4-star hotels in Maryland State
---
Staff very friendly and accommodating. Restaurant was as expected with standard food choices and the omelets were well prepared. Location is convenient for the harbor activities.
---
Hotel was expensive for the price, nothing to much nothing less. Rooms was just ok
---
Front desk person was very unfriendly, took her 20 minutes to find my reservation even though I gave her the printout and called the company to whom I made my request through. Finally she found it then she said I had to pay for my hotel room, which was already paid for. Never again. I travel a few times a year I never stayed in a hotel where you didn't get free brea...
---
I look for two things in the hotel. A clean, quiet room and good wifi. Room was clean and wifi was good, but AC was incredible noisy. It looks like a nicely renovated hotel, except they forgot to change the AC and what's there seems like the really bad units I grew up with in the 70s. And boy are they bad. Suspect it's also noisy in winter as same unit is heater also...
Michael
, Hong Kong SAR, China
---
The rooms were absolutely amazing. The rooms are like works of art. The beds are unbelievably comfortable. My absolute favorite part was the giant spot tub in the bathroom. The rooms were unbelievably neat and clean and the staff was amazing and took care of every need possible. The included breakfast was absolutely perfect. Threre was fresh fruit eggs Benedict an o...
---
Excellent and exceed my expectations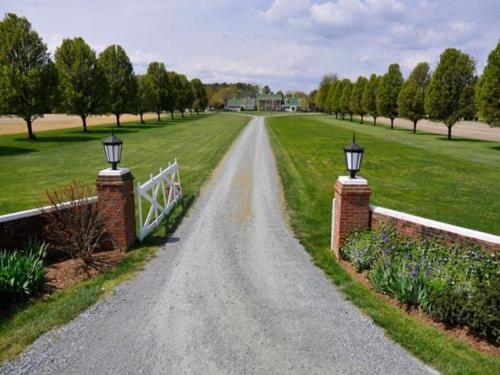 ---
Joanne and Jim were so nice, breakfast was delicious, their property is beautiful and I loved the dogs. My room was very nice as well. I would definitely go back and recommend it!!
---
Had some problems with my booking, but one of the front desk supervisors (Aaron S.) displayed a lot of personal initiative to sort it out. Thank you!
---
More about Maryland State
No trip to United States is complete without a visit to the State of Maryland. Agoda.com makes it easy to find the best rate for your next trip to this wonderful State. Home to 146 cities, you will never run out of things to do and places to see in this wonderful and exciting State. The State receives many visitors due to its unique and interesting features. With more than 2 million customer reviews, more travelers are choosing Agoda.com to book hotels in Maryland.