4-star hotels in Meknès-Tafilalet
---
Property in great location. Buffet had a variety of dishes but was average. Room was clean and very comfortable. Staff in the dining room were very helpful.
---
The very important feature of this hotel is that it is located within walking distance to the main attractions within the Medina. We did that after breakfast and it was superb for our short stay in Meknes. Souvenir shops were close to these attractions and I didn't notice any in downtown; so just buy them here if you need to do so. The rooms are fine but as it is a Ria...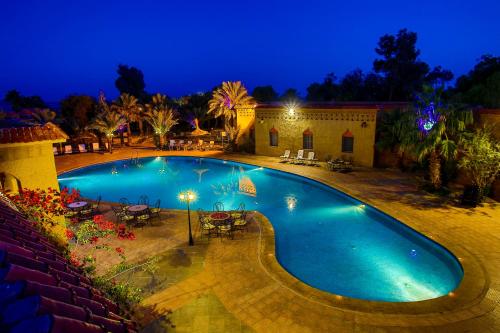 ---
hotel is located about 2 km from the city centre (Erfoud) towards Erg Chebbi (famous dunes in the area). great location to organize trips to Merzouga and the dessert, although you should be able to find a hotel closer in Merzouga.
---
5-star hotels in Meknès-Tafilalet
---
The only concern I have is: During my reservation, I explicitly mentioned that I require 2 single beds. Upon checking in, we see a queen size bed. We asked the guest relations gentleman that this is not what we requested for and we need this changed. He asked us to wait for a few minutes and will make the change. We then went to sit by the pool and about 45 mins late...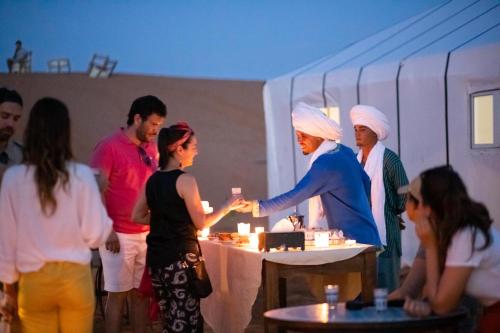 ---
We really enjoyed our stay at the golden camp. We met our host at the merzouga cafe, it was very easy to find. From there we paid 25 Euros each to take a camel to our camp, this was a 2-hour ride and so much fun. The room was gorgeous, spacious and the water was very hot in the shower. The rooms have no air conditioning. Dinner was amazing and they catered to my vegeta...
---
More about Meknès-Tafilalet
Can't decide how to spend your time in Morocco? Start with a trip to the Region of Meknès-Tafilalet. Agoda.com makes it easy to find the best rate for your next trip to this wonderful Region. The great Meknès-Tafilalet is teeming with tourist attractions and popular cities such as Merzouga, Meknes, Ifrane. Agoda.com offers plenty of ideas to help make a getaway to Meknès-Tafilalet easy, fun and exciting. More travelers are choosing Agoda.com to book accommodation in Meknès-Tafilalet, with over 170,000 hotels worldwide.