4-star hotels in Moravian-Silesian
---
Although stay in the hotel just for one night, the staff was very friendly with good communication skills, attentive and always ready to help; rooms very well equipped with large bathroom, very clean; basket with fruits and small gifts; original African design; parking area behind the hotel; I was very satisfied!
---
overall i´m satisfied with this hotel which is placed in city center. in my opinion this is most probably one of best hotels in ostrava, but bit old in some areas /service,lifts etc./. rooms are refurbished and generally there is nothing to complain about. breakfast was very tasty, but from my previous experience i can also recommend restaurant for lunch or dinner.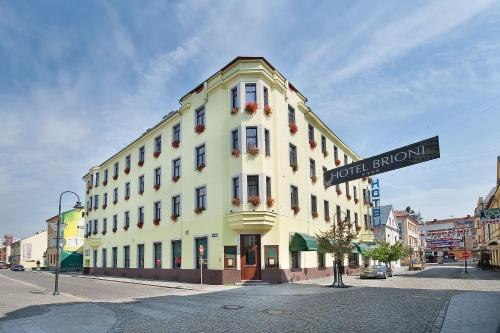 ---
Our room didn't have any WiFi connection so we had to use one downstairs in the restaurant. The night staff greeted us with a look of hatred. No idea why, but we felt like we were guilty of entering her space uninvited. At night, the receptionist charged our card without confirming the amount with us first. While invoice was incorrect, the amount was right so the iss...
---
We stayed one night on the road, and wanted some spa feeling. But all facilities were closed, and there was no restaurant anywhere nearby. Pretty good staff, though, and they did have beer and beverages, as well as snack in the cooler. No food. The breakfast was good.
---
Small but nice antique single room, many choices at breakfast.That's a pity that you could hear quite loudly noice from corridor, due to old wooden floorboard.
---
The hotel located at very good location next to the park
---
Just viewed by other Agoda travelers
---
More about Moravian-Silesian
No trip to Czech Republic is complete without a visit to the Region of Moravian-Silesian. Agoda.com makes it easy to find the best rate for your next trip to this wonderful Region. With 81 cities and some of the country's most popular tourist attractions, Moravian-Silesian offers plenty to do and see. Agoda.com offers plenty of ideas to help make a getaway to Moravian-Silesian easy, fun and exciting. Agoda.com is trusted by more than 3,500,000 travelers, booking accommodation in famous regions like Moravian-Silesian.