4-star hotels in Morelos State
---
The Barcelo is a nice executive hotel with good service. Pictures online can be deceiving as there is an older building and a new building across the street. The rate I received was excellent but of course meant I was in the older building. The rooms, bathroom fixtures show their age but the beds and decorating have been updated. The location is good as there are ma...
---
Hotel Ilebal looks to be close to everything, but mind the elevations. To get to the center of town is a steep uphill walk. Otherwise the facilities and staff are all that is required to make a stay here an enjoyable experience. There is no restaurant at the hotel but the staff can arrange a fine breakfast or prepare some refreshments at other times of the day. Hotel I...
---
Posada is a beautiful property in a very special town. The rooms are wonderful with some slight issues- slight musty smell, one room didn't have hot water much of the weekend, room slightly worn. Breakfasts are amazing, views are beautiful, pool is great. Highly recommended
---
The hotel is ok, nice pool and patios, breakfast is cheep, but the room was awful. The worst bed ever we have to cover the mattress with blanks to make those mattress a little bit comfortable and still after 3 days I ended with a back pain. Avoid this hotel there is do much nicer hotel around for a little more money.
---
5-star hotels in Morelos State
---
Service is great Food is so good And the hotel is absolutely beautiful Its my favorite hotel near mexico city
---
Perfect for a weekend retreat!!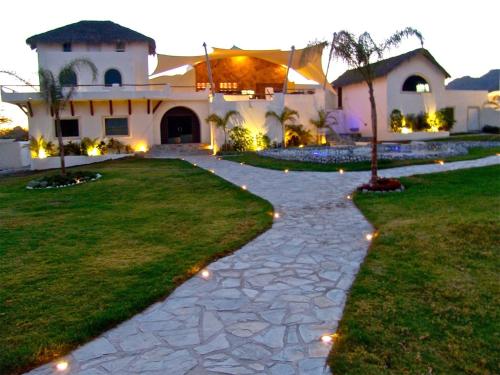 ---
The place is really beautiful but when you look closer it needs maintenance. The windows and doors leading to the terrace doesn't even have mosquito net to protect you a little. I mean it's a $290 dlls a night. I don't think they fumigate as we had a whole parade of different insects coming in at night and no one to answer the phone at the reception. We came back from ...
---
More about Morelos State
Whether it's your first visit or your fiftieth, Morelos is a great destination for a vacation. Agoda.com offers a superb selection of top quality hotels to meet your accommodation needs and requirements. While in Morelos, be sure to visit Cuernavaca, Tepoztlan, Cuautla. Our website has been designed to help you discover exciting and interesting things to do and places to see. Getting around Morelos is easy with the State's major airports as access points to major cities. With more than 2 million customer reviews, more travelers are choosing Agoda.com to book hotels in Morelos.