4-star hotels in Newfoundland and Labrador
---
Closeness to mall was a pro but Sidewalks or paths are needed to get there
---
As soon as you enter the hotel its jaw dropping beauty... just wow!! Friendliest staff at any hotel we have ever stayed in! breakfast buffet was amazing, especially the waffles! The downstairs womens bathroom is even glamorous, like something you would see in a magazine! The food at Amelia is so good, we had a variety basket and our daughter had a chocolate milkshake...
---
Good location and very helpful and friendly staff
---
The hostel is very homey with a large lounge common area with lounge seats and a big table with an adjacent kitchen. It is located opposite the Foodland so very handy. The pub is not far away and very friendly but they only serve chook wings. I was the only person there until about 9.15pm so wouldn't say it's the greatest to meet others. It's not as scenic to walk arou...
---
first of all check out staff and person who drove shuttle in morning were super nice and friendly. Person who checked us in decided to take a call first as we were standing at counter. She continued on to book an entire reservation for a person while we were waiting/tired and wanting to get to our room. I can understand answering call and putting someone on hold but...
---
Wonderful night spent in this beautiful historic building in the heart of St. John's. The room was quite large with everything you could want or need. The staff went above and beyond to ensure we were pleased.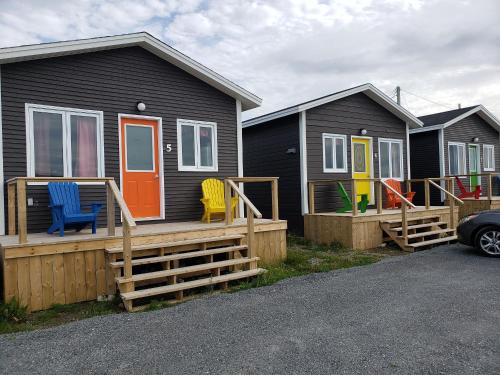 ---
Helpful staff with good accommodation.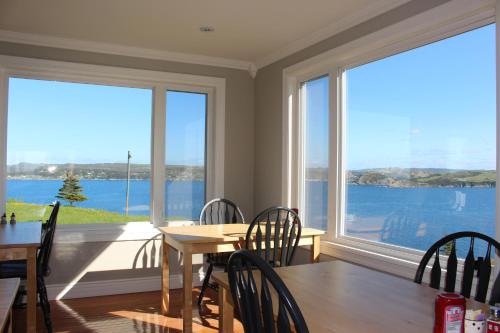 ---
A very beautiful view, clean facility, Judy is a pleasant hostess and breakfast was extraordinarily delicious... The location is about an hour from St Johns airport, so a good jumping off point or in my case a good last-night stay before flying out. If you are looking for night-life, then St Johns city is the place to stay - if you are looking for quiet and secluded,...
---
Beautiful new hotel off Kenmount Rd in St. john's. Ideal location for shopping being so close to the Avalon Mall and the Kelsey Dr shopping district. They have Denny's and Moxie's restaurants attached and you can get there without going outside. On the minus side, the thermostat in the room didn't work correctly. When set at 19 degrees, it cycled from 16-25. Impossible...
---
More about Newfoundland and Labrador
Newfoundland and Labrador is one of the 13 regions of Canada that travelers like to visit. Agoda.com offers big savings on 362 hotels in top locations. A visit to St. John's (NL), Corner Brook, Gander (NL) will make your trip to Newfoundland and Labrador worthwhile. Enjoy the quintessential Newfoundland and Labrador experiences with Agoda.com as an ideal starting point. With availability in more than 22,000 cities worldwide, more travelers today are choosing Agoda.com to search for hotels in Newfoundland and Labrador.