5-star hotels in North Sumatera
---
The Subaru Impreza is a compact automobile that has been manufactured since 1992 by Subaru. Subaru introduced the Impreza as a replacement for the Leone, with the Leone's EA series engines replaced by the newer EJ series versions. Now in its fourth generation, Subaru has offered four-door sedan and five-door hatchback body variants since 1992; the firm also offered a c...
---
I went there with my family (incl. my 2 years old niece) and stayed for a night after we were very exhausted from our road trip in Sumatera. This hotel was a good decision because we needed a quality sleep. Also I got this on price discount so it made it more affordable yet I can still enjoy the excellent room (5-star quality) and the surrounding attractions.
---
Overall I liked Danau Toba Hotel very much,great location and well kept,clean and the staff was friendly serving you with smile and helpfull but ofcos not all.On 2nd day of our stayed there I cant remember 1 male staff was very helpfull and patiently explained to us when asked about where is the tourist attractive place if we want to go and whether we can follow Hotel...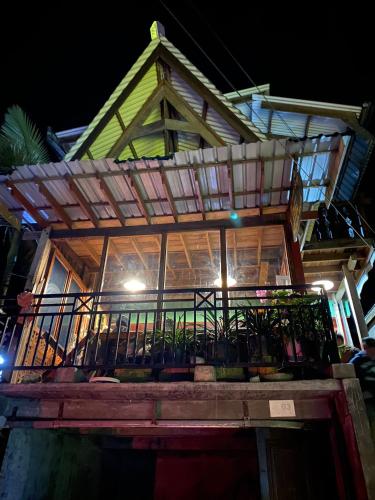 ---
We loved our stay at Smiley's. From the moment we arrived we felt welcome and cared for. Nothing was too much trouble. Cecilia is an amazing cook. We waked to the market with her and watched her select only the very freshest and best food. I was lucky enough to be able to help Cecilia in the kitchen and learn from her. Smiley took me on a motorbike tour and picnic lun...
---
We stay here for 4 nights. Overall, i would say it was just an average for a 5-star rated hotel. I would rate the condo to be 3 star instead. Some good and improvements points from me: Good: - Free internet access at the room - The room was spacious, with living room and usable kitchen - Pool was big and not crowded - Location wise in the centre of the city and near t...
---
Cold water shower only, but we hired a guide for their tour, and it was well worth our money for the secret gems that the guide brought us to!
---
Everything was perfect. I loved the breakfast buffet and live music at floor 26 at night. Just a small issue that should be taken care of in a 5 star hotel, room carpet was very old and should be changed.
---
More about North Sumatera
Take a trip to North Sumatera and see the wealth of wonders the Province has to offer. Agoda.com has a fantastic range of hotels to help you make your trip to this beautiful Province a memorable one. With 19 cities and some of the country's most popular tourist attractions, North Sumatera offers plenty to do and see. The Province receives many visitors due to its unique and interesting features. Book now on Agoda.com and save up to 75% on North Sumatera hotels.