4-star hotels in Northern Ostrobothnia
---
The receptionist was very polite and pointed out various places-of-interests that we can visit during our stay in Oulu. Perfect location; a large parking lot across the hotel and about 10-15 minutes away from all the places-of-interests. Spacious and clean room, with basic toiletries provided (shampoo, body soap, lotion). A wide variety of food at breakfast. The sauna ...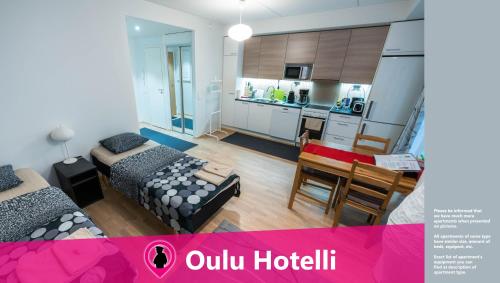 ---
You need to know that address given via agoda is not the apartment location. You have to go to a location that is vending machine like to collect your keys. (As stated in agoda) ... if you don't drive and has a lot of luggages it will be inconvenient. A quaint apartment. Generally clean.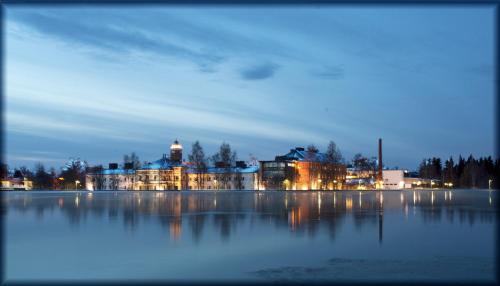 ---
we stayed for 2 nights at 87 euro per night, with breakfast. It's worthwhile with the service and food in the breakfast. We called to reserve a room for our first night and the reception was so nice to help us and wait for us to check-in. She also lend us the bike free of charge to ride to the city center to have dinner (as we arrived very late at night). The city ce...
---
I've stayed in many many hotels but this by far is one of the best I have ever stayed in! We stayed in the Suite with jacuzzi on the balcony, if you have the money to spend on this room, just do it! You won't regret it! The view and surroundings were amazing, if i am lucky enough to find a time when they're not fully booked I will be going back!
---
It was not very very good experience in particular to the cleaniness of the hotel room: I found chocolate bite on the table, obvious dirt in the loo, hair in the bath tub, dust around the room. I did not make the clomplaint as I arrived pretty late at night and I was leaving early in the morning. But the experience was not comfy. Also, most of the hotel would have a el...
Lee
, Hong Kong SAR, China
---
Not superb but is ok. Hotel is old and still undergoing renovation. It is close to the train station and walking distance from places of interests. Could use for a hot water kettle in all rooms rather than just superior rooms.Staff were nice to find us a hot water kettle the night we arrived and allow us to use it till the end of the stay.
---
friendly service, large room with free wifi, large working desk.and choice of pillow. the hotel also has a small gym and a pool - available for 5 euro. the food served was good, but i found the restaurant a bit too cold. the location in oulu is perfect. the only mishap duringmy stay was that a taxi booked by the hotel to pick me up after work to go to the airport n...
---
Big and cozy villa I stay. Got sauna and full kitchen.
---
More about Northern Ostrobothnia
No trip to Finland is complete without a visit to the Province of Northern Ostrobothnia. Agoda.com offers incredible hotel deals in more than 32 cities in this Province. The great Northern Ostrobothnia is teeming with tourist attractions and popular cities such as Oulu, Rukajarvi, Kempele. Enjoy the quintessential Northern Ostrobothnia experiences with Agoda.com as an ideal starting point. Book now on Agoda.com and save up to 75% on Northern Ostrobothnia hotels.