4-star hotels in Pernambuco
---
We liked our stay at the Mar Hotel. The room was nice and clean. The daily breakfast offers a huge choice for all kinds of travellers. The staff was helpfull and supported us with excellent informations. The price/value ratio was also excellent for what we got.
---
We had a very good feeling arriving the hotel first outside, but also inside. Ther was a very smiling, singing cleaning person - very good. Very quick service in the restaurant. In the bar he ( young boy ) didn't pick up a new botle just give us a little bit more than it schould have been - a little thing but he have poosible got more sale if he "said just a moment I w...
---
it's horrible. It was terrible. We checked out the next day even without getting a refund. I don't mind older facilities but the hotel smelled awful, was dirty, the safe were broken, staff unhelpful. You will be sorry you stayed here. Don't do it.
---
This was my second stay at Blue Tree. I travel to Recife regularly and this is my preferred hotel in that city. It continues to be good value for the money. Conveniently located to the beach, shopping,restaurants. Located in Piedade near the Guarrarapes Mall. Just a short taxi ride to Boa Viagem area. Friendly and helpful staff
---
Comfortable room and friendly staff. Nice breakfast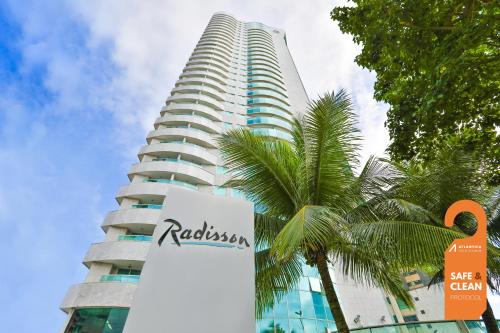 ---
Stay was pleasant, beach front location and the room was nice. Taxis just outside, the buffet could have been a little better, quality and pricewise, but otherwise would stay there again.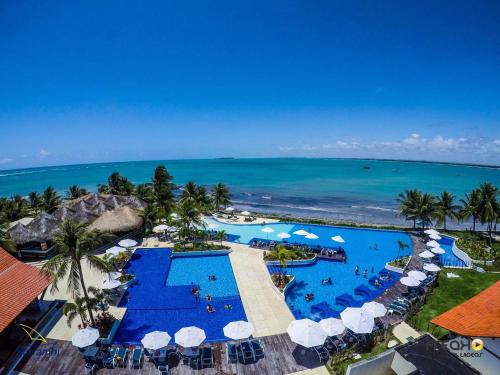 ---
It was absolutely wonderful. The setting is amazing.
---
Location: not downtown which is good as the beaches are not very good there Food: we only had the breakfast which wasnt that bad, but it finishes at 10am, quite early for a hotel Drinks: the waiters never came to check on us, and the caipis are expensive. Rather get drinks from the beach Clean: this place was not clean. The toilets flush broke every day (!!!), there w...
---
The Transamerica Prestige -Beach Class International is truly a first class hotel and undoubtedly the best one in Recife! Its employees truly care for the guests.
---
5-star hotels in Pernambuco
---
My stay at the Atlante Plaza was very pleasant. I arrived late at night and was greeted by a courteous and kind staff. My check-in was processed quickly and I was escorted by the bell man to a room. When we arrived, I realized it was a smoking floor (they never asked my preference during check-in) but when I commented on the strong scent, the bell man was empowered to ...
---
More about Pernambuco
Pernambuco is one of the 27 regions of Brazil that travelers like to visit. Agoda.com offers big savings on 2412 hotels in top locations. Home to 45 cities, you will never run out of things to do and places to see in this wonderful and exciting Federal State. Whatever your appetite demands, you can find in one of many wonderful restaurants around the Federal State. With more than 2 million customer reviews, more travelers are choosing Agoda.com to book hotels in Pernambuco.