4-star hotels in Pirkanmaa
---
From the airport: the best is to take an airport taxi to the hotel, it will cost you 14€. With the bus it should cost you 4€, but time is much longer and need to make a stop at the center of Tampere.
---
it is perfect hotel for the businessmen, who does not care about the price. indeed, it is located in the city center, very close to downtown. it has a plenty of restaurants around, bars and malls. but for a bagpackers it is hardly can be considered as reasonable hotel. it is nice, but a bit boring in tampere in general, and for a interesting trip i would recommend to s...
---
I definitely enjoyed my stay. The hotel was clean, centrally located, relatively small and the personnel was friendly, spoke at least English and Swedish, the rooms were clean and looked quite new, linen and towels of good quality and the breakfast of excellent quality providing many alternatives. Superb price/quality -ratio!
---
Holiday Inn in Tampere is a nice hotel in the middle of the town Tampere. Tampere is a town of about 200 000 people. The staff was very friendly and proffessional, the room was modern stile and very clean. The breakfast and their lunch buffe was very good. I like this hotel very much and I will be back again next time in Tampere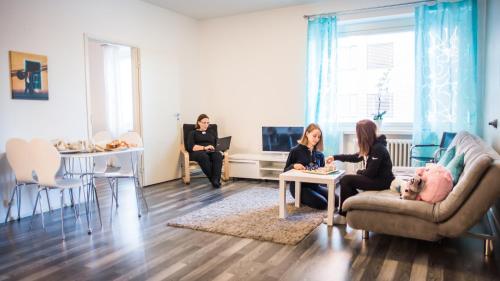 ---
wouldn't guarantee that all apartments in the building are as good as the one we stayed in. it had recently been renovated beautifully. decor bright and modern, all stainless steel appliances, washing machine in bathroom. kitchen very well appointed, coffee and tea supplied, milk in fridge. nice view of a park and river. everything spotlessly clean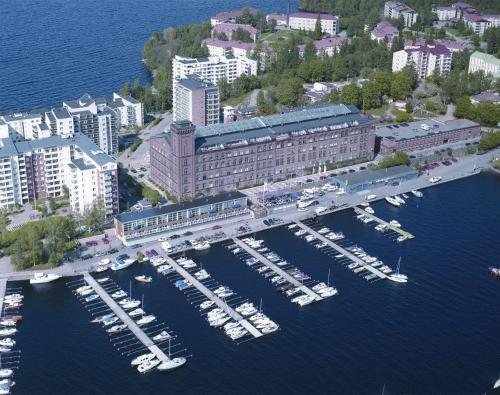 ---
5 of us (including 2 older children) stayed at the Time-Share Portion of the Club. The flat is reasonably spacious. The Sauna and Jacucci are working well; and the price is reasonable for a flat of this size. The problems: 1) the website said the flat can accommodate up to 6 adults. In fact, there are 2 bedrooms with 2 double-beds; and 1 sofa bed in the living room. No...
---
More about Pirkanmaa
While in Finland, be sure to explore the Province of Pirkanmaa. Agoda.com has a fantastic range of hotels to help you make your trip to this beautiful Province a memorable one. The great Pirkanmaa is teeming with tourist attractions and popular cities such as Tampere, Ikaalinen, Virrat. Just as it has hotel options to suit every pocket, Pirkanmaa has activities to suit every interest. More than 3,500,000 travelers have chosen Agoda.com to find the perfect hotel in Pirkanmaa.