4-star hotels in Rostovskaya Oblast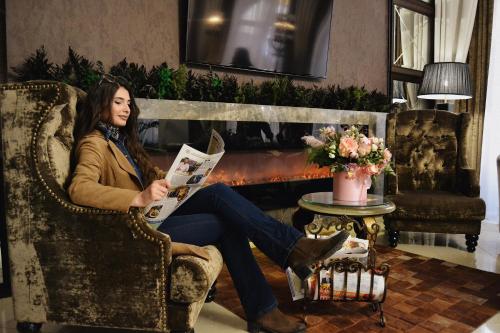 ---
The bed was extremely uncomfortable (it was so hard, it was like sleeping on a table). They had plumbing works done and didn't tell us and had yellow water coming out. Only found out when appoarching staff about the issue. House keeping didn't replace towels when they took ours and didn't replace the used toilet paper roles until we called them. Definitely won't sta...
---
very high end hotel in small city, it is too bad nothing better than this hotel there, this hotel will be hyatt in few years. i am waiting hyatt with appreciated. now hotel has good service but still room is small and not great set up with price. but no other hotel has same quality so it is good to say. hope more up date coming soon.
---
Good Hotel, Elegant, Confortable, Good Location
---
Overall it was great. Only one negative comment ... room service could be better. Poor in updating the status of the order until I had to cancel it.
---
What to say , typical russian hotel .. not to die . Indeed the quality of the service was poor and the restaurnat facility not really attracting . for breakfast after two days we decided to move on the outside starbuks. do not think will go back again
---
It was a very pleasant time, I enjoyed my stay.
---
More about Rostovskaya Oblast
Whether it's your first visit or your fiftieth, Rostovskaya is a great destination for a vacation. Agoda.com offers incredible hotel deals in more than 21 cities in this Oblast. With 21 cities and some of the country's most popular tourist attractions, Rostovskaya offers plenty to do and see. Just as it has hotel options to suit every pocket, Rostovskaya has activities to suit every interest. Book now on Agoda.com and save up to 75% on Rostovskaya hotels.