Discover the neighborhoods of Tierra del Fuego Province
---
4-star hotels in Tierra del Fuego Province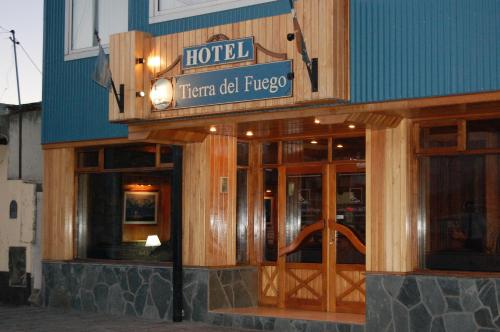 ---
Nice hotel, clean, bathroom was modern. We paid a lot, 2 hundred American, probably because we booked last minute during high season - probably not worth that, but what can you do during high season. Good location right in downtown, maybe 15min from tourist info. Good wifi throughout. Tip = Unrelated to hotel, go do the penguin tour to that Island, best tour we've eve...
---
The hotel and location are very good. The room was very clean and spacious. Unfortunately, the staff at reception operate at glacial speed and were immune to any discussion of the local area. The staff in the cafe and restaurant had a similar attitude. Perhaps if I had more Espanol things would have been different? Perhaps my nationality was misconstrued?
---
I stayed in the Lennox Hotel in February 2011. The reception staff were very friendly and welcoming and the rooms were well presented and comfortable. The Hotel is situated on the main shopping street of Ushaia adjacent to all the bards & restaurants.
---
Stunning views Amazing staff Clean comfortable rooms Good food
---
5-star hotels in Tierra del Fuego Province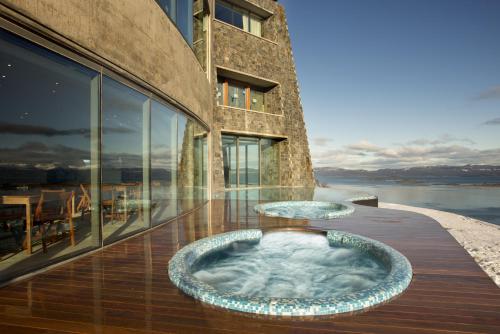 ---
I loved my time here at Arakur, the hotel is amazing. It was about twice the price of other hotels in Ushuaia but at least 10 times as good. The views during the day, sunset and at night are stunning. The outdoor spa and pool are beautiful with a magnificent view. The restaurant serves great food, rooms are tastefully styled and the staff were wonderful. I can't reco...
---
More about Tierra del Fuego Province
While in Argentina, be sure to explore the Province of Tierra del Fuego. Agoda.com makes it easy to find the best rate for your next trip to this wonderful Province. Home to 3 cities, you will never run out of things to do and places to see in this wonderful and exciting Province. Getting around Tierra del Fuego is easy with the Province's major airports as access points to major cities. Agoda.com is trusted by more than 3,500,000 travelers, booking accommodation in famous regions like Tierra del Fuego.