Discover the neighborhoods of Trincomalee District
---
4-star hotels in Trincomalee District
---
Spent 1 night in this top hotel in trincomalee, it was certainly well worth the money , although the room could have been in any top hotel in any where in the world, but it was clean and conforable, the staff were very friendly and helpful We had dinner in the hotel which was buffet style and was excellent .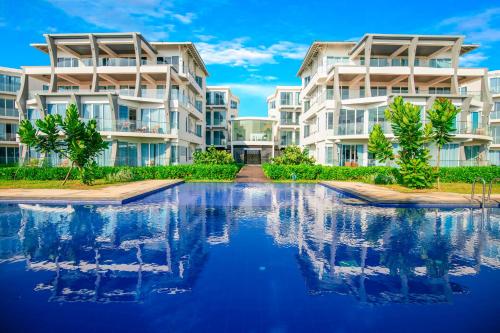 ---
Spanking new apartments. Clean and well maintained. The staffs are really welcoming. The location is awesome, right on the beach. And the beach is totally unspoilt, never crowded, clear water, not too deep, very good for swim. The pigeon island is a stone throw away. All in all amazing place for relaxing holiday.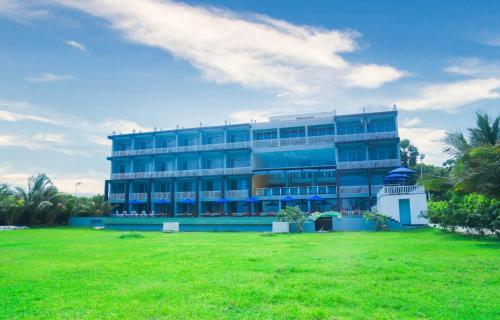 ---
Great place, excellent view and very clean room. All staff members are friendly, specially restaurant services and foods are excellent, the man who worked at the hotel resturent which my day, he is the excellent service provider which I met. Special thanks to him. Highly recommend the place for your journey .!
---
This is a terrific little hotel in Trincomalee, very helpful staff and good rooms with a very nice pool. A live band plays at night by the pool, great venue for some evening drinks.
---
Calm clean apartment. Friendly service from staff.
---
5-star hotels in Trincomalee District
---
We stayed at anilana for two nights, and so far this is one of the best stays we have ever had. The staff is amazing, Lasantha who is in the front office and Kajan in the restaurant was exceptional. Their food is just out of this world . I think it's the best place in Trincomalee if anyone is going that way.
---
We were staying in this hotel for 5 nights at the end of trip around Sri Lanka. We decided that we rather choose 5 stars hotel in Trincomalee instead of going for the same price on Maldives in hotel 3 stars. Everything was excellent. Rooms are big, clean, staff is cleaning the room 3 times in day. Food was delicious and very nice prepared. Especially breakfast - a...
---
Although Trinco is a bit eh and it rained a lot of our stay, this hotel really made up for it. The hotel was kind enough to upgrade us to the Junior Suite for a cheap rate - if they offer it to you you have to take it! The junior suite is AMAZING. We had a large, modern, luxury room with a private jacuzzi bathtub. The room was really nice and spacious, bed was comfort...
---
New building (2yrs old) with nice build offering good value. 15 minute walk up the beach to the main bars/restaurants. Close to supermarket, pharmacy, bank. Manager is helpful to organise rides/cars. Excellent AC and hot shower, which is more than can be said for many places in Trinco.
---
More about Trincomalee District
Take a trip to Trincomalee and see the wealth of wonders the District has to offer. Agoda.com offers a superb selection of top quality hotels to meet your accommodation needs and requirements. Home to 1 cities, you will never run out of things to do and places to see in this wonderful and exciting District. Enjoy the quintessential Trincomalee experiences with Agoda.com as an ideal starting point. With availability in more than 22,000 cities worldwide, more travelers today are choosing Agoda.com to search for hotels in Trincomalee.