5-star hotels in Valais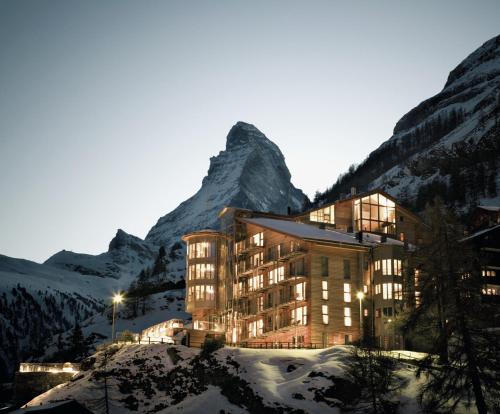 ---
I am a single female traveling Europe. I decided last minute to take a trip to Switzerland and more specifically, Zermatt. After reading many travel reviews, I choose to spend the extra money to stay at the Omnia. It was well worth it. I was slightly disappointed (based on most reviews) they usually have a sign with your name on it to take you to from the train stat...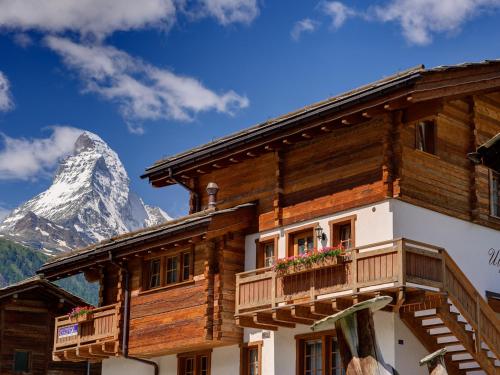 ---
Amazing place! Everything you need to destress and enjoy the lovely area. Out of the way but only 10 to 15 min walk to town. Beautiful view of the Matterhorn and a waterfall. Helpful and nice host. Very close to the gondola to ascend the mountain. Playground across the street would be perfect for little ones.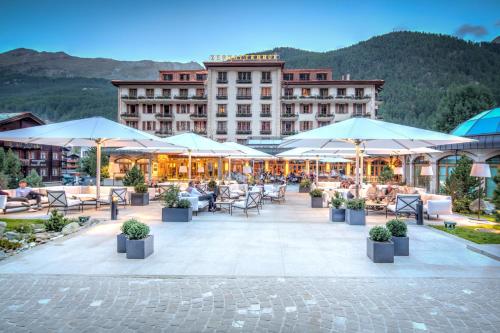 ---
luxurious traditional hotel with a perfect location to enjoy the nature. hotel located between mountains on a hill where you can feel the cold & enjoy an amazing view. hotel staff are nice & well trained. nice lobby with normal size. rooms are medium, but clean & well furnished. breakfast hall is so large where you can find a wide menu selection, different choices of h...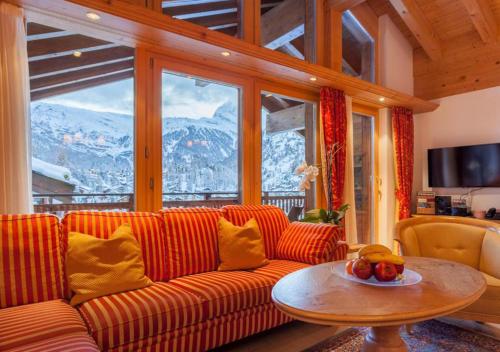 ---
First impression was the staff, first class service and the woman was so kind and helpfull.The view on the Matterhorn is amazing,the apartment is very clean and good accomodated.Walking distance from the citycentre, no need to take a taxi from the trainstation to the apartment (beware it's walking up hill)would go there again, also great service from Agoda
---
Everything! What a divine place.Excellent location. Apartments are like seen on pictures... no bad surprises. Nothing not to like honestly. They allow us to do a late check out (3pm) at no extra charge.
---
We thoroughly enjoyed it. BUT we were ill informed about the arrival process and the self catering aspect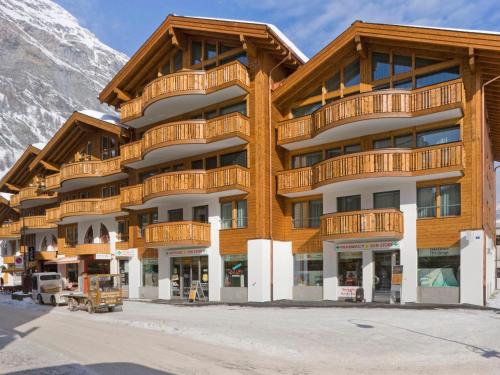 ---
Nice, clean & spacious room. There is a fully functional kitchen with a complete set of cooking utensils. I enjoyed my stay.
Wang
, Hong Kong SAR, China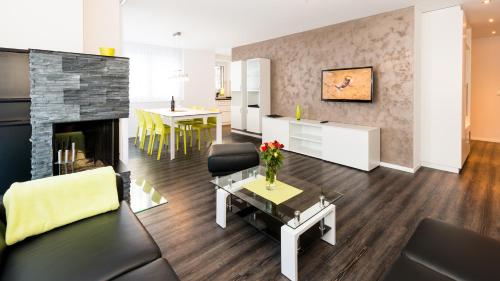 ---
The apartment was perfect; beautiful construction with lots of light. Everything was perfectly clean and in apparently brand new condition. Owner was wonderfully helpful. It is a little bit expensive but for 3 large bedrooms and it's great condition it was a good value for our family.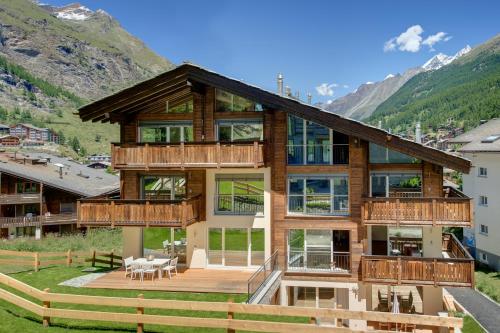 ---
The self-checking was easy to follow, but the taxi services from the train station to the apartment were expensive (so is everything else) but are regulated. The apartment is perched up a hill, but it wasn't too difficult without the luggage. The apartment was exceptionally clean and modern, and the view back down the valley was surperb. There are many spaces for our k...
---
More about Valais
Valais is one of the 26 regions of Switzerland that travelers like to visit. Agoda.com has a fantastic range of hotels to help you make your trip to this beautiful Canton a memorable one. The great Valais is teeming with tourist attractions and popular cities such as Zermatt, Tasch, Leukerbad. Enjoy the quintessential Valais experiences with Agoda.com as an ideal starting point. Agoda.com is trusted by more than 3,500,000 travelers, booking accommodation in famous regions like Valais.