4-star hotels in Veszprem County
---
The hotel is a very nice, old style building. It belongs to the Anna Grand Hotel, so the wellness facilities and/or breakfast can be used there.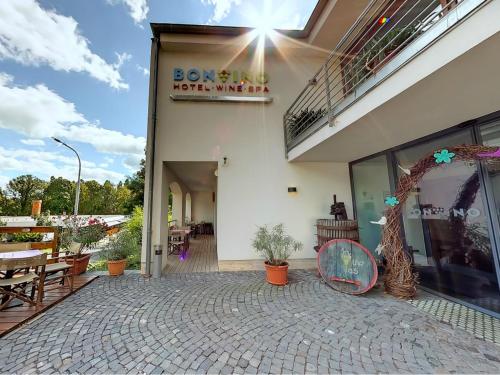 ---
I spent 2 nights with my wife at the Bonvino hotel, and I must say the staff was kind and helpful every minute of our stay. The bedrooms were impeccable and the atmosphere was purely relaxing. I am definitely coming back. The value for money is absolutely worth it.
---
Located in the tourist / spa centre of Balatonfured, the hotel is a perfect selection. The parks, museums, the lake and the port are within 5 minutes walk. Rooms are as expected in four-star hotels. SPA facilities are good as well. Breakfast and dinner were good, although the staff in the restaurant is kind of snobby and brings invoices without waiting for the end of t...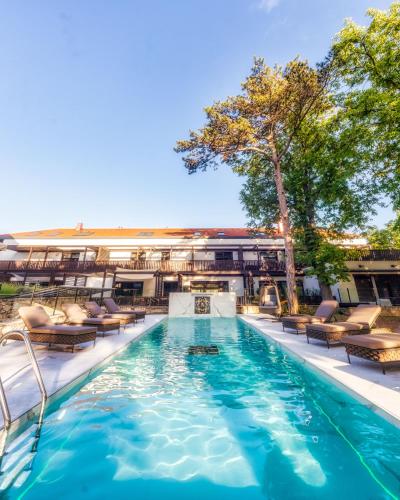 ---
Good quality as well as selection of food
---
We went for a 1 night break, the train station is 5 minute walk away as well as the Lake and their private beach. The rooms on the higher floors have great views over Tihany and the Balaton, every mod cons available. The breakfast had great choices and the spa area was nice, bit small and the swimming pool needs a refurbishment. Staff was very nice, except in the resta...
---
We enjoyed our stay and have already recommended it to family and friends who plan to visit next year. The lake view oin our room met all our expectations... The only negative thing we could add was there is no tea/coffee making facilities in the room which l think would add to the comfort of your guests
---
overpriced. no phone in the room, no running hot water, not functinoing toilet. owner spoke no english or german and was nowhere to be found. no lights in public areas were ever swiched on around the main hoel, no bar/restaraunt services were available
---
This hotel is famous for it good restaurant. I stayed there two nights, and had a pleasant stay. The room I stayed is like a cottage clinging on the wall, and had to use a spiral staircase in the inner court. So, when it is rainy or snowy, you have to take care. One thing I thought a fault is like this. When I checked out, the man at the front desk handed me a credit c...
---
More about Veszprem County
Whether it's your first visit or your fiftieth, Veszprem is a great destination for a vacation. Agoda.com makes it easy to find the best rate for your next trip to this wonderful County. Our instant confirmation gives you piece of mind and more time explore popular cities such as Veszprem, Balatonfured, Balatonalmadi. The County receives many visitors due to its unique and interesting features. Agoda.com is trusted by more than 3,500,000 travelers, booking accommodation in famous regions like Veszprem.