4-star hotels in Volgogradskaya
---
It is the best hotel in volgograd. If you can stay here, you will have good impression for Russian people as they have hospitality and smiles on their faces.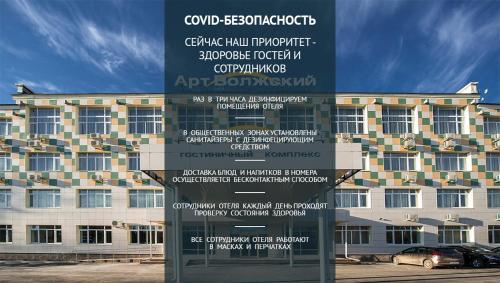 ---
The hotel itself is very nice and well equipped, good bar and very fair resturant. It's in the middle of an industrial area, and the air is not good, and roads around it are terrible. Getting to and from the hotel is possible with tram (I think) - but it's very far from everything and takes a long time to get into Volgograd for example (1,5 hours at least from what I...
---
More about Volgogradskaya
Take a trip to Volgogradskaya and see the wealth of wonders the Oblast has to offer. Agoda.com makes it easy to find the best rate for your next trip to this wonderful Oblast. While in Volgogradskaya, be sure to visit Volgograd, Kamyshin, Kalach-na-Donu. Our website has been designed to help you discover exciting and interesting things to do and places to see. Just as it has hotel options to suit every pocket, Volgogradskaya has activities to suit every interest. More travelers are choosing Agoda.com to book accommodation in Volgogradskaya, with over 170,000 hotels worldwide.