11 best hotels in Shibuya
Our top picks
Lowest price first
Nearest to
Best reviewed
4-star hotels in Shibuya
---
If you like staying in Shibuya (like I do), this is the place to stay! 4-5 star accommodations right in the heart of Shibuya. Pros: 1. Location- the Hotel sits right on top of the Shibuya Station, talk about on/off train from your hotel room door within minutes! And the view overlooking the Shibuya crossing aint too shabby either! 2. Rooms- size is perfect, amenitie...
---
About a 5-10 minute walk from Shibuya station. The hotel doesn't stand out so you may walk right past it like we did the first time. A 5 min walk to great restaurants, shopping and entertainment! A 10-15 walk to Yoyogi park. Make sure to check out the FoodShow for some amazing eats in the basement of Shibuya station. Convenience store right next door which came i...
---
I am a frequent traveler to Tokyo. This is my 1st stay at the Tokyo Stream Shibuya Hotel. The hotel's location is perfect, just about 3-min or walking distance between the New South Gate of JR Shibuya Station and the Hotel. For a female traveler like me, I would say this boosts the rating of the hotel. When I walked out from the Narita Express train, followed the direc...
Meiyin
, Hong Kong SAR, China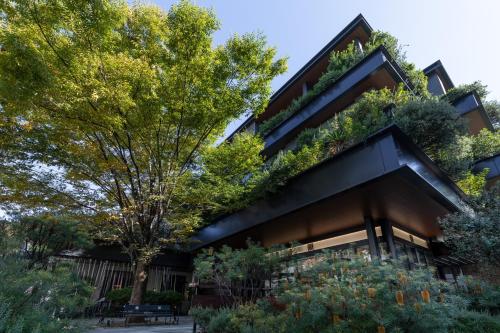 ---
the hotel is new, the staff are friendly and helpful and their English is good. However, the room is a bit disappointing. The Deluxe Single room is smaller than expected and the balcony is not that clean and comfortable to stay at. the washroom is tiny. For the view, you can just see the people working in the building next to the hotel, which is quite close to each oth...
WAN
, Hong Kong SAR, China
---
I was here for 5 nights, the location was good it's only 800m away from shibuya station. Staff communication was superb, He gave me details how to. I never getting problem. Thank you!
---
5-star hotels in Shibuya
---
Stayed here for 6 nights in February 2013 with a 15 month old baby. We were upgraded from a Queen room to a corner King, which was a fantastic surprise. We requested a baby crib - they provided a sturdy wooden cot with bedding and extra blankets and towels. The crib had wheels, so we could move it around as needed. The room was large & comfortable & the view of the cit...
---
Great location, clean apartment, near shopping arcades and restaurants. Though it is kind of small for 3 persons.
---
Really enjoyed my stay here. The place is big (2 floors) and very nicely designed with a mix of traditional and modern styles. It's a 15 minute walk to Shibuya station and there are nice restaurants close by. Would definitely stay here again next time.
---
The place is very clean and is good for 4 persons max. It would also be great for 2 people and would be very spacious for 2 people. The location is also good as it is 5 minutes away from Nishi-Shinjuku Gochome Station. Also it is 20mins away to Shibuya via Bus. The Bus station is also 5 mins away from the house which is very convenient. There is also a convenience sto...
---
More about Shibuya
The center of Japanese youth culture, Shibuya is home to the huge Tokyu department store conglomerate and therefore almost every major store in the area has Tokyu in its name. Shibuya is a major center for nightclubs, music, and dancing and offers plenty of izakayas (Japanese pubs). The area is newer than its rival Shinjuku and has a cleaner, safer reputation. Hachikō, a statue of a dog in the big plaza outside the train station is a prime meeting spot that is full of people-watching opportunities.

Center Gai is a narrow street leading away from the station to the left of the giant video screen. Jam-packed with boutiques, music stores, and video game arcades, Center Gai is the birthplace of many of Japan's youth fashion trends.

The NHK Broadcasting Plaza is home to Studio Park, an interactive exhibition and studio tour. Opposite NHK is the Olympic Gymnasium, built for the 1964 games. Visitors can reach Yoyogi Park by crossing the plaza, and by turning right, they will reach the vibrant Harajuku district.

Shibuya has a collection of wonderfully offbeat museums, which include the Tobacco and Salt Museum and the TEPCO Electric Energy Museum, devoted to extolling the virtues of nuclear energy. Bunkamura Theater features an excellent art museum, in addition to hosting film and stage plays.

Two other large shopping districts, Omotesando and Harajuku, are within walking distance, and Shibuya is also quite close to the Meiji Jingu shrine. The area is very well-served by public transport, and a one-seat train service is available from Narita Airport to Shibuya on the Narita Express.