2 best hotels in Stieltjeskanaal
Our top picks
Lowest price first
Nearest to
Best reviewed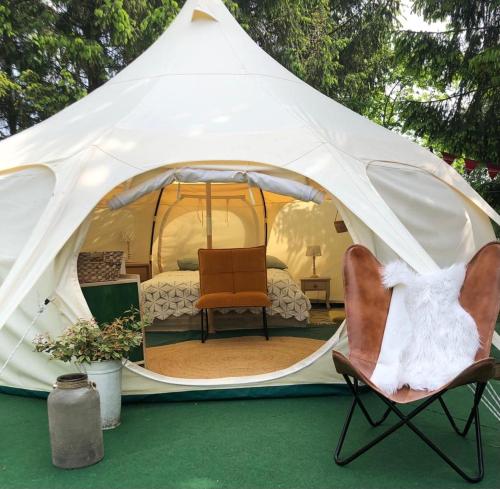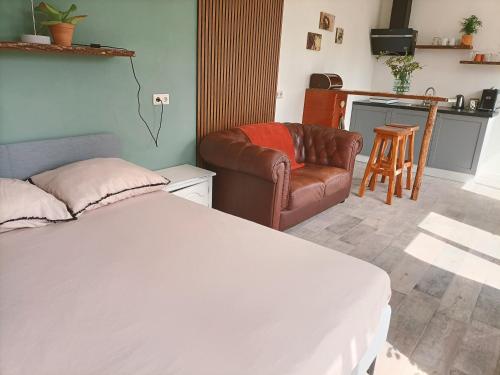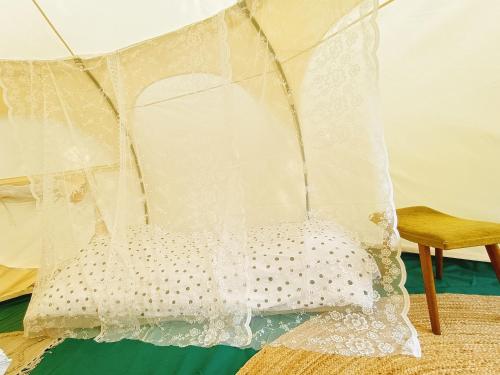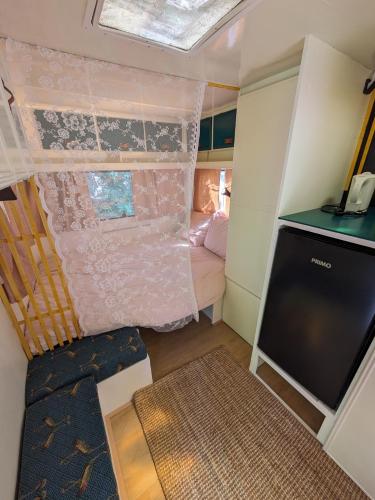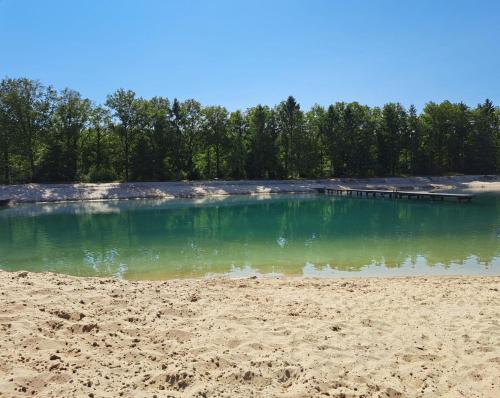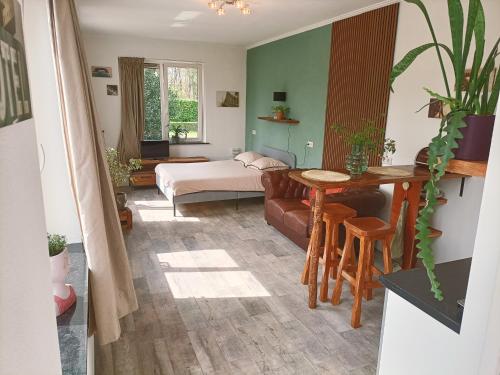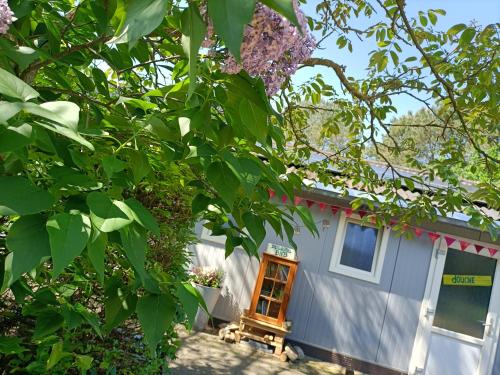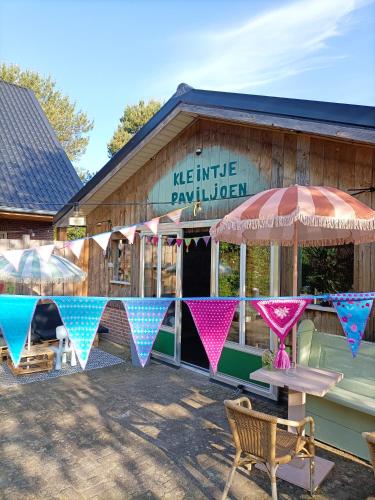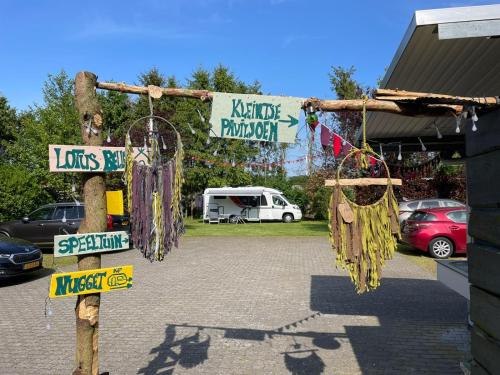 See all
Minicamping Kleintje Zandpol
Stieltjeskanaal,Stieltjeskanaal - View on map
Pets allowed
Car park
Free Wi-Fi in all rooms!
Check-in/out [private]
Game room
Laundry service
Wi-Fi in public areas
Beach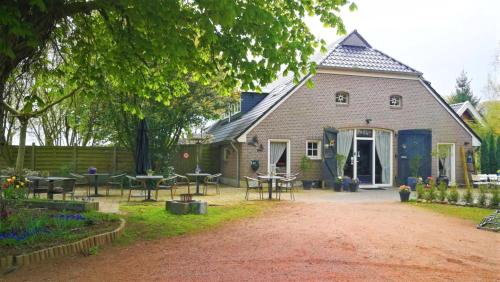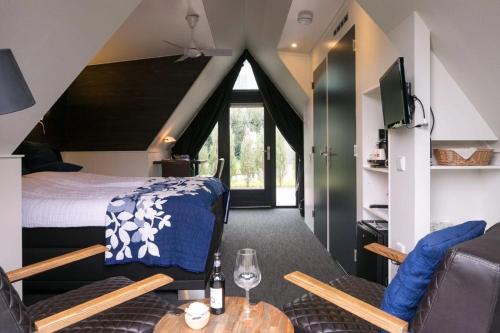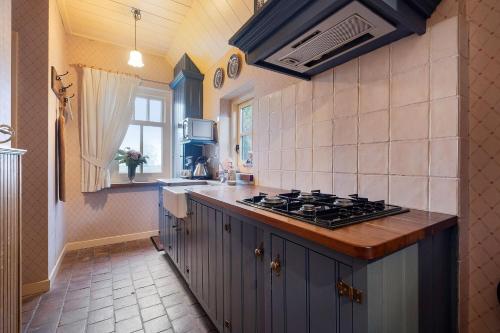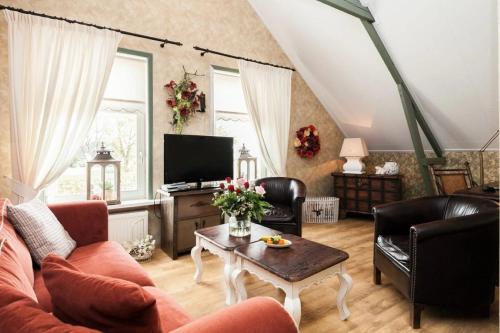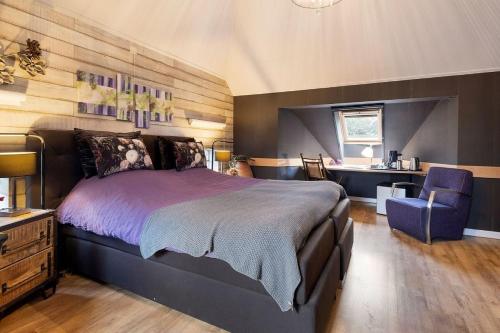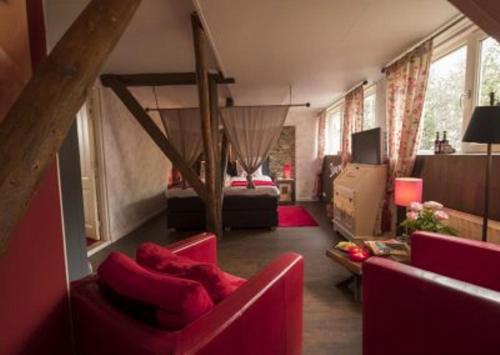 See all
Bij Aquamarijn
Stieltjeskanaal,Stieltjeskanaal - View on map
Pets allowed
Car park
Free Wi-Fi in all rooms!
Check-in/out [private]
Game room
Bar
Wi-Fi in public areas
Family room
Where to stay in Stieltjeskanaal
---
More about Stieltjeskanaal
Discover the Hidden Gem of Coevorden: Stieltjeskanaal
Nestled in the beautiful countryside of Coevorden, Netherlands, Stieltjeskanaal is a hidden gem waiting to be discovered. This charming village is known for its tranquil atmosphere and picturesque surroundings, making it the perfect destination for travelers looking to escape the hustle and bustle of city life. Stieltjeskanaal is located in the province of Drenthe, which is known for its stunning nature reserves and cycling routes. The village itself is situated along a scenic canal that was built in the early 1900s, and its peaceful waters provide a serene backdrop for the surrounding farmland.
5 Reasons Why Stieltjeskanaal Should Be on Your Travel List
1. Serene Countryside: Stieltjeskanaal is the perfect place to unwind and relax in the peaceful countryside. The village's idyllic surroundings provide a tranquil atmosphere that is sure to calm your mind and soothe your soul. 2. Cycling Paradise: Drenthe is known for its extensive network of cycling routes, and Stieltjeskanaal is no exception. Rent a bike and explore the beautiful countryside on two wheels, taking in the scenic views and fresh air. 3. Picturesque Canal: The canal that runs through Stieltjeskanaal is a sight to behold. Take a leisurely stroll along its banks and admire the quaint bridges and charming houses that line its shores. 4. Rich History: Stieltjeskanaal has a rich history that dates back to the early 1900s when the canal was built. Learn about the village's past at the local museum, which showcases artifacts and exhibits from the area's history. 5. Peaceful Atmosphere: One of the most appealing aspects of Stieltjeskanaal is its peaceful atmosphere. The village is a haven for those looking to escape the noise and chaos of the city and enjoy some quiet time in nature.
Getting to Stieltjeskanaal: A Comprehensive Guide
Stieltjeskanaal is located in the northeast of the Netherlands, approximately 2 hours from Amsterdam by car. If you're traveling by public transportation, the nearest train station is in Coevorden, which is about 15 minutes away by car. If you're flying into the Netherlands, the closest airport is Amsterdam Schiphol Airport. From there, you can rent a car or take a train to Coevorden and then continue on to Stieltjeskanaal.
Unleash the Fun: Top Things to Do in Stieltjeskanaal
1. Cycling: As mentioned earlier, Stieltjeskanaal is a paradise for cyclists. Rent a bike and explore the beautiful countryside on two wheels. 2. Canal Cruise: Take a leisurely cruise along the canal and admire the charming houses and bridges that line its shores. 3. Museum Visit: Learn about the history of Stieltjeskanaal and the surrounding area at the local museum. 4. Nature Walk: Take a peaceful walk through the surrounding nature reserves and enjoy the fresh air and beautiful scenery. 5. Fishing: The canal is home to a variety of fish, making it a popular spot for fishing enthusiasts.
Book Your Stieltjeskanaal Stay with Agoda.com
When it comes to finding the perfect accommodation in Stieltjeskanaal, Agoda.com has you covered. Whether you're looking for a cozy bed and breakfast or a luxurious hotel, you'll find a wide range of options to choose from. One of the top-rated accommodations in Stieltjeskanaal is Bij Aquamarijn, a charming bed and breakfast that offers comfortable rooms and a delicious breakfast. The property is located along the canal and provides a peaceful setting for your stay.
The Best Time to Visit Stieltjeskanaal: A Seasonal Guide
The best time to visit Stieltjeskanaal depends on your preferences and interests. If you're looking to enjoy the beautiful nature reserves and cycling routes, the spring and summer months are the best time to visit. The weather is mild, and the countryside is in full bloom. If you're more interested in the area's rich history and cultural events, the fall and winter months are a great time to visit. The local museum hosts a variety of exhibits and events throughout the year, and the holiday season brings festive cheer to the village.
Traveler Tips: How to Make the Most of Your Stieltjeskanaal Trip
1. Rent a bike: As mentioned earlier, cycling is one of the best ways to explore the beautiful countryside around Stieltjeskanaal. Rent a bike and hit the trails for an unforgettable experience. 2. Pack for the weather: The weather in the Netherlands can be unpredictable, so make sure to pack for all eventualities. Bring a raincoat and some warm layers, even if you're visiting in the summer. 3. Try the local cuisine: Stieltjeskanaal is home to some delicious local dishes, including stamppot and hachee. Make sure to try some of the local cuisine during your stay.
Where to Stay in Stieltjeskanaal: Accommodation Options for Every Budget
In addition to Bij Aquamarijn, there are a variety of other accommodations to choose from in Stieltjeskanaal. Whether you're looking for a budget-friendly option or a luxurious retreat, you'll find something to suit your needs. Other popular options in Stieltjeskanaal include the cozy B&B De Boerderij and the modern Hotel Talens. No matter where you choose to stay, you're sure to enjoy the peaceful surroundings and charming atmosphere of Stieltjeskanaal.
Savor the Local Flavors: What to Eat in Stieltjeskanaal
Stieltjeskanaal is home to some delicious local dishes that are sure to satisfy your taste buds. One of the most popular dishes is stamppot, a hearty meal made with mashed potatoes and vegetables. Another local favorite is hachee, a stew made with beef, onions, and spices. If you're looking for something sweet, be sure to try a stroopwafel, a thin waffle cookie filled with caramel syrup. And of course, no trip to the Netherlands would be complete without trying some Dutch cheese!
Getting Around Stieltjeskanaal: Transportation Options for Tourists
The best way to get around Stieltjeskanaal is by bike or on foot. The village is small and easy to navigate, and the peaceful surroundings provide a relaxing atmosphere for walking or cycling. If you're looking to explore the surrounding area, renting a car is a good option. There are several car rental agencies in Coevorden, and the roads in the area are well-maintained and easy to navigate. Overall, Stieltjeskanaal is a charming village that is well worth a visit. Whether you're looking to escape the city and enjoy some peace and quiet in nature, or you're interested in learning about the area's rich history and culture, Stieltjeskanaal has something to offer every traveler. And with Agoda.com, finding the perfect accommodation for your stay has never been easier.