11 best hotels in Thalang
Our top picks
Lowest price first
Nearest to
Best reviewed
4-star hotels in Thalang
---
Classed as a Sports hotel but they can still deliver a high end luxury feel to your stay, they are sports minded staff so from activities to food they know what you will want. The DiVine restaurant has the best food and menu of ANY hotel I have stayed in so far (Includes Penninnsula's, Banyan Tree's, Millennium Hilton) Then you have on tap the best sport coaches with w...
---
We were upgraded to another building with bigger room and environment. It is beside the pool. Very satisfied with it. Good value for money. The location is close to my relatives home, that major reason we book this location. It is in Thalang area, and is not far from airport. It is not closed to Phuket town and most beach. If you would like to go to beach, that nee...
---
Overall, it was really good. Unexpectedly superb and I'll definitely come again. The staff even decorate the bed according to what I requested for. The food is good as well. The area is quiet and it's best for getting away from all the noisy places. Best for releasing stress and enjoying the peace.
---
5-star hotels in Thalang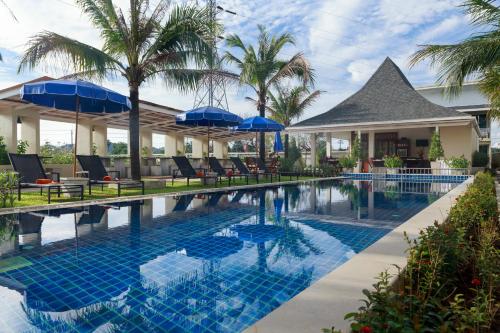 ---
The only redeeming quality was the smiling staff & maids. The included breakfast was cheap and mostly cold . The egg station guy did not seem to understand the word omelette. So I ended up with 1 cold scrambled egg. We paid in cash for I think it was 7 nights but left after 2 nights. It is very far from city center. At first they tried to pawn off on us a room in ...
---
More about Thalang
Thalang supplies the perfect mix of tranquility and entertainment in the exciting city of Phuket. It boasts some of the most interesting attractions around town including Thalang Hospital, Wat Phra Thong, Orthodox Christian Church. Good for sightseeing, Thalang is a great place to relax and the perfect spot from which to explore amazing attractions.

Enjoy the best deals provided by Agoda.com when choosing to stay in Phuket. With a wide range of hotels, including Rattana Residence Talang and Thanyapura Sports Hotel, finding the right place for a perfect stay is easy. View the top rated hotel deals in Thalang by inputting your travel dates in the search box.