With so many things to do in Brisbane, it's hard to know where to begin—especially if it's your first visit to Australia's capital. Fortunately, Brisbane has a lot to offer, whether you're interested in adventure, culture, nightlife, or relaxation. Here's a look at some of the best things to do in Brisbane.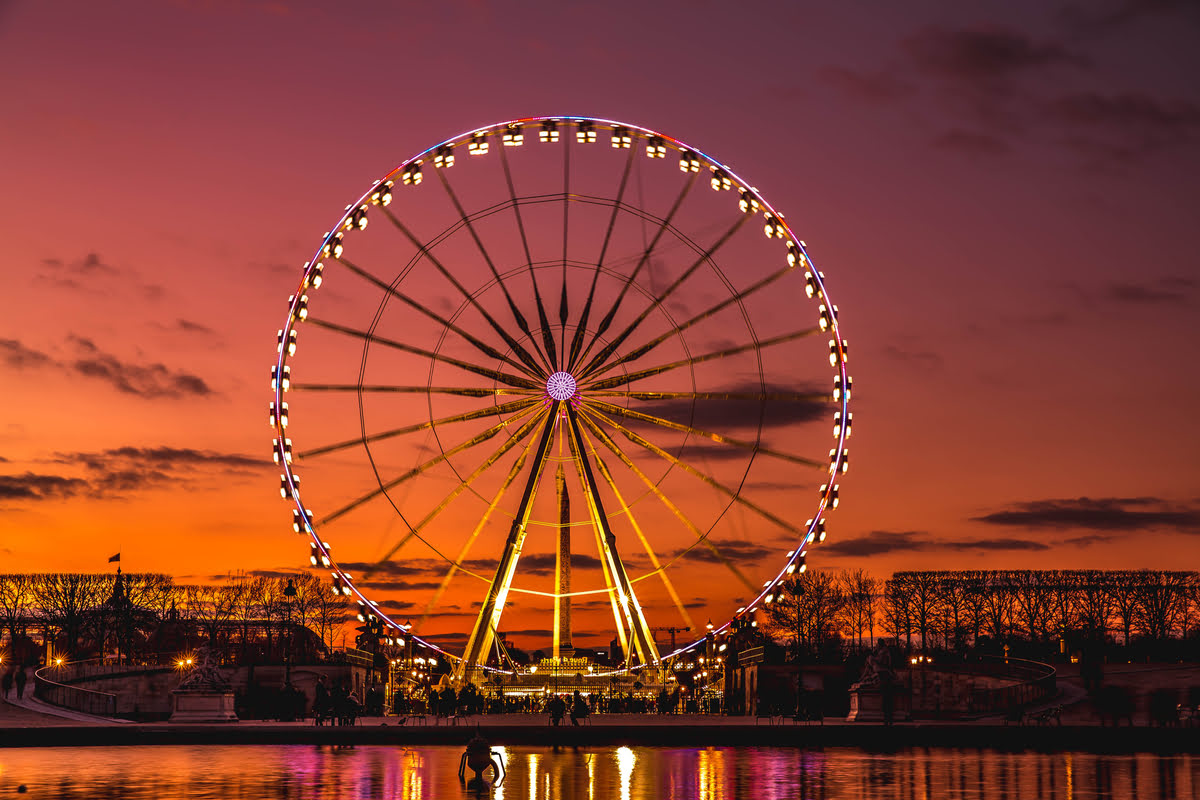 Explore South Bank
One of the best Brisbane destinations is the South Bank. Activities in the South Bank precinct are versatile, with both affordable and luxurious options available.
The first thing visitors should know is that South Bank is a stunning location for cultural activities. At the heart of this neighborhood is Queensland Art Gallery and Gallery of Modern Art (QAGOMA). With more than 17,000 pieces of art and historical treasures, including both modern and contemporary pieces, both galleries are exceptional places to visit in Brisbane and among the city's top attractions.

Visitors can catch a show at the Queensland Performing Arts Centre as well. It's a long-running performing arts center with local and internationally known groups and productions.

For those who love a science-focus, Queensland Museum and Queensland Sciencentre are exceptional choices offering cultural and natural history and science programs.

Another option includes seeing the sites from the Wheel of Brisbane, where the panoramic views from the top are stunning.
FIND & BOOK A HOTEL IN BRISBANE TODAY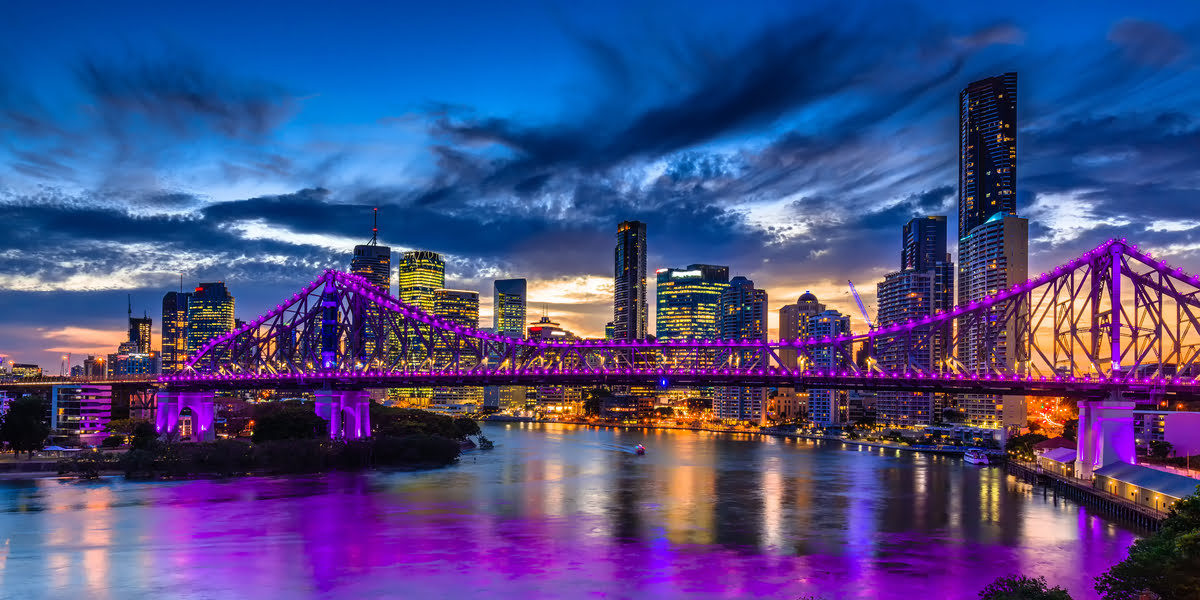 Explore Story Bridge
Brisbane's Story Bridge is at the heart of the city and is internationally recognized for the experience it offers. A choice destination for adventure lovers, Story Bridge offers climbing tours and incredible views of the Brisbane cityscape. Take a two-hour tour as you climb the bridge, and then choose to walk across, if you have the courage. Story Bridge is not ideal for those who are scared of heights, but it is an affordable option for adventurous backpackers looking for budget-friendly attractions!
FIND & BOOK A HOTEL IN BRISBANE TODAY
Brisbane Central Business District
Brisbane Central Business District (CBD) is in the heart of the city near Brisbane River. The heartbeat of the community, the CBD is ideal for shopping and dining — two can't-miss activities for those who want true cultural experiences in Brisbane. In Brisbane CBD, travelers will be able to find small shops, a variety of local and international restaurants and markets, as well as entertainment. There are often live performances in the area. Visitors can see Wintergarden or The Myer Center in the city center for a bit of shopping and great people watching. Share a game or two with friends at Brisbane Arcade – a historic shopping center listed on the Queensland Heritage Register.
Keep in mind that due to its popularity, Brisbane CBD can become quite crowded. Still, it is a worthwhile destination, and planning accordingly can help you avoid the crowds.
FIND & BOOK A HOTEL IN BRISBANE TODAY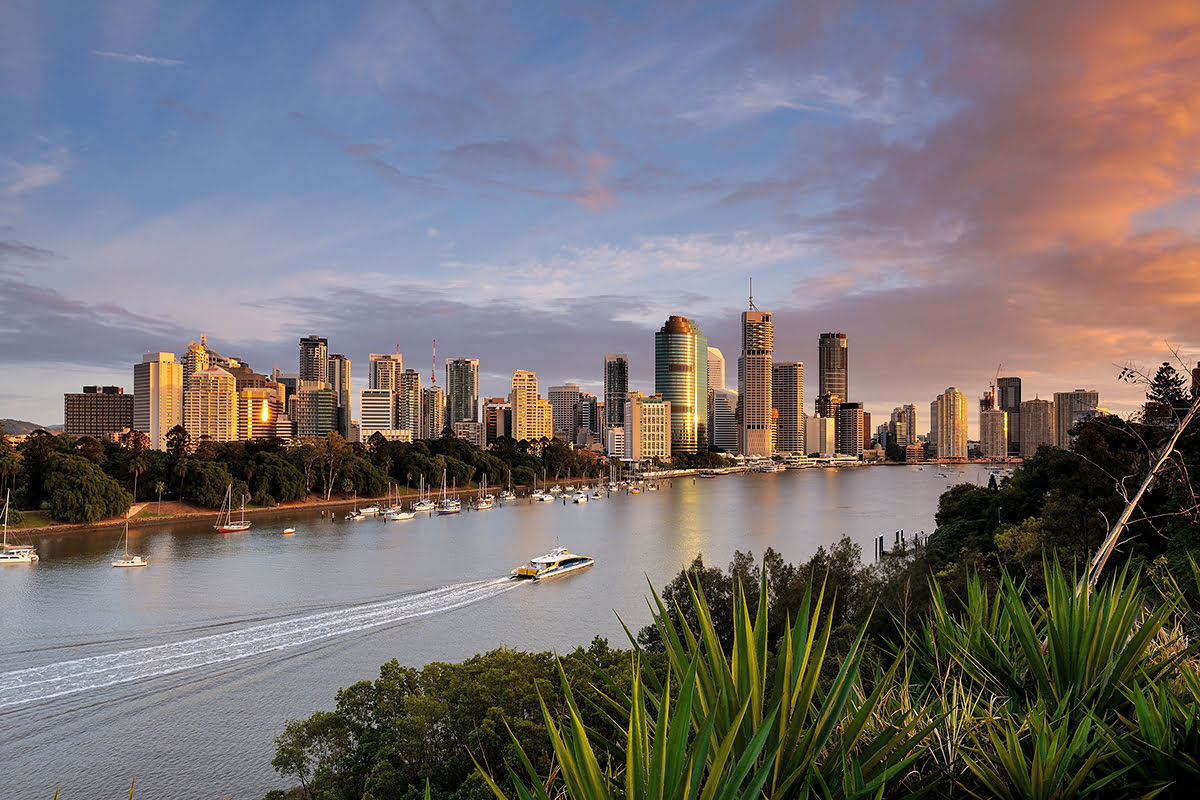 Check Out the Popular River City Area
Brisbane River is one of the most important sites to see when you visit this city, and the area offers ideal photo opportunities. Surrounded by the city's urban center, River City is a favorite location for visitors to explore. Guests can take local boat tours with River City Cruises for a better view of their surroundings and use CityCat ferries to get a different perspective of the city. Also in this area is the popular Kangaroo Point, a perfect place for abseiling, rock climbing, and picnics.
FIND & BOOK A HOTEL IN BRISBANE TODAY
Eating and Drinking in Brisbane
When it comes to food and drink, two areas in Brisbane are worth noting. River Quay Green is in the South Bank area of Brisbane. This popular South Bank neighborhood offers several restaurants with riverfront dining. You can also find some of the more elegant establishments here, including Stokehouse Q, River Quay Fish, and AQUITAINE. There are dozens of sites for evening drinks with friends. Visitors can walk through River Quay Green at night to enjoy the sites along the river as well.
Eagle Street Pier, featuring some of the best bars and restaurants in Brisbane, is another choice food and drink destination for visitors. It's an amazing location right by the waterfront. The world class dining here offers both international and local favorites with stunning views of Story Bridge and Brisbane River itself. Eagle Street Pier is a family-friendly area with more entertainment options nearby. Some of the more popular restaurants include Riverbar & Kitchen, Alchemy Restaurant Brisbane, and The Bavarian Eagle Street Pier – though there are many more.

A third destination that is a bit less tourist driven but still full of fantastic food options is Hamilton. There are more fine dining options in this area, including inside Portside Wharf shopping center. You may want to check out Gusto da Gianni for waterfront dining. Be sure to take some personal photos of Eat Street Northshore, a well-known establishment loved for its fun and classic foods.
FIND & BOOK A HOTEL IN BRISBANE TODAY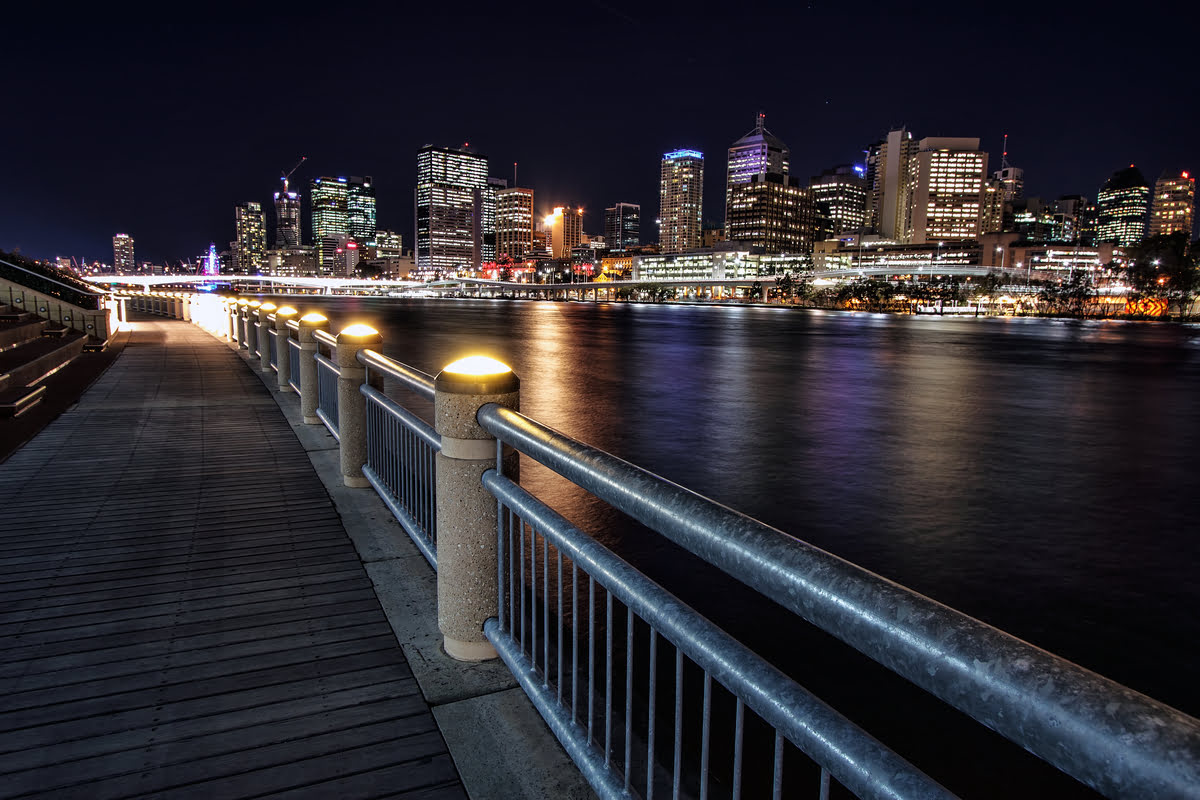 Take in The Riverwalk
The Riverwalk in Brisbane is not only one of the most beautiful experiences in the city, it is widely acknowledged as an essential site to visit when visiting Australia as a whole. The Riverwalk is a long path that stretches from the Brisbane CBD to New Farm, a hip cultural area. There are several ways to make your way across this path of floating walkways. This includes biking, where rental bikes and bike tours are available to tourists.
Howard Smith Wharves, a historic district known throughout Queensland, is at the end of the Riverwalk. It is also possible to connect at this point to Boundary Street, which will take you to the Spring Hill neighborhood.

You can continue along this path until you get to City Botanic Gardens. You will want to spend some time in this area as there is no fee and no need to book your experience in advance. City Botanic Gardens is an attractive destination for locals as well, which speaks to its desirability for frequent and foreign visitors alike.
FIND & BOOK A HOTEL IN BRISBANE TODAY
Enjoy New Farm Park – A Must for Those Who Love Nature Travel
Australia is widely acknowledged for its natural beauty and outdoor attractions. In the Brisbane area, New Farm Park is an essential such attraction. New Farm Park is a common destination for locals as well as tourists. From opening until dusk, the park is teaming with people. You can sit on the grass along the river and watch one of the boats that cruise up and down the area. You can bring along with you a picnic to enjoy with friends or play a game or two on the open, immense green area. If you look at a map, you can even find a few locations nearby to pick up food to bring with you.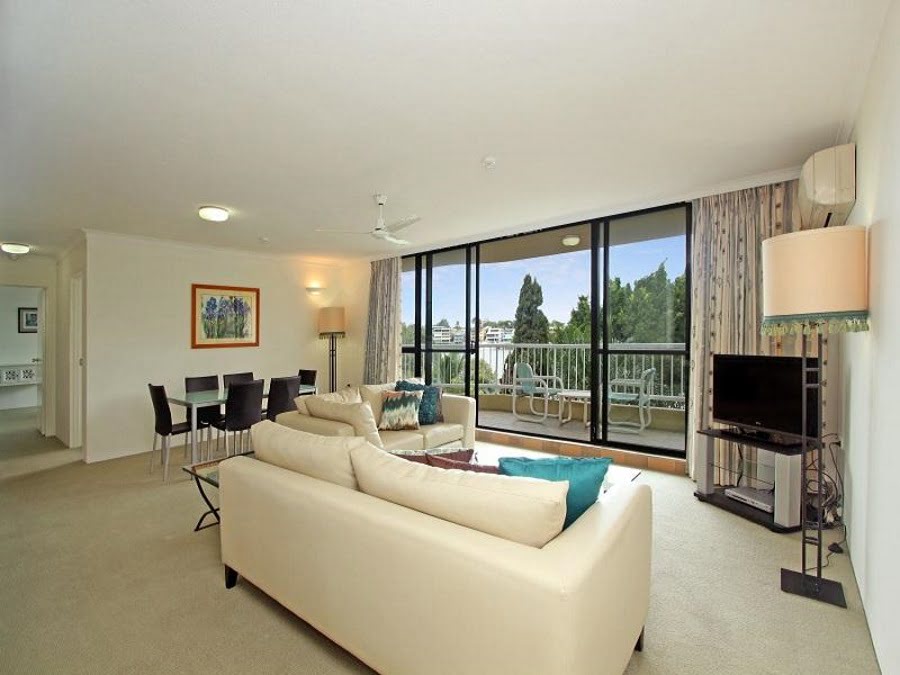 FIND & BOOK A HOTEL IN BRISBANE TODAY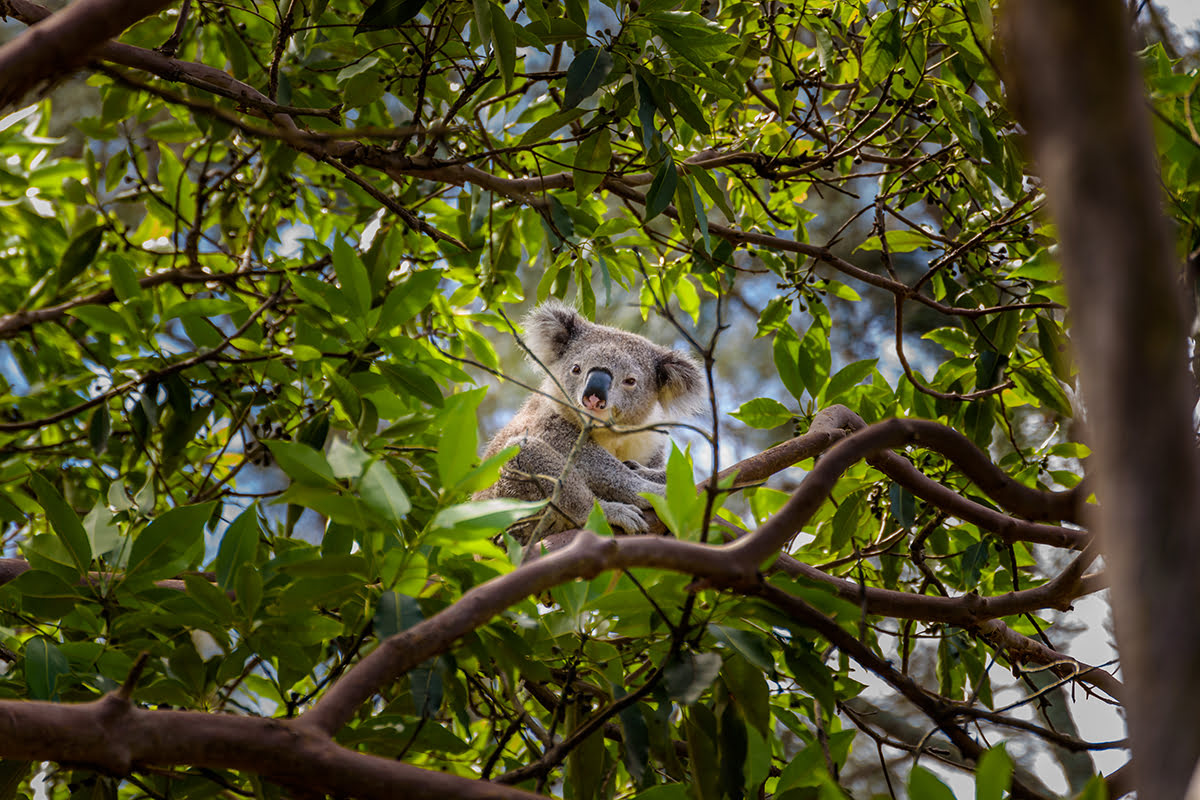 Seeing the Animals of Australia
Although it is an urban area, Brisbane has great destinations for seeing the animals for which Australia is known around the world. There are several locations in or near Brisbane that allow you to do this. Daisy Hill Koala Centre is one of them. Located within Daisy Hill Conservation Park south of the city, Daisy Hill Koala Centre provides an excellent way to get close to the koala. Each of the koalas here are unable to be reintroduced into the wild, making Daisy Hill Koala Centre their home. Another location, Lone Pine Koala Sanctuary, is the world's oldest and largest koala sanctuary. Located less than 15 kilometers from the center of Brisbane, it provides an excellent way to see the koalas, kangaroos, and other animals — even a platypus — up close, which makes it one of the top things to do in the Brisbane area.
Brisbane's surrounding area has much wildlife to see, as well as the appropriate accommodations. Dolphins and stingrays are common to nearby ocean regions; Kangaroos and wallabies can be seen from designated viewing places as well. Be sure to identify some reputable tour groups who can help you see animals in the wild before arranging your trip.
FIND & BOOK A HOTEL IN BRISBANE TODAY
Things to Do in Brisbane | Day Trips
While Brisbane has much to offer today's traveler, there is much to do in areas around Brisbane as well.
You may want to take a day trip to Beerwah near Sunshine Coast, where you will find Australia Zoo. For nature lovers, this is a must-see location.

If you'd like to enjoy ocean and beach activities, Surfers Paradise in Gold Coast is another excellent choice.

For a bit of a long trip, head to Bribie Island. Here, you can enjoy perhaps one of the best beach experiences in the region. There's also the Pumicestone Passage where you can get a closeup look at the Glass House Mountains.
Brisbane is a choice destination for any full-length trip to Australia, but it is a destination in and of itself as well. You are sure to find things to do in Brisbane that are right for you and your friends, no matter your backgrounds or interests. From the culture in the heart of the city or the incredible dining throughout, there are outstanding experiences to be had in Brisbane!