This post is also available in: ไทย
Chinese New Year falls on February 5 and the 2019 Spring Festival celebrations in China are expected to be as grand as ever. The Year of the Pig officially will be observed February 4 to 10, and during this national holiday streets are lined with red lanterns, parades and traditional performances. Cities throughout China celebrate the lunar new year with various customs and traditions. Attend a temple fair in Beijing or watch lively Chinese dragons on Victoria Harbour in Hong Kong.

1. Find street food & martial arts shows at temple fairs in BEIJING
One of the most noted ways to celebrate Chinese New Year in Beijing is to attend a temple fair. Locals generally celebrate at temples nearest to where they live, but Beijing tourists can pick and choose! Enjoy traditional Chinese dance and martial arts performances, Chinese festival foods and colorful parades where you go.
Ditan Park Temple Fair
One of the most popular temple fairs in Beijing, Ditan Park Temple Fair features traditional Chinese performances, rows of street food and a lively market. New year celebrations take place at the Temple of Earth in Ditan Park in the Andingmen area.
Admission price: 10 CNY (1.50 USD)

Address: Ditan Park, Andingmen Outer Street, Dongcheng District
Things to do in Andingmen during Chinese New Year
▪ Beijing Songtang Hall Museum
▪ Westpeidian temple
▪ Children's Paradise amusement park
Longtan Park Temple Fair
Celebrate China's Spring Festival on the outskirts of beautiful Longtan Lake during the Longtan Park Temple Fair. Sports enthusiasts get revved up for this one-of-a-kind celebration that features martial arts matches and opportunities to spar with professional players. Go head to head with a chess champion, and frolic through a snow carnival with mountain surfing, ice sculptures, a snow farm and sledding.
Admission price: 10 CNY

Address: Longtan Park, No. 8, Longtan Road, Dongcheng District
Things to do near Longtan Park
▪ Beijing Teaching Botanical Garden
▪ Temple of Heaven Park
▪ Longtan West Lake Park
▪ Art Treasures Museum of Chinese Nation
Dongyue Temple Fair
Join locals to pray for good fortune and make some noise in Drum Tower at the Dongyue Temple Fair. Based on the culture of Fu (good fortune), the lunar year festivities include taking a lucky walk down Fu Road and hanging traditional cards to invite Fu for the new year. The celebration includes Chinese folk performances, arts and crafts displays, as well as Chinese snacks and street food.
Admission price: 10 CNY (1.50 USD)

Address: Dongyue Temple is located at 141 Chaoyangmenwai Avenue, Chaoyang District
Things to do near Dongyue Temple
▪ Temple of the Sun
▪ Ritan Museum
▪ Ritan Shangjie shopping mall
▪ Youtang Shenghuo Square
▪ Alien's Street Trade Market
2. Enjoy Spring Festival at a flower fair in GUANGZHOU
Known as Flower City, Guangzhou is one of the best destinations in China to celebrate Chinese New Year. Flower fairs throughout the city announce the beginning of Spring Festival, and red envelopes are hung and handed out to visitors for good luck.
Most popular flower fairs in Guangzhou
▪ Xihu Road Flower Fair: Xihu Road, Yuexiu District
▪ Tianhe Flower Fair: Tianhe Sports Center, Tianhe Road, Tianhe
▪ Liwan Flower Fair: Liwan Road, Liwan District
Popular Chinese New Year celebrations in Guangzhou
3. Bet on an epic lunar new year celebration at horse races in HONG KONG
Hong Kong's Spring Festival events top global charts as being some of the best places on earth to celebrate Chinese New Year. The three-day event plays out a little differently than festivals on the mainland. When visiting HK for new year, the odds are in your favor for a memorable experience. Celebrate at a rowdy night parade, a fireworks display over Victoria Harbour and a day at the horse racing track!
Day 1: Hong Kong Chinese New Year Night Parade | February 5, 2019
The night parade will take place at 8 p.m., February 5, in the Tsim Sha Tsui district near Victoria Harbour. Watch colorful floats, dancing dragons and traditional performances anywhere along Nathan Road, Salisbury Road, Canton Road and Haiphong Road. Pre-parade activities kick off at about 6 p.m. in the area.
Admission price: the parade is free to view from the street, but some venues charge an admission fee to watch the parade from their locations.
Day 2: Hong Kong Chinese New Year Fireworks Display | February 6, 2019
Watch a record-breaking fireworks show, which coincides with the nightly Symphony of Lights show, from Tsim Sha Tsui, Wan Chai, Victoria Peak or a fishing boat in Victoria Harbour. Arrive early and skip the crowds by reserving a seat in a waterfront restaurant or bar.
Day 3: Hong Kong Chinese New Year Horse Races | February 7, 2019
Even if you're not the gambling type, you can bet on a good time at the Hong Kong Chinese New Year horse races. More than 100,000 fans join the annual festival to watch the grand opening and cheer on the winner of the Chinese New Year Cup. The event lasts from 12:30 to 6 p.m. at the Sha Tin Racecourse. Festivities are sponsored by The Hong Kong Jockey Club, one of the oldest non-profit institutions in Hong Kong.
Admission price: 10 HKD (1.30 USD)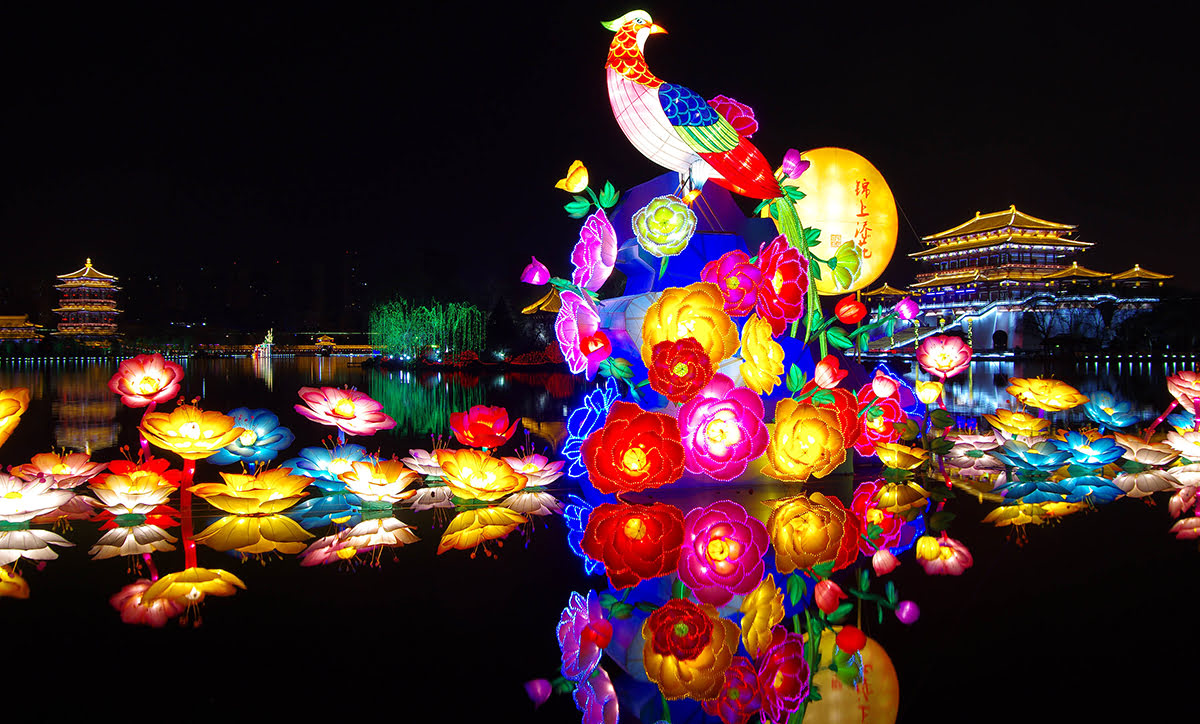 4. Learn the tradition of 'sugar people' folk art during CNY in XI'AN
For a more traditional Chinese New Year, celebrate with locals in Xi'an. Festivities take place inside the Ancient City Wall and at nearby attractions, like Tang Paradise and Small Wild Goose Pagoda. View out-of-this-world lantern displays and learn the art of "sugar people," a traditional Chinese art form used to make figurines from hot, liquid sugar.
Things to do for Chinese New Year in Xi'an
Ancient City Wall: since 1984, Xi'an's ancient city wall has been adorned with red lanterns to usher in the lunar new year. Stroll across the wall in the evening time to view the exhibition in all its glory.
Tang Paradise Chinese New Year Lantern Show: with Furong Lake to showcase its larger-than-life lanterns and neon figures, the Tang Paradise Chinese New Year Lantern Show is one of the most spectacular Spring Festival events in China.
Attractions and things to see near Xi'an Ancient City Wall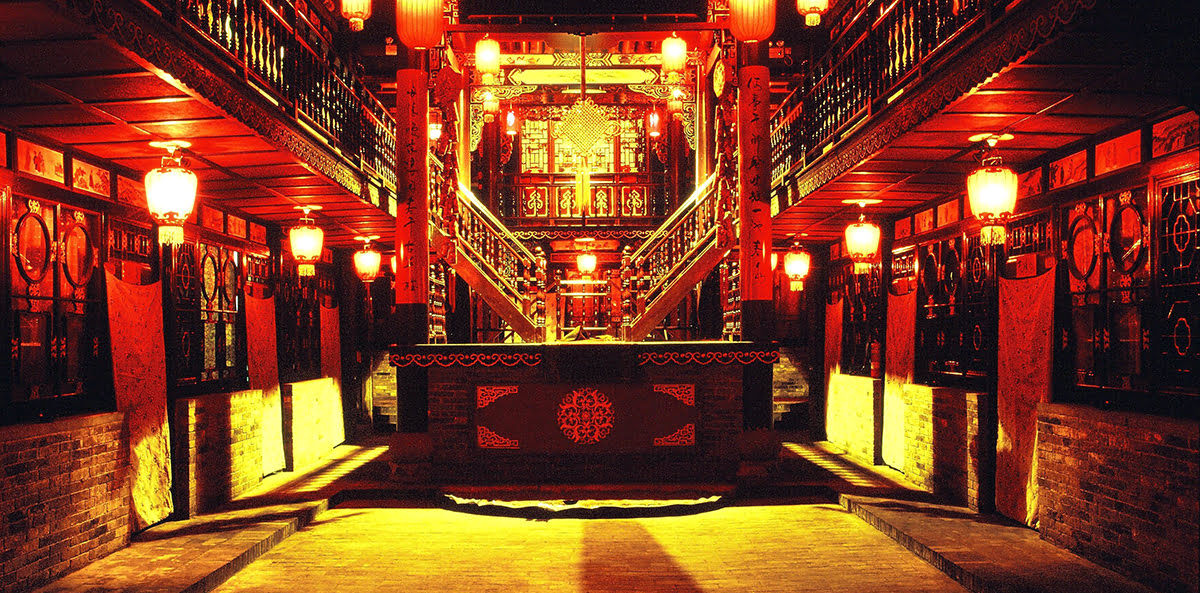 5. Watch Shehuo acrobatics & courtyard battles in PINGYAO, Jingzhong
Witness the folk art of Shehuo during the annual Spring Festival celebrations in Pingyao, Jinzhong. The tradition originated from the early worship of earth and fire. Today, the art form is displayed in acrobatics shows, including courtyard battles performed on stilts. Activities take place inside Pingyao Ancient City, where visitors can enjoy red lantern displays, dragon dances and massive amounts of Chinese street food.
Things to do near Pingyao Ancient City
▪ Pingyao Ancient City Wall
▪ Ancient Ming-Qing Street
▪ Rishengchang Former Site
▪ City God Temple
▪ Pingyao Confucian Temple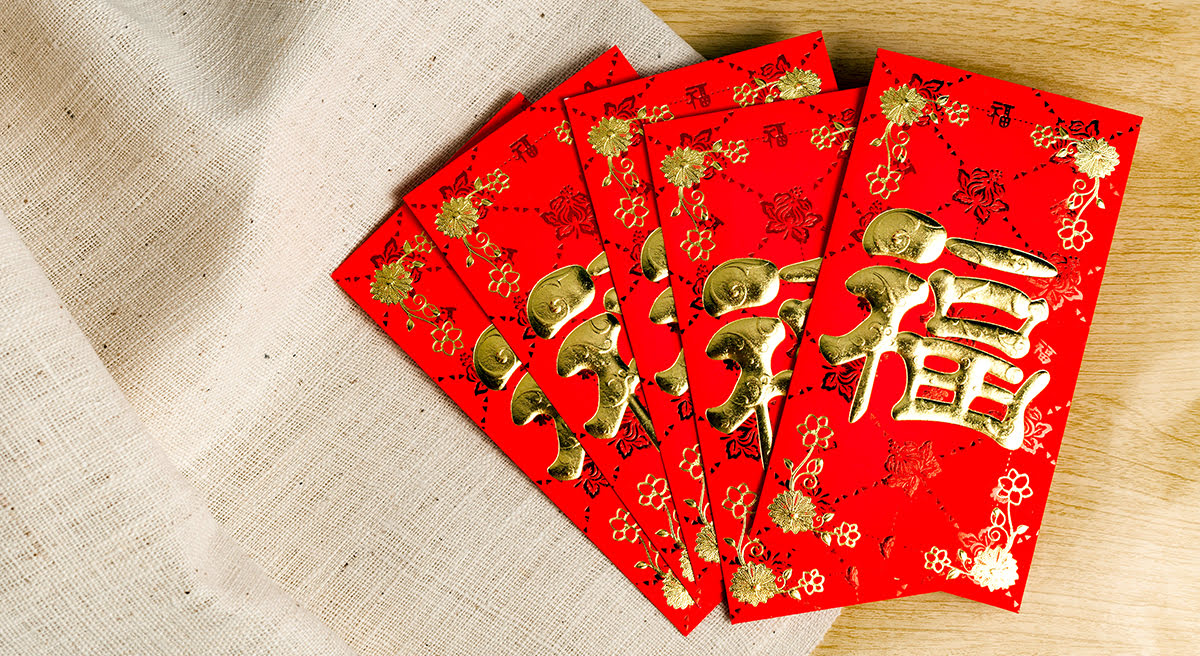 4 travel tips to bring you good luck during Chinese New Year
Book flights and hotel rooms early, especially if you're staying near a popular Spring Festival event.
Traveling by train will be hectic, but if you're looking for a true Chinese New Year experience, go for it! People throughout China head home for the lunar new year, and the preferred method of travel is by railway.
Be flexible. Crowds can be daunting during Spring Festival celebrations. Plan for delays and changes in itineraries. If the stress becomes too overwhelming, check into a local sauna for a massage or sign up for a martial arts lesson … or two.
Be prepared for lots of noise and constant fireworks explosions. Festivities and fireworks displays often last all hours of the night and kick off early in the mornings. If you can't hang with the locals all seven days of Chinese New Year, pack some earplugs.
Discover more places to celebrate Chinese New Year at Agoda.com