This seaside city is most famous for its mega shopping centers and densely-populated metropolitan areas, but knowing exactly where to stay in Hong Kong will give you a front-row seat to the HK attractions you want to see most.
AGODA EXTRA: Don't freak out if you don't find the number 4 in office buildings, apartments and hotels. The Chinese word for "death" is eerily similar to the word "four," making the number 4 unlucky in Hong Kong and several other countries in Asia.
1. CENTRAL
With the Hong Kong Observation Wheel overlooking Central Ferry Pier and IFC Mall, it's hard to find a reason NOT to stay in Central. Hong Kong's ultra-modern business district contains rewarding views of Victoria Harbour, as well as easy transportation to attractions like Hong Kong Zoological and Botanical Gardens, Hong Kong Maritime Museum and Edward Youde Aviary. Sample street food, and stock up on souvenirs at the historic Graham Street Market, and kick back with some beers and music at Lan Kwai Fong, the area's all-night, thumping party district.
More attractions in Central:
Suavislash Couture: Beauty is no joke in Hong Kong, and Suavislash Couture has built its reputation on the highest quality eyelash extensions in the city.

Sideways Driving Club: Rev up the engine, and race like a pro in Hong Kong's most thrilling virtual racing venue.
Check In to mini hotel Central, Step Out to Hong Kong Observation Wheel
Discover more hotels and apartments in Central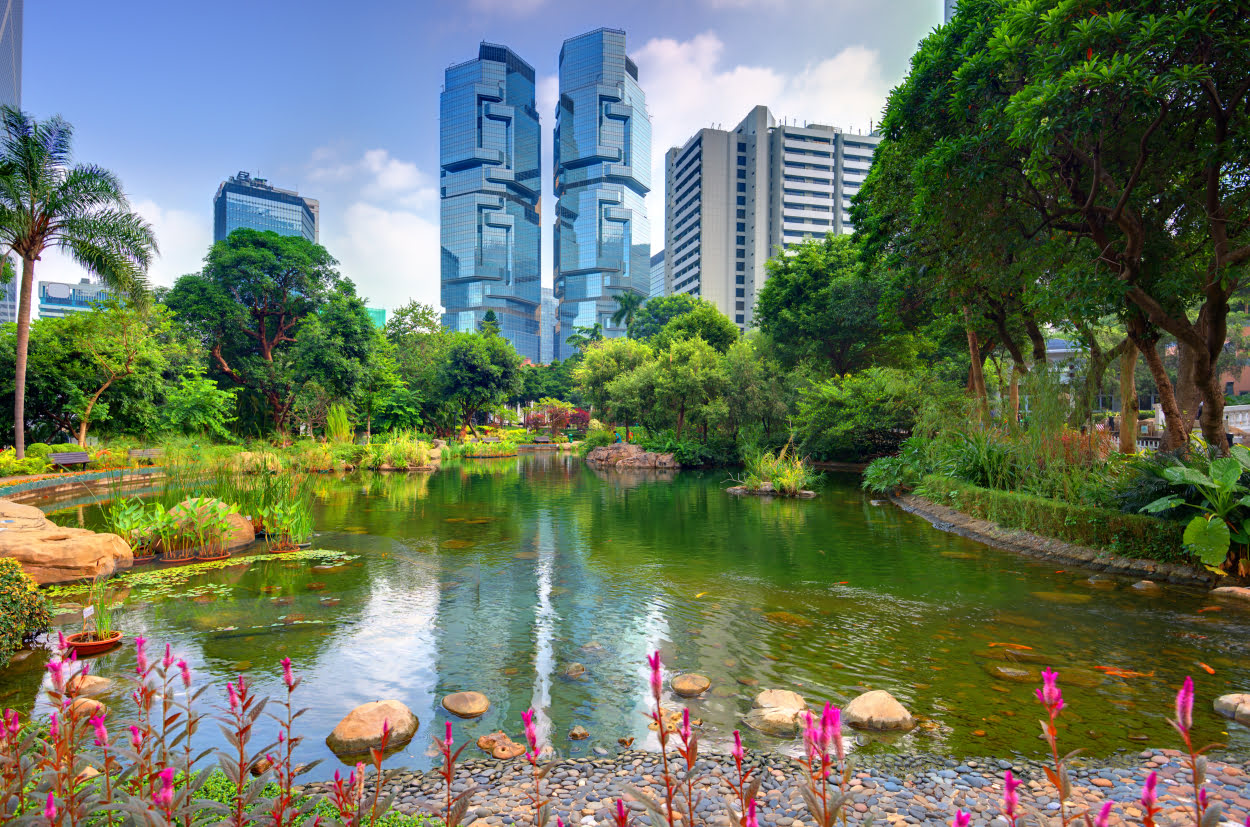 2. ADMIRALTY AND WAN CHAI
Admiralty and Wan Chai districts both hug the southern rim of Victoria Harbour and offer spectacular surroundings in a slightly less busy atmosphere than Central. Find relaxing green spaces at Hong Kong Park and Wan Chai Park Community Garden, as well as an assortment of shopping venues throughout both districts. Try Pacific Place and The East – Hopewell Centre for the latest in fashion and designer brands; hit the aisles of Wan Chai Market and Spring Garden Lane for discount clothing, souvenirs and street food. Hong Kong Arts Centre and Hong Kong Convention and Exhibition Centre provide cultural experiences in modern theaters, and last but not least, savor views of Hong Kong's skyline from Sky City Church, the world's highest church in a skyscraper, located on the 75th floor of the city's most noted and colorful timepiece, Central Plaza.
More attractions in Admiralty and Wan Chai:
Wan Chai Computer Centre: Find incredible discounts on electronic gadgets and computer equipment.

Tai Yuen Street: A side street to Wan Chai Market, Tai Yuen Street features local shops specializing in toys, costumes and fun collectibles.

Golden Bauhinia Square: Photograph a daily flag-raising ceremony while overlooking Victoria Harbour.
Check In to Hotel Jen Hong Kong, Step Out to Victoria Harbour
Discover more hotels and hostels in Wan Chai
3. CAUSEWAY BAY
If shopping is your main motivation for visiting Hong Kong, then consider Causeway Bay your landing strip. Get blissfully lost in megamalls like SOGO, Times Square and Causeway Bay Plaza, or scout out bargains at Jardine's Crescent street market, IKEA and Fashion Walk. Reach each destination via Hong Kong Tramways, or the "Ding Ding," as locals call these double-decker rail cars. Top your shopping spree off with a dynamite meal in an open-air restaurant on Houston Street, or scarf down steamed dumplings from the Michelin Guide-recommended Din Tai Fung, near Yee Woo Street, Hong Kong's busiest intersection. Shopping might be the star of Causeway Bay, but there are plenty of golden opportunities for sightseeing as well.
Sightseeing in Causeway Bay:
Victoria Park: Hong Kong Island's largest park offers plenty of green space, a swimming pool, jogging trails and a landmark Statue of Queen Victoria.

Royal Hong Kong Yacht Club: Watch sailing and rowing competitions from Kellett Island.

Noonday Gun: Walk under the World Trade Centre (Wtc More) to watch a traditional gun-firing ceremony at noon each day near Causeway Bay Typhoon Shelter.

Po Leung Kuk Museum: Learn about an initiative dedicated to educating and supporting orphans in a museum founded by the Society for the Protection of Women and Children.

Hong Kong Central Library: Take a break in this state-of-the-art facility known for its unique façade and modern educational materials.

Tin Hau Temple, Causeway Bay: Join locals who pray daily for area fishermen at a 1700s temple honoring the Goddess of the Sea.
Check In to Hotel Stage, Step Out to Tin Hau Temple
Discover more 5-star resorts and serviced apartments in Causeway Bay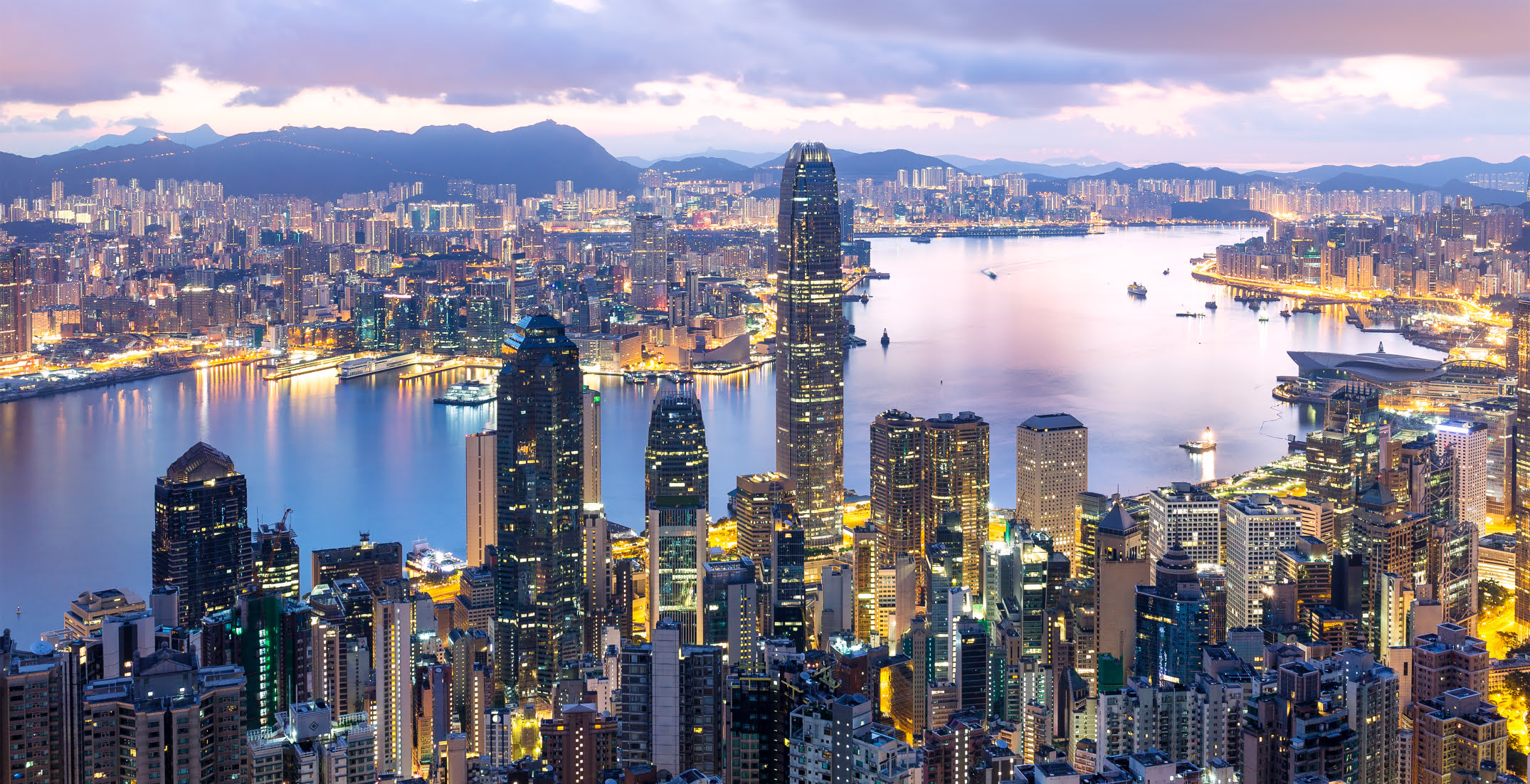 4. TSIM SHA TSUI
Positioned in the southern district of Kowloon and often referred to as "TST," the Tsim Sha Tsui district showcases Hong Kong's most popular tourist attractions. Situated on the edge of Victoria Harbour, this energetic quarter contains more than half of the city's museums and concert halls, including Hong Kong Cultural Centre and K11, the world's first art mall. Take a walk down The Avenue of Stars for an in-depth look into Hong Kong's movie industry, and take a selfie with a life-size statue of Bruce Lee while you're there!
Sightseeing in Tsim Sha Tsui:
Kowloon Park: Trek around an aviary, and enjoy interactive activities at Hong Kong Heritage Discovery Centre and Hong Kong Avenue of Comic Stars.

Star Ferry Pier: Hop aboard for a scenic trip across Victoria Harbour to Hong Kong Island.

Harbour City: Be prepared to browse through 2 million square feet of shopping space in the largest and most diverse mall in Hong Kong.

Kimberley Road: Also called Korean Street or Little Korea, Kimberley Road features the ultimate in Korean cuisine and groceries.

Shang Palace at Kowloon Shangri-La: Known for its authentic Cantonese cuisine, Shang Palace at Kowloon Shangri-La is the proud recipient of two Michelin Stars.
Check in to attitude on granville, Step Out to Kowloon Park
Discover more guest houses and hostels in Tsim Sha Tsui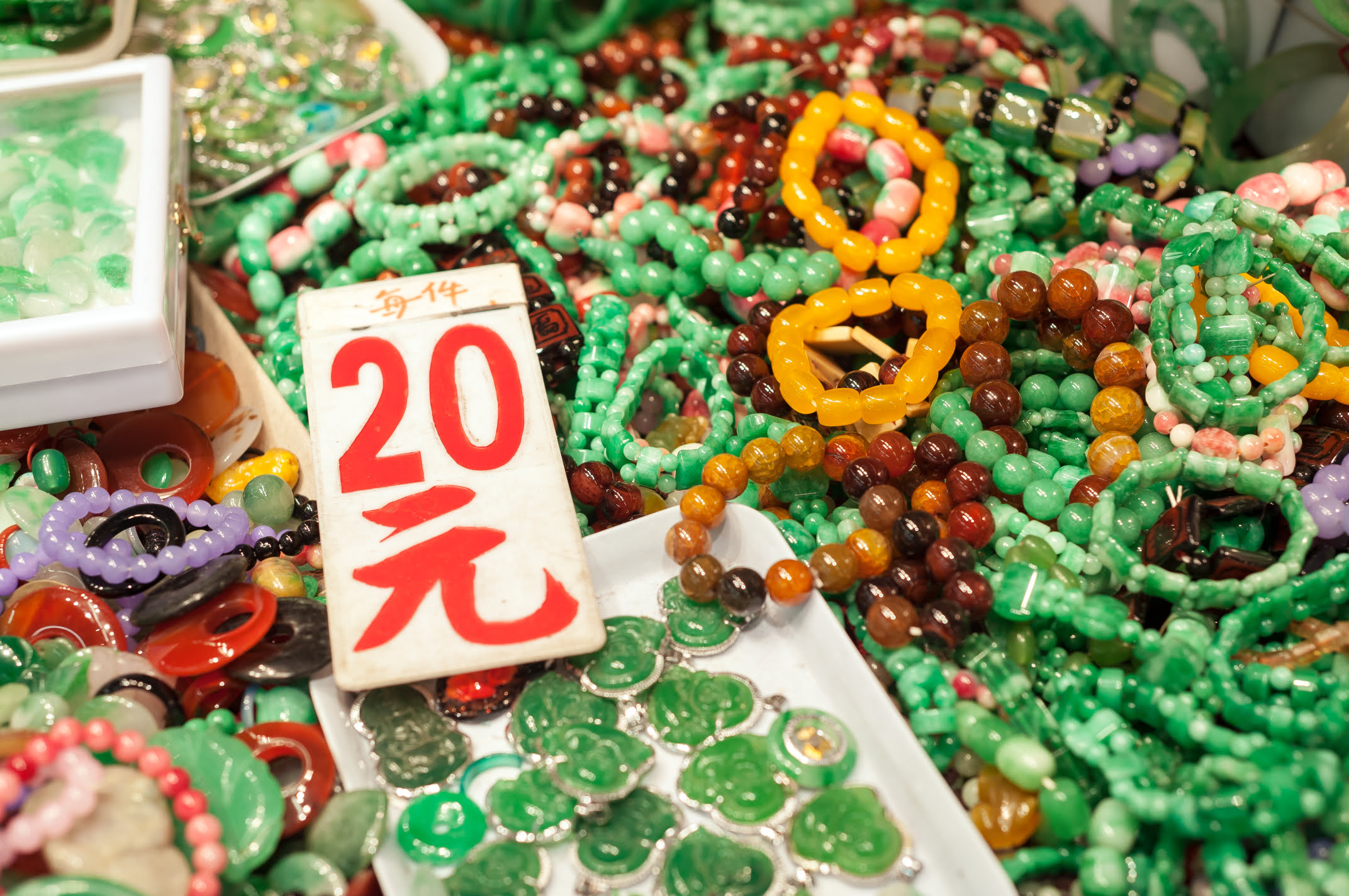 5. YAU MA TEI & MONG KOK
Considered the more laid-back districts of Hong Kong, Yau Ma Tei and Mong Kok make up the lower regions of Kowloon. Jade Market and Temple Street Night Market are the main draws to the area, but the rich heritage preserved in traditional buildings and houses are too tempting for most photographers to pass up. Zoom in on architectural legends like the Yau Ma Tei Police Station and Yau Ma Tei Theater, where you can also watch traditional Cantonese Opera. Film aficionados appreciate new releases and independent art films at Broadway Cinematheque, and culture buffs love a stop at Tin Hau Temple, where fortune tellers read palms and locals light incense for area fishermen. After exploring the historic temple grounds, step across the street to sample homemade mochi and authentic Chinese "dessert soup" at Hui Lau Shan's Tong Sui and Fruit Desserts.
More attractions in Yau Ma Tei and Mong Kok:
Sky 100: Shoot up to the 100th floor in 60 seconds for a bird's-eye view of Hong Kong Island and Victoria Harbour.

King's Park Playground: Work out on fitness equipment while the kids run off some energy in an enormous play area.

Yau Ma Tei Wholesale Fruit Market: Sort through local and international produce during daytime hours, or show up at 3 a.m. if you'd rather, because shopkeepers are always there!
Check in to The OTTO Hotel, Step Out to Temple Street
Discover more guest houses and bungalows in Mong Kok