Located in the southern most region of Japan, Kyushu is a picture-perfect island containing seven prefectures, all boasting their own unique charm. Things to do in Kyushu include exploring ancient forests, natural hot springs, and of course, Mount Aso, the largest active volcano in Japan. In addition to natural attractions, Kyushu is home to an abundance of restaurants that serve up traditional Japanese dishes as well as regional cuisine only available in Kyushu.
AGODA EXTRA: Before embarking on a journey through Kyushu, be sure to purchase a JR Kyushu Railway Pass to travel efficiently and save the most money. Visitors can purchase passes for specific regions or for travel throughout the whole island.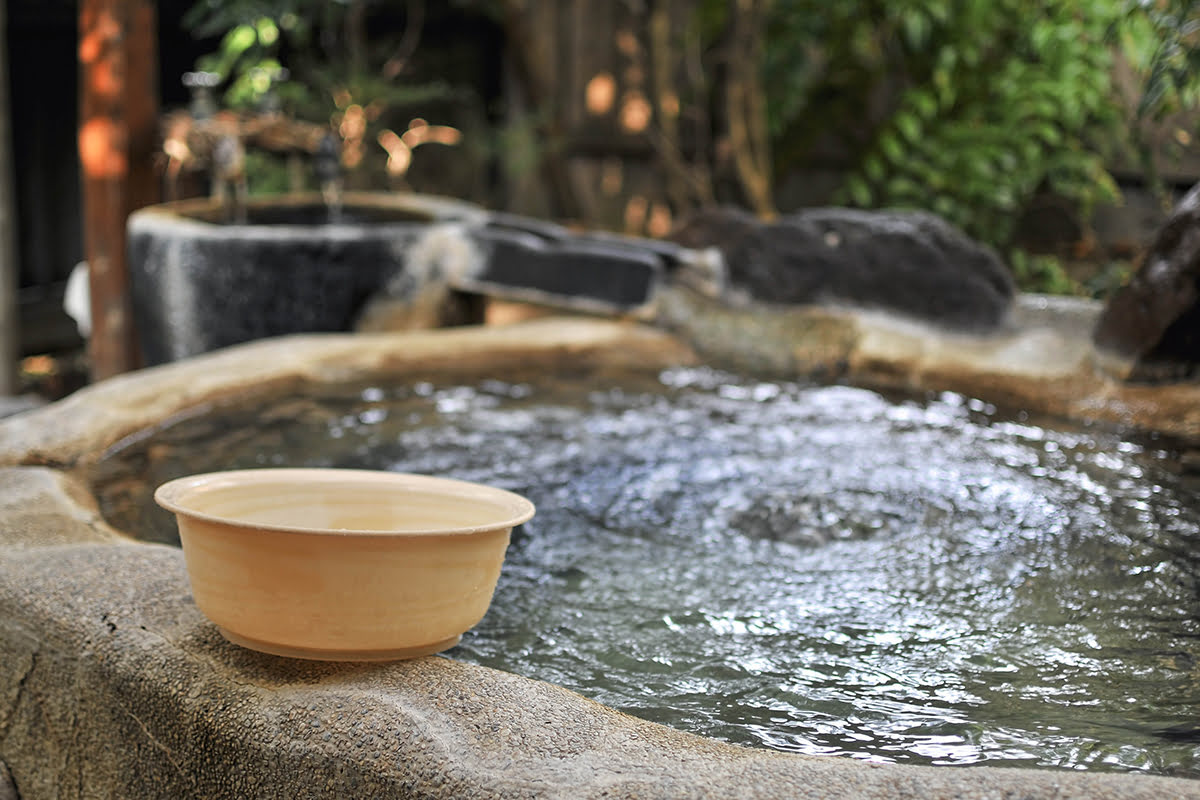 Things to Do in Kyushu | Fukuoka Onsen & Hot Springs
Known for their healing powers and mineral-rich waters, the onsens of Kyushu are coveted by Japanese residents and tourists alike. Kyushu offers hundreds of onsens for travel-weary guests to enjoy, and some of the most popular onsens in Kyushu can be found in Fukuoka.
Minatoonsen Namiha Hot Spring
Minatoonsen Namiha Hot Spring is situated in Fukuoka right near the Port of Hakata. Minatoonsen Namiha Hot Spring is an outdoor public bath that costs about 900 yen to enter. Not only can guests soak in the healing water of the hot spring, but they can enjoy authentic Japanese cuisine at the onsite restaurant. For additional fees, the facility offers a sauna, a lounge area and beauty treatments.
Yaojinoyu Onsen
A healing spa that prides itself on being an "unfussy" hot spring hotel, Yaojinoyu Onsen makes guests as comfortable with hospitality as it does in its onsens. Located in Yaoji Hakata Hotel near Hakata Station, the popular open-air bath facility is open to the public during the day and within walking distance of some of Fukuoka's most popular attractions, like Canal City Hakata.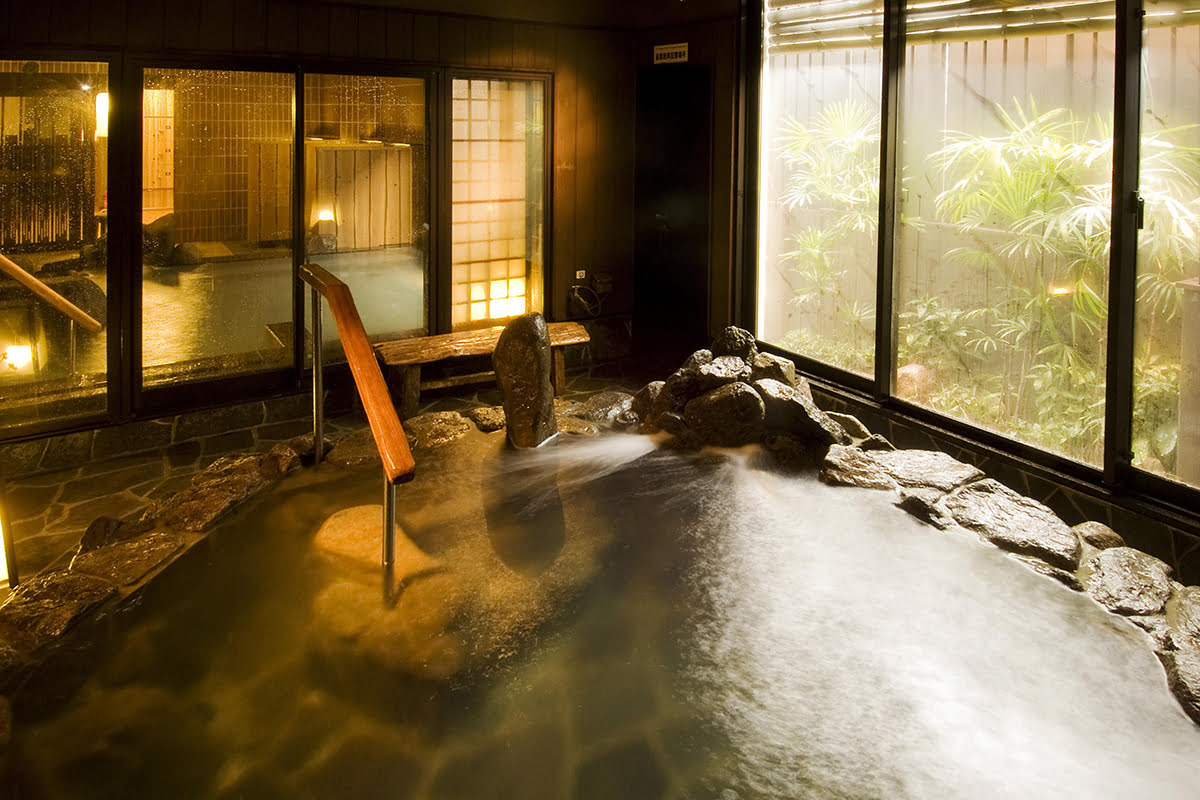 FIND & BOOK A HOTEL IN FUKUOKA TODAY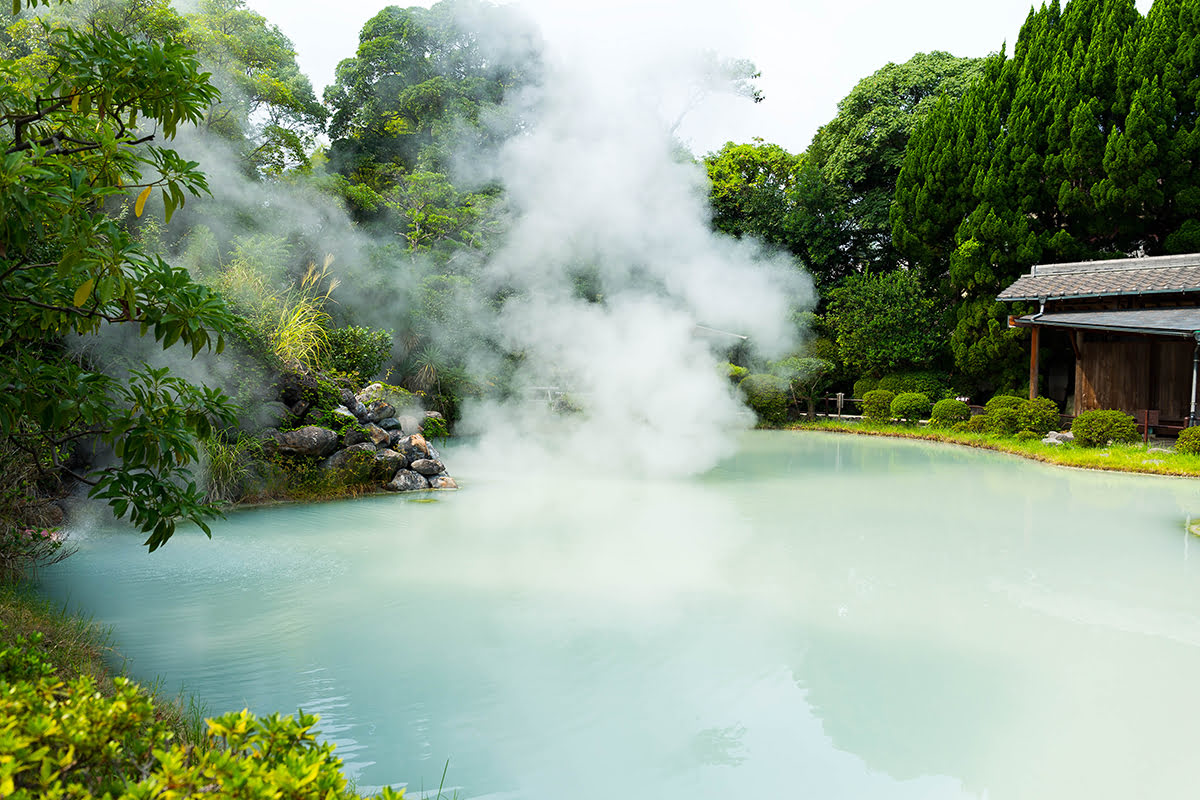 Things to Do in Kyushu | Beppu Onsen & Hot Springs
Considered to be the heart and soul of Oita Prefecture, Beppu is a fun resort community ideal for anyone wanting to learn more about Japanese culture. Beppu is situated along the waterfront and boasts more hot springs and onsens than any other resort in the country. While at Beppu, be sure to wander through the boutique stores, dine at some authentic Japanese restaurants, and tour the Hells of Beppu.
Hyotan Onsen
Complete with sand therapy, authentic Japanese drinks, a steam room, and both an outdoor and indoor hot springs bath, Hyotan Onsen is the only hot springs facility in Japan to have been awarded three stars in the Michelin Travel guide. Hyotan Onsen has been going strong since 1922, and the variety of unique public baths as well as private and family-style onsens are what make this award-winning onsen one of the best things to do in Kyushu.
Hells of Beppu
The Hells of Beppu is a fascinating hot springs park that features seven themed boiling ponds and geysers. While it may be tempting to jump in and feel the effects of the warm water, these baths are just for admiring. The hells, or jigoku, feature Japanese gardens, crocodiles and foot baths, and guests can sample treats, like custards and boiled eggs, that are cooked in the boiling hot waters.
The Hells of Beppu is open from 8 a.m. to 5 p.m. daily. Admission is 400 yen for each hell or 2000 yen to see all seven hells.
FIND & BOOK A HOTEL IN BEPPU TODAY
Things to Do in Kyushu | Nature Experiences
Speckled with idyllic wild flower meadows, majestic volcanic mountain peaks, and breathtaking coastal beaches, Kyushu is rich with natural landscapes that beg to be explored. Visitors looking for things to do in Kyushu can get closer to the wild side of the island or find a soothing respite from the busy city life at these untamed attractions.
Kumamoto Prefecture | Aso Uchinomaki Spa & Hot Spring
A famed natural tourist haunt of Kumamoto Prefecture, Mount Aso stretches over a distance of 16 miles and is the largest active volcano in Japan. Once arriving to Aso-Kuju National Park, visitors can board a shuttle bus and travel to Mt. Aso Nakadake Crater, one of the most scenic and popular spots on the mountain. Besides the crater, Mount Aso contains hundreds of natural hot springs, and visitors are welcome to stop for a bath and enjoy the scenic beauty.
While up on Mount Aso, head over to Aso Uchinomaki Spa & Hot Spring and enjoy some high-altitude pampering. At Aso Uchinomaki Spa & Hot Spring guests can enjoy an outdoor onsen experience while soaking in lithium-infused natural spring water. The hot spring overlooks the mountain and villages below. For 300 yen, visitors get to indulge in a relaxing experience that comes with complimentary towels and toiletries.
Aso-Kuju National Park is another point of interest worth checking out while visiting Mount Aso. It was named a national park in 1934 and encompasses miles of hiking trails and natural landscapes to explore. Aso-Kuju National Park offers evidence of civilizations that dates back more than 30,000 years and provides a fun and relaxing experience the whole family can enjoy.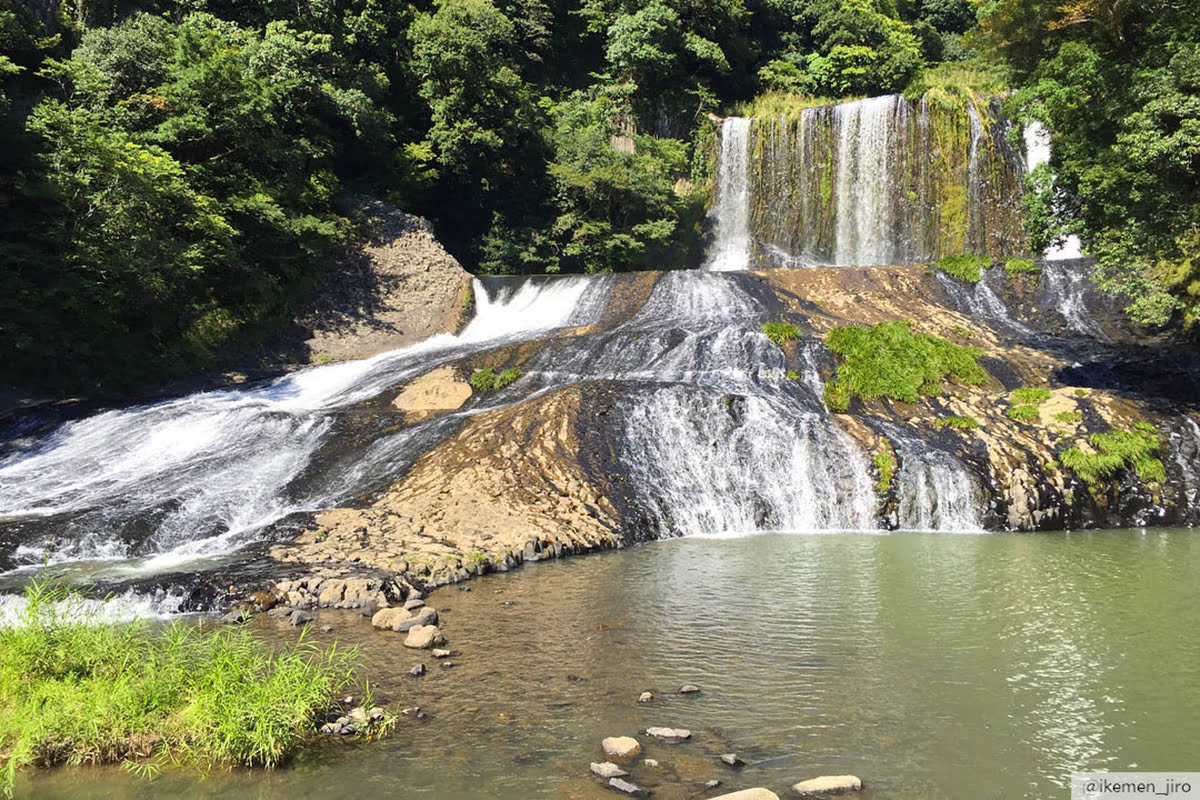 Oita Prefecture | Ryumonno Falls
Planning to make a stop through Oita Prefecture while on the island? Take advantage of the warm climate and sunny weather by exploring Ryumonno Falls. This fun recreational area is considered to be the natural water slide of Japan and features an artistic network of waterfalls that pour clean and refreshing spring water over the hillsides. Guests can go for a swim or just sit back on the warm rocks enjoying the sights and sounds of nature.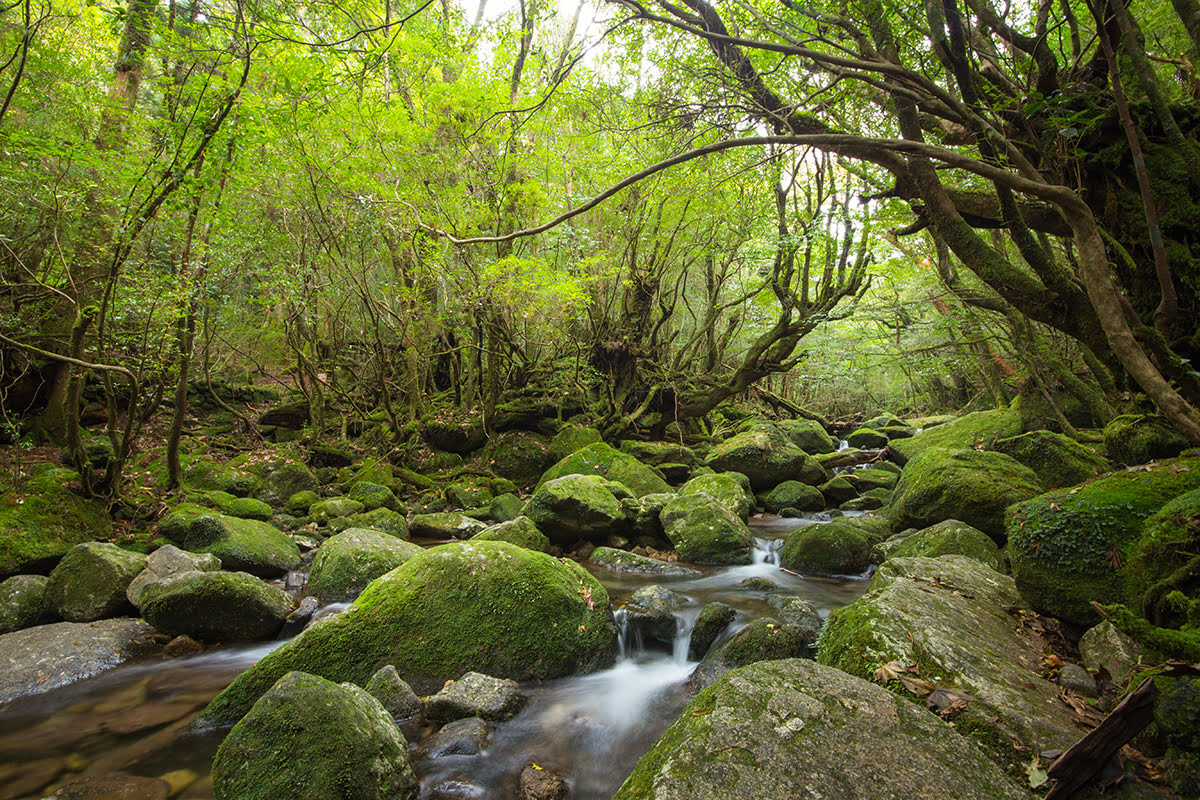 Kagoshima Prefecture | Shiratani Unsuikyo Gorge
A whimsical forest that appears to be straight out of a fairy tale, Shiratani Unsuikyo Gorge is the perfect park for those who love to hike and explore all of the raw and untouched beauty of nature. Shiratani Unsuikyo Gorge can be found in Kagoshima Prefecture and is home to moss-adorned rocky riverbeds and enchanting trees that draw visitors in for a closer look. Get acquainted with nature and experience its quiet sights, sounds, and smells.
Kagoshima Prefecture | Amami Oshima
Boasting tranquil beaches that are worthy of sunbathing and enjoying a quiet picnic, Amami Oshima is a remote sub-island that is part of Shiratani Unsuikyo Gorge in Kagoshima Prefecture. Guests can travel to the island by ferry and venture out into subtropical forests or lounge on the beach in the mild afternoon temperatures.
FIND & BOOK A HOTEL IN KAGOSHIMA PREFECTURE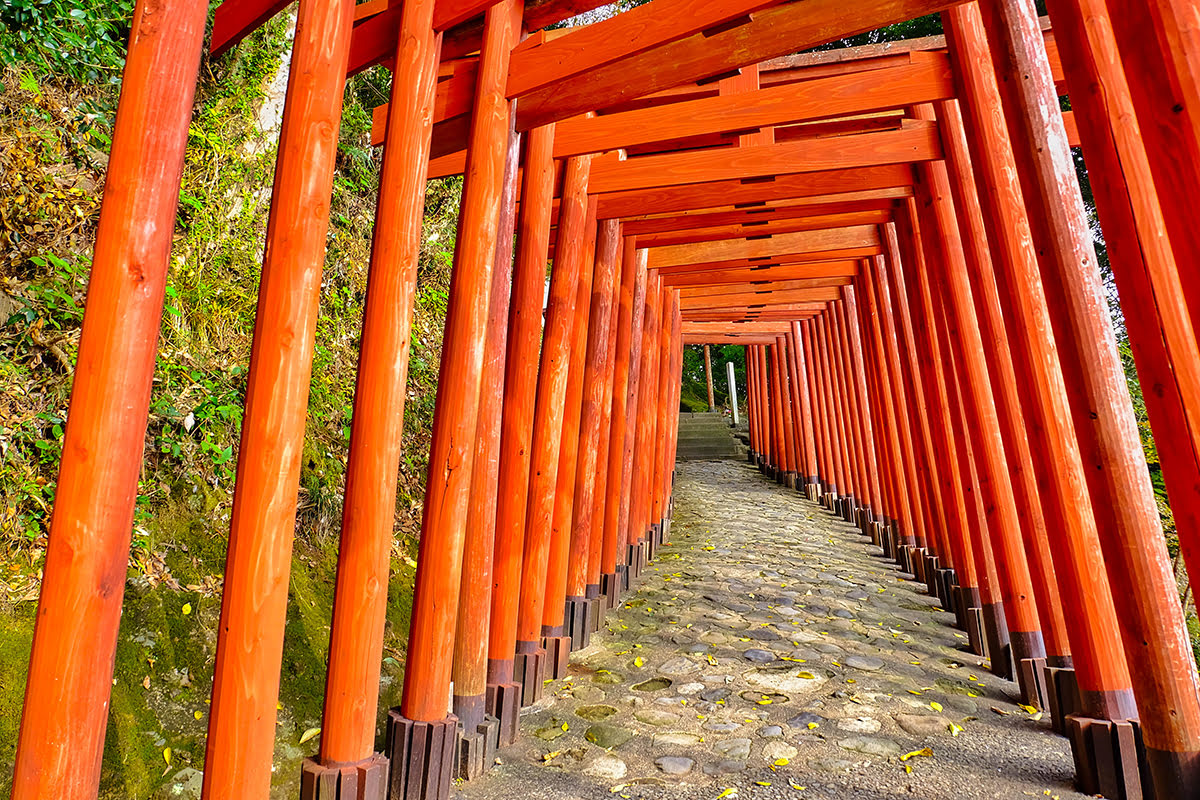 Things to Do in Kyushu | Cultural Experiences
From warm water natural onsens that soothe the soul to ancient Buddhist temples adorned in ornate architecture, Kyushu's prefectures offer an abundance of traditional cultural experiences for those ready to dive in and have some fun learning. Here are a few of the most popular cultural attractions on the island.
Fukuoka Prefecture | Yatai Street
A popular destination in Fukuoka, Yatai Street is the place to go for traditional ramen noodles and authentic Japanese handicrafts. Yatai Street is located along the shoreline of the Naka River and is open late so visitors can experience the amazing scenery day or night.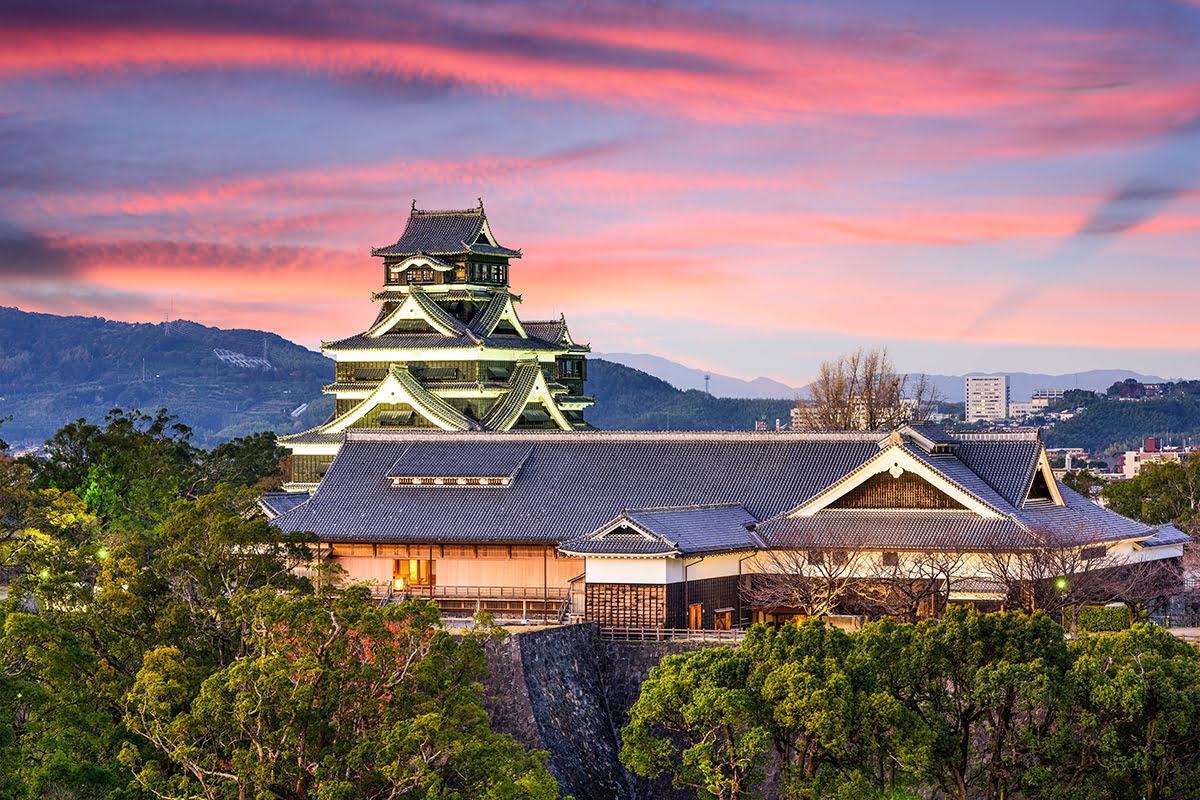 Kumamoto Prefecture | Kumamoto Castle
Nestled among nearly 1,000 cherry blossom trees that fill the air with a sweet aroma during the spring months, Kumamoto Castle is a must-see attraction for anyone traveling to Kyushu. Rebuilt during the 1960s, Kumamoto Castle sits on a hilltop in Ninomaru Park and has a commanding yet welcoming appearance.
Ninomaru Park is open from 8am to 6:30pm from March to November and from 8am to 5:30pm from December to February. Due to earthquake damage, select areas of the castle are closed. Admission is 500 yen for adults and 200 yen for children age 12 and under.
Saga Prefecture | Yutoku Inari Shrine
In dedication to Inari, Yutoku Inari Shrine welcomes guests to walk around and admire the beauty of its architecture, particularly the red torii gates and contoured bridge. The shrine was constructed in 1687 and winds up a hillside where visitors are treated to breathtaking views of the mountains and sea below. Pay homage to nature and explore the stunning beauty of the surrounding Japanese gardens and natural landscapes. Yutoku Inari Shrine is located in Kashima in Saga Prefecture and is one of the most popular religious sites in the region.
Kumamoto Prefecture | Higo Honmyo Temple
Beautiful and breathtaking, Higo Honmyo Temple is one of the most popular tourist destinations in Kumamoto. The temple sits on a hilltop overlooking the city and the snow-capped mountains in the distance. The buildings on the temple grounds are richly adorned in traditional Japanese decor, and the landscaping is crisp and clean, making for a peaceful stroll around the complex. Higo Honmyo Temple is home to the grave site of Kato Kiyomasa who served as an important military general until his death in 1611.
Higo Honmyo Temple is located near Hanazono Cemetery and Honmyoji Park and is open for tours from 9am to 5pm daily.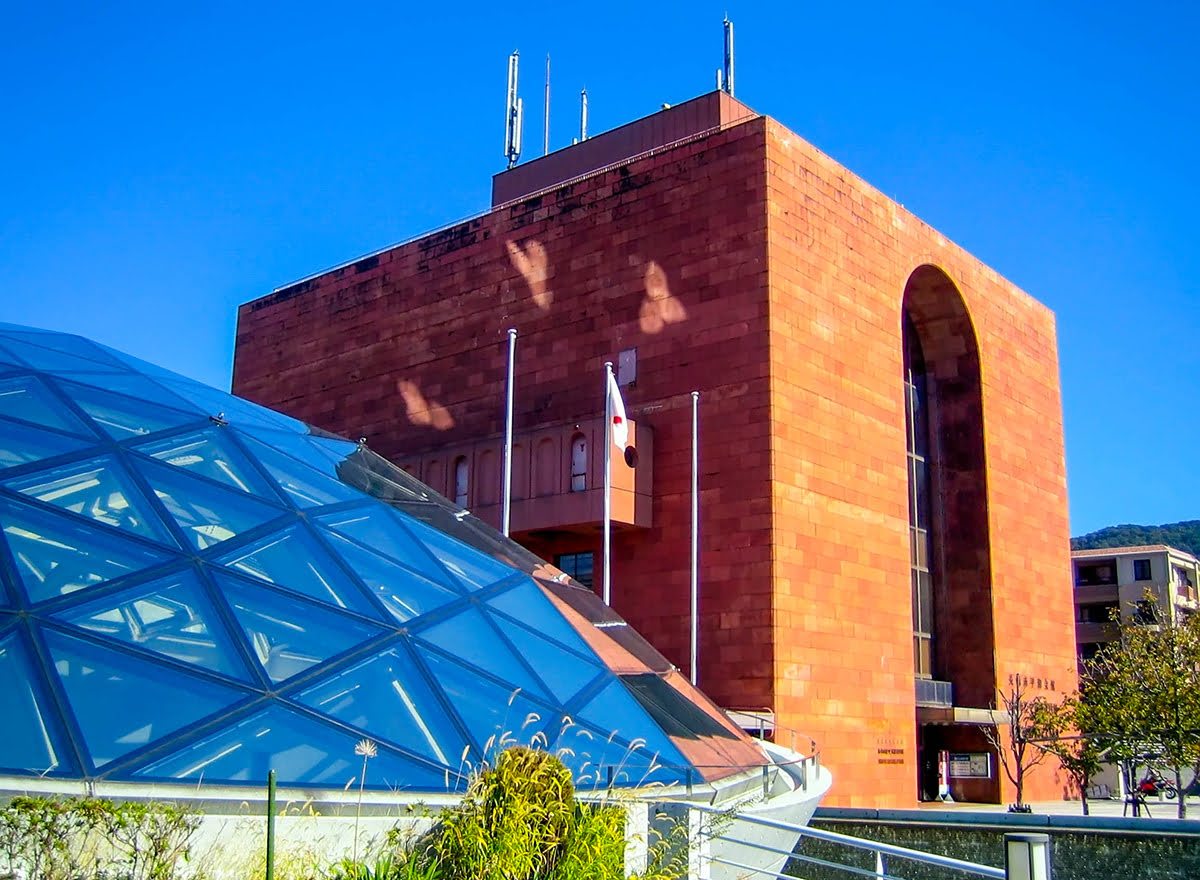 Nagasaki Prefecture | Atomic Bomb Museum
Located in Nagasaki, the Atomic Bomb Museum stands boldly on a hilltop reminding all who see it to keep peace in the heart and soul of everything they do. This museum pays tribute to those who lost their lives or were injured due to the atomic bomb strike in 1945.
The Atomic Bomb Museum is a two-story facility that boasts a peaceful study room, a tea room, permanent exhibits detailing the event in the city, and a special exhibit room.
The Atomic Bomb Museum is located at 7-8 Hiranomachi and is open from 8:30am-5:30pm from September to December, 8:30am to 6:30pm from May to August, and from 8:30am to 8:00pm from August 7 to 9. Admission to the museum is 200 yen.
Shimabara Peninsula
Shimabara Peninsula is an ideal attraction for those who wish to step out into nature and explore the raw countryside of Nagasaki. It is home to, Mount Unzen, an active volcano, and plenty of outdoor onsens. While visiting the peninsula, be sure to check out the Mt. Unzen Disaster Museum, which is home to exhibits that discuss previous eruptions of the volcano. Guests can also observe wildlife on the mountain as well as take an hour-and-a-half trek to the summit where they cab experience picturesque views from up high.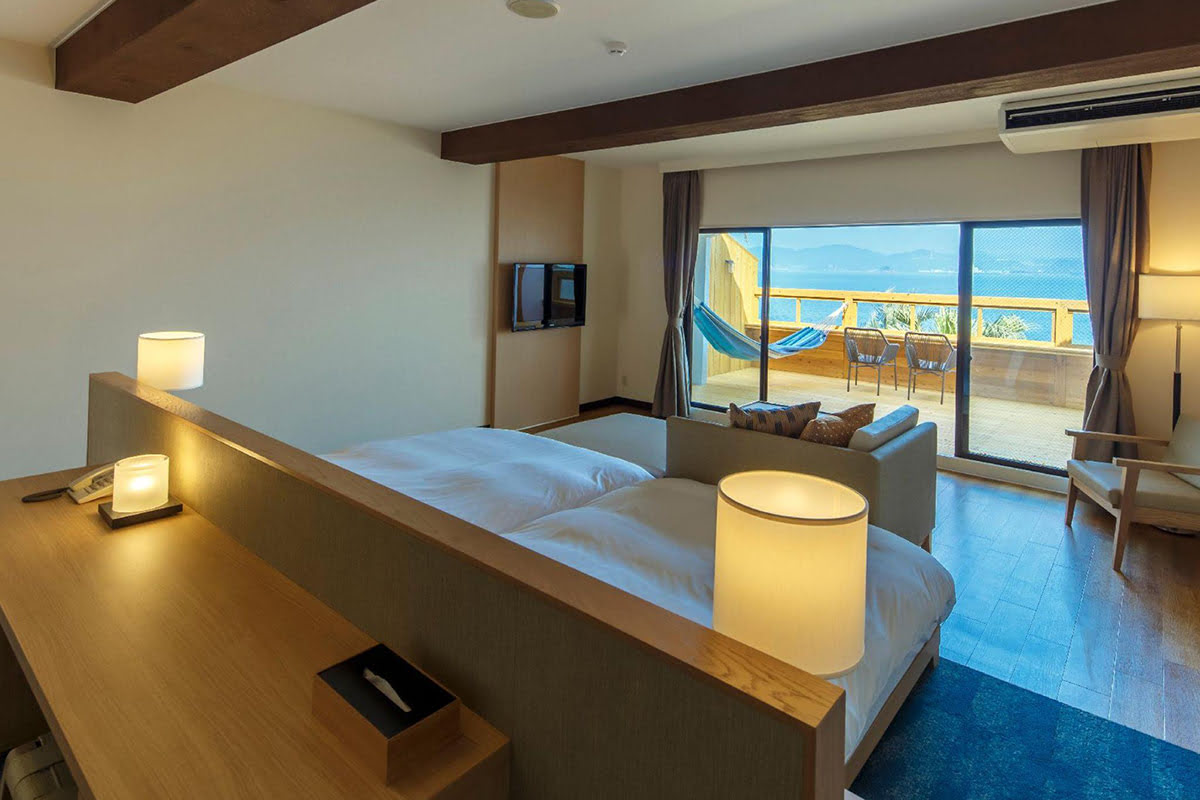 FIND & BOOK A HOTEL IN NAGASAKI TODAY
Things to Do in Kyushu | Restaurants & Gourmet Food
Looking to indulge in gourmet food while visiting Kyushu? The island is known for its succulent seafood dishes, upscale ramen noodles, and an assortment of local and ethnic cuisine that will tantalize even the most finicky palettes.
Fukuoka | Yamanaka Honten
Boasting a warm and welcoming ambiance, Yamanaka Honten is known for its artistic take on sushi and elevated Japanese noodle dishes. This restaurant is located at 2-8-8 Watanabedori in Fukuoka and is open from 11:30am to 10:00pm everyday, except Sunday.
Fukuoka | Ginza Tenichi
A local favorite in Fukuoka, Ginza Tenichi serves up a fine assortment of mouthwatering tempura dishes in a warm and relaxing dining atmosphere. The dining hall is adorned in deep red furnishings, and the food looks like art on a plate.
Be sure to book a reservation early as seats at this fine restaurant fill up fast. Ginza Tenichi is located in AMU Plaza Hakata City at Hakata Station and is open from 11am to 10pm daily.
Oita | Yufuin Sanshoro
Yufuin Sanshoro restaurant is a must-visit cuisine destination for those who appreciate the fine art of food. The interior of the restaurant boasts a natural feel that pairs well with the fresh and local ingredients used to create all of the menu items. Yufuin Sanshoro is just a short distance from Yufuin Station in Yufu.
Yufuin Sanshoro is a traditional kaiseki restaurant where chefs serve multi-course meals and show off their skills with decadent dishes plated to perfection. Absolute attention to the finer details is what puts Yufuin Sanshoro on the map. Guests will find full-course menu items including Bungo beef steak, a specialty of Oita Prefecture, and Jidori (locally-raised, free-range) chicken.