Osaka is a mecca of shopping hubs, with popular shopping streets scattered throughout the northern district of Kita and the southern district of Minami. Find a Prada handbag while taking in breathtaking views at Abeno Harukas, and go underground to discover the best of Osaka shopping at Shinsaibashi-suji Shopping Street.

1. Buy a Japanese kimono & designer handbags in Osaka's fashion district at SHINSAIBASHI
Shinsaibashi is now compared to Tokyo's fashionable Ginza district. Follow Shinsaibashi-suji Shopping Street, which begins at Ebisu Bridge next to the Glico Man billboard, to Daimaru Shinsaibashi, where Osaka's kimono and textile trade took off in the early 18th century. The area's main attraction is Shinsaibashi Shopping Arcade, home to trendy fashion outlets like H&M, Uniqlo, Zara and Tommy Hilfiger. Step outside the shopping mall to find nearly a mile (2 kilometers) of winding alleyways filled with independent retailers, Japanese clothing and a multitude of tea shops, cosmetics stores and restaurants.
Check In to Quintessa Hotel Osaka Shinsaibashi, Step Out to Shinsaibashi-suji Shopping Street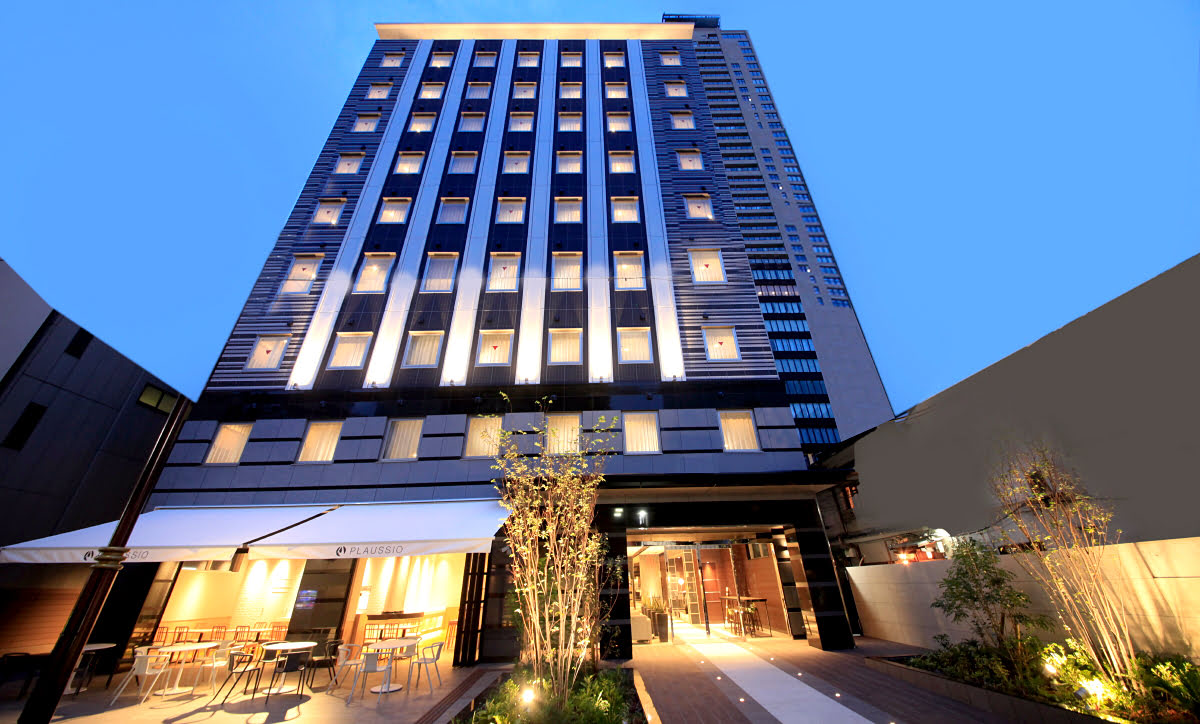 Discover more hostels and capsule hotels near Shinsaibashi Station
2. Shop in the open air of Namba Parks & hunt for electronics at Denden Town in NAMBA (MINAMI)
Namba and Minami are part of the Naniwa Ward and Chuo Ward, which connect the districts of Shinsaibashi and Dotonbori. Younger crowds migrate to Namba Marui for its hip cafés and unique fashion boutiques. Browse in a more laid-back setting in Namba Parks, an extension of Namba City shopping arcade. Built on a former baseball field, Namba Parks offers green space, sports clubs and spas. The Namba and Minami districts are noted for their luxury malls, especially HERBIS PLAZA, but the area also contains Nipponbashi Denden Town, Osaka's main shopping zone for electronics and pop culture merchandise.
Check In to Namba Oriental Hotel, Step Out to Nipponbashi Denden Town
Discover more guest houses and ryokans in Namba
3. Stock up on Glico snacks & cheap souvenirs in DOTONBORI
Dotonbori is more known for its foodie culture than its shopping vibe, but if you're looking for quirky souvenirs, 100-yen shops and snacks to take home, take a walk along Tombori River Walk. Start your journey at the Glico Man billboard. This iconic running man is the official mascot for Glico candy, and Dotonbori is the perfect place to stuff your bags full of uniquely-flavored Glico-brand snacks. Grab gourmet Glico snacks at Bâton d'or in nearby Namba City shopping mall.
Check In to Very Hotel Dotonbori, Step Out to Glico Man billboard in Dotonbori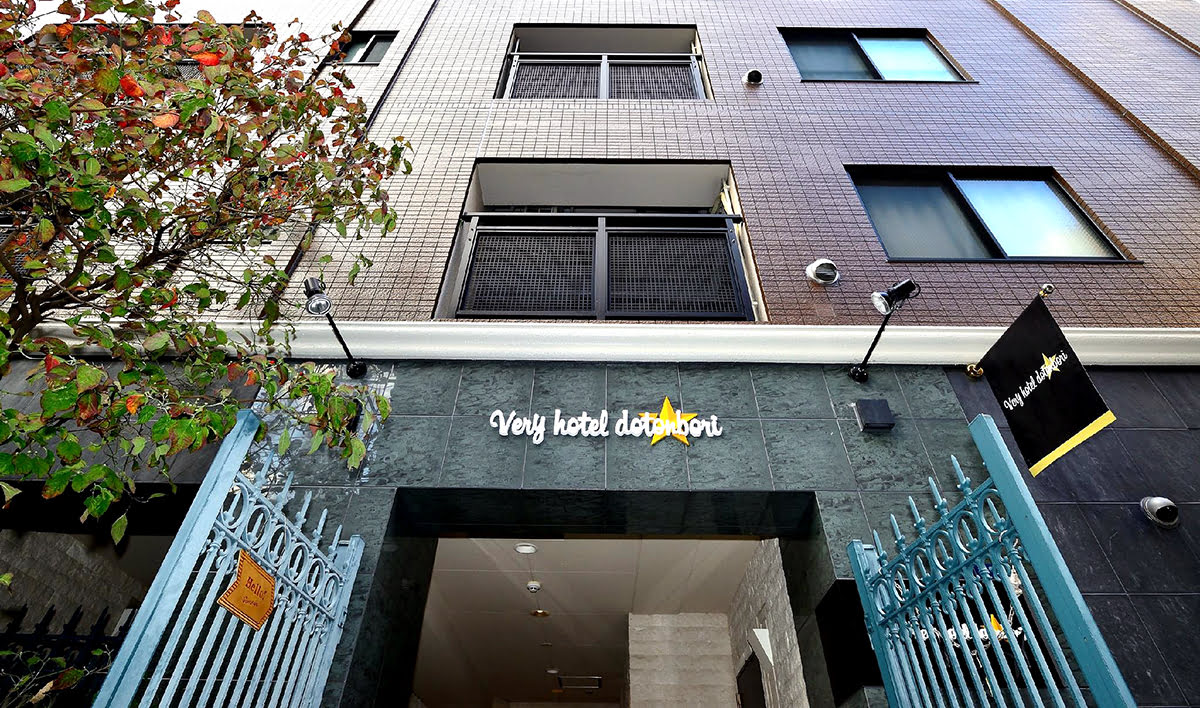 Discover more guest houses and hostels near Osaka Namba Station
4. Sharpen your kitchen skills & add to your knife collection at SENNICHIMAE DOGUYASUJI SHOPPING STREET (SHOTENGAI)
Sennichimae Doguyasuji Shopping Street is the place to go for anything you want in the kitchen. The busy walking street near Namba Parks is known by locals as Kitchenware Street, and it's the best place in Osaka to find razor sharp kitchen knives, heaps of utensils and quality pots and pans. Restaurateurs frequent the area because of its great bargains, and tourists can find tons more take-home items, like paper lanterns, maneki-neko (beckoning cat) lucky charms and Noren (Japanese dividing) curtains.
Check In to Qoo Hostel Osaka, Step Out to Sennichimae Doguyasuji Shopping Street near Namba Parks
Discover more love hotels and hostels in Namba
5. Take a Ferris wheel ride & play with cutting-edge technology in UMEDA
Umeda is Osaka's foremost shopping district in the northern Kita Ward. The area is best loved for HEP Five department store and the HEP Five Ferris Wheel. Find the giant red wheel on top of the shopping complex and enjoy a panoramic view of Osaka. Not far away is Umeda's long-standing Yodobashi Camera Multimedia store and the district's ultramodern shopping center, Grand Front Osaka, which opened in 2013 just outside Osaka Station. View the latest technology at Panasonic Center and interact with cutting-edge displays in the Knowledge Capital building. To experience a few hours of local life, practice your bargaining skills in the underground shopping space of Diamor Osaka and find seasonal sales and discounts at LUCUA Osaka.
Check In to The Ritz-Carlton, Osaka, Step Out to HEP Five Ferris Wheel
Discover more hotels and apartments near Umeda Station
6. Hunt for bargains in the largest covered market in Japan at TENJIMBASHISUJI SHOPPING STREET
Shop like a local along the longest covered market in Japan at Tenjimbashisuji Shopping Street. This stretch of road spans the distance of three subway stations – Tenjinbashisuji 6-chome, Ogimachi and Minami-Morimachi – and contains more than 600 local shops brimming with clothes, medicines, shoes, books, groceries and souvenirs. Locals frequent the area's izakayas, or Japanese street bars, which open just before sunset as the business day ends.
Check In to Imperial Hotel Osaka, Step Out to Tenjimbashisuji Shopping Street
Discover more Agoda homes and hostels in Kita Ward
7. Visit the tallest building & largest department store in Japan at ABENO HARUKAS
An official shopping spree in Osaka isn't official without a stop at Abeno Harukas. This mega shopping plaza is not only the tallest building in Japan, but it also contains the largest department store in Japan, Abeno Harukas Kintetsu. View revolving exhibits on the 16th floor at ABENO HARUKAS Art Museum and capture a breathtaking view at the Harukas 300 observation decks on floors 58 to 60. Find Abeno Harukas at OSAKA-ABENOBASHI Station or next to Tennoji Station.
Check In to Kintetsu Friendly Hostel – Osaka Tennoji Park, Step Out to Abeno Harukas
Discover more apartments and guest houses near Osaka Abenobashi Train Station