Itami Airport (ITM) is Osaka's domestic airport, despite its former (and still commonly used) name Osaka International Airport. The airport is about 6 miles (10 kilometers) from Osaka city center and handles flights to more than 30 destinations in Japan. ITM serves as the primary airport for the Kansai region, accommodating travelers from Osaka, Kyoto and Kobe.

Things to do during a layover at Itami Airport
Itami Sky Park: stretch your legs while enjoying a close-up view of planes landing and taking off. This open park features lots of green space, park benches and even a children's playground, complete with a jungle gym, slide and 3-D maze. Travelers get a bonus photo op in spring when more than 14,000 azaleas bloom on a nearby hillside.

Credit Card Holder Lounger: open from 6:30 a.m. to 10 p.m., this lounge is open to anyone with a credit card. The lounge contains 104 non-smoking seats and 17 smoking seats. Enjoy soft drinks, newspapers and magazines free of charge. Beer and business services are available for additional fees.
— Lounge fees (2018): adults, 1,230 yen; children ages 3 to 18, 610 yen; children 3 years and younger, free
Massage & salon services: offering services for passengers who need to relax but don't want to change clothes, Queen's Way and Queensway Light offer massage and salon services in the north terminal and central block, respectively.

Shopping: visit the central block and south terminal to find an array of duty-free shops, pharmacies, souvenir stores and restaurants.
Things to do near Itami Airport
Cup Noodles Museum Osaka Ikeda: sample one of Japan's most popular snack foods and learn how this packaged treat became a global phenomenon. Take the train from Osaka Airport Station to Ikeda Station. The museum is about a 5-minute walk away.

Hattori Ryokuchi Park: get some fresh air and a history lesson in this spacious park located about 20 minutes from Itami Airport. The urban park's most popular attractions are the Open Air Museum of Old Japanese Farm Houses and the Hattori Greenland Equestrian Center. Free attractions include walking trails, tennis courts and Yamaga Pond.
Best way to get from Itami Airport to Osaka
The Itami Airport Limousine Bus is the most convenient mode of transportation into Osaka. Buy tickets in kiosks outside the airport. The buses take passengers to most major hubs in Osaka, including Umeda Station, Shin-Osaka Station and Namba/OCAT.

Passengers can take the train from Osaka Airport Station to Hotarugaike Station and transfer to the Hangyu Takarazuka Line for Umeda Station.

Taxis also are available for affordable fees at the airport. A taxi is the best option for travelers who have a lot of luggage and need to go directly to a specific location.
Best way to travel from Itami Airport to Kyoto
The Itami Airport Limousine Bus is the most convenient way for passengers to get from Itami Airport to Kyoto. Buses leave every 20 minutes, and the journey takes about one hour.
Check In to a hotel or apartment near Itami Airport
Hotel Comfort – Adult Only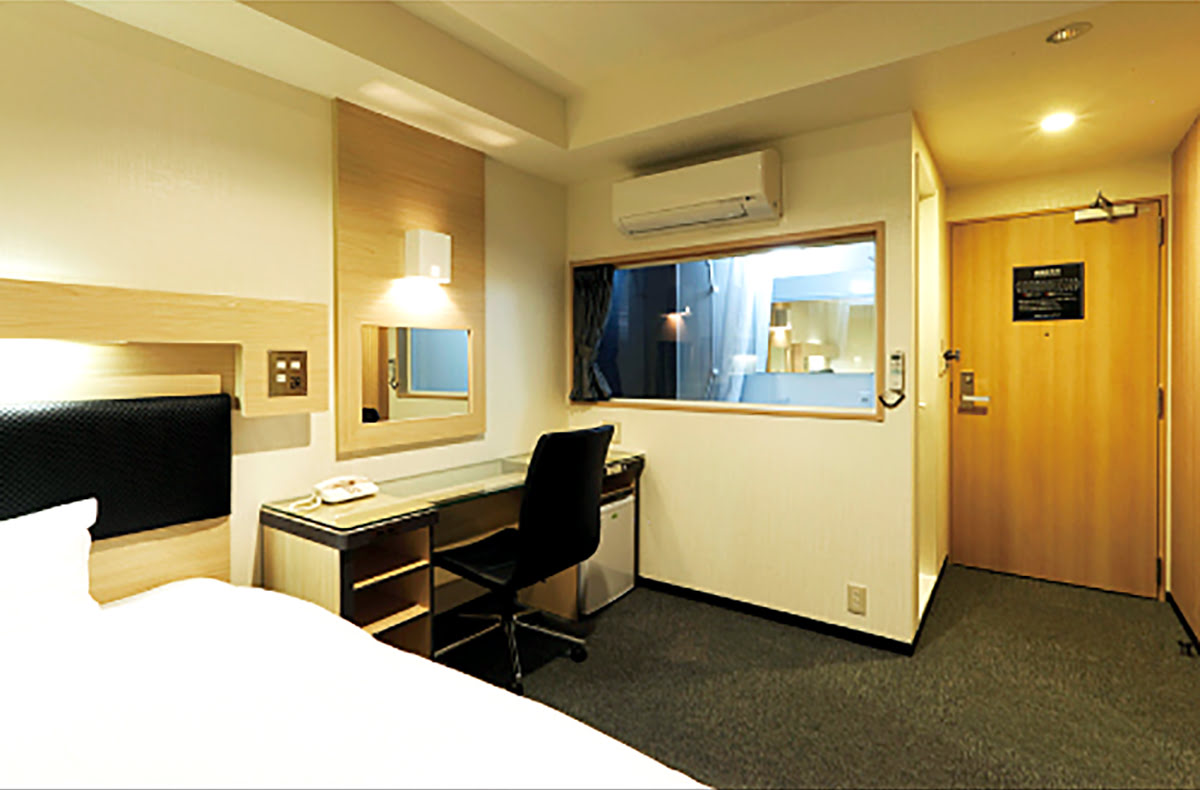 Green Rich Hotel Osaka Airport
Hotel Fine Garden Toyonaka Osaka International Airport – Adult Only
Step Out to Osaka