Seoul is home to a slew of attractions that appeal to people of all ages, and the best family hotels in Seoul make sightseeing together even more incredible. When staying in this fun and inviting city, you can find hotel rooms that are reasonably priced, so you can spend more money on making memories with your family and less on the expenses of traveling. If you plan to take a family trip to Seoul, check out these amazing lodging options.

1. Best Family Hotels in Seoul | Kimchee Sinchon Guesthouse
Located near the heart of the city, Kimchee Sinchon Guesthouse is a colorful and vibrant hotel that was recently renovated to provide an even more comfortable stay for your family. At Kimchee Sinchon Guesthouse, you can book a single room for your family, or immerse yourself in the culture by sharing a dorm with other travelers. Dorm rooms are separated into male and female spaces so that you can relax without any awkwardness. Each room features simple decor that is modern and clean, showcasing the colorful style of Korea.
You will find Kimchee Sinchon Guesthouse at 8-3 Sinchon-ro 3ga-gil, Sinchon-dong, Seodaemun-gu, just 15 minutes from the train station, and within walking distance from many of the downtown shops and eateries. Rooms at Kimchee Sinchon Guesthouse start for as little as $52 per night. While staying at Kimchee Sinchon Guesthouse, take advantage of amenities such as air conditioning, a family game room, complimentary breakfast, free Wi-Fi in the rooms and common areas, and a relaxation lounge.
2. Best Family Hotels in Seoul | Gangnam Family Hotel
Cascading up into the sky and boasting excellent views of the city from just about every room, Gangnam Family Hotel is rated one of the best family-friendly hotels in all of Seoul. For as little as $69 per night, during off peak travel times, you can reserve a room that is spacious, features contemporary decor, and provides your family a relaxing retreat after a long day of exploring the city. Gangnam Family Hotel is located in the heart of the city at 143 Bongeunsa-ro, Nonhyeon 1(il)-dong, Gangnam-gu, and is close to the airport and all of the attractions of the city.
While staying at Gangnam Family Hotel, take advantage of world-class accommodations that include an in-house fine dining Korean restaurant, free Wi-Fi in all rooms, a business center, onsite bar, an event center, and a concierge service. The interior of each room is adorned in light colored linens and wooden decor, and you can choose from several different bed set ups.
3. Best Family Hotels in Seoul | The Shilla Seoul
A warm and relaxing urban oasis that is rated as one of the best family hotels in all of Seoul, The Shilla Seoul offers the very best in fine luxury accommodations, while still being a family-friendly hotel. At The Shilla Seoul, your family will be given the royal treatment from the moment you step through the front doors. The lobby features a large sitting area, complete with a fireplace, and friendly staff who will welcome you like a member of the family. The Shilla Seoul is located at 249 Dongho-ro, Jangchung-dong, Jung-gu, just minutes from the theaters, family attractions, shopping centers, and restaurants.
The Shilla Seoul features spacious rooms with fluffy white linens, polished wood decor, and picturesque windows that provide excellent views of the city below. Rooms at The Shilla Seoul start at $200 per night. When staying at this hotel, your family can enjoy being treated like millionaires for a price you can afford.
The Shilla Seoul offers an in-house fine dining restaurant, a prestigious bar and lounge, a gourmet bakery, a relaxing day spa, an outdoor pool, a sculpture garden that can be appreciated by adults and kids alike, a fitness room, a business center, and a large event space that can be rented out for celebrations.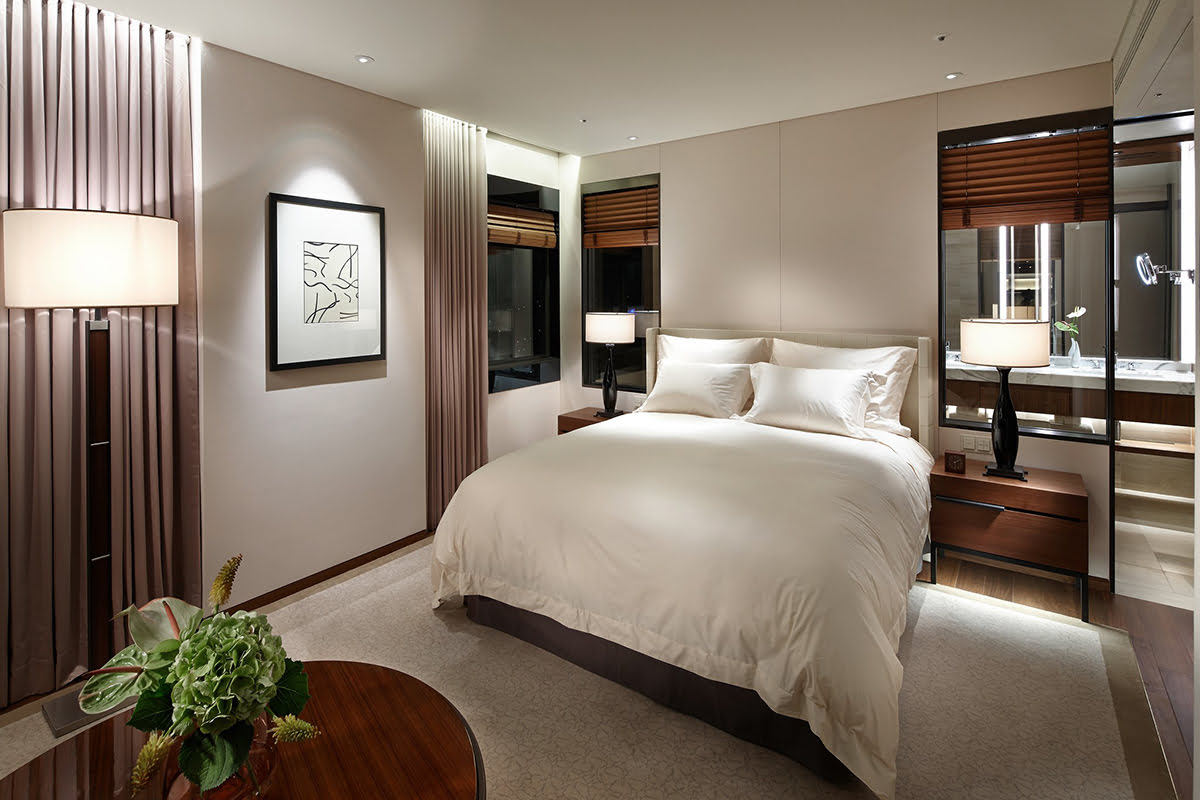 4. Best Family Hotels in Seoul | Stanford Hotel Seoul
Experience a dream vacation of a lifetime when you book a luxury family room at Stanford Hotel Seoul in downtown Seoul. This stunning hotel features hundreds of rooms in many different configurations so your family can enjoy the most comfortable stay possible. At Stanford Hotel Seoul, your family will get to enjoy some of the best accommodations that the city has to offer, and it is located just minutes from the airport, and within walking distance to the major attractions, art galleries, theaters, parks, and restaurants of the city.
Rooms at Stanford Hotel Seoul can be reserved for as little as $65 per night during the non-peak travel season. The hotel is located at 15 World cup buk-ro 58-gil, Sangam-dong, Mapo-gu, and offers a grand entrance when you walk through the front doors. The lobby is decked out in gallery quality art and sculptures and features a modern, yet luxurious feel. While you are staying at Stanford Hotel Seoul, take a dip in the heated indoor pool and get your morning off to the right start at the in-house coffee shop. Each room comes complete with free Wi-Fi, large TVs with an excellent selection of channels to choose from, and oversized furnishings that are appropriate for family members of all ages.
5. Best Family Hotels in Seoul | Hotel Gracery Seoul
Boasting clean and modern Korean architecture and design, Hotel Gracery Seoul is for families that have a discerning taste for luxury and relaxation, but do not want to spend a lot of money while traveling. Hotel Gracery Seoul features award-winning service, and has a staff that pays attention to all of the finer details in order to insure your stay is perfect. This stunning high-rise hotel is located in the heart of the city and has 335 rooms to choose from. Whether you are looking for a standard room or an executive suite, your family will enjoy the relaxing ambiance of this premier downtown hotel.
You will find Hotel Gracery Seoul at 12 Sejong-daero 12-gil, Namdaemunno 4(sa)-ga, Jung-gu, just a short distance from the subway station. Each room is decked out in modern Korean decor that promotes rest and relaxation after a busy day out on the town. There are several different bed set ups to choose from, and each room comes with a remarkable view of the city below. Rooms at this hotel can be reserved for as low as $75 per night, and you will receive the celebrity treatment while you are there. Hotel Gracery Seoul has a currency exchange center, a large public lounge, onsite dining options, air conditioning and Wi-Fi in all rooms, and a business center for meetings and special events.
6. Best Family Hotels in Seoul | Hotel Skypark Central
Whether you are really a princess, or just want to pretend for a while, Hotel Skypark Central provides guests young and old with the royal treatment. At this hotel, you can choose between standard hotel rooms and princess themed estate rooms. Hotel Skypark Central is the perfect lodging experience for those who are looking for a fun-filled family vacation where you can step out of the real world for a while in search of a restful sanctuary.
You will find Hotel Skypark Central next to the Myeong-Dong shopping center at 16 Myeongdong 9-gil, Myeongdong 1(il)-ga, Jung-gu. This hotel has over 10 floors of restful rooms that promote peace and tranquility to all those who stay. Rooms can be reserved for as little as $89 per night and there are several different floor plans available based on your family size.
Each room is equipped with a state of the art TV set up as well as free Wi-Fi. The hotel is within walking distance of subway line 1 and has an onsite restaurant, as well as several options within the neighborhood. Enjoy the evening up on the rooftop patio or relax in the ambient guest lounge.
When Should I Travel to Seoul?
Family vacations to Seoul are best done during the spring and early summer months in order to insure you have the most comfortable stay. During this time of year, the temperatures hover around 65°F and 80°F. When traveling to Seoul during this time of year, you will also get to avoid a majority of the tourist traffic and won't have to wait around in lengthy lines at the most popular attractions. During the off-season, hotel rooms and attraction tickets are cheaper than they are during the summer months. Try to book your travel to Seoul during the middle of the week so you can take advantage of deeper travel discounts.
When you travel to Seoul during the spring months, you will also get to experience the majestic beauty of the cherry blossom trees coming to life. During the spring, these trees go into full bloom and fill the streets with a sweet fragrant aroma and a beautiful frosting of light pink color.
Packing for Your Trip to Seoul
Seoul is in a tropical climate zone and stays warm throughout most months of the year. During the fall and spring seasons, you can expect to see a little rain, so be sure to pack necessary gear so that you do not get wet while you are out wandering around. Light shirts, shorts, and a windbreaker style jacket are appropriate for all age groups and will insure that you stay comfortable no matter what the weather conditions are like. If you are traveling with small children, be sure to pack plenty of snacks in the event they have not yet adopted a worldly palette. Seoul offers cuisine from all over the world, but you have to hunt down the food you are looking for in this large metropolis.
Staying Safe in Seoul
Seoul is considered to be a safe city to travel to, but tourists should be aware of their surroundings when venturing out into unknown parts of the world. Tourists are sometimes targeted by pick-pocketers and con-artists looking to make some quick money. Try not to travel with valuable items and do not wear flashy and expensive jewelry in public. If you head off to the bar for an evening cocktail, make sure to keep an eye on your drinks at all times to avoid someone slipping something into them. It is also advisable that tourists not venture out of the tourism areas of the city.