Seoul's seamless mix of heritage and modern flair makes it one of the world's most thrilling travel destinations. It's a city where sleek contemporary creations like N Seoul Tower can coexist with traditional markets like Namdaemun Market and Insadong in a way that makes perfect sense. This synergy allows travelers to take a trip through history, and there are a few key Seoul attractions that bring past and present to vibrant life. With that in mind, here are the top 8 Seoul attractions to enjoy the full breadth of this remarkable destination.

1. Bukchon Hanok Village
Bukchon Hanok Village provides travelers with a unique glimpse on what life in this part of the world may have been like hundreds of years ago. About 900 traditional Korean homes, or hanoks, line the narrow streets of the attraction, whose roots trace to the Joseon Dynasty some 600 years ago. Bukchon Hanok Village wedged between the majestic Gyeongbokgung-Palace and Changdeokgung-Palace, which enhances the attraction's rustic charm.
While Bukchon Hanok Village is historic, it's not archaic. Several hanoks are now home to art galleries, coffee and tea houses, art galleries, and museums like the Seoul Museum of History. Village neighborhoods like Insadong also offer traditional marketplace experiences. The Bukchon Hanok Village neighborhood can be covered within a couple of hours. It's a hilly landscape, so be sure to wear comfortable shoes on the day you visit. The attraction is free to visit, but some venues do charge admission fees. A few shops rent traditional Korean costumes to wear if you want to fully embrace the neighborhood's spirit.
2. Changdeokgung
Changdeokgung-Palace is Seoul's second-oldest royal palace – Gyeongbokgung-Palace has it beat by about 20 years. It's the best preserved of Seoul's five royal palaces, and is also designated as a UNESCO World Cultural Heritage site. The palace grounds consist of a public touring area, a residential building designed for the royal family, and a large lush garden known as Huwon Secret Garden. Mount Bugaksan's dramatic presence behind Changdeokgung-Palace makes this attraction the most breathtaking spots in the city.
Most of the Changdeokgung-Palace is free to visit. The palace's stunning Injeongmun Gate saw several royal ceremonies in its heyday and is a must-see. Be sure to also seek out Geumcheongyo Bridge, the oldest bridge still standing in Seoul. There is a fee to access the palace's Huwon Secret Garden. It's worth the price of admission. Set behind Changdeokgung-Palace, the garden's 78 acres features a serene lily pond, a two-story pavilion, and a massive 300-year-old tree. You can get near Changdeokgung-Palace by taking the train and disembarking at the Anguk Subway Station, but be prepared to walk a few blocks before you get to the palace grounds. Admission to this attraction isn't expensive, but you may want to consider buying an Integrated Ticket of Palaces if you're planning on visiting more than one palace.
3. Myeongdong
Myeongdong provides you with a thrilling snapshot of modern-day Seoul's hustle and bustle. The sprawling district is a prime location for shopping, but it's also Seoul's main hub for contemporary commerce and culture. Add a wealth of street food carts and entertainment venues into the mix, and it's easy to see why an estimated 2 million people make their way through Myeongdong every day.
Venues like Lotte Department Store and Shinsegae Department Store help make Myeongdong one of the world's priciest shopping district. Bargain-hunters can find great deals by exploring the smaller shops located in the attraction's numerous alleyways. Myeongdong can be accessed by train via the Myeongdong Subway Station. The best time to visit Myeongdong is in the evening, when the streets are lit with neon and the street food carts are in full force. These carts offer inexpensive, tasty treats and are a great alternative to sit-down dining in the attraction. Several stores in Myeongdong sell large bags, and it's essential to buy a couple of them if you plan on going on a shopping spree. Most business stay open until 10:00 PM, but some of the smaller boutiques may stay open until midnight if they're busy. The attraction's busiest time occurs between late April and early May, when Japanese and Chinese tourists arrive to celebrate "golden week." Need a break from the shopping? Stop by the Gothic Myeongdong Catholic Cathedral, one of the most beautiful Catholic churches in the country.
Explore more hotels and resorts near Myeongdong
4. N Seoul Tower
Commonly known as Namsan Tower, the near-800-foot tall N Seoul Tower is one of modern-day Seoul's most impressive landmarks. Built in 1969 in the heart of Namsan Park, this TV tower opened to the public in 1980 and has become a key gathering space and cultural hub ever since. The near-800-foot tall N Seoul Tower's observation deck provides a breathtaking panoramic view of Seoul. There are also several sights worth checking out within the tower. The Teddy Bear Museum uses cuddly toy bears to depict the city's rich history, and Locks of Love is a massive collection of locks meant to symbolize endless love between the two people leaving the locks behind. There's also a museum here devoted to Hello Kitty next to the observation deck.
There isn't a direct subway line to N Seoul Tower, so be prepared to catch a bus after you disembark from your train. You can also grab a ride on the Namsan Cable Car, a funicular that transports you to the attraction's base. The observation deck is open from 10:00 AM to 11:00 PM every day except Saturdays, when it's open until midnight. You can also stroll the grounds of Namsan Park and take in some rather nice views if you don't want to pay admission to enter the observation deck. You'll also want to arrive hungry – N Seoul Tower offers an eclectic list of dining options, including:
N.Grill – High-end French restaurant located in N Seoul Tower's highest point. Hancock – Korean buffet venue beset with vintage décor. The Place – Casual Western restaurant featuring Italian fare. Cheiljemyunso – Traditional Korean venue specializing in noodles. N Burger – Casual American-style burger venue. N Terrace – Club-like lounge featuring cocktails, snacks, and panoramic views of Seoul's night sky.
Explore more hotels and resorts near N Seoul Tower
5. Gyeongbokgung
Few Korean points of interest are more iconic than Gyeongbokgung-Palace. Nestled between Mount Bugaksan and Mount Namsan, this majestic venue's roots trace to 1395. While it's not as intact as Changdeokgung-Palace, there's still plenty of remarkable sites standing to make Gyeongbokgung-Palace an essential visit. Gyeongbokgung-Palace's royal structures like Geunjeongjeon and Gwanghwamun will naturally command your attention, but the grounds are also home to the beautiful Amisan Garden, National Palace Museum of Korea and The National Folk Museum of Korea.
Because there is so much to do at Gyeongbokgung-Palace, you should plan to spend a half-day exploring its grounds. Plan to do something else on Tuesdays – Gyeongbokgung-Palace is closed on that day. The palace holds three English language guided tours throughout the day, and there is a changing of the guard ceremony held in front of Gwanghwamun at the top of the hour between 11:00 AM and 3:00 PM. The grounds open at 9:00 AM and close at either 5:00 PM or 6:30 PM depending on the season. Buying an Integrated Ticket of Palaces will give you access to Gyeongbokgung-Palace and other royal structures within Seoul such as Changdeokgung-Palace. Don't worry about shelling out extra cash to visit Amisan Gardens, National Palace Museum of Korea, or The National Folk Museum of Korea – admission is included with your Gyeongbokgung-Palace ticket.
6. Namdaemun Market
Namdaemun Market offers a gigantic slice of classic Seoul shopping. First opened in 1964, this sprawling, 16-acre traditional market is the largest shopping venue of its kind in the country. You're not going to find high-end luxury stores like you will in Myeongdong, but you will see more than 10,000 vendors selling an eclectic range of goods and products at inexpensive products. From jewelry and home furnishings to electronics and outdoor equipment, practically anything that can be sold is up for sale at Namdaemun Market day and night.
You'll find Namdaemun Market wedged between Seoul City Hall and Shinsegae Department Store. Visiting the maze-like Namdaemun Market can be a little overwhelming if you're not prepared. The area is jam-packed with bargain-hunters, so be prepared to experience tight crowds and heavy foot-traffic. Fortunately, it's easy to access; catching a train and disembarking at Hoehyeon Subway Station places you in the heart of the action. Come here during the day if you're serious about shopping. If you'd prefer to experience the full energy of the attraction, plan on arriving at night. Arrive hungry whenever you do show up – several street food vendors set up shop near Hoehyeon Subway Station and serve up classic Korean fare like noodles and dumplings. Namdaemun Market is open 24 hours a day, but a lot of the vendors take Sunday off.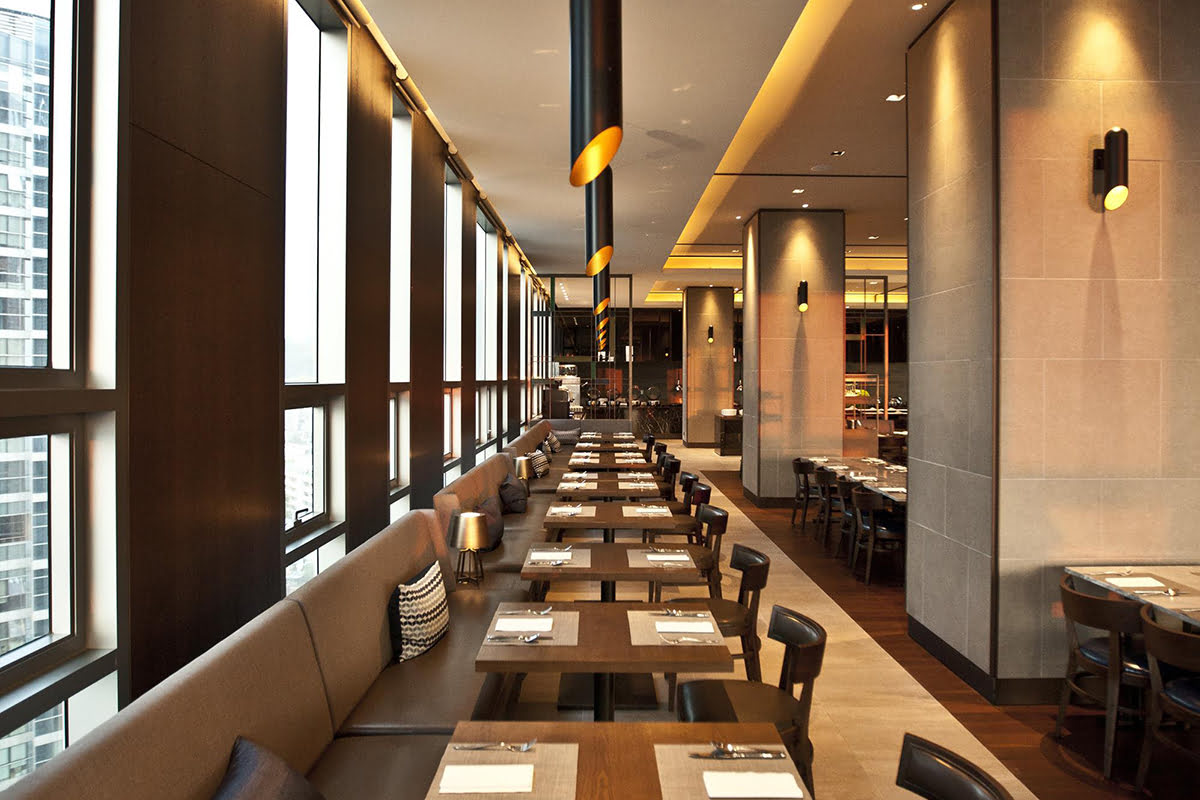 Explore more hotels and resorts near Namdaemun Market
7. National Museum of Korea
Want to experience a little culture in a contemporary setting during your Seoul vacation? Look no further than the National Museum of Korea. Opened in 2005 in the heart of Yongsan Family Park, this sleek Seoul attraction tells the story of Korea's long, vibrant history through roughly 15,000 pieces, spread over three floors. In addition to their permanent collection, the National Museum of Korea hosts rotating themed exhibitions curated from around the world. There's also a children's museum onsite for the little ones.
Admission to the National Museum of Korea's permanent collection is free, although there is a charge to enter the rotating exhibits. The attraction's children's museum is free to enter as well, but you still need a ticket to enter due to limited space. Once you have a ticket, you and your kids will have one hour and twenty minutes to enjoy the artifacts. Even with this time restriction, you may want to plan on spending a good chunk of your day here. National Museum of Korea checks in at roughly 3.1 million square feet, making it the sixth largest museum in the world. If you feel you need extra time going through the space, drop by on a Wednesday or Saturday – National Museum of Korea doesn't close until 9:00 PM on either day. Getting to the museum's relatively easy; entrance to Yongsan Family Park where the museum is located is a short walk from the Ichon Subway Station
8. Insadong
Insadong is Seoul's traditional art district and an essential stop for anyone that's into local cultural scenes. The neighborhood's narrow alleyways burst with galleries, cafes, arts and crafts stores, and tea houses, giving the area a Korean-kissed bohemian vibe. Most of what you'll find in Insadong's 100 or so galleries are traditional Korean paintings, sculptures, and pottery.
The best time to visit Insadong is on the weekends, when the streets are blocked off and only foot traffic is allowed. It's common to see street performers during this time, and their presence adds an extra dose of energy to the area. Like Myeongdong and Namdaemun Market, Insadong has a vibrant street food scene, so come hungry. Be on the lookout for vendors selling a brown sugar and cinnamon treat known as hotteok. You shouldn't have too much difficulty finding them, as there's usually a long line of people waiting to buy the sweet nosh. Finding the traditional tea houses scattered around Insadong take a little time to find, but they're worth the effort.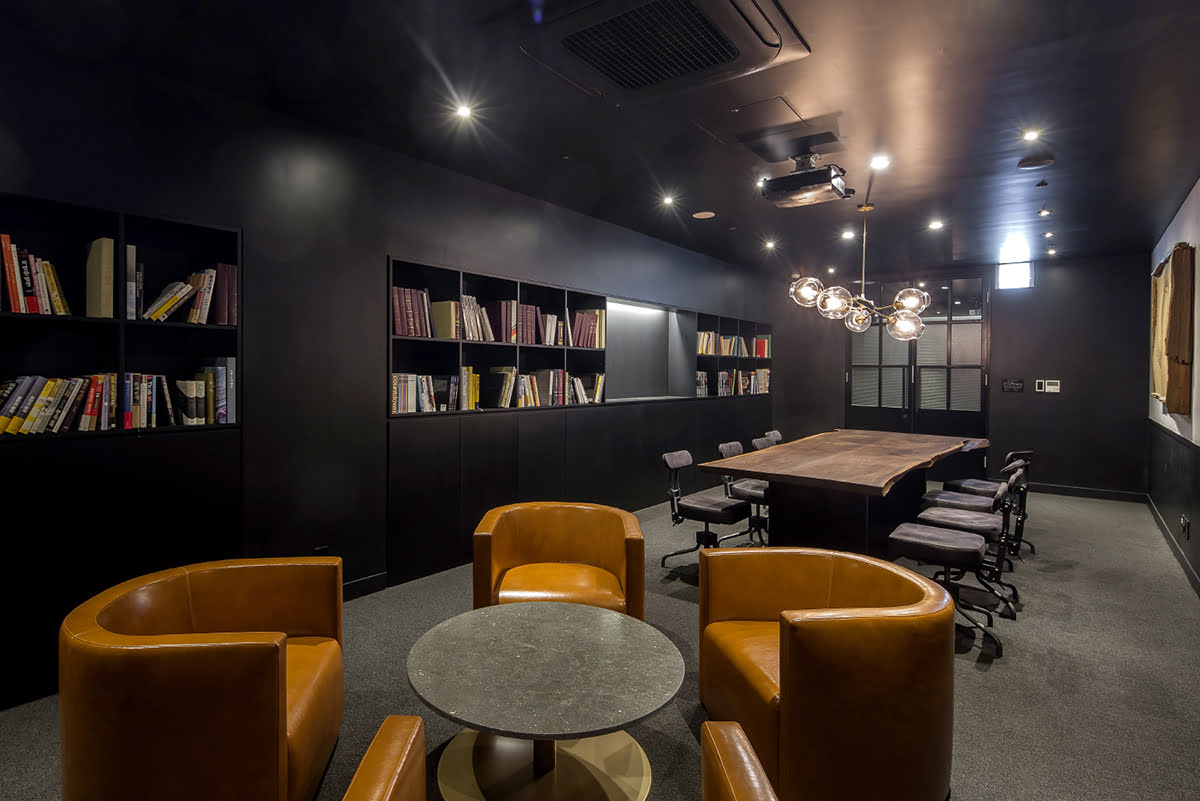 Explore more hotels and resorts near Insadong