Seoul nightlife features everything from local dance clubs and restaurants to markets and karaoke joints. Clubs in Seoul are known for exciting atmospheres and friendly hospitality, and Seoul has some of the best nightlife in South Korea. Belt out karaoke tunes over crab chips in Sinchon, or dance all night at a disco club in Gangnam.

Introduction to Seoul Nightlife
In many cities, a hot nightlife scene is reserved for the weekend. In Seoul, however, the party continues during the week. Seoul features a vibrant nightlife scene that is filled with open hours that stretch the whole night long. Many of Seoul's clubs, bars, and pubs feature thematic nights like Lady's Night. Some bars offer live music performances while others are known for their hot DJs. The best nightclubs in Seoul typically have a convenient location near a subway or bus station. Visitors can also rely on taxis for transportation to the city's various clubs and lounges. Many people also enjoy visiting a popular nightlife district so they can bar hop in one area.
When perusing Seoul's nightlife scene, it's important to note that many of the city's popular bars and clubs are open to any visitors, including foreigners from all over the world. However, some bars are open only to Koreans. These venues are invariably well marked so there should be no difficulty in spotting them. Also, South Korea has strict laws forbidding drug use. It's important for visitors to follow the country's laws to avoid problems with police. By following the clubs' and bars' rules and dress codes (if they have a dress code), you can avoid any problems and ensure that you have a great time enjoying the Seoul nightlife scene.
Step out to Seoul nightlife in Gangnum
Makgeolli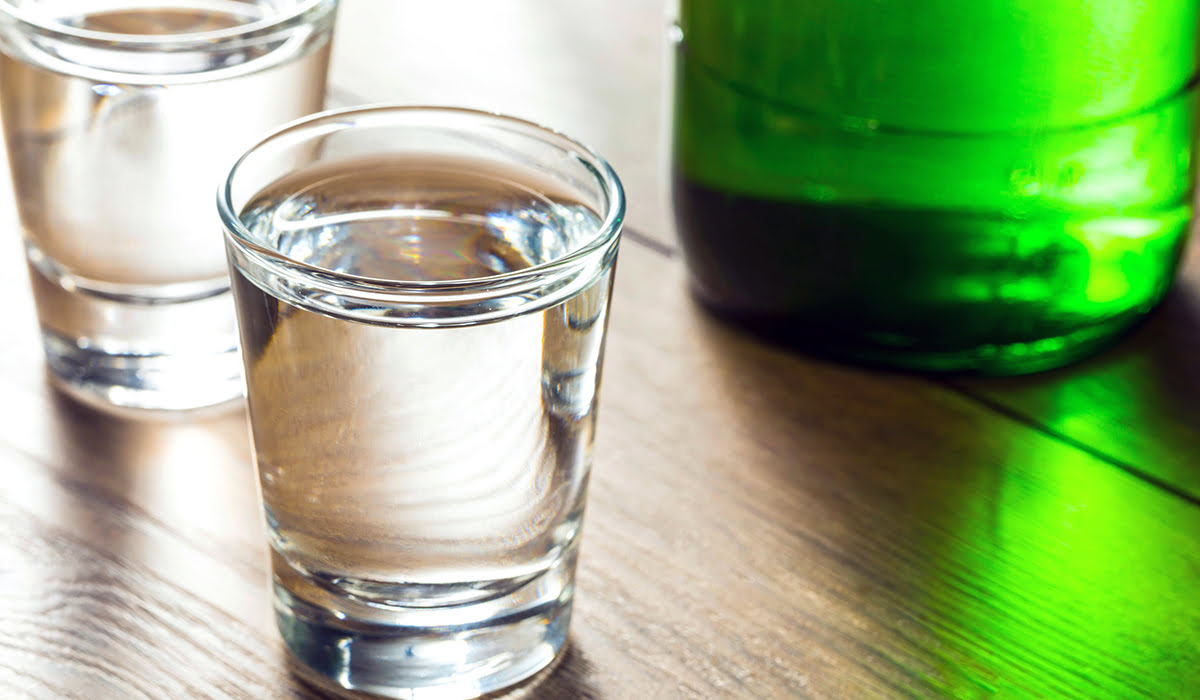 Soju
Seoul Nightlife | Best Korean Drinks to Try in Seoul
Drinking is a popular pastime in South Korea. One of the most popular drinks to enjoy while visiting a bar or pub in Seoul is makgeolli. This drink is made from fermented rice grains, boiled water, and yeast. Tangy and sweet, makgeolli tastes similar to champagne. If you want to drink like a local, enjoy a glass. Another popular drink that locals in Seoul favor is soju, a liquor that tastes similar to vodka.
Seoul Nightlife | Start the Night at a Korean BBQ Restaurant
The Seoul nightlife scene typically begins at a Korean BBQ restaurant, better known as a gogi jib. Barbecue eateries are found throughout Seoul. Locals frequent these restaurants before a night of clubbing because they provide a great place to socialize while enjoying a meal that goes well with drinking. Pork belly is one of the main dishes you'll find at a Korean gogi jib ('meat house'). These restaurants typically feature tables that surround a grill. Guests choose the items they want to grill, including slices of pork or beef. Vegetable dishes and drinks round out the meal. If you're searching for an authentic way to begin a night on the town in Seoul, look for a gogi jib in a popular nightlife district like Gangnam or Myeongdong.
Best Korean Barbecue Restaurants in Seoul
Daedo Sikdang
Manimal Smokehouse
Saemaeul Sikdang Nonhyeon
Kyungbokkung Sadang
Yangmiok
Maple Tree House Gangnum Station
Gombawi
Podo Sikdang Apgujeong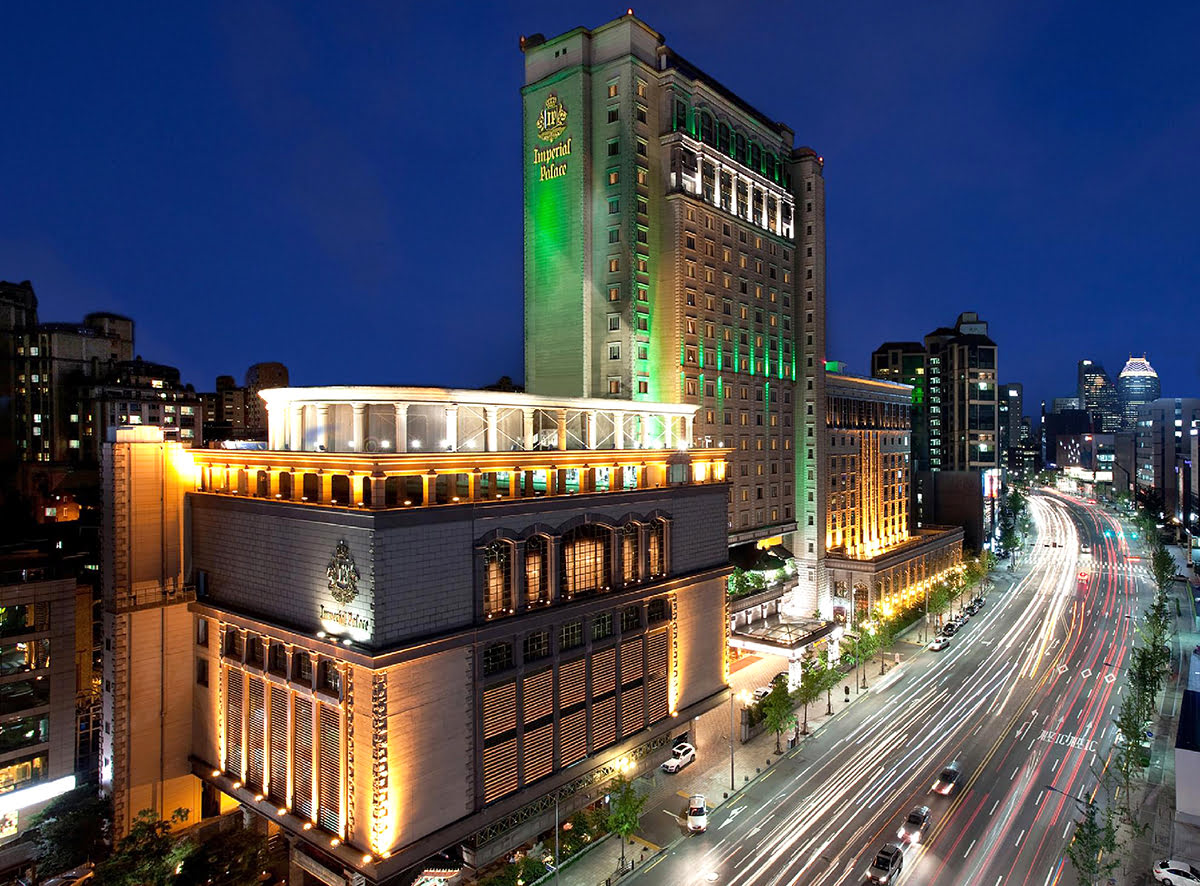 Best Nightlife Districts in Seoul
Great bars can be found in any of Seoul's neighborhoods, but some areas like Gangnam and Hongdae are more popular for nightlife than others. Seoul's most popular neighborhoods feature terrific nightlife venues like swanky tapas bars, sports pubs, dance clubs, lounges, and more. If you're looking for a university district, head over to Itaewon. If you're looking for neighborhoods with open hours and all-night party bars and clubs, head over to Hongdae or Gangnam. These districts are home to multiple stops for public transportation so they're easy to reach and also home to lots of great Seoul restaurants and street food vendors.
Seoul Nightlife | Best Clubs in Seoul for Dancing
Some of the best dance clubs in South Korea can be found in Seoul. Visitors in search of hot nightlife in Korea will find both well-known and underground dance clubs in Seoul. Some are popular concert venues that feature live music acts from in and outside South Korea. Some are celebrated for their techno music and DJs. Seoul clubs like Octagon and Monkey Museum draw huge crowds. Octagon has been ranked as the best club in Asia. Monkey Museum features an upscale interior and an amazing hip-hop music scene. Looking to get all dressed up for a classy night on the town? Visit Arena in Gangnam or Boombar in Yongsan with its VIP areas and velvet furnishings. These venues are great clubs for dancing, listening to music, and drinking.
Popular Dance Clubs in Seoul
Octagon
Monkey Museum
Boombar
Club M2
Arena
Cakeshop
DStar
Club Avenue
Soap
Club Answer
NB2
Club Syndrome
Seoul Nightlife | Best Seoul Bars and Lounges
Seoul features a wide array of bars where you can pop in for a drink before heading to another bar or where you can hang out for the better part of your evening. Many of Seoul's bars have a unique character. Some specialize in artisan-crafted cocktails. Others serve tapas. From creative underground bars to swanky wine bars, you'll find a spectrum of unique offerings. Many of Seoul's most popular bars and lounges among foreign clientele serve both food and drink and feature special events like live music.
Best Bars and Lounges
Robin's Square
Speakeasy Mortar
Le Chamber
The Griffin Bar
The Timber House
Eulji Brewing
Mix & Malt
OK Pong Pong
Clasico
Cobbler
Glam Lounge
Alice Cheongdam
Bulldog Pub
Bar 81
Tipsy Rabbits
Step out to Seoul nightlife near Namdaemun Market
Seoul Nightlife | Best Karaoke Bars (Noraebang) in Seoul
Karaoke bars play a major role in Seoul's nightlife scene. Many of the city's best karaoke bars feature private singing rooms. These venues typically feature plenty of space for groups of people looking to enjoy a private party. They also offer food and drink. Seoul nightlife is simply not complete without spending part of your evening singing karaoke. Typically, groups rent private noraebang (song rooms) by the hour.
Popular Karaoke Bars in Seoul
Pacific Room Club and Karaoke
Luxury Norebang
Prince Edward Su Noraebang
Mega Fun
Bar Bliss
Step out to Seoul nightlife near I Park Mall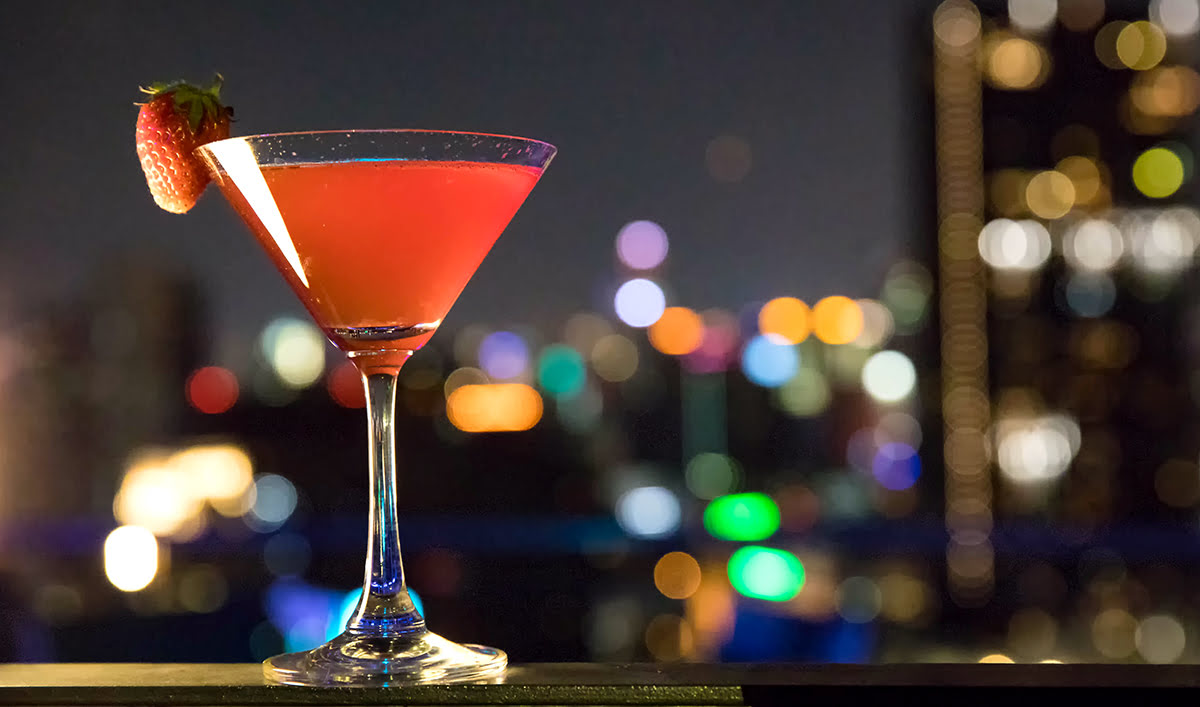 Seoul Nightlife | Rooftop Bars in Seoul
If you want to enjoy a delicious Korean cocktail in a scenic spot of the city, head to one of Seoul's popular rooftop bars. These are great places to hang out with a friend or bring a date. While many rooftop bars in Seoul feature upscale ambience, there are some like Gaja Changgo Rooftop that are super-casual and friendly; the décor may be rustic, but the cheap beer flows all night and the views of the night sky promise to enhance your evening. For a more posh experience, visit The Griffin Bar located at Hotel JW Marriott in Dongdaemun Square. It's known for its craft cocktails and dazzling city views.
Popular Rooftop Bars in Seoul
Playground Rooftop Bar and Café
Southside Parlor
T-Bar
Harvest Namsan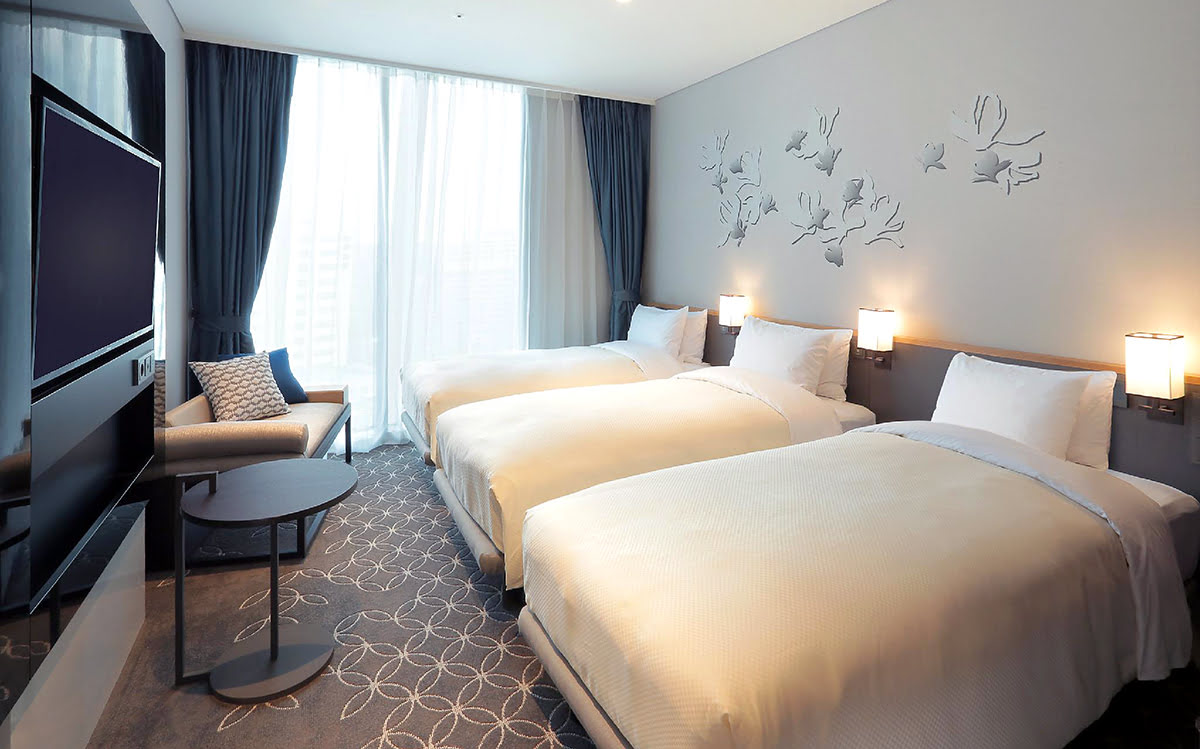 Seoul Nightlife | Sports Pubs & Bars
Like in other major cities around the world, locals enjoy a great sports match. The capital of South Korea hosts many sporting events and also features venues where sports fans can hang out to watch a big game. Many of Seoul's sports pubs regularly feature soccer and baseball matches or Olympic competitions. As with many sports bars in the West, Seoul's popular venues feature big screens that televise major sporting events that take place locally and internationally.
Popular Sports Bars and Pubs in Seoul
Beer Garden at the Renaissance Hotel
Beer Factory in Gangnum
Big Rock
Sam Ryan's Sports Bar and Grill
Sin Bin Sports Pub
J.J. Mahoney's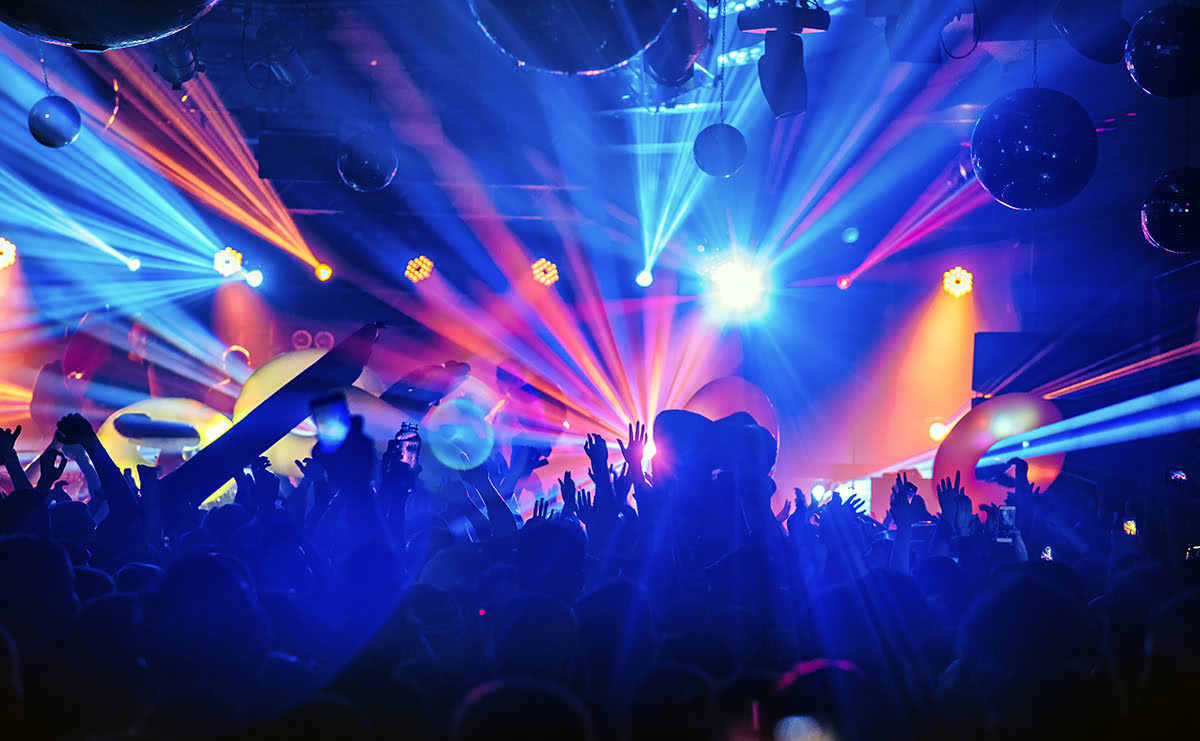 Seoul Nightlife | University District Bars
Bars in Seoul's university district feature lots of cheap beer and drinks. The most popular college bars in Seoul are located near major universities and are frequented by area students. Travelers in search of bars with youthful ambiance will find a terrific party scene in Seoul's university areas. Many of the most popular college bars and taprooms are located in alleyways and are off the beaten track. Scouting them out is part of the fun of Seoul nightlife!
Seoul's Popular University Bars
Gupoom
The Bar
Kodachaya
Top Fusion Pocha
Bar Da
Step out to Seoul nightlife near Seoul Forest
Seoul Nightlife | Convenience Stores
Many of Seoul's convenience stores feature patio areas where people can lounge with a drink. These stores sell beer and other types of liquor. They make the city nightlife scene a little more exciting because they sell cheap drinks to accompany cheap but delicious street foods. If you need to get some fresh air and snacks, simply grab a grilled skewer of shrimp or two and sit outside a convenient store with a cold Korean beer before heading on your way.
Seoul Convenience Stores
7-Eleven
Watsons
With Me
Mini Stop
Seoul Nightlife | Tips for Polite Drinking in Seoul, South Korea
When visiting Seoul's clubs and bars, it can be helpful to know some tips associated with drinking etiquette in South Korea. For instance, if you accept a drink from someone, it's polite to take the drink with two hands instead of one. If you don't want a drink, consider that it's impolite not to accept the first drink offered to you in South Korea.
Step out to Seoul nightlife near Gwangjang Market