Known for its vibrant nightlife and international flair, Itaewon is Seoul's most diverse and foreigner-friendly district. It is located in Yongsan-gu, north of the Han River and south of Myoeng-dong. Because of its close proximity to the Yongsan Garrison US Military Base to the west, Itaewon has become a hotspot for international tourists, with cuisine and culture from all corners of the globe. Stop by the Leeum, Samsung Museum of Art and the Itaewon Mosque to take in some culture before heading down to the Itaewon Antique Furniture Street for a unique shopping experience. As an added bonus, this district is home to some of the best international restaurants, bars, and clubs in Seoul!
Key Landmarks and Attractions in Itaewon
Namsan Tower
Namsan Tower is located outside of Itaewon, but you can get a stunning view of the tower just by taking a short walk from the subway station. Head toward the mountain from Itaewon Station you'll find yourself in a dense forested area that will make you forget you're in the heart of the city! Follow the hiking trail near Hangangjin Station and head up the wooden stairs leading to the Grand Hyatt for an amazing view overlooking Namsan Tower, Itaewon-dong, Hannam-dong, Gangnam, and the Hangang River. From there you can visit Namsan Park, which has many trails leading all the way to the tower.
Location: 105 Namsangongwon-gil, Yongsan 2(i)ga-dong, Yongsan-gu

Hours: 10:00 AM to 11:00 PM daily, except Saturdays when it is open until midnight.

Entrance Fee: 10 000 won for adults, 8000 won for children and the elderly.
Leeum, Samsung Museum of Art
This stunning private art museum, owned and managed by the Samsung Foundation of Culture, features two distinct sections designed by different architects. On one side, you'll find traditional Korean pottery, jewelry, paintings, and calligraphy. The other side is filled with contemporary art from a wide variety of artists, both international and Korean. It's a great place to spend a few hours taking photos!
Location: 60-16 Itaewon-ro 55-gil, Hannam-dong, Yongsan-gu

Hours: 10:30 AM to 6:30 PM Tuesday through Sunday (closed Mondays)

Entrance Fee: 10000 won
Itaewon Antique Furniture Street
Itaewon is packed to the brim with unique antiques shops, thanks to its interesting history as a favorite stomping ground of American troops after World War II. Because so many US troops were stationed at nearby Yongsan Garrison, it became very common for the troops to sell all of their furniture and belongings on this street before returning to America. Today, you can find all kinds of Asian and European antiques tucked inside the small shops that line this street.
Location: Itaewon-dong, Yongsan-gu
The Itaewon Mosque (Seoul Central Masjid)
Constructed in the late 1970s, Seoul Central Masjid is the first and largest mosque in South Korea. Known for its impressive minarets and distinctly Islamic design and architecture, the Itaewon Mosque adds a unique character to the district's skyline. It sits on top of a hill overlooking Itaewon, surrounded by winding streets filled with Halal-certified restaurants and bakeries, middle eastern supermarkets, and unique coffee and book shops.
Location: 39 Usadan-ro 10-gil, Hannam-dong, Yongsan-gu
Itaewon Global Village Festival
Every autumn, the Itaewon Global Village Festival takes place in the Itaewon Special Tourist Zone. It is an incredible event celebrating Korean and international cultures that you simply won't want to miss! It usually takes place during the second week of October, but you should double-check the dates before you book your flights. Highlights include a parade with over 800 participants, cultural fashion show, a huge variety of performers and street artists, free concerts, food vendors, and more!
Location: Itaewon-ro, Yongsan-gu
Check in to Bonum 1957 Hanok and Boutique, Step out to Itaewon Special Tourist Zone
Activities and Things to Do in Itaewon
Itaewon is the perfect home base for your first visit to Seoul, because it's centrally located with a major subway station that can take you just about anywhere in Seoul within 30 minutes. But you don't have to travel far to have some great unique experiences in the South Korean capital!
Make your own perfume at G.N. perfume studio. Located at 33 Hoenamu-ro 13ga-gil, Yongsan-gu, this perfume studio has over 150 bases and 20 scents to choose from so you can create your perfect perfume from scratch. You can even choose your favorite bottle and add a custom label!

Relax at Itaewon Land, a giant traditional Korean spa (Jjimjilbang). This spa is located at 34, Usadan-ro 14-gil, Yongsan-gu. Here you can enjoy the salt, flat stone, and red clay rooms, as well as a traditional sauna, sleeping rooms, and jjimjilbang food. The water in the baths is considered to be some of the best in Korea, taken from nearly 500m below ground!

Take a pottery class at Cheolsu's Pottery Workshop. Located right next to Itaewon Mosque, this workshop offers a 2-hour long pottery class where you can learn to make your own diffuser from scratch.

For a more traditional Korean experience, catch the subway to Namsangol Hanok Village. The village is a 5-minute walk from Chungmuro Station (Line 3 & 4, Exit 4) and boasts a wide variety of traditional Korean houses and craftwork, plus games like tuho (arrow throwing) and yutnori (traditional board game).
Check in to Grand Hyatt Seoul, Step out to Namsan Tower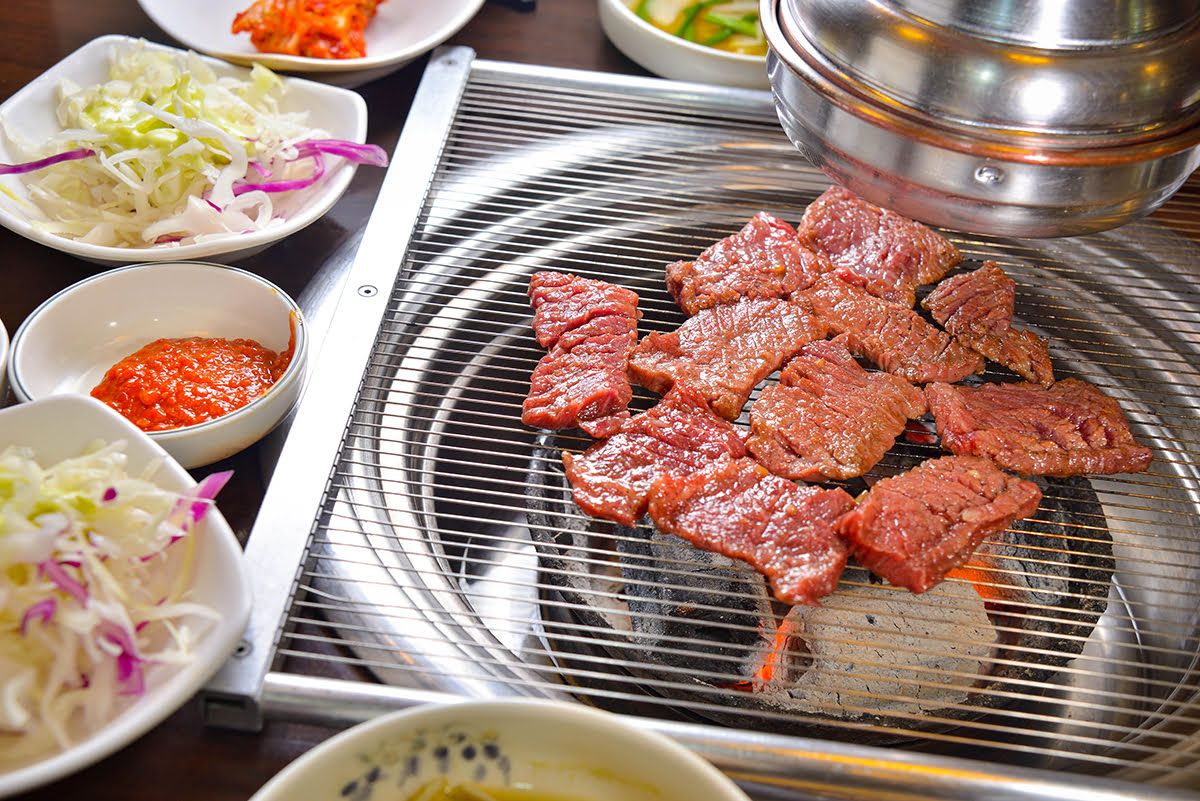 Best Places to Eat in Itaewon
If you're looking for a taste of home while visiting Seoul, Itaewon is the place to be. Dozens of restaurants catering to foreigners line the street behind Hamilton Hotel, with authentic cuisine from countries like Australia, Germany, Mexico, India, Greece, France, Pakistan, and more! No matter what you're craving, you're sure to find it in this foreigner-friendly district. Here are a few of our top picks for places to eat in Itaewon:
Indulge yourself at Passion 5, a bakery and cafe that is known to be one of the best in all of Seoul. Located just a couple of minutes from Hangangjin Station (Line 6, Exit 3) on the ground floor of a black building with a 2D red bird statue in front, this bakery offers freshly baked breads and some of the most delicious pastries and desserts you can find.

Taste vegan food that even meat-lovers will enjoy at Plant. Located at Itaewon-ro 16gil 20, Yongsan-gu, Plant is a vegan restaurant serving hearty meals like bean and lentil chili with homemade vegan cornbread followed by indulgent desserts like red velvet cake and banana muffins. You won't leave hungry!

Enjoy a hearty meal of smoked American-style meats at Manimal Smokehouse. Located at 47, Noksapyeong-daero 40-gil, Yongsan-gu, Manimal is a very popular restaurant offering a wide variety of cured and smoked meats with sides like mac and cheese, baked potatoes, and cornbread.

Try some of the most popular Thai food in Korea at Buddha's Belly. It's located at the bottom of the hill on Itaewon's main street, and never disappoints with its authentic Thai flavors and budget-friendly prices.

For more authentic Korean cuisine, have some Korean barbecue at Maple Tree House. Located on the street right behind Hamilton Hotel, Maple Tree House is just as popular with locals as it is with tourists!
Check in to Imperial Palace Boutique Hotel, Step out to Leeum, Samsung Museum of Art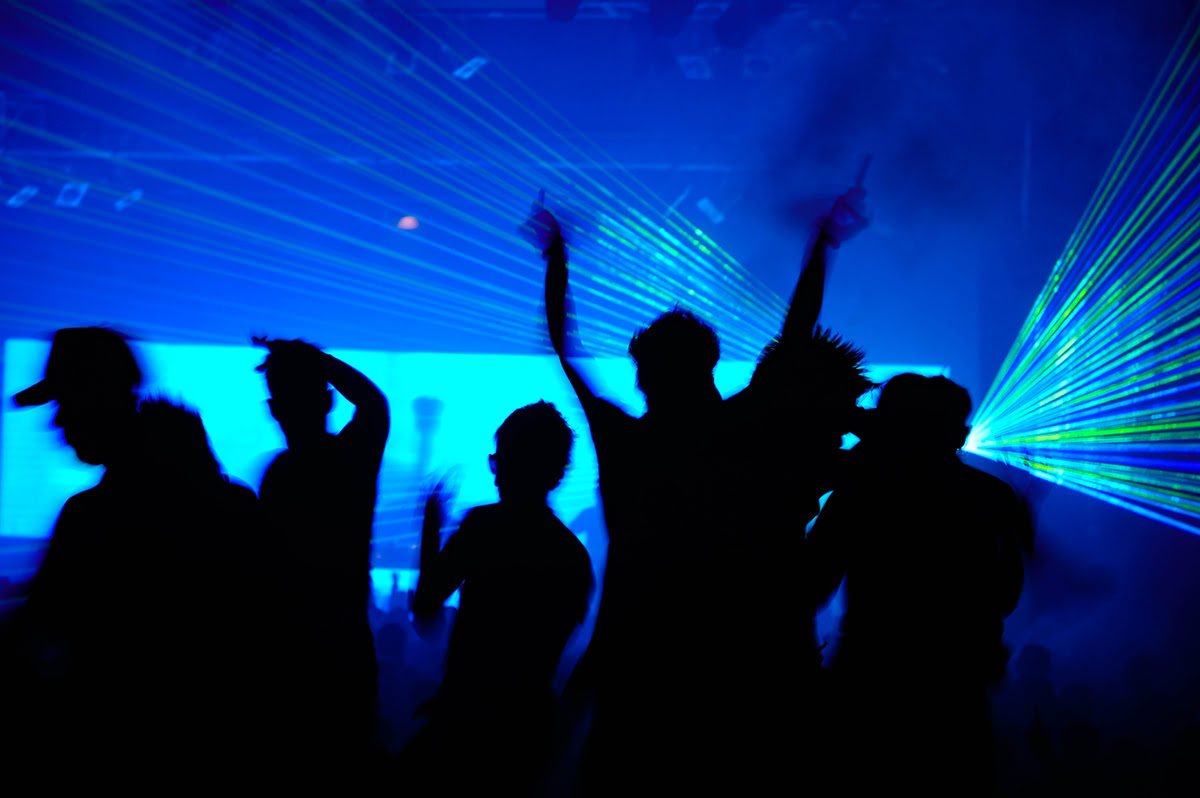 Best Nightclubs and Bars in Itaewon
Itaewon is well-known for its party atmosphere and vibrant nightlife. Foreigner-friendly clubs, bars, and lounges line the streets and there is a party happening every night of the week! In recent years, Itaewon has become one of the most popular districts for people looking for a good night on the town. There are nightclubs for every type of music, so you're sure to have a great time! Here are a few highlights:
Cakeshop: The most respected hip hop club in Seoul, Cakeshop plays everything from garage to disco and R&B. They feature local DJs and popular Korean artists, as well as international artists like James Blake. It is located at 134, Yongsan-gu, Itaewon-ro.

Venue: One of the few clubs boasting free entry, Venue is a great option for travelers on a budget! It can be slow during the week, but the weekends are always busy and the drinks are reasonably priced. Venue is located at 165-6, Yongsan-gu, Itaewon-ro.
Check in to Hamilton Hotel, Step out to Itaewon Subway Station
Transportation in Itaewon
Getting to Itaewon from the Airport
Getting to Itaewon from Incheon International Airport or Gimpo Airport is easy. There are a wide variety of public transportation options available:
Airport Bus: Bus #6030 can take you from the airport to Itaewon Station in about an hour and fifteen minutes, and tickets cost between 12000 krw and 19000 krw.

Taxi: Taxis are available right outside the airport entrance. A trip from the airport to Itaewon will take about an hour by taxi, and cost approximately 60000 krw.

Subway: The AREX express train system departs from the airport every 30 minutes, and an adult ticket costs 8000 krw. There are overhead compartments available for your luggage. Take the AREX to Gongdeok Station, then transfer to Line 6 to get to Itaewon Station. The trip should take about 1 hour.
Itaewon Subway Station
Itaewon Subway Station is located on Line 6 (the Brown Line). All subway lines cost between 1250 and 2000 krw, depending on how far you're traveling. There are several key exits that will give you easy access to some of Itaewon's top attractions:
Exit 1: The largest concentration of pubs, clubs, bars, and restaurants in Itaewon can be found by taking a sharp left to Itaewon-ro 27ga-gil just outside this exit.

Exit 2: The Hamilton Hotel, one of the most recognizable landmarks in Itaewon, can be found near this exit. It's the ideal place to ask a cab to drop you off, or arrange to meet some friends.

Exit 3: This exit will take you near the famous Cheongdam Fashion Street, and you can also find Homo-hill if you head straight out the exit and turn right as soon as you pass Mr. Kebab.

Exit 4: Itaewon's underground shopping scene can be found if you walk straight out of this station toward Noksapyeong Station.
Itaewon Bus Routes
One of the most popular ways to get around Seoul is by bus. It's faster than traveling by private car, convenient, and inexpensive! You can get a 1-day bus pass with unlimited rides for 15000 krw, or a 3-day pass for 35000 krw. The most popular routes for getting in and around Itaewon include routes 110A, 110B, and 421.
Check in to Bukchonmaru Hanok Guesthouse, Step out to Seoul Central Masjid