The Taipei 101 is a super skyscraper in Taipei's business district with a building function that serves as a modern technological marvel, a tourist attraction, and office building. With metro access right beside the building's location, Taipei 101 is an easy site to visit in Taipei and is also well-connected to the rest of the city.
About Taipei 101
Taipei 101 (台北101 in Chinese) has a distinct, post-modern architectural style that looks almost like stacked, nested boxes, and is a landmark for the Xinyi District in Taipei. Construction started on Taipei 101 in 1999, was completed in 2004, and was designed by the architect firm of C.Y. Lee. Taipei 101 gets its name on account of the fact that it has 101 floors and the building is also one of the world's tallest, with a height of 1,671 ft and was the tallest until the Burj Khalifa was built in Dubai, UAE in 2010. Taipei 101 also has one of the world's fastest elevators and can take you from the 5th floor all the way to the 89th in 37 seconds (with top speeds of 37.7 mph).
Here are some quick stats about the Taipei 101 building:
Construction start: 1999
Floors: 101 (without a 4th floor as the number 4 is unlucky in Taiwan)
Floor area: 4,440,100 square feet
Total weight: 700, 000 metric tons
Structural material: Steel plate and concrete
Structure type: Building (used primarily for offices)
Total cost of construction: NT $58 billion (about $1.9 billion USD)
The Taipei 101 has some alternative names, including the Taipei World Financial Center and the Taipei Financial Center, which was given to the building on account of the building's owner, The Taipei Financial Center Corporation, before coming to be known as Taipei 101.
A fun bit of trivia is that there is rumored a special club on the top floor of the building called, Summit 101, but not much more is known about it than that! On your next visit to Taipei, why not take a trip to Taipei 101 and see the architectural marvel with your own eyes?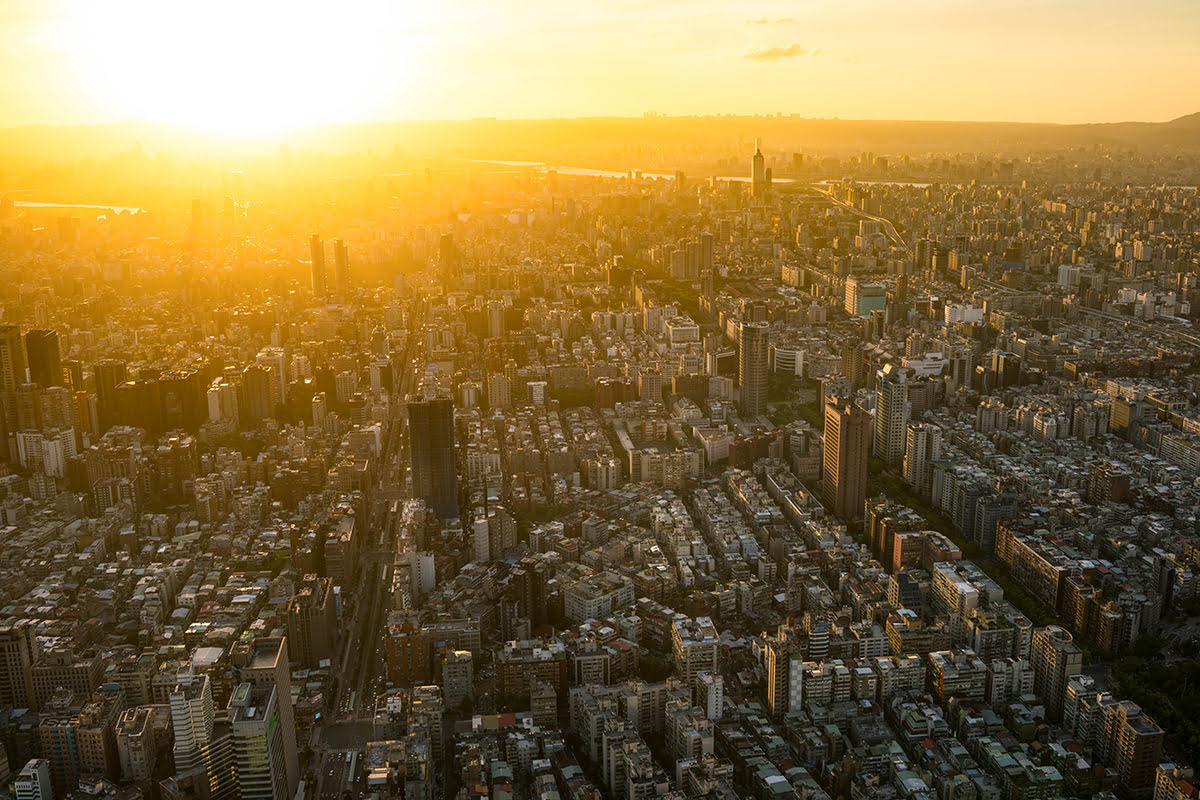 Shopping & Things to Do Near Taipei 101
The Taipei 101 is not only an office business building and observatory but also includes a luxury shopping mall, so if you are in the area to see the observatory, you may also wish to take some time for shopping at the Taipei 101's mall.
Taipei 101 Observatory: Taipei 101 is open to the public for visitors and offers unparalleled views from the observation deck. The observation level's operating hours are from 9 a.m. to 10 p.m. and the cost to reach the deck is NT $600 (about $19.50 USD) for general admission, NT $540 (about $17.50 USD) for students with valid identification, and free for children under 115 cm.
Taipei 101 Mall: With designer goods, food, a market place, and much more to choose from, you can spend some time at the observatory before making your way back down to this huge and beautiful mall, located right inside Taipei 101.
Xinyi Shopping District: Just a short walk away from Taipei 101, the Xinyi Shopping District has upscale retailers, cinemas, bookstores, and lots of great food options to choose from.
Best Places to Eat at Taipei 101
There are plenty of great dining options to choose from in Taipei 101, all within the walls of the building. Whether you're looking for classic Taiwanese dishes, Italian, or something quick, there are many options for food inside of Taipei 101.
Din Tai Fung Chinese Taipei 101 Restaurant: Located inside of Taipei 101 the Din Tai Fung Chinese restaurant features great Chinese food meal options – try the soup dumplings for a real treat!
Shin Yeh Dining: Featuring Taiwanese cuisine, Shin Yeh Dining is also located inside of Taipei 101 and has been in business as part of a chain for over 30 years. If you're looking for a delicious, sit-down restaurant, then Shin Yeh Dining may be the perfect choice for you.
Diamond Tony's Italian Restaurant 101: A panorama restaurant located high up in the Taipei 101 tower, Diamond Tony's Italian restaurant offers set dinners, so it's recommended you check for the dining options when making your reservation. If you're looking for a beautiful view to enjoy as you eat, Diamond Tony's can't be beaten!
Bars, Lounges, & Nightlife Near Taipei 101
Located in the thriving business district of Taipei, Taipei 101 has many nearby bar and nightlife options and, as it's conveniently located near the Taipei 101/World Trade Center Metro Station you can visit Taipei 101 in the early evening and then head out for a night on the town in Taipei. Here are just a few of the great bar, lounge, and nightlife options nearby Taipei 101.
MQ (Marquee Taipei): Located right outside of Taipei 101 and very close to the Taipei 101/World Trade Center Metro Station, MQ offers a cozy ambiance and great cocktails to help you finish off your day.
Il Mercato 101 Wine Bar Café: Located inside of Taipei 101 on the 4th floor, Il Mercato 101 offers a selection of wines to choose from, as well as Italian foods, all within the Taipei 101 building itself.
Alchemy Speakeasy Bar Taipei: Located right beside both Taipei 101 and the Taipei 101/World Trade Center Metro Station this bar offers a selection of handcrafted cocktails, enhanced with Jazz music, a vintage interior, and great dining options.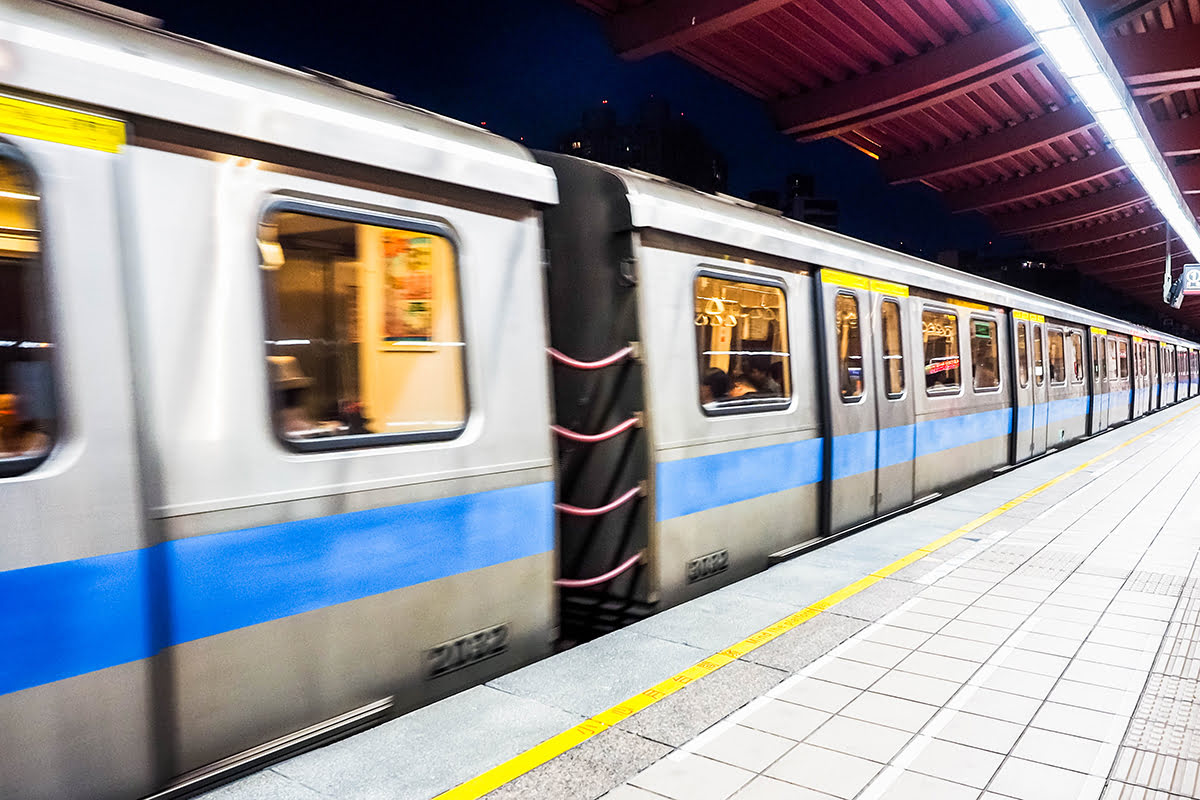 Transportation Options at Taipei 101
Taipei 101 is easily accessible by either the Taipei Metro or with their bus system, it just depends on your level of comfort with each mode of transportation. Taipei 101 is located next to the Taipei 101/World Trade Center Metro Station, which means there is a stop right beside the building which makes it an area that is easy to visit and travel from. The Taipei Metro is an inexpensive way to visit the city and, as there are stops at many major points of interest, it is also very convenient for visitors to travel by metro. The Taipei Metro offers tickets for single trips and multiple day tickets. If you are planning on using the metro for multiple days, it may save you a little money to get a multiple day ticket, instead of opting for single trips.
The local bus system in Taipei is also a great way to get around though you may wish to plan your route out ahead of time to be certain that your bus will be able to take you to and from your destination. The local and long-distance bus services in Taipei are very reasonable and the costs start at about NT $15 ($0.15 USD). If you prefer, you can also opt to rent a taxi, however, this will probably be more expensive than the bus or the metro. Costs for trips generally range in price, depending on the locations you hire the taxi and the length of your trip, but prices start at about NT 70 ($2.25 USD) for the first 0.8 miles, with an additional fee for every 237 yards after that point (about NT $5, or $0.15 USD).
If you are exploring outside of the Taipei area, there are also great options for train travel in Taiwan, including both regional and high-speed train options. While the regional train is typically used for local or shorter distances, the high-speed Taiwan High-Speed Rail train can take you all over Taiwan quickly. Tickets prices for the trains will depend on the length of your journey and the class of the ticket, but are quite reasonable and start at about NT $155 ($5 USD) per ticket.
Taipei has many great transportation options available for visitors and, if you are ever unsure about either how to get to a destination, or aren't sure which mode of transportation would be best, be sure to ask your hotel's concierge or guest services and they should be happy to help get you to your destination.
Check In to a hotel or apartment near Taipei 101
Taipei 101 SPARKLE Hotel
At Boutique Hotel
W Taipei