While it's true that Taiwanese food draws a lot of influence from central and southern China, this island nation's most popular dishes possess distinct flavors of their own. The country's most famous dish is beef noodle soup, but you'll find that most Taiwanese favorites contain seafood, pork, tofu or chicken.
AGODA EXTRA: Your throne awaits at Taiwan's most bizarrely-themed restaurant, and you'll find nothing but good, clean fun at both branches of Modern Toilet Restaurant. Enjoy a gourmet meal while seated on an actual toilet, and flush it down with a drink served in a mini urinal. Ice cream is served in tiny squat toilets, and it's perfectly acceptable to lick your dessert bowl completely clean! Find one branch near Shilin Night Market and another by Ximending Night Market.
1. Eat a chicken steak as big as your face at SHILIN NIGHT MARKET FOOD COURT
Two factors make Shilin Night Market one of the most popular markets in all of Taiwan – bargain shopping and food! Aim for the south side to find the Underground Food Court and an oasis of local favorites.
What to try at Shilin Night Market Food Court:
Giant fried chicken steak
Oyster vermicelli
Fried buns
Famous restaurant in the area:
Yong He Soy Milk King: enjoy a hearty breakfast with a steaming bowl of soy milk.
Check In to Flip Flop Hostel – Garden, Step Out to Yong He Soy Milk King
Discover more guest houses and hostels in Shilin District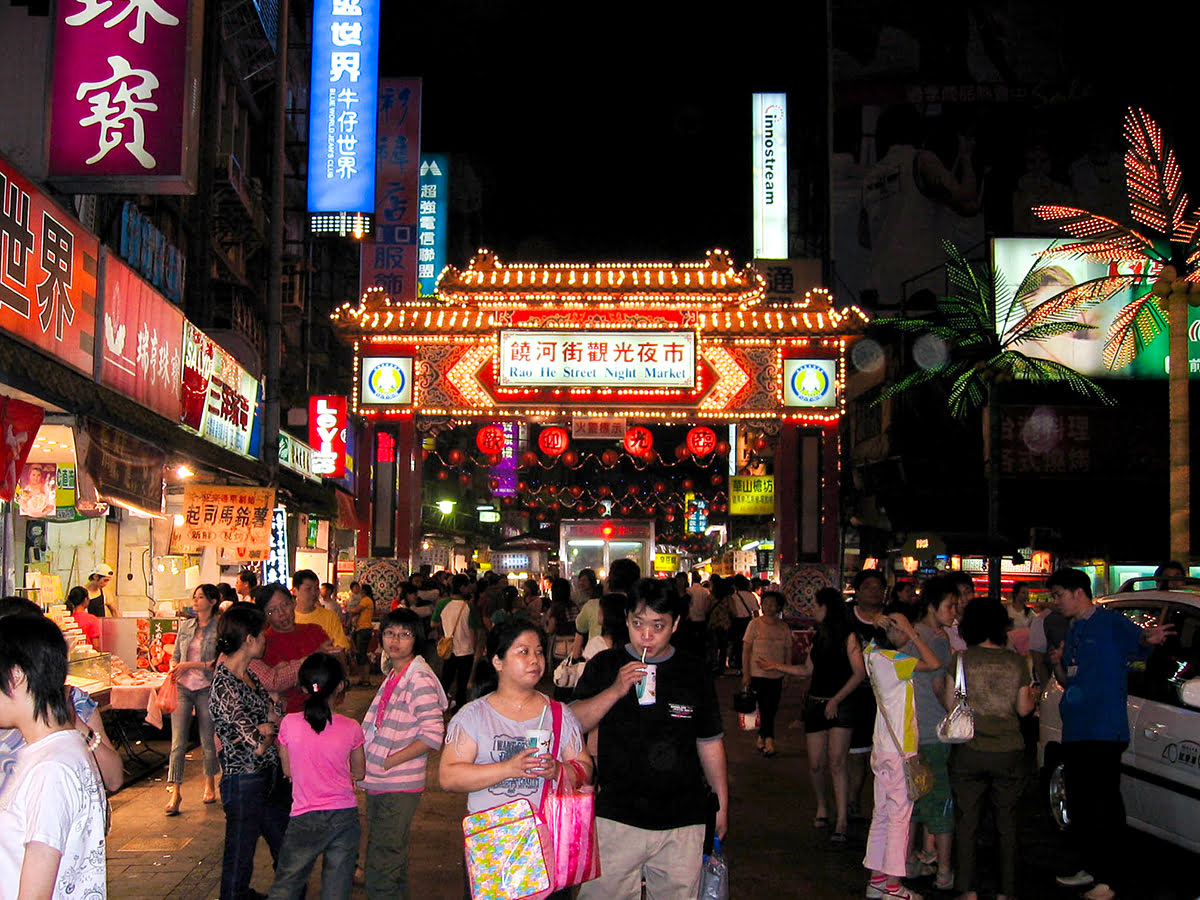 2. Taste medicinal soups and traditional stuffed buns at RAOHE NIGHT MARKET
Stretched between Songshan Wufenpu Fude Temple and the banks of the Keelung River, the Raohe Night Market adds to the sweet ambience of one of Taipei's most scenic venues. The market is one of the oldest in the city and makes an ideal venue for TV crews, which regularly can be spotted filming cooking shows for local television.
What to try at Raohe Night Market:
Stewed pork ribs in Chinese herbal medicine
Black pepper bun
Stinky tofu
Famous restaurant in the area:
Din Tai Fung Xinyi: eat award-winning xiaolongbao (soup dumplings) at the original restaurant on Xinyi road.
Check In to Dolamanco Hotel, Step Out to Din Tai Fung Xinyi
Discover more cheap hotels and hostels near Raohe Night Market
3. Take comfort in a warm bowl of congee and an oyster omelet at NINGXIA NIGHT MARKET
Ningxia Night Market, in the Datong District, is best loved for its gourmet snacks and unique treats. The aisles of this smaller market are easy to navigate, which makes it Taipei's go-to place for buying Chinese New Year decorations and party supplies.
What to try at Ningxia Night Market:
Fried taro balls
Oyster omelet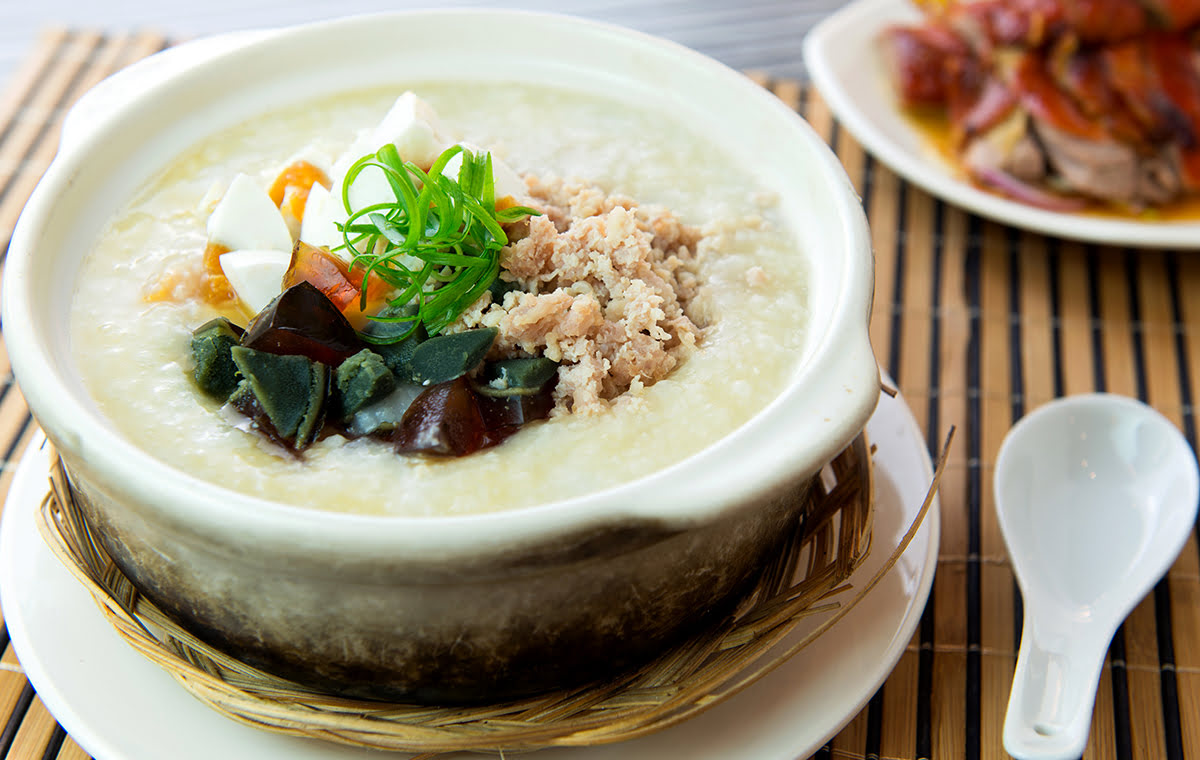 Congee
Bubble tea
Famous restaurants in the area:
Ay-Chung Flour-Rice Noodle: indulge in a bowl of silky smooth, handmade noodles smothered in sweet and sour broth and skipjack tuna.

Chun Shui Tang: the shop's famous bubble tea originated in Taichung, but you can find Taiwan's most famous refreshment in locations across the city.
Check In to V One Hotel, Step Out to Ningxia Night Market
Discover more apartments and hostels in Datong District
4. Snack on iron eggs and stuffed sweet cakes at TAMSUI OLD STREET
If you're planning a ferry ride from Fisherman's Wharf near Lover's Bridge, you might as well grab a bite to eat on Tamsui (Danshui) Old Street while you're in the northwest region of the city. Enjoy the sensual aromas of bakeries and pastry shops while strolling along the riverside. It's ok to eat dessert first when you're in Tamsui, but don't pass up an iron egg and a handful of fried fish crackers while you're watching the sun go down on the South China Sea.
What to try on Tamsui Old Street:
A-gei
Fish ball soup
Traditionally baked cake
Iron eggs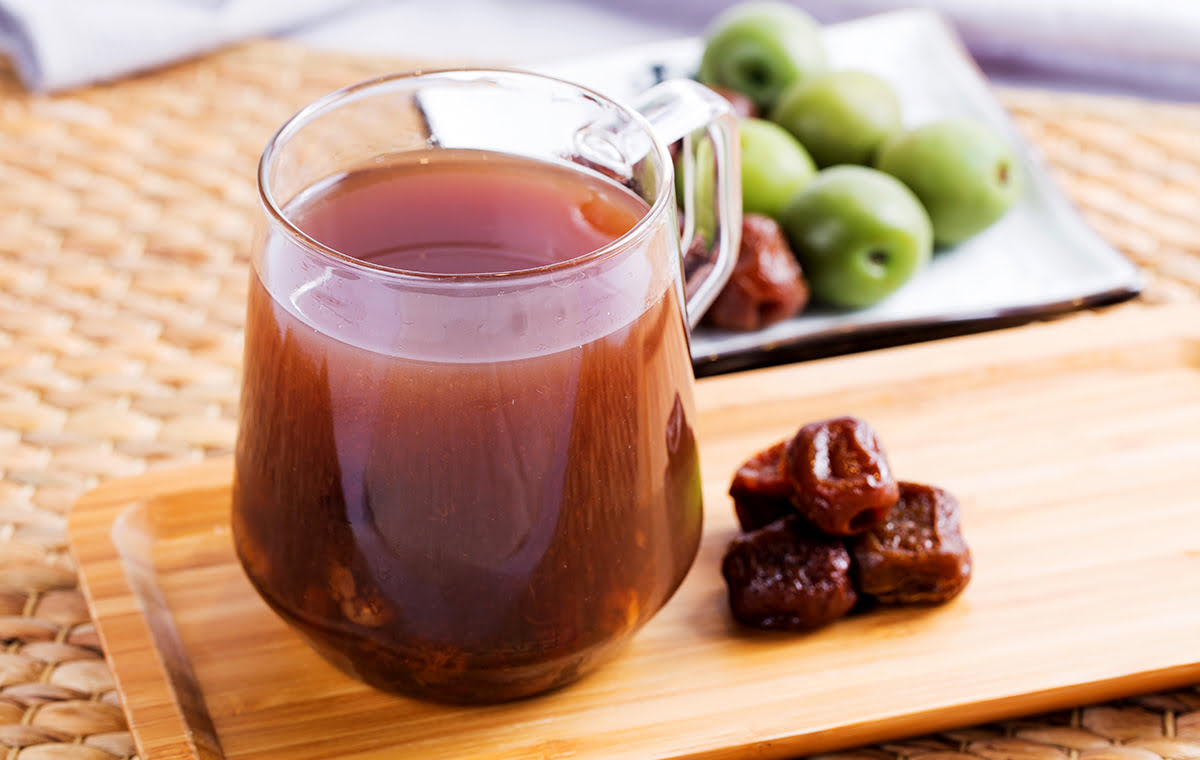 Sour plum juice
Check In to Fullon Hotel Tamsui Fishermen's Wharf, Step Out to Tamsui Old Street
Discover more 5-star hotels and resorts in Tamsui