Spending a holiday in Bangkok is an extraordinary experience. New sights pop up almost daily, and locals strive to preserve the city's ancient culture and heritage. We've rounded up some of
Bangkok's newest hotspots, and mixed them in with some historic standbys, making exploration easy during your next (or first) visit to the City of Angels.

1. Discover the best Thai markets and street food
It's not Bangkok's biggest market, but fans of Or Tor Kor will say it is by far the best! Ranked in 2017 as one of the best fresh markets in the world by CNN, Or Or Tor Kor is known for its impeccably-clean floor space and flawless fruits and vegetables. Although prices might be a bit higher than local markets, Or Tor Kor 's choices for fresh meats and produce can't be matched. Fuel up on ready-to-eat Thai foods before heading down the road for some serious shopping at Chatuchak Market .
How to get there? Take the MRT toKamphaeng Phet Station .
Check In to Hi, Bangkok Hotel, Step Out to Or Tor Kor
Explore more hotels and hostels near Chatuchak Market
2. Spend an afternoon over Thai-style high tea at Hua Chang Heritage Hotel
Envelope yourself in elegance and charm over a Sri-Tong, a traditional Thai afternoon tea experience, at The Ivory Lounge. Pair some of the finest teas in the world with renowned homemade Thai desserts, crafted with the intention of expressing love to each honored guest.
How to get there? Located on Phayathai Road, the Ivory Lounge at Hua Chang Heritage Hotel is accessible from either National Stadium BTSor Ratchathewi BTS.
Check In to Hua Chang Heritage Hotel, Step Out to Phayathai Road
Explore more hostels and apartments near National Stadium BTS Station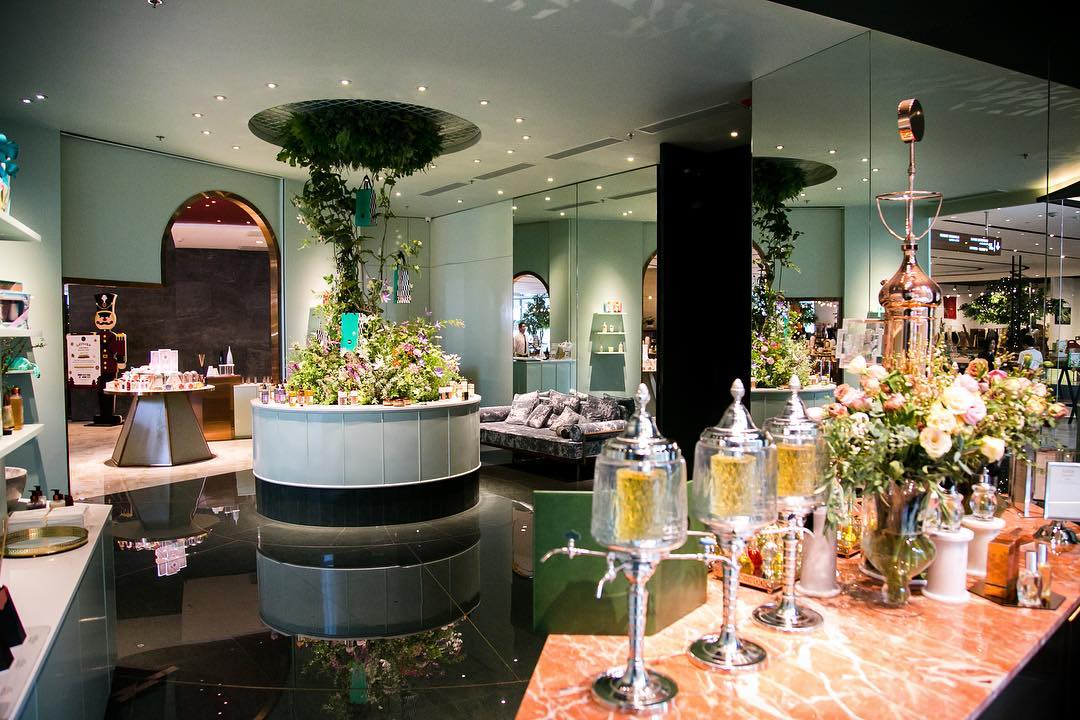 Source: @erbthailand
3. Craft A Bespoke Perfume That Matches Your Personality
Follow your nose – and your heart – to Erb Boutique to bottle up your personal bespoke label. Made with the finest fragrances and essential oils, each perfume is mixed in-house, and the bottle is engraved to fit your personality. For a gift that keeps on giving, create an extra and give to a friend!
How to get there? Exit the BTS Sky Train at either Chit Lom or Siam Station. Follow the signs to CentralWorld, and head to the First Level Atrium Zone (Block A116).
Check In to Hotel Muse Bangkok, Step Out to Erb Boutique in CentralWorld
Explore more luxury hotels and apartments in Siam
4. Watch a fight or join a Muay Thai gym
Pick a ringside seat for a knockout evening at one of the most incredible sporting events in Southeast Asia. Cheer on newcomers and legendary Muay Thai fighters at either of Bangkok's premier venues, Rajadamnern Stadium or Muaythai Lumpini. If watching a few rounds gets your adrenaline pumping, sign up for a one-day training course at either stadium to get down and dirty yourself. A few other favorite local gyms include Krudam Muay Thai School, Legend Thai Boxing, Boxing King and Muaythai Mania Academy (MTM).
How to get there?
Rajadamnern Stadium: Take the BTS to either National Stadium or Ratchathewi Station, and hop on the express boat at Hua Chang Bridge. You'll pass by Bobae Market on your way to Phanfa Leelard Pier. Enjoy the view! At the pier, take a short walk up Ratchadamnoen Nok Road to reach the stadium.
Muaythai Lumpini: Take the MRT to Phahon Yothin Station, and hail a cab to take you the remaining 15 kilometers to the stadium.
Check In to Bangkok Publishing Residence, Step Out to Rajadamnern Stadium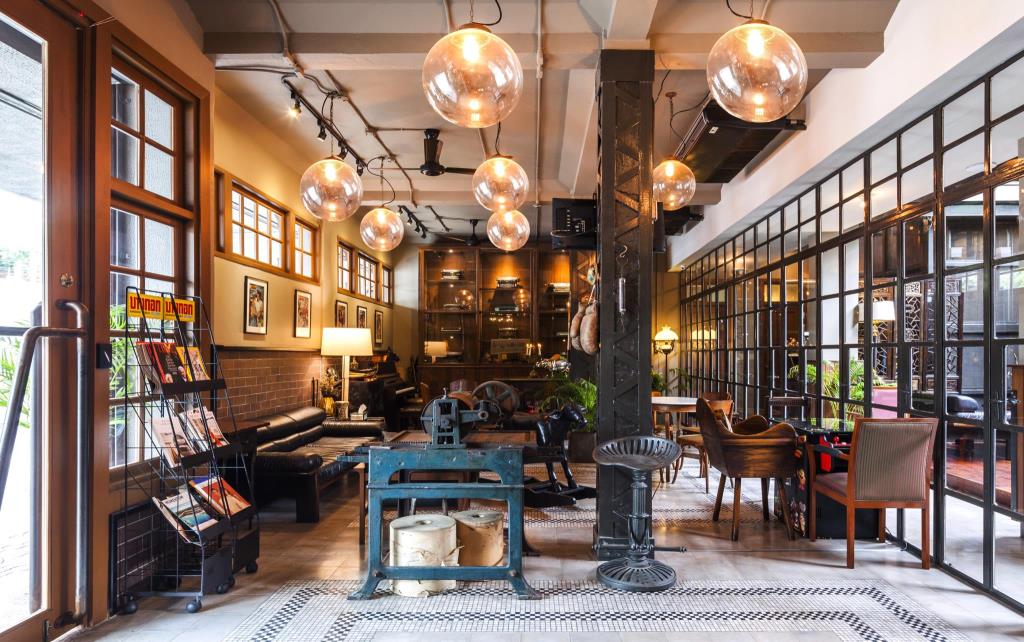 Discover more hostels and guest houses near Bobae Market
5. Bike Through Nature In The Middle Of The City At Bangkok's Green Lung
Bangkok buzzes 24/7, but the city's "Green Lungs" offer a wholesome solution for unwinding. Nestled inside a crook of the Chao Phraya River, the green space of Bang Krachao features natural forests, endless bike paths and a whole lotta clean air. Rent a bike, and cherish the fact that sightseeing in Bang Krachao is most loved for what you won't see: there are no large buildings, no large roads, and best of all, no traffic!
How to get there? Take the BTS to Bang Na Station, Exit 2. From there, grab a cab to Wat Bangna Nok, where you can catch the ferry at Bangna Pier and float your way to Bang Krachao Pier. Follow Wat Rat Rangsan Road to the park.
Check In to Bangkok Tree House, Step Out to Bangkok Green Lung (Bang Krachao)
Explore more hotels and serviced apartments near Bang Na BTS Station