Bangkok promises to come to life over the next three months with a lively festival aptly name COLORFUL BANGKOK. From November through January, COLORFUL BANGKOK 2022 will introduce a host of creative events and experiences around the city. The festival is part of a larger 12-month project of the Bangkok Metropolitan Administration (BMA), which is teaming up with the private and public sectors to showcase the best side of Bangkok to locals and visitors alike. It is expected to draw both Thai and international tourists by offering a chance to discover and rediscover everything this vibrant city offers. COLORFUL BANGKOK is divided into three main parts by month: The Creative Art Festival in November, the Lighting Festival in December, and the Music Festival in January. Read on to learn about all the exciting activities occurring each month.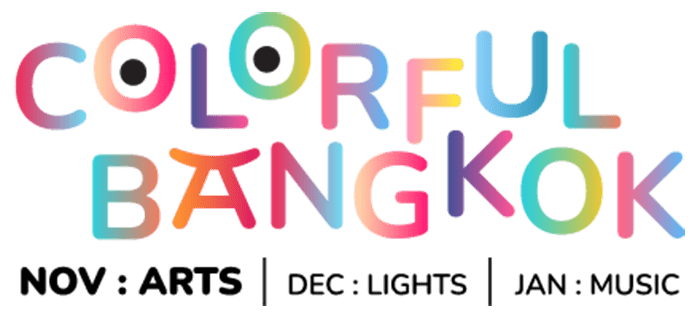 November 2022 – Creative Art Festival
During November, the Creative Art Festival will bring all types of art to Bangkok. A celebration of art in every form, it presents an opportunity for audiences to visit art galleries, art centers, and theaters across the city. Events will also be held in public spaces to offer various accessible learning experiences.
Walking through a Songline (Oct. 4 to Nov. 6)
Walking through a Songline is a traveling Australian exhibition at the Thailand Creative & Design Centre. This immersive, multi-sensory digital art installation awakens the senses through light, color, and sound. It tells the story of the Indigenous Australian legend of the Seven Sisters, who were chased across the vast continent by sorcerers.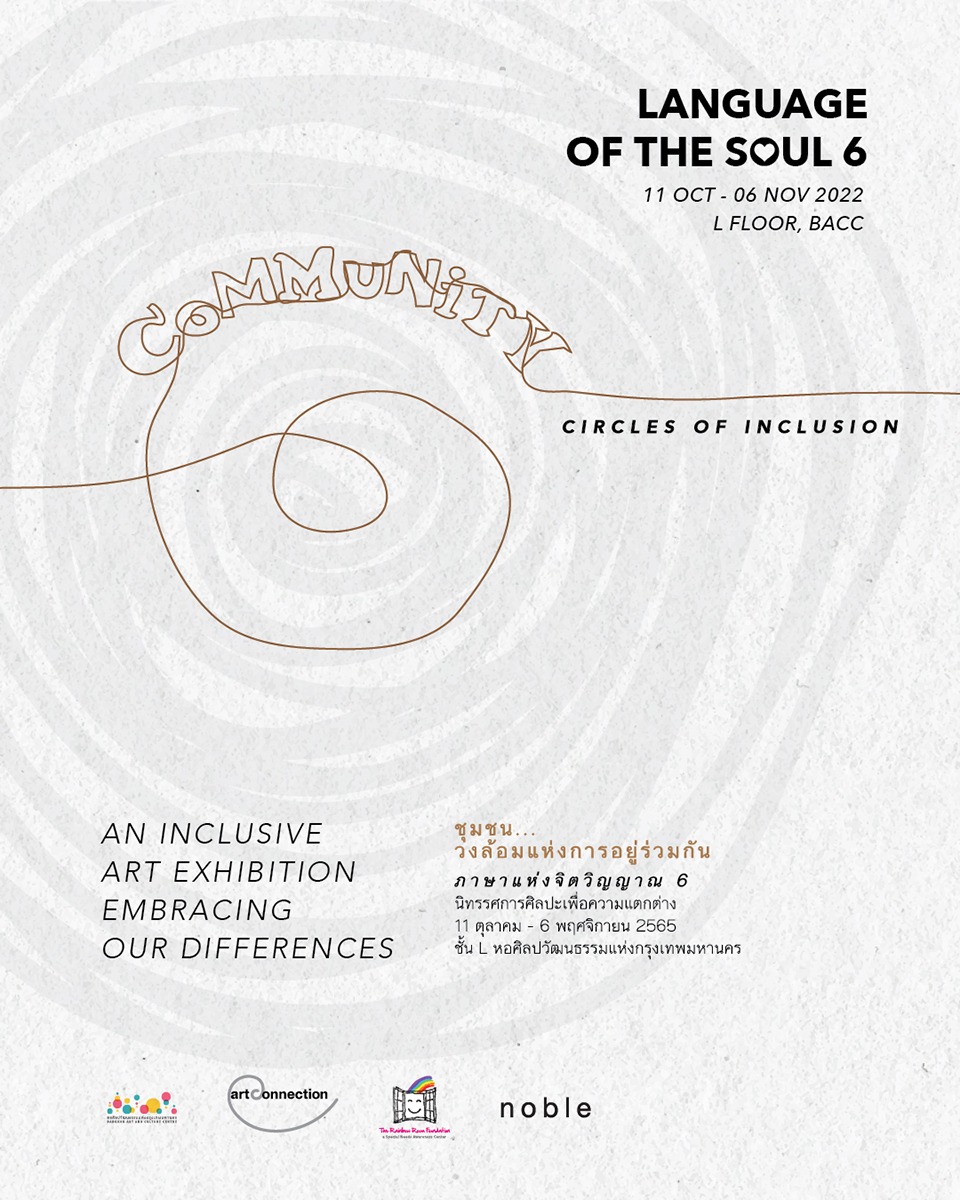 Language of the Soul (Oct. 11 to Nov. 6)
Language of the Soul is an inclusive art exhibit taking place at the Bangkok Art & Cultural Centre. Now in its sixth iteration, this year's exhibit is centered around the theme "Community: Circles of Inclusion" and seeks to highlight individual artists with special needs. The goal is to encircle the artists with a truly inclusive creative community.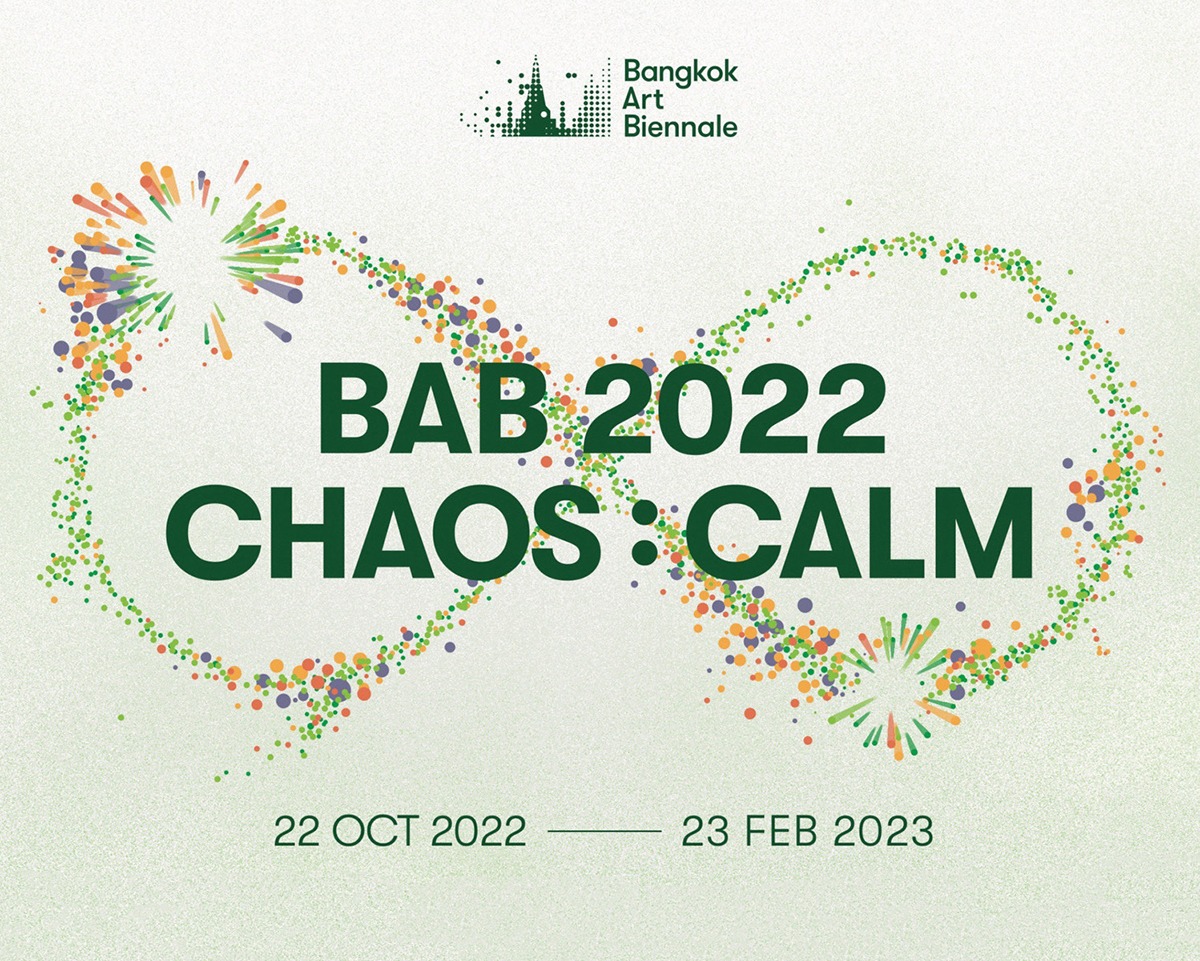 Bangkok Art Biennale (Oct. 22 to Feb. 23)
The Bangkok Art Biennale is a major contemporary art festival held at 11 venues every two years. The theme for 2022 is CHAOS : CALM, reflecting the tension and upheaval surrounding issues like climate change, COVID-19, and socio-political unrest. This year's festival will feature 43 artists and take place at Wat Pho, Wat Arun, Wat Prayoon, Museum Siam, Bangkok Art & Cultural Centre, Queen Sirikit National Convention Center, JWD Art Space, Samyan Mitrtown, The PARQ, The Prelude, One Bangkok, and Central World.
Khon Performance: "The Battle of Maiyarap" (Oct. 30 to Dec. 5)
Khon is a traditional royal performance that combines literature, dancing, vocals, embroidery, and other types of skilled craftsmanship accompanied by theatrical light, sound, and scenes. At the behest of Queen Sirikit, who lamented that Thai people rarely get to experience such a performance anymore, the Thailand Cultural Centre is holding Khon Performance: "The Battle of Maiyarap" for modern audiences to enjoy. The hope is to preserve this traditional art form.
Hotel Art Fair (Nov. 3-6)
Hotel Art Fair 2022 at The Standard, Bangkok Mahanakhon is all about embracing change and being the "NEW." The dynamic space invites visitors to meet people from all walks of life, change their perspectives, encounter novel ideas, and become part of an exciting arts community. The fair is scheduled to take place from 11 a.m. to 10 p.m. each day.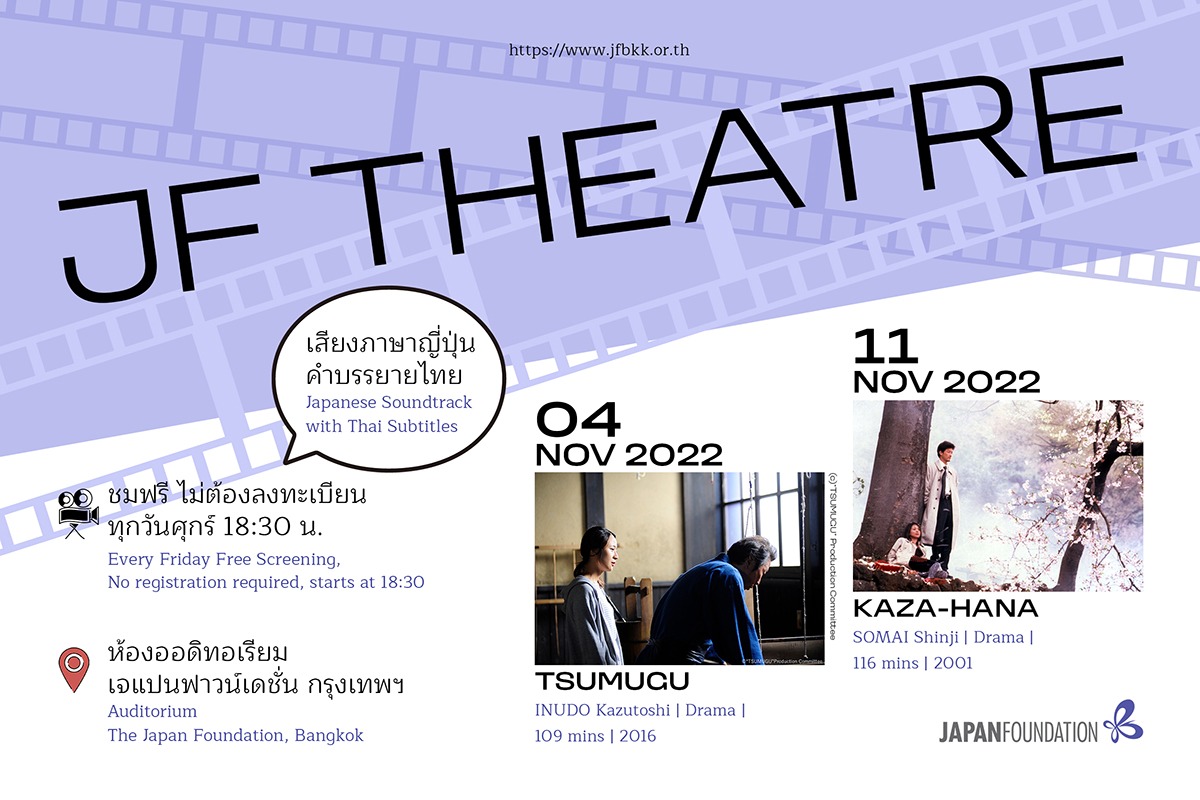 JF Theatre (Nov. 4 &11)
JF Theatre is a free film-screening program organized by the Japan Foundation, Bangkok at the JF Auditorium. The foundation will air two Japanese films this November: Tsumugu on Nov. 4 and Kaza-Hana on Nov. 11. The showings begin at 6:30 p.m. No reservations are necessary.
Unfolding Bangkok (Nov. 12-20)
This interactive exhibit invites visitors to learn about the rich history of Buddhism through stories and architecture in the temples of the Talat Phlu area. The main venues for the exhibit are Wat Intharam Worawihan and Wat Ratchakhrue Worawihan.
Bangkok Theatre Festival (Nov. 12-27)
For the second half of the month, the Bangkok Art & Cultural Centre will be home to the Bangkok Theatre Festival. Now in its 20th year, the festival is set to celebrate its journey with more than 30 shows. Visitors can also attend workshops, talk sessions, and a plethora of other fun activities.
Five Senses Market (Nov. 26-27)
Five Senses Market will celebrate all things good design in GalileOasis Bangkok. It presents an excellent opportunity to pick up a wide variety of art and design products. The surrounding Banthat Thong neighborhood is also very family-friendly and a great place to explore.
Community Art Festival "Blooming Bangkok 14 Districts" (November and December)
The Community Art Festival is a city-wide festival that takes place in 14 districts and 21 neighborhoods in Bangkok. It's organized at a grassroots level by the city's diverse local communities, and it invites visitors to enjoy street art and attend local artist workshops. Two of the festival highlights include Sam Praeng Art Street (Nov. 26 & 27) and Bang Lam Phu Festival (Dec. 10 & 11).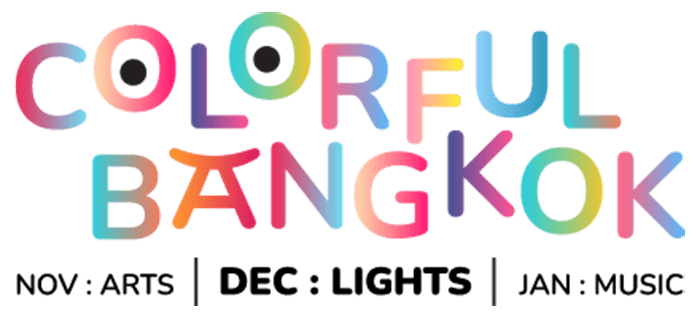 December 2022 – Lighting Festival
Bangkok always comes alive with lights when the sun sets, but the Lighting Festival will enhance the city's after-dark atmosphere with an additional festive ambiance. The month of December is an invitation to all city visitors to celebrate the season with beautiful lighting decorations and lighting art events.
The Ratchaprasong Light of Fortune
All month long, the Ratchaprasong Intersection in the heart of Bangkok's central business district will put on a beautiful light show organized by the Ratchaprasong Association. This year, the skywalk and the courtyard of shopping centers surrounding the intersection will be beautifully decorated with a cornucopia of rainbow lights. The light display will also include many symbols of good luck, including the blessing windmill and lucky orange.
Light Displays at the Bank of Thailand (Dec. 2, 3, 9 and 10)
The Bank of Thailand is celebrating its 80th anniversary this December with gorgeous external light displays at the bank headquarters in Phra Nakhon. The displays will highlight the bank's role and promote its vision for the future. The lights will be up on four different days from 7 to 10 p.m.
Awakening Bangkok (Dec. 16-25)
Awakening Bangkok is a famous lighting show that will take place at more than 30 locations around the city. Experience over 50 light installations and colorful laser displays centered around the theme "Endless Tomorrow." This year's event is specifically focused on bringing back a sense of liveliness to the older areas of Charoenkrung and Talad-Noi.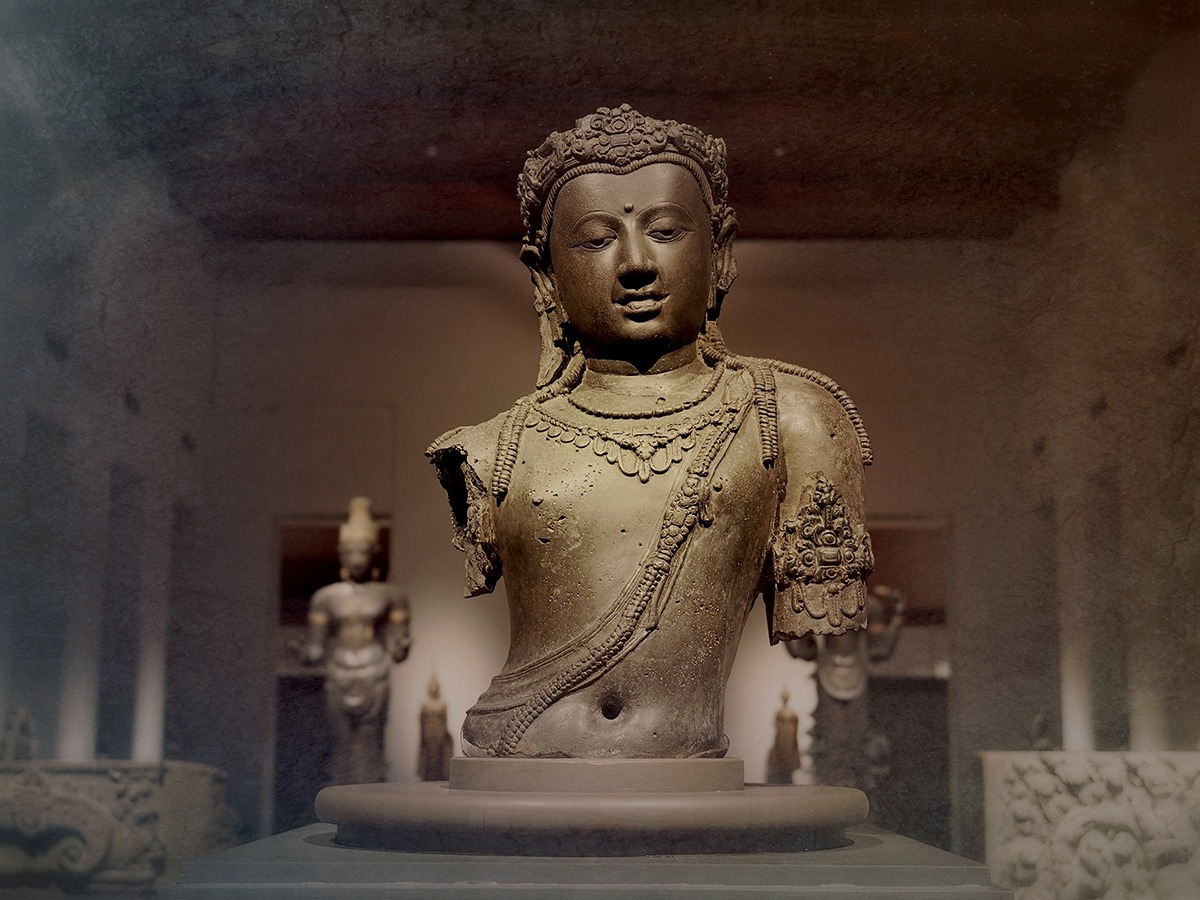 Night at the Museum Festival 2022 (Dec. 16-18 and Dec. 23-25)
More than 20 museums will participate in the Night at the Museum Festival this December, which encourages festivalgoers to visit Bangkok's museums after dark. From Dec. 16-18, the event will highlight museums in Bangkok itself. Then, from Dec. 23-25, the event will highlight museums surrounding the city. Some of the most notable participants at this year's festival include Museum Siam, the Bangkok National Museum, and the Bank of Thailand Learning Center.
January 2023 – Music Festival
The January music festival welcomes visitors to experience music in Bangkok's public outdoor spaces. This creative festival will include outdoor musical performances for spectators to enjoy and will offer up-and-coming artists a unique platform to showcase their talent and play to wider audiences.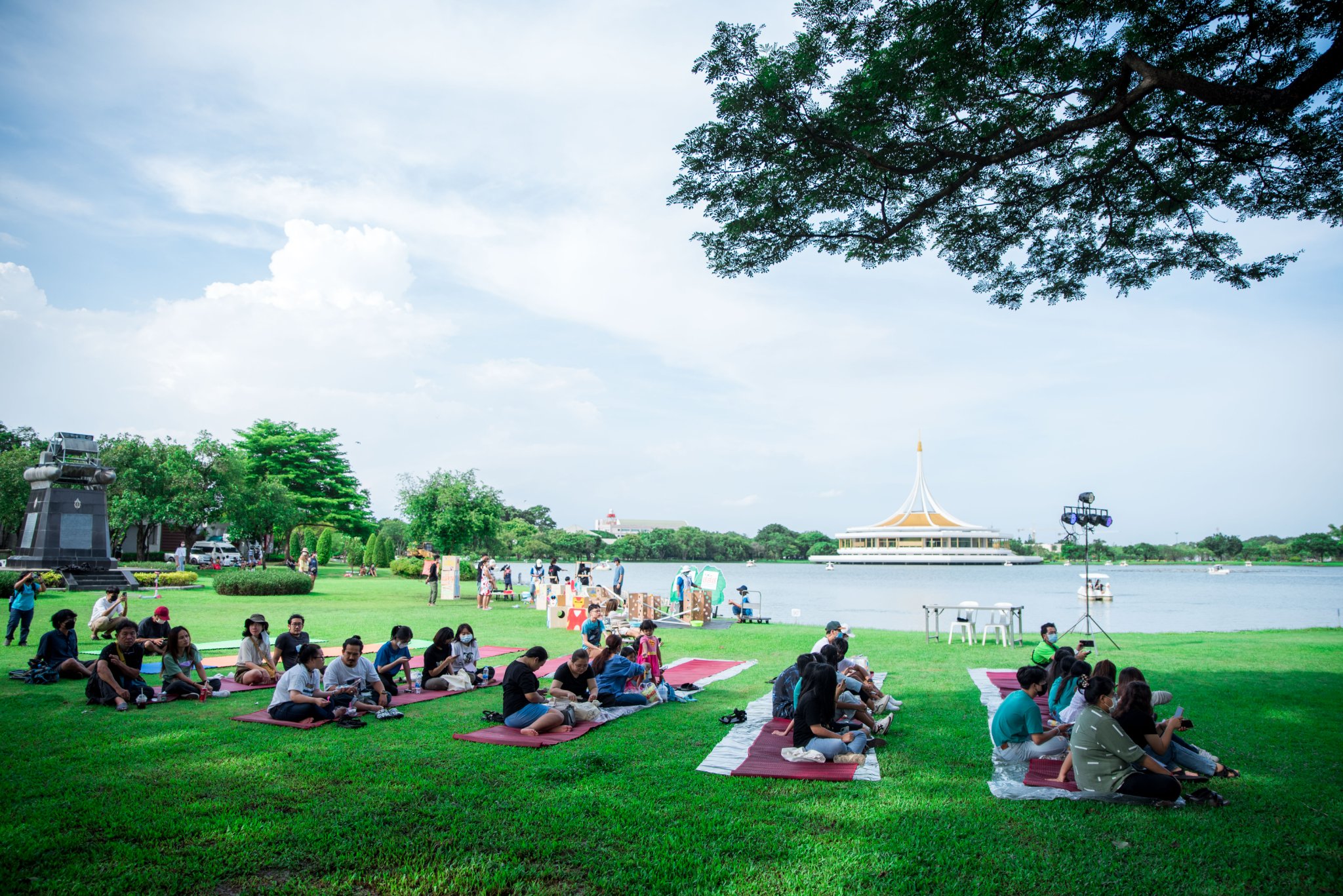 Music in the 12 Gardens
Music in the 12 Gardens is a series of concerts taking place in 12 different gardens in Bangkok on weekends throughout January. The goal is to refresh and reinvigorate the city's public areas with music. The festival also provides a space for music students, community artists, independent artists, and famous performers to come and perform together.