Though it had to be postponed, World Expo 2020 is finally happening, and it's taking place in Dubai, United Arab Emirates. One of the oldest and most significant international events held across the globe, the World Expo is hosted in a different location every five years for six months. Dubai Expo 2020 promises to be a festival for everyone to enjoy, and one that has been a long time coming since the start of the COVID-19 pandemic. Thanks to strict health precautions, the expo is expected to go on – as well as welcome guests from all around the world! Use this Dubai Expo 2020 guide to get ready to immerse yourself in culture, architecture, and innovation and to find out everything you need to know before you go to Dubai Expo 2020.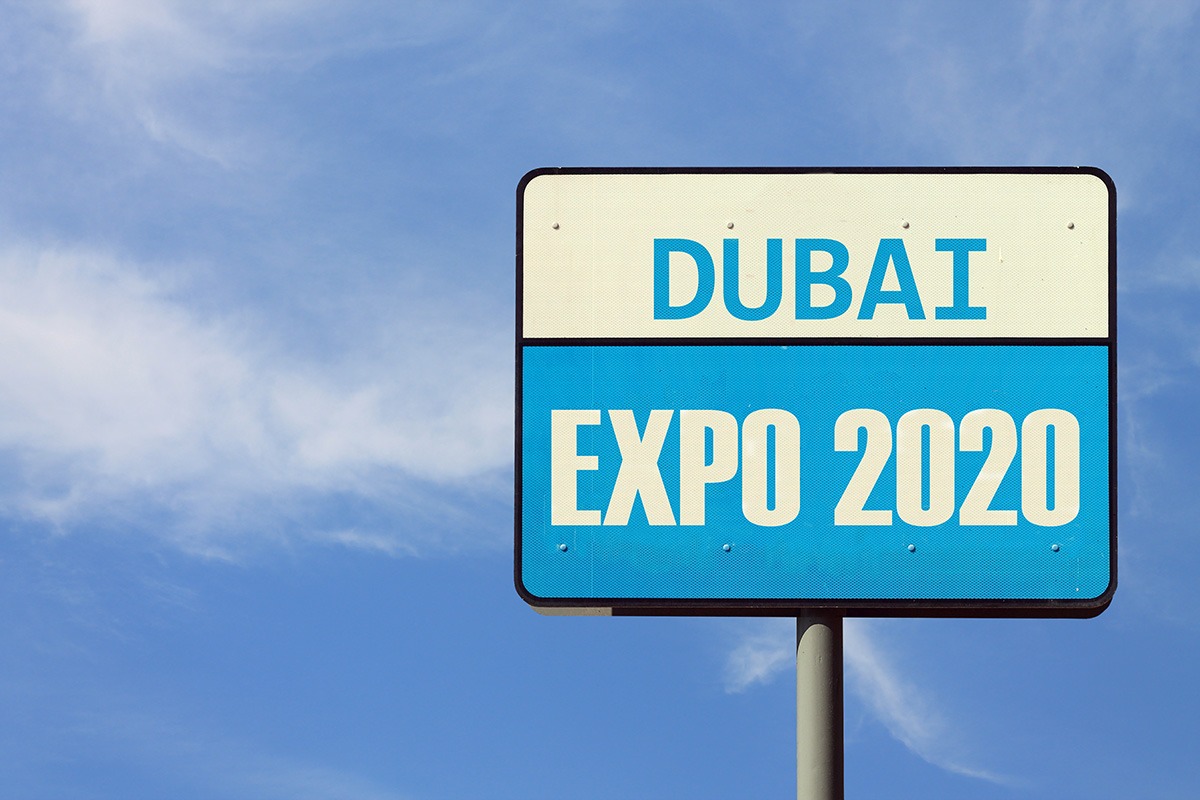 Dubai Expo 2020 at a Glance
Dubai Expo 2020 is scheduled from October 1, 2021 to March 31, 2022. It is open to visitors seven days a week starting at 10 a.m. every day until midnight Saturday to Wednesday and until 2 a.m. on Thursdays and Fridays. The expo site is found in the Dubai South district, which is easily accessible from both Dubai International Airport and Al Maktoum International Airport. The site even has its own metro station, aptly named Expo 2020 station.
One of the most notable aspects of Dubai Expo 2020 is that it is the very first World Expo to take place in the MENASA region (Middle East, North Africa, and South Asia). The theme of the expo is "Connecting Minds, Creating the Future," and the goal is to showcase the best in innovation, cooperation, and collaboration that the world has to offer. The expo will explore the power of connection and encourage visitors to come together to share ideas and have fun while doing it.
Expo 2020 Participants & Pavilions
Dubai Expo 2020 is set to host more than 200 participants, of which 191 are participating nations. In another first in expo history, each participating country has its very own pavilion where you can go discover and immerse yourself in just what makes each nation so unique. Every country pavilion has its own theme and provides different amenities, like food and beverages, a gift shop, events, cultural discovery opportunities, and more. The United Arab Emirates Pavilion, for example, is an architecturally beautiful structure shaped like a soaring falcon. It is four stories tall and contains exhibitions on Emirati culture.
Expo partner businesses, educational institutions, and multilateral organizations are showcased at Expo 2020 as well, offering even more to explore. The Emirates Pavilion, for example, will jump ahead to the future of commercial aviation and how it might look in 2071, the airline's centennial year. Another partner pavilion that is sure to receive a lot of attention is the ENOC Pavilion, which is the Official Integrated Energy Partner of Dubai Expo 2020. Here, visitors can come to learn about the relationship between humanity and our energy. Finally, the expo's Special Pavilions are designed to provide an exciting immersive experience that merges entertainment and education.
Attending Expo 2020
Expo 2020 in Dubai is intended to be an event for everyone–including people of all ages and abilities. Organizers have implemented a wide array of measures to ensure an accessible experience. For those that need them, wheelchairs and electric scooters are offered for rent on-site. Families with children are welcome at the expo as well, and facilities like changing rooms, bottle-warming stations, and even showers are all offered on-site at the Visitor Centers. Strollers can also be rented at the Information Points located at each of the four main expo entrances.
As the expo is in Dubai, you also need to be prepared for the warm and sunny climate. Lightweight clothing is recommended throughout most of the year, though a sweater may be needed over the winter months. The dress code is generally relaxed and casual, but visitors will want to respect the local culture and refrain from wearing clothing that is overly tight or revealing.
Expo 2020 Tickets
There are a few different ticket types and packages available for Dubai Expo 2020. Note that for each ticket type and package, children under 17, seniors over 60, and people with disabilities or special needs are allowed free access.
Adult tickets include a 1-Day Ticket for 27.42 USD and a Multi-Day Pass for 56.28 USD that is good for 30 consecutive ways starting from the first day of use. For entry on any day of the expo, you can get a Season Pass for just 142.86 USD, and there is also a Premium Experience pass for 505.05 USD that provides unlimited entries, five entries to the Premium Lounge, guided tours, priority access, and more. Packages for families and large groups are available for purchase as well.
Getting to Dubai Expo 2020
There are a number of ways to get to the Dubai Expo 2020 site from anywhere in the city, including metro, expo rider bus, taxi, car, and car park shuttles. Expo 2020 metro station is accessible via route 2020 on the Dubai Metro Red Line, while the rider bus is free of charge to Expo visitors and comes from multiple locations throughout the city. Taxis are an affordable and convenient option in Dubai, and car rentals are popular as well. If you do drive, then shuttles can bring you from the car park to the entrance.
Covid-19 Safety Measures
To help prevent the spread of COVID-19 while welcoming millions of visitors from around the world to the expo, several measures have been put in place. All ticket holders over the age of 18 will be asked to show proof of either a COVID-19 vaccination recognized by their government or a negative PCR test from the previous 72 hours. If unvaccinated visitors with a valid Expo 2020 ticket are not able to obtain a test before arriving, they also have the option to take a free PCR test on-site that will provide results within four hours. Mandatory face masks and social distancing also are required.
FIND HOTELS NEAR DUBAI EXPO 2020
Hotels Near Dubai Expo 2020
Gevora Hotel – The Tallest Hotel in the World
Golden Sands Hotel Apartments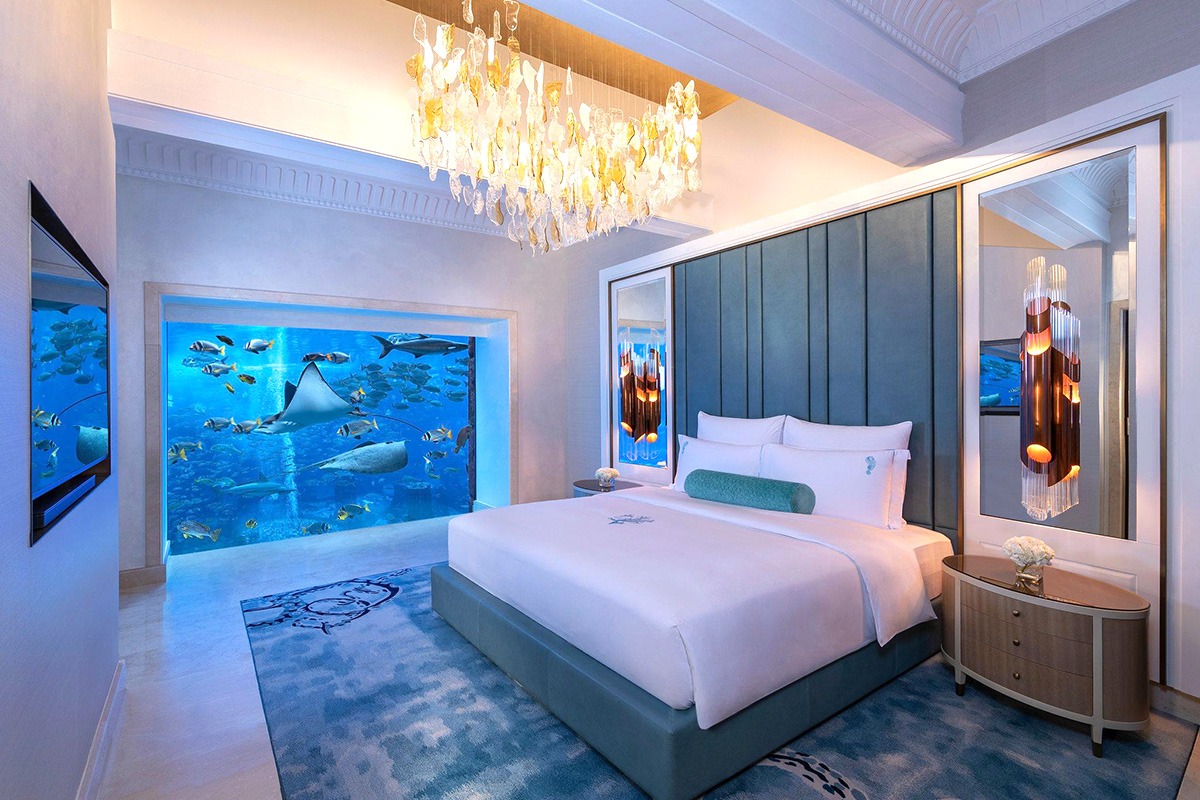 Atlantis The Palm Dubai