From October 2021 to March 2022, the city of Dubai will host Expo 2020, a World Expo with daily entertainment and incredible attractions to experience. With 191 participating countries, visitors can expect to find a wide variety of things to do at Expo 2020 in fields like technology, entertainment, architecture, entrepreneurship and more.

Themes: Connecting Minds, Creating the Future
The theme of "Connecting Minds and Creating the Future" will be showcased through the Expo's three main districts – Sustainability District, Mobility District and Opportunity District.
Sustainability District
The Sustainability District is dedicated to showing off advancements in technology from all around the world, with a specific focus on balance between technology and nature. This harmony will allow for a more sustainable future. Highlights include the Czech Republic Pavilion, which showcases a way to use solar energy to create fertile land in desert conditions, and the Netherlands Pavilion, which features an incredible vertical farm that grows mushrooms.
Mobility District
The Mobility District is all about sharing knowledge and connecting with people from all parts of the world. By improving the movement of ideas and goods, society as a whole stands to benefit. Highlights include the Republic of Korea Pavilion, which showcases the significant improvements that can be made to global connectivity by linking physical and virtual worlds. The Russia Pavilion is also in the Mobility District and offers insight into learning from and understanding others, despite cultural differences.
Opportunity District
The Opportunity District focuses on the power of the individual and how creating connections can change the world. The exhibits are designed to be empowering and inspiring for people of all ages, including youths. Highlights include the Malawi Pavilion, which shows how innovations in sectors like agriculture and tourism can be life-changing for rural citizens. The Austria Pavilion's iLab is another key part of this district, with exhibits that show off various technological innovations and inspiring solutions that create opportunities.
FIND DUBAI HOTELS NEAR EXPO 2020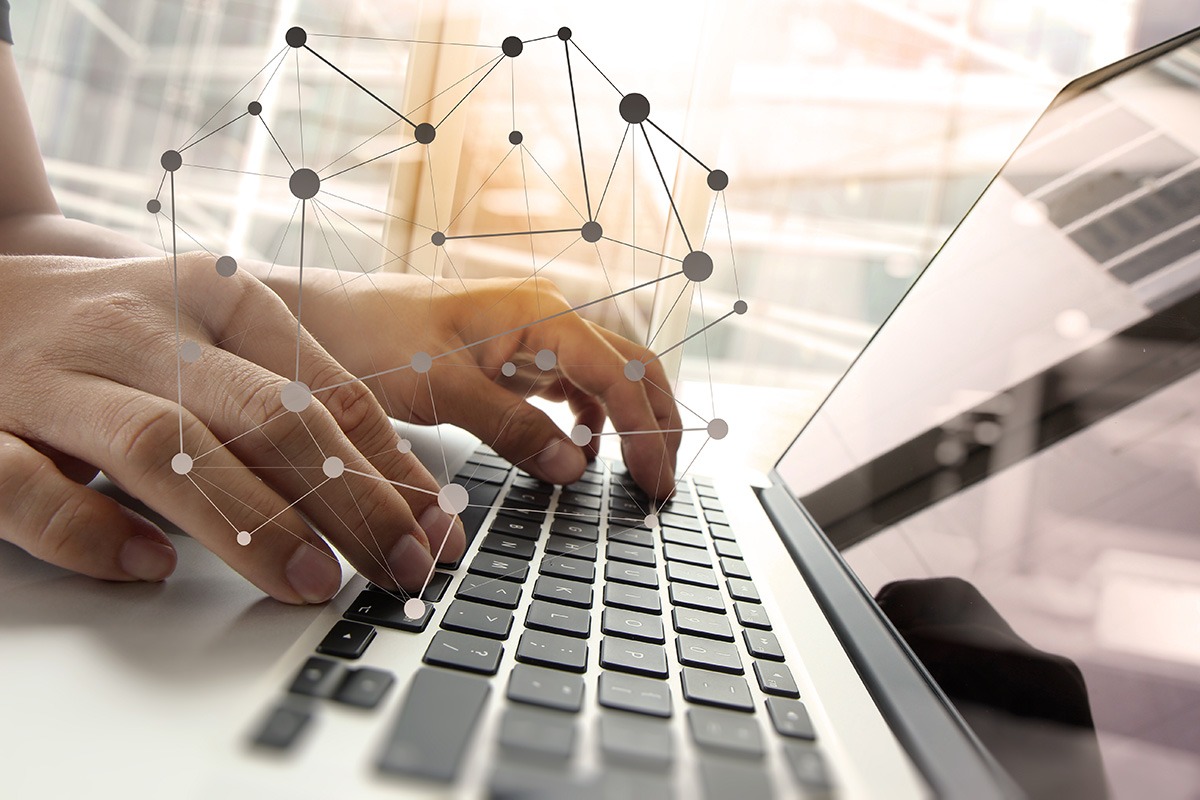 Expo 2020 Experiences
Within the three districts, visitors can expect to find a variety of attractions hosted throughout the country pavilions. Some exhibits and events are designed to promote learning, while others are meant to entertain. With a calendar packed with fun experiences, there are things to do at Expo 2020 for people of all ages and personalities.
Innovation and Technology
Learn how countries around the world are innovating and improving their technologies year after year at Expo 2020. Topics include artificial intelligence, sustainability and innovations in air travel, space travel and regular vehicles. There are also exhibits that focus on healthcare advancements, including new ways to deliver medical supplies to communities in need and solutions to medical problems.
Entertainment
With a calendar filled with activities, there's never a dull moment at Expo 2020. Experience street festivals, concerts, dancing, light shows, immersive performances and other incredible cultural events. Most events are family-friendly and typically range from a half-hour to two and a half hours in length. With traditional and modern music and performance styles being represented equally, people young and old are sure to appreciate the entertainment available.
Art & Culture
Take a creative journey throughout Dubai and over a hundred other countries by visiting the various art and culture exhibits. These exhibits feature modern and traditional artwork, crafts, sculptures and other types of art created by celebrated artists. During the Expo, there will also be daily, weekly and monthly concerts, theatre performances and other events that show off Middle Eastern and international culture in a fun and exciting way.
Food & Livelihood
Enjoy global cuisine at one of over 200 restaurants and food stalls at the Expo. Options include everything from traditional street food to gourmet meals prepared by celebrity chefs. Some restaurants offer innovative foods that won't be found on a typical menu, like desserts that change flavors or soups that glow in the dark.
These restaurants use mostly locally sourced ingredients and sustainable packaging. There are also several exhibits that dive deeper into the concept of sustainability, showcasing the changes being made to the way that food is sourced and cooked. Some offer plant-based cooking demonstrations, while others take a look at the potential benefits of robot kitchens.
Architecture
The Dubai Expo 2020 consists of over 90 pavilions, each with unique design features that architecture enthusiasts are sure to appreciate. The UAE Pavilion, for example, was inspired by a falcon taking flight, with 28 white "wings" circling the building. The Al Wasl Dome is another architectural marvel that features a giant 360-degree projection surface, with designs projected inside and outside of the dome. Creating this building was an incredibly intricate process requiring the expertise of hundreds of engineers and technicians.
Visitors should also stop by the Expo's observation tower, known as The Garden in the Sky. This tower offers stunning 360-degree views of the pavilions from above. For a hands-on learning experience, join an architecture tour and browse the various interactive exhibits that address sustainable building practices and other design and construction fundamentals.
Business & Entrepreneurship
Expo participants can join networking events in person or use the business matchmaking app to make connections and find new local and international business opportunities. Throughout the Expo, there will be a variety of investor conferences designed to attract new investors and grow awareness for innovative products and services. Successful people in business will also give several talks throughout the Expo to inspire a new generation of entrepreneurs.
Education Programs
People of all ages are invited to learn through unique experiences at Expo 2020. Visitors can play pinball games that teach about consumption, view aquariums full of fish and plants made from recycled materials and examine a bioprinter to get an up-close look at the future of medicine. There is also a specific School Program available for students and teachers and a University Program for university students. The student option focuses on general learning, while the university option is designed to help older teens and young adults explore possible career paths.
FIND DUBAI HOTELS NEAR EXPO 2020
Hotels Near Dubai Expo 2020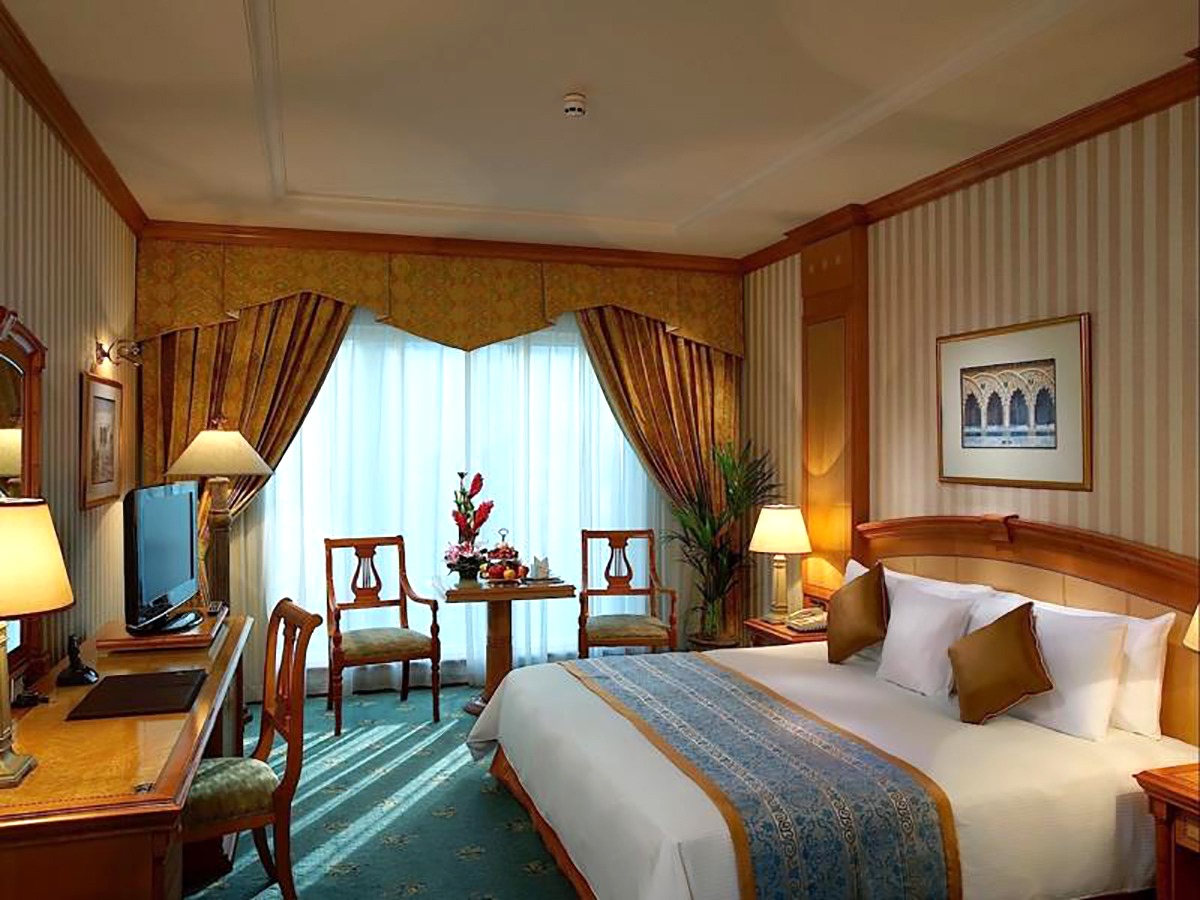 Carlton Palace Hotel
Jannah Place Dubai Marina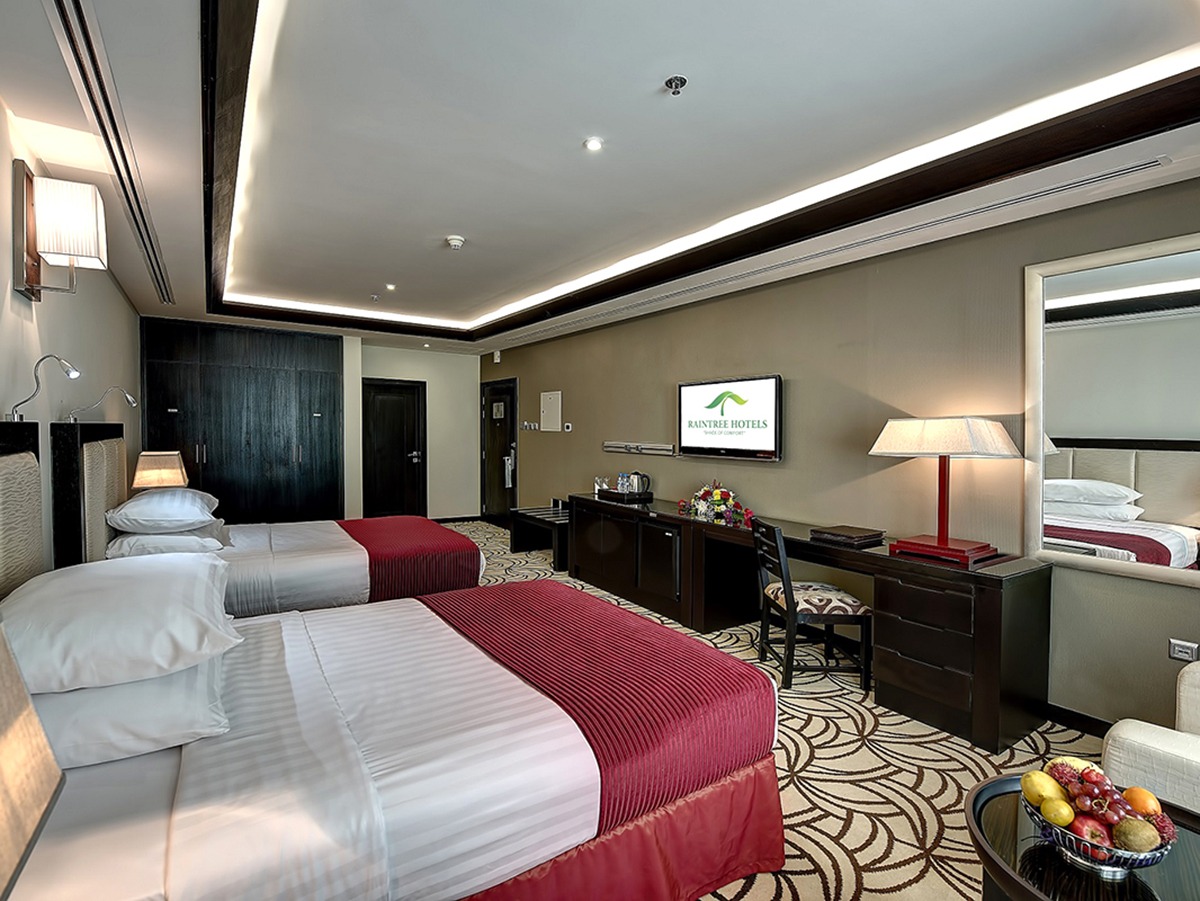 Raintree Hotel Rolla