What exactly does Agoda offer?
Agoda is all about
affordable travel
We partner with hotels, private homeowners, airlines, and other suppliers to offer amazing deals on travel.
The Agoda platform makes discounted rates available at approximately 2.9 million hotels and private homes around the globe, ranging from budget options to five-star luxury stays. You can also book discounted flights, rental cars, and hotel and resort packages at agoda.com and on our app.
Our range of accommodation types is diverse—you can book everything from tents to treehouses to tropical villas in more than 200 countries and territories around the world. Plus, we list more than 1.5 million private homes: city apartments, family homes, pool villas—you name it.
We're constantly introducing new products and promos to make sure you always get a good travel deal, while enjoying flexible booking terms.
Here's a list of all the products and promotional features we offer to help you save on travel.
Agoda Preferred
Trusted and verified properties that have a long-standing relationship as an Agoda hotel partner
Agoda Special Offers
Hotel packages with extra perks and savings. Clicking on the info icon when you're looking at deals will reveal the exact details.
Agoda Cash
What is Agoda Cash? It's "cash" you can use to pay for bookings on Agoda. Whenever you book a property with this icon, you get more Agoda Cash to use for future bookings. Agoda Cash expires on December 31 the year after you made the booking.
Agoda VIP program
Our loyalty program starts rewarding you after just two bookings in two years. You don't need to sign up; once you qualify, you'll automatically become a Silver member and see deals with greater bigger and more hotel benefits. Make more bookings and you'll reach Gold, then Platinum, VIP status!
Mix and Save
This feature allows you to book a mix of the cheapest rooms at your chosen hotel during your stay dates, for an even lower price.
Monthly Stays
Deals on stays of 30 days or more.
Day Use
A special feature that offers deals on day rates at hotels (available in select countries only).
Bundle & Save
This feature gives you more savings when you book flights and hotels, or two or more hotels, together at the same time.
GroupBuy sales
These special sales give you the chance to "unlock" special savings when a certain amount of people opt in.
Travel guides
These free guides give you information on the best hotels, activities, and attractions in destinations around the world.
ASQ pages
These are dedicated pages on Agoda where travelers can search deals on quarantine stays in a growing list of countries.
GoLocal
Discounts on domestic hotel and private-home rates, supporting in-country travel.
GoLocal Tonight
Discounts on same-day stays, supporting neighborhood staycations.
Hygiene Plus
This badge is awarded to properties that adhere to international healthcare standards, such as disinfecting rooms, sterilizing equipment, and providing hand sanitizer.
Easy Cancel
This badge signifies properties offering free cancellation up to 24 hours of check-in.
TTogether
The Travel Together campaign supports the Thai Government's initiative to promote domestic tourism to citizens of Thailand.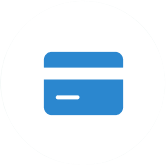 Payment options
Customers can choose how they want to pay, with the choice of credit and debit cards, cash, PayPal, and even installment payments.