Lone Pine Koala Sanctuary provides the ideal habitat for its resident koalas to live a virtually normal life in a protected area. The koala sanctuary works to help protect these animals from predators as well as environmental changes. Lone Pine Koala Sanctuary is located in the Brisbane suburb of Fig Tree Pocket on 18 hectare (44 acres) of land on the banks of the Brisbane River. Established in 1927, the wildlife park, which includes a zoo, is the largest koala sanctuary in the world.
The History of the Sanctuary
Since 1927, Lone Pine Koala Sanctuary has provided for a safe refuge for injured and sick koalas, as well as those orphaned. When it opened, it was an important place for the protection of the species. At that time, the animals were being hunted and killed for their fur. Lone Pine Koala Sanctuary was designed to protect those animals from extinction. The sanctuary began with just two koalas: Jack and Jill. Over the years, and especially during World War II, the area became more readily known, especially when famous men and women, such as Douglas MacArthur's wife, visited the area.
FIND & BOOK A HOTEL IN BRISBANE TODAY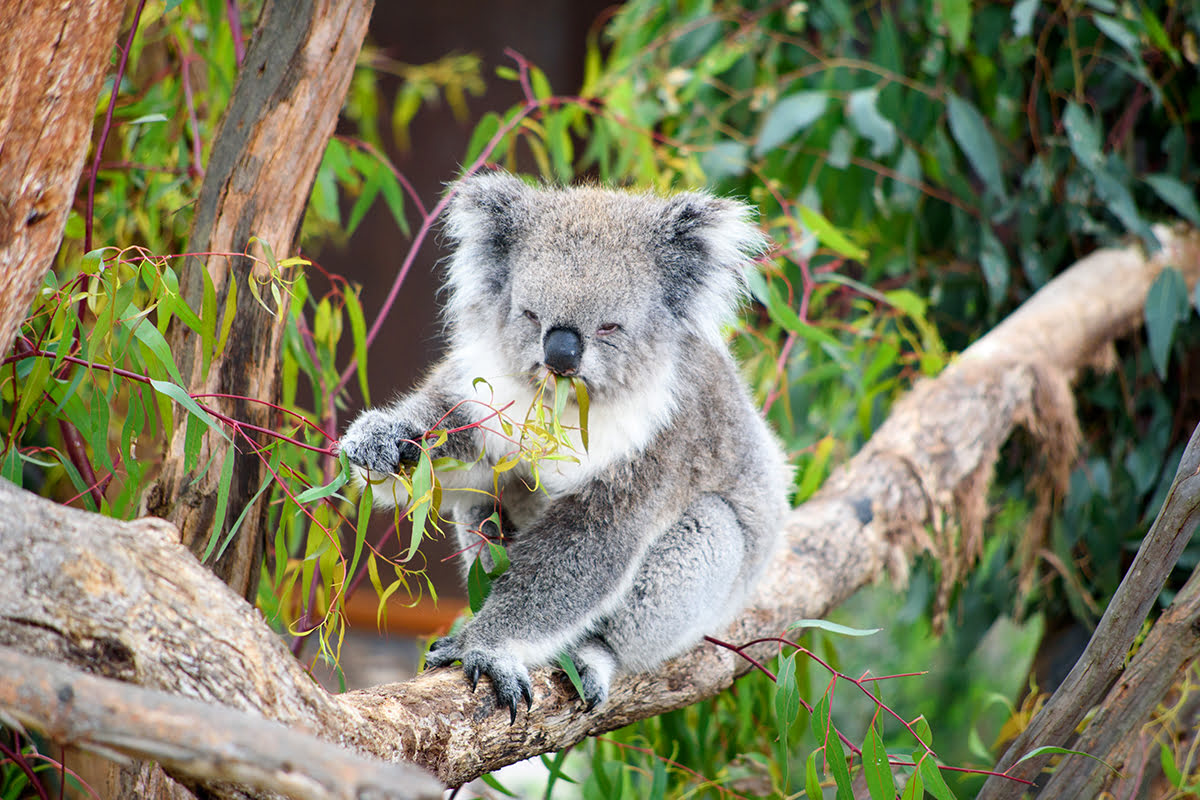 Touring the Location Today
It takes from two to three-and-a-half hours to walk through the sanctuary and take the tour, and the experience is both fun and educational. It is possible to feed the koalas, and now, visitors can even hold a koala for an extra fee – and a promise to follow strict guidelines. While this paid activity offers a once-in-a-lifetime experience, there are plenty of free activities that offer the same, and Lone Pine Koala Sanctuary is home to much more than just koalas! About 130 animals are present in the connected zoo, which is home to Tasmanian devils, echidnas, other reptiles, and platypus. Many of these came from the Healesville Sanctuary, which is located near Melbourne. There are also kangaroos and wombats. It is also possible to watch the free-roaming kangaroos, which explore a full two hectares of land.
Hours & Ticket Prices for Lone Pine Koala Sanctuary
Lone Pine Koala Sanctuary is open from 9 a.m. to 5 p.m. daily. Tickets are 42 AUD for adults; 25 AUD for children (ages 3-17) and seniors (65+). Family passes for two adults and three children are 88 AUD; Mini Family (one adult, three children) tickets are 65 AUD.