Knowing the best time to visit Paris can unlock sightseeing windows to pristine landscaping, stunning flower gardens, and an assortment of ornate fountains, sculptures, and building facades. Plan a trip to Paris according to the ideal time to travel and the perfect seasons to see some of the most popular attractions in France.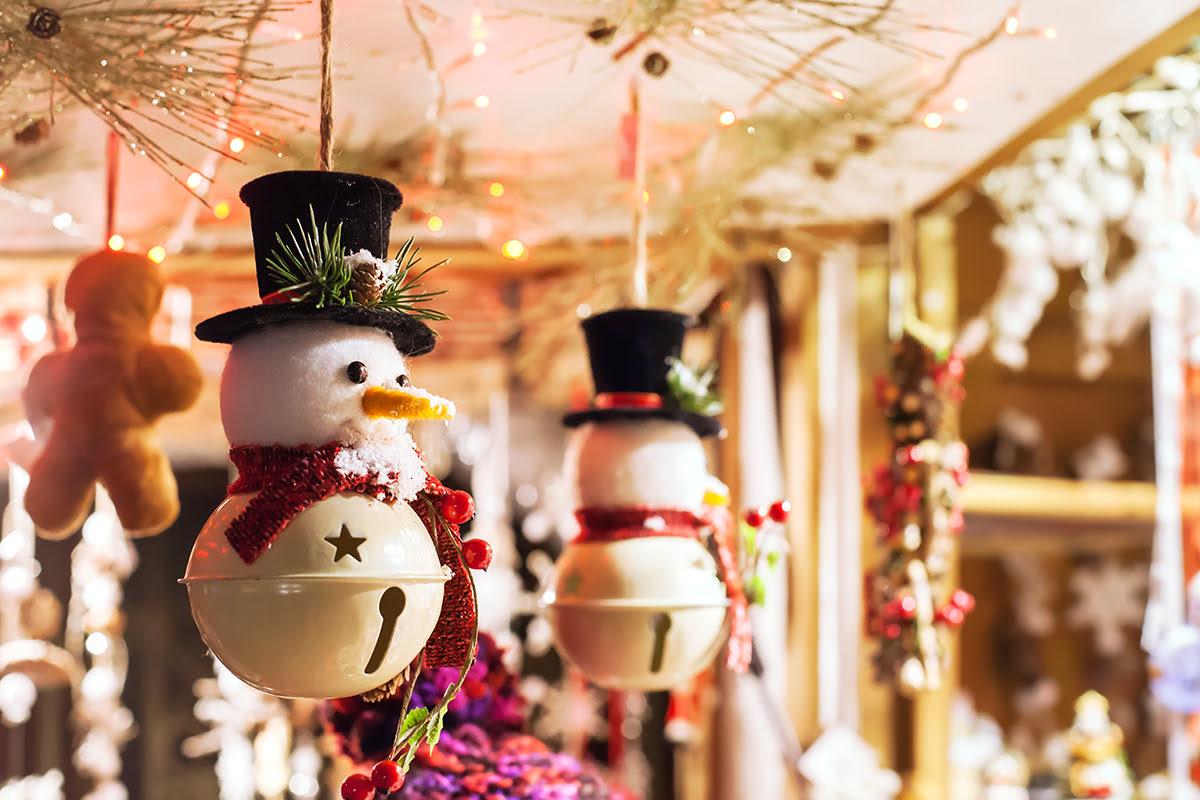 The Best Time to Visit Paris | Weather & Seasons
In order to determine the best time to visit Paris, you first need to understand the climate of this fine European city. The climate in this region is temperate and does not fluctuate too much over the course of the year, unlike other destinations of the world. During the fall and winter months, the temperature stays at around 42°F (5°C) and climbs up into the high 60s and low 70s (16 to 21°C) during the summer months.
Because of the temperate climate, you are much more likely to encounter rain than snow when visiting Paris during the colder months of the year. Likewise, you are not likely to encounter scorching weather conditions when you travel to this area of Europe during the dog days of summer. Paris is a city where you can have fun all year long, whether you prefer the city streets or a hike in the wilderness.
Check In to Regence Etoile Hotel, Step Out to Arc de Triomphe Monument
Discover more hotels and apartments around Arc de Triomphe Monument
Seasonal Events & the Best Time to Visit Paris
Paris is a super-hub for art, history, iconic fashion shows, gourmet food, and music. It is home to a forward-thinking culture and way of life where people are encouraged to think big and express themselves boldly. Visiting Paris is an adventure for all of your senses, and below are some of the top events, festivals, activities – and the best time to visit Paris!
Paris Fashion Week: A semi-annual event held in February/March and September/October where top designers from famous brands like Dior, Chanel, and others take to the stage and showcase their latest designs. While it may be a bit difficult to snag tickets and get up-close-and-personal seats to all of the action, it is not impossible! Even if you can't score a golden ticket, you can still make your way to Carrousel du Louvre and capture a glimpse of all the commotion.
A Month of Concerts: Head over to Bercy Village every Tuesday night and Thursday night of August and show your support for up and coming musical talent. Each night new performers get to show off their musical abilities and scoop up some new fans in the process. You will get to hear the sweet sounds of Indie, jazz, soul, rock, and even some rap.
Tour De France: A French tradition since 1975 that encourages athletes to get out and ride their bicycles around the country, Tour De France is an annual event that happens every July and lasts for 21 days. If you happen to be in Paris, head over to Champs Elysees and celebrate as the cyclists arrive to cross the finish line.
Christmas Markets: Christmas is a special time of year and can be the best time to visit Paris when colored lights line the streets, the smell of mulled apple cider fills the air, and an assortment of vendors come out to sell unique foods and gifts. If you are in town during the holiday season, stop by Le Marché de Noël near Notre Dame Cathedral or Le Village de Noël in Châtelet – Les Halles shopping district. Christmas markets have been a holiday tradition in the regions of France and Germany since the 14th century and are still a popular tradition to this day.
Grand Prix d'Amérique: Competitive horseback racing is a time-treasured pastime in many parts of Europe, and you can purchase tickets to watch all of the action at Bois De Vincennes. This event takes place each January and promises to be filled with adrenaline pumping action. Because of the Grand Prix d'Amerique, many travelers think January is hands down the best time to visit Paris. Grab some beer and a bite to eat at the stadium and watch legendary horses ride around the track at lightening fast speeds.
Salon Du Chocolat: Does indulging on a piece of succulent and silky chocolate make you feel as though you have reached the heavens? If so, the best time to visit Paris is in the fall because Salon Du Chocolat is an event worth savoring. This event is held each year during the last week of October/first week of November and provides gourmet chocolatiers the platform to really strut their stuff! The event is held at Paris Expo Porte De Versailles and features the work of over 200 pastry chefs, representing over 60 countries. While you are there, sample some gourmet chocolate, watch live chocolate-making demonstrations, attend a workshop, and purchase some gifts (and chocolate!) to take with you.
Street Food International Festival (SFIF): In celebration of quick-serve food truck cuisine, the Street Food International Festival is an annual event that happens during the middle of September. Make your way down to Paris Expo Porte De Versailles and sample homestyle dishes that represent just about every country in the world. The eats are cheap and the flavors are bold and mouthwatering, making September a best time to visit Paris.
The Best Time to Visit Paris | Arriving in Paris
If you are taking an international trip to Paris, the most straight-forward way to get there is to fly to the city. The two main airports that serve Paris are Paris-Orly Airport (ORY) and Charles de Gaulle Airport (CDG). The exact airport you will fly to will be dependent on the airline carrier you fly with. Orly Airport is located approximately 11.5 miles from the downtown core and Charles de Gaulle Airport is located approximately 20 miles from the downtown core.
Another option is to utilize the European train system if you are traveling to Paris from another European destination. The train systems across Europe interconnect with one another so the train is ideal for those who are looking to enjoy some scenery during the best time to visit Paris. Bring a camera and be ready to capture historic sites, cascading mountain peaks, lush forests, and centuries old kingdoms. The Interrail is one of the most popular high speed train systems and you can use your Interrail Pass to get the best prices on your travels.
Getting Around Paris
Getting around Paris is simple thanks to a robust transportation system. Before you leave the airport, you can pick up a rental car to drive during your visit. Driving in France is much like driving anywhere, except some of the roadways are extremely narrow. And like many major cities, you are likely to face traffic congestion during peak commute times.
By car: If you plan to drive while in Paris, make sure to carry a valid driver's license from your home country/state, along with your passport. You also are required by law to carry reflective vests with you in the event you have to make an emergency stop on the side of the road or get into a car accident.
By bus: Paris is served by a day and night bus service, as well as a tramway and railway. Riding the bus is a cheap way to get around, and most tickets cost approximately € 1.90 each; you can also purchase packages of 10 tickets for a discounted price. The Metro bus runs during the day from 7 a.m. to 12:30 a.m. and offers service all over the city and suburbs. For bus travel at night, you will catch the Noctilien; which runs from 12:30 a.m. to 5:30 a.m. in most parts of the city.
By tram: The Tramway is another viable option for getting around Paris if you have no clearly defined place you would like to venture off to, and if you do not mind doing some walking. The Tramway is a hybrid between a trolley and bus and operates around the perimeter of the city with four zones labeled T1, T2, T3, and T4.
By express train: Paris also has an express train system called the RER Train Network. The RER has several different routes that cut through the city and surrounding suburbs. Each route has a clearly defined color scheme that is either red, blue, yellow, green, or pink. The RER runs from 6 a.m. to 12:45 a.m. daily.
By taxi and ridesharing companies: As in many major cities in the world, you can also call upon Uber or a private taxi service to help you get around Paris. Most rideshare companies in Paris utilize smartphone apps for easy reservations. Ridesharing is a great way to get around the city as you can avoid the stress and headaches of driving and can check out more of the beauty of the city as you commute from one destination to the next.
Currency Exchange in Paris
Like with many other European countries, Paris, France is on the Euro system and exchanging your currency in this city is super easy to do. While going to the ATM is a quick and convenient way to get the currency you need to have fun at Paris attractions, "money changer" buildings also are popular. These currency exchange shops have been in business for centuries and many of them still boast their old-world charm and decor. Visiting a "money changer" gives you the opportunity to exchange your currency in the same manner as it was done during historic times. You will feel as though you have stepped back into simpler times. Currency also can be exchanged at banks, hotels, and at the currency exchange centers at the airports.
How to Book a Cheap Hotel in Paris
Visiting Paris is not as expensive as you may think. You can maximize your travel savings by traveling to Paris in November-February and April-June when tourism to the region is down. By traveling to Paris during non-peak travel months, you will have better choices when it comes to hotel accommodations and can avoid the crowds at the main attractions. During the seasons when tourism is down, hotels slash their prices and so you have the opportunity to save big money on luxury accommodations. The ideal time to book hotel rooms, airfare, and activities passes is during the middle of the week when most people are working or attending classes.
If you are looking for the best time to visit Paris and are on a tight budget, be sure to hunt for deals in which you can bundle your hotel, airfare, and transportation costs for a low rate. There are many vacation packages out there that offer up to 50% off when you plan ahead. Visiting Paris in the fall affords you the opportunity to take advantage of free events and activities. This is the time of year when the annual wine harvest is in full swing and there are many exhibitions going on around the city.
5 Popular Hotels in Paris
Paris is home to many different hotel options that all boast their own unique charm and appeal. Whether you are looking for something that is modern and chic or has the essence of old European style, you are sure to find accommodations that you love. In Paris you can find everything from community hostel accommodations for backpackers to fine luxury hotels with room service and fancy health and wellness day spas. Depending on what time of year you decide to travel to Paris, you can score excellent rates on the perfect hotel room.
1. Hotel Academie Saint Germain
Adorned in quintessential old-world style French decor and furnishings, Hotel Academie Saint Germain is quite simply classy and provides a relaxing atmosphere. Each guest suite comes complete with ornately-carved furniture, Victorian Era portraits, and plush linens that allow you to cozy up in bed after a long day. The rooms at this hotel are ideal for business travelers and tourists alike. When staying at Hotel Acadamie Saint Germain you can take advantage of a concierge service, a full service bar, room service, free Wi-Fi, private drivers, a welcome tray, a fitness center, and more. Book your hotel room during the winter and spring season to get rates as low as $149 (USD) per night. Hotel Acadamie Saint Germain is located at 32 Rue des Saints-Pères.
Check In to Hotel Acadamie Saint Germain, Step Out to Eiffel Tower
Discover more hotels and apartments around Paris
2. Hotel Duc De Saint Simon
Situated in the heart of the city, Hotel Duc De Saint Simon is a luxury retreat for those who love vibrant colors and the traditional culture of Paris. This hotel is located at 14 Rue De Saint-Simon and you can get rooms for as little as $150 (USD) per night during the fall, winter, and summer season. Hotel Duc De Saint Simon features floral wall paper, classic portraits, Victorian style furnishings, fine French terraces, and friendly staff members who will make your visit to Paris extraordinary. The hotel is located near all of the popular attractions of the city and is open year-round for your enjoyment.
Check In to Hotel Duc De Saint Simon, Step Out to Louvre Museum
Discover more hotels and apartments around Paris
3. Le Burgundy Hotel
An ultra modern hotel with a hint of classic French design, Le Burgundy Hotel features an open and airy look that draws in all of the sunshine of the region. With 59 guest rooms that are decked out in bright and vibrant colors, this hotel offers a place of restful retreat that has urban flair. You can reserve a junior suite, a toned down classic room, a duplex room, apartment suite, and more for as low as $369 (USD) per night. You will find Le Burgundy Hotel in downtown Paris at 6-8 Rue Duphot. While visiting this hotel, go for a dip in the indoor pool, grab a bite to eat at the restaurant, and get your workout in at the fitness center.
Check In to Le Burgundy Hotel, Step Out to Musee D'Orsay Museum
Discover more hotels and apartments around Paris
4. Hotel La Bourdonnais
Occupying a prominent foothold in the shopping and entertainment center of Paris, Hotel La Bourdonnais is a stately hotel that caters to those who enjoy the finer things in life. The focus of each room is to provide you with simplistic designs and plush furnishings, so you can relax and unwind after a long day. During the non-peak travel season, you can book a room at this fun boutique hotel for as little as $148 (USD) per night. Amenities available at Hotel La Bourdonnais include a rustically elegant bar, complimentary French breakfast, a library, expert massages, a meeting room, and more. You will find this beautiful hotel at 111-113 Avenue de la Bourdonnais.
Check In to Hotel La Bourdonnais, Step Out to Arc De Triomphe Monument
Discover more hotels and apartments around Paris
5. Hotel Napoleon
With Arc De Triomphe Monument as its backdrop, Hotel Napoleon exudes luxurious appeal and offers interior decor that is both artistic and inspiring. Complete with communal seating areas, outdoor balconies that allow you to take in the beauty of the city, and a world-class fitness center, this hotel offers a restful escape after a long and busy day. Rooms can be reserved for less than $230 (USD) per night during off-peak travel months and you will always receive the royal treatment. This hotel is located at 40 Avenue de Friedland.
Check In to Hotel Napoleon, Step Out to Arc De Triomphe Monument
Discover more hotels and apartments around Paris