As the oldest and biggest market in South Korea, Namdaemun Market dates all the way back to the year 1414. Today, the market remains one of Seoul's most popular attractions with visitors and tourists alike. The Namdaemun Market is situated near The Great South Gate, which was an entrance to Seoul's old city. As a major Korean market, Namdaemun is filled with a myriad of vendors and merchandise of all types. Although most of the marketplace is located outdoors, there are also many shops that line the streets near the market that are also popular with shoppers. Namdaemun Market is invariably busy with visitors of all ages. If you're interested in doing some shopping, however, it's worth braving the crowds to find amazing deals.
Introduction to Namdaemun Market
Of all Korean markets, Namdaemun Market is probably the most famous and is known worldwide. As Seoul's largest market, Namdaemun brims with vendors and shoppers. It's a great place to find souvenirs on your visit to South Korea as well as delectable street food and merchandise of all sorts.
One of the most notable features of the market is that Namdaemun Market never closes. The market is open 24/7 and is conveniently arranged by category. You'll find streets devoted to children's clothing, adult clothing, accessories, electronics, household items, and more. As a hub for Seoul life, Namdaemun Market is also a great place to witness the city's traditional side. If you take a break from the shopping, you might want to grab some tea and a snack to enjoy watching street performers or to watch the vendors haggle over their wares with customers.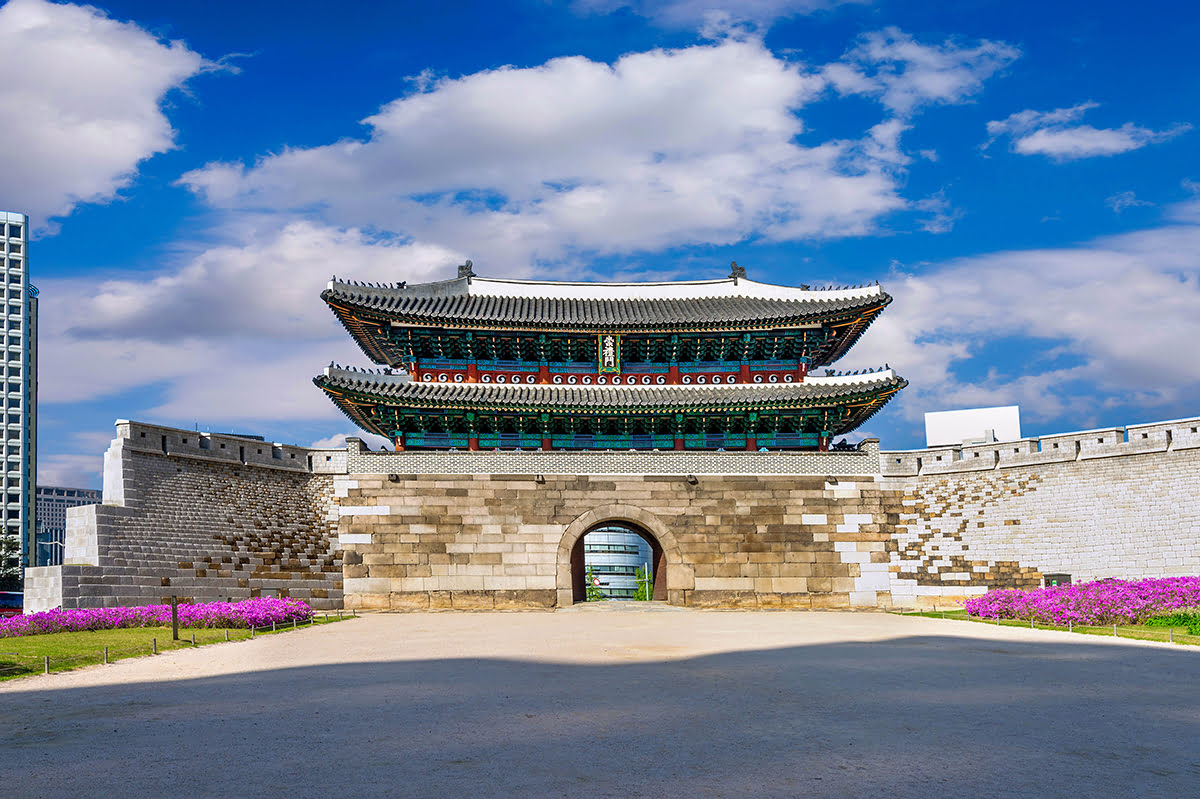 The History of Namdaemun Market
Namdaemun Market was founded during the early 1400s. Historians believe the market was established during the reign of King Taejong who was the third king of the Joseon Dynasty. At the time, the king's court ordered the construction of shops in Namdaemun that could be rented to area merchants and traders. While various goods were sold during the market's earliest days, wares like fish, grain, and produce were the primary items for sale. Other merchandise like bamboo, rice thatch, and salt also found their way into the market during its early years. Eventually, wars with Japan and then China led to an economic downturn for Koreans. People began to flock to Namdaemun Market to sell any goods they could.
By the 1600s, Namdaemun Market became a hub for selling a wide array of merchandise that included fabric, pottery, and furnishings. In many ways, the marketplace remains the dynamic and diverse place it has been for centuries; although modern wares like electronics are sold in Namdaemun Market now, many of the same types of items sold long ago continue to be sold there today.
What Can You Buy at Namdaemun Market?
One of the reasons why South Koreans love Namdaemun Market so much is because it has just about everything under the sun for sale. Shoppers can find traditional Korean costumes, cheap and high-end cosmetics, jewelry, footwear, cell phones, Asian medicines, spices, televisions, artwork, vases, pottery, draperies, carpets, teapots, basketry, lamps, books, glassware, cameras, video games, umbrellas, jeans, t-shirts, rice cookers, luggage, jackets, toys, craft supplies, daily living essentials, and more.
The prices at Namdaemun Market are generally good, especially from vendors who produce their own products. They're able to sell their wares at wholesale prices. The market also features many products imported from China; these are also generally inexpensive to purchase.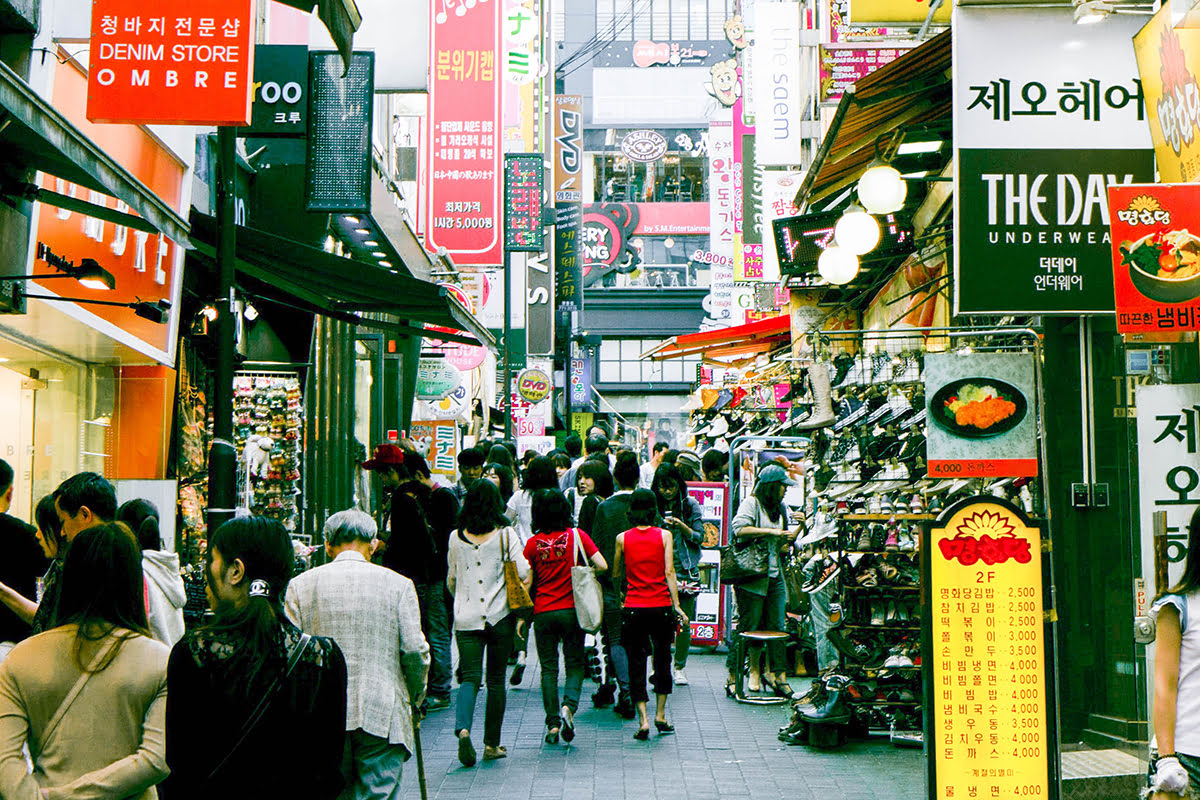 Tips to Keep in Mind When Shopping at Namdaemun Market
Namdaemun Market features blocks and blocks filled with vendors and stores. The market is a veritable maze of roughly 10,000 shops and vendors. Visitors should note that the market is designed for pedestrians. So, if you're planning to do a lot of shopping, you may want to bring along a cart. Also, it helps to have some idea of what you're looking for so you can pinpoint your trip to those streets.
While many of the shops accept credit cards, a good portion of the stalls prefer cash only. So, it helps to bring along cash. In addition, you can bargain with vendors if you wish, especially if you have noted other vendors selling similar wares at lower prices.
Eating at Namdaemun Market
One of the best reasons to visit Namdaemun Market is for the food. The market features a plethora of food stalls. Seoul's street food scene is one of the hottest in Asia, and Namdaemun Market is one destination many foodies flock to enjoy popular Korean foods and snacks. When shopping the market, you're bound to get hungry. You'll want to enjoy foods like gimbap, which is rice-filled seaweed. Other must-try eats at the market include fried dumplings, Korean tempura, rice cakes, mochi rice balls, skillet-fried pancake, cracker bread, red bean paste toast, grilled marinated beef, and steamed buns, Wash it all down with delicious Vietnamese coffee.
Things to Do near Namdaemun Market
Namdaemun Market is a popular destination in its own right, but it is also situated near many of Seoul's other popular attractions.
N Seoul Tower
If you're searching for a great view of Seoul, head to N Seoul Tower. The tower is major tourist attraction that's less than a mile from Namdaemun Market. The tower features a gift shop that sells a wide array of merchandise like t-shirts, sweatshirts, and totes. From high above the city, you can watch teeming crowds below.
Myeongdong
Myeongdong Street is another popular attraction near Namdaemun Market. Myeondong is famous for its shopping malls and luxury stores. While Namdaemun Market offers a traditional view of Seoul commerce, Myeongdong boasts a more modern atmosphere. Myeongdong stores feature luxury brands like Ralph Lauren, Chanel, Rolex, Swarovski, and more. When you're sightseeing in Myeongdong, be sure to see nearby attractions like the Myeongdong Cathedral and Underground Shopping Center.
Namsan Park
Namsan Park is another popular destination to visit after a morning of shopping in Namdaemun Market. Namsan Park is the largest park in Seoul. Celebrated for its walking trails, Namsan Park hosts many different events like festivals. During spring, the park is especially well known for its cherry trees and their beautiful blossoms. If you're a nature enthusiast, the park is a must visit location.
Deoksugung Palace
If you're interested in some of Seoul's history, head to Deoksugung Palace. It's a short distance from Namdaemun Market and is a major historical attraction. The palace was home to the royals of the Joseon Dynasty. It features distinctive architecture that reflects various historic periods. There are also fountains and gardens to see. After enjoying some of Seoul's rich history at the palace complex, head to the fourth floor of the SK Building in Jongno-gu, a district in central Seoul, to peruse modern digital art at the Art Center Nabi.
Seoul History Museum
Before heading to the market for an afternoon of shopping and snacking on street food, make time to visit the Seoul Museum of History. The museum features a myriad of relics about the city and country's past as well as special exhibits. The Seoul Museum of Art is also a major city attraction with its collections that include Korean artists from the past and present.
Insa-Dong
Insa-Dong is a neighborhood near Namdaemun Market. It's a popular destination for shoppers in search of art and antiques. Here, you'll find traditional Korean porcelain stores and other traditional shops as well as vendors selling items like handpressed papers, sculptures, and paintings. Insa-Dong is a charming place to stroll when the weather is nice. Many visitors and locals flock here for its historic and artistic ambience. In some teahouses and restaurants, there are even demonstrations of dance and calligraphy.
Other Attractions near Namdaemun Market
Hongdae
Seoul City Hall
Gwanghwamun Square
Myeongdong Nanta Theatre
Korea House
Garosu Street
Seoul Grevin Wax Museum
Cheonggyecheon
National Museum of Korea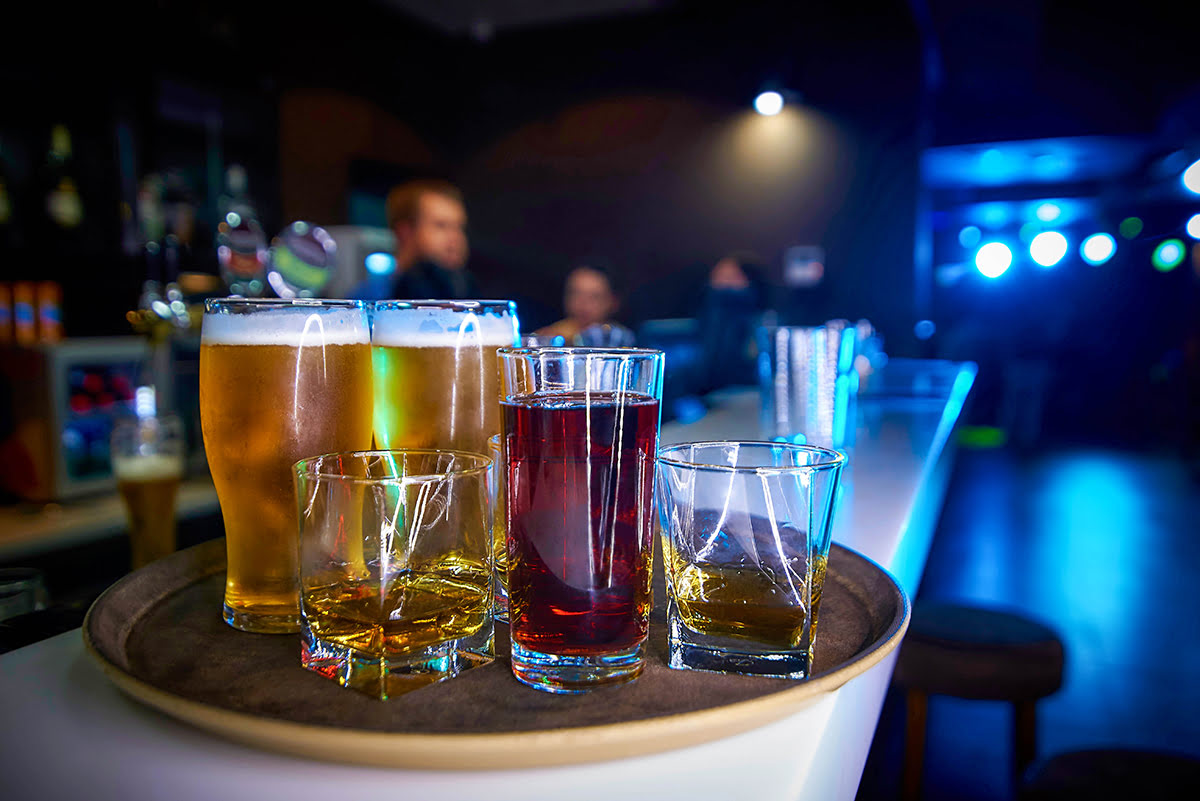 Nightlife near Namdaemun Market
Namdaemun Market is a nightlife destination all its own. Since the market is open all day and all night, it is popular with locals and visitors to the city alike. It's a great place to grab food before or after dancing at a hot Seoul club or singing tunes at a karaoke bar. There are lots of clubs, bars, and lounges near Namdaemun Market. You can find a sports pub where you can enjoy burgers and beers. You can also find friendly bars where you can get cheap drinks. Seoul's clubs feature live music where you can dance the night away. After a day of shopping, there's nothing like kicking back at a swanky lounge over craft cocktails and drinks.
Seoul features incredible rooftop bars where you can enjoy terrific views of the city. Many of Seoul's rooftop bars are posh, but some are casual and inexpensive. If you venture toward the city's university districts, you'll find many bars in alleyways that are popular with students. Nightlife in Seoul isn't confined to weekends either. Throughout the week, many of the city's clubs and bars stay up into the late hours of the night.
Popular Nightlife Venues near Namdaemun Market
Octagon Club
Bar Bliss
M2
Club Answer
Paradise Walker Hill Casino
Le Chamber
B One Lounge Club
Tipsy Rabbits
The Bungalow
Bar 31B
Jazz It Up
Monkey Museum
Arena
DStar
Popular Restaurants near Namdaemun Market
Myeongsin
Seoul Samgyetang
Nae Hometown Restaurant
Joongang Sikdang
MoMo Café Courtyard Seoul Namdaemun
Beijing Won
River Won House
Ssal Cooks
Dong Oyster House
JS Texas
King Dae Bakji Jimi Village
Han Sunja Handmade Noodles Soup
Transportation at Namdaemun Market
Namdaemun Market is located at 21, Namdaemunsijang 4-gil, Jung-gu. If you're planning to visit the market from Myeongdong, you can take the Line 4 at Myeongdong Station. To reach the market from Seoul Station, you take Line for and get off at exit 5. As such a popular destination, Namdaemun Market is easily accessible via public transportation. Many people also take motorbikes or taxi to reach the market. Remember, cars are not permitted in the marketplace.
Other Markets in Seoul
While Namdaemun Market is Seoul's largest and most popular market, there are others that visitors might want to check out. Many are also open during the day and evening. The marketplaces of Seoul are fun places to shop, but they're also centers where people congregate. You'll often find food and drink vendors selling Korean food as well as vendors selling handicrafts. After you've perused all of Namdaemun Market, you might want to visit Seoul's other popular marketplaces.
Most Popular Markets in Seoul
Dongdaemun Market
Garak Market
Bangsan Market
Hwangdong Flea Market
Gwangjang Market
Gyeongdong Market
Check in to a hotel or apartment near Namdaemun Market
Itaewon Crown Hotel
Imperial Palace Boutique Inn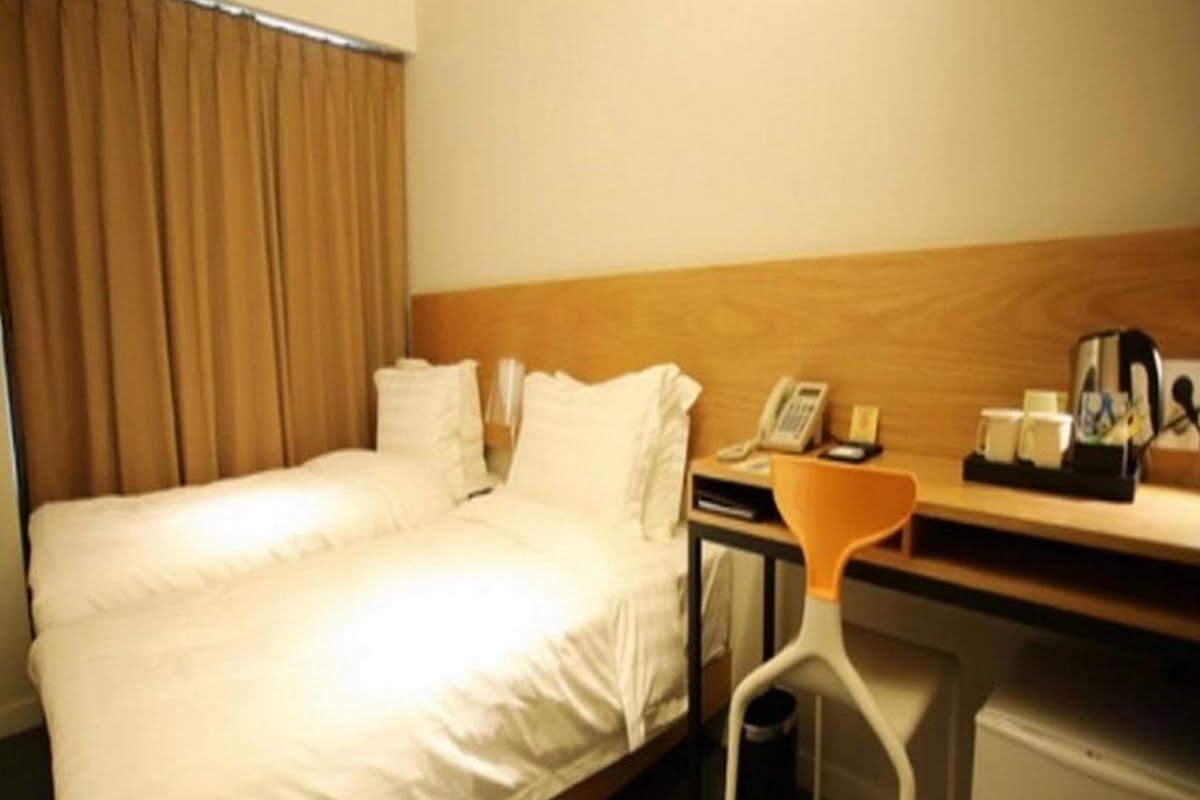 Hotel ITW