Seoul airports include Incheon International Airport and Gimpo International Airport. Gimpo International is closer to Seoul and accommodates most domestic flights. Incheon witnesses more international air traffic. The following guide provides information about services, amenities and transportation options at both Seoul airports.

Seoul Airports | An Overview of Incheon International Airport
Incheon International Airport is located 30 miles west of Seoul, South Korea. The airport opened in 2001 and took over much of the country's international air travel. Incheon International is typically touted as one of the top three airports on the planet, owing to its world-class amenities and services for travelers. The airport's location is quite unique as it sits on a piece of artificially created land in a shallow area of sea between the islands of Yeongjong and Yongyu Islands. Architecturally distinctive, the airport's terminal buildings are clean (the airport has been rated as the world's cleanest) and exceptionally well maintained. There are many things to see and do at this airport when you're there; enjoy skating on the Incheon's ice rink, relaxing with a spa treatment, or enjoying a traditional Korean meal.
Getting to Seoul from Incheon International Airport
Travelers have multiple ways to get from Incheon International Airport to their downtown Seoul hotel or other destination in the city. AREX, Airport Railroad Express, features two express trains that travel from Incheon Airport to Seoul Station. It takes roughly 43 minutes by the express train to reach Seoul. The All Stop Train travels to Seoul, but makes stops at subway stations between the airport and the city and takes nearly an hour to reach downtown Seoul.
Travelers also can take either a deluxe or standard bus to Seoul from Incheon. There are booths at each terminal (the IF Arrivals Hall of each) where tickets may be purchased. In addition, there are also taxis available for travelers who prefer a private conveyance. There is ferry service to the mainland, but since the dock is relatively far from the airport, transportation is required to reach it. For more luxurious travel, limousine service may be available.
Information about Incheon International Airport
Incheon International is a two-terminal airport that has earned numerous accolades for its design and overall operation. The world-renowned airport features 111 boarding gates and is frequented by such major airlines as American Airlines, Air Canada, Air France, Air China, British Airways, and many more. The airport includes 52 self-service kiosks for travelers and a luggage system that can process 31,000 luggage items per hour. There are multiple information counters and a convenient transportation center as well as numerous services and amenities.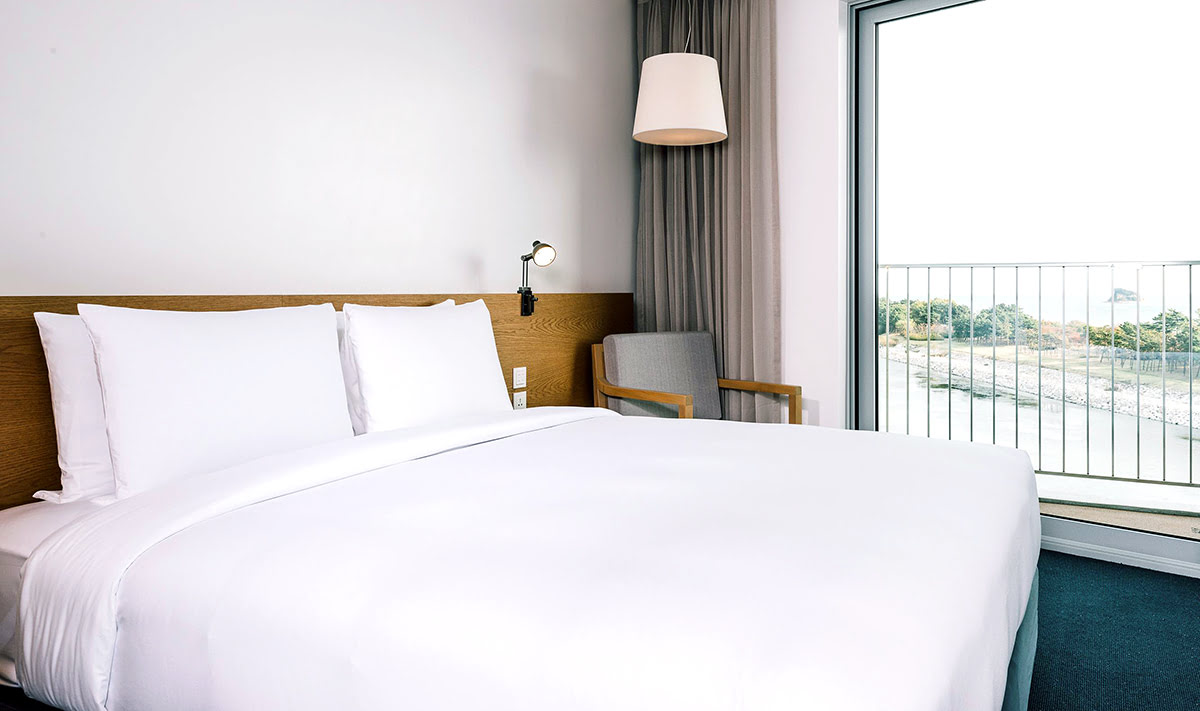 Services at Incheon International Airport
Not surprisingly, Incheon International Airport boasts a wealth of services that are important to both international and domestic travelers. Travelers who are flying with children will find family-friendly services that include baby-care facilities, family lounging areas, and a children's play area. Each terminal features multiple information desks to help travelers locate gates, restrooms, and amenities.
Other Airport Services
Luggage storage and lockers
Medical services
Pharmacy
Mobile charging stations
Post Office
Prayer room
Airport lounge areas
Cell phone rental
Laundry service
Wi-fi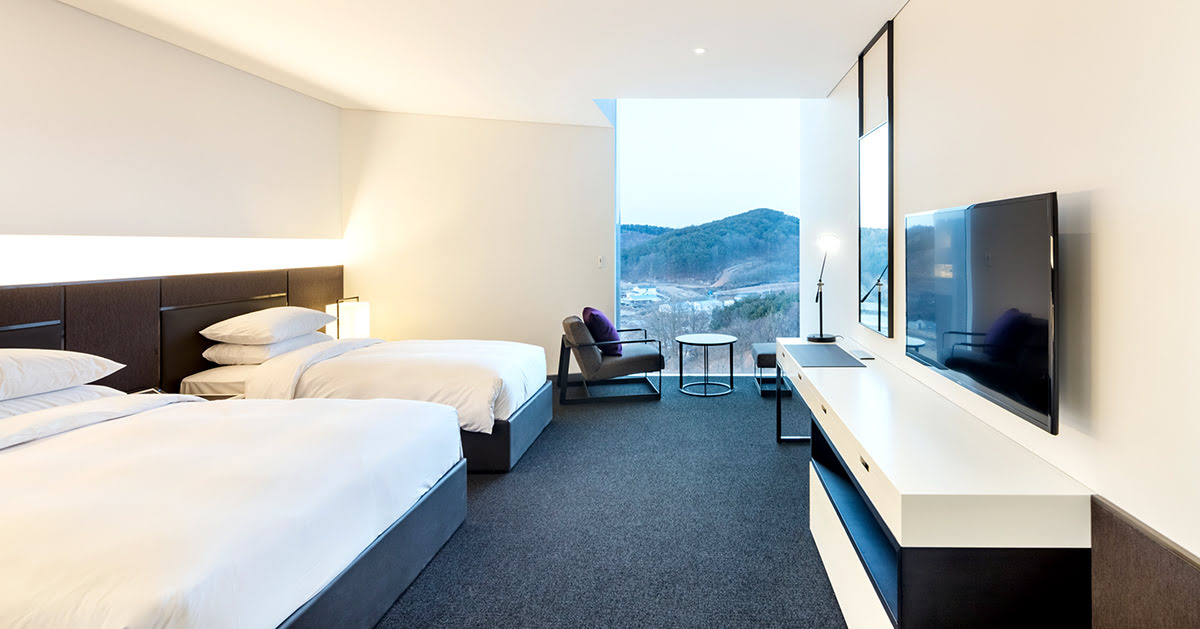 Incheon International Airport Amenities
As one of the busiest airports in the world, Incheon International meets travelers' demands for world-class amenities. Whether you have a few hours to spend at the airport or the better part of a day, you'll find a myriad of amenities designed to make your time at the airport as comfortable as possible. From family-friendly options to business-class options, there are many popular amenities to look forward to at Incheon Airport.
Incheon Airport Amenities
Digital gym / fitness center
ATMs and cash machines
Currency exchanges
Banking centers
Smoking zones
Individual shower rooms
Spa services
Salon services
Duty-free shops
Rest zones
Casino
Observation deck
Skating rink
Business center and business-class services
Golf course
Movie Theatre
Multiple restaurants / coffee and tea shops
Step out to Seoul airports
Things to Do at Incheon International Airport
If you have time to spare before, after, or between flights at Incheon International, you'll have little trouble finding things to do at the airport. You can enjoy a game of golf, stroll the airport's magnificent gardens, take an airport tour, or catch a film at the CGV Movie Theatre. You might also take some time to shop in the airport's stores and shops or to enjoy a meal at an airport eatery.
Popular Incheon Shops
Etude House
Marie-Antoinette
CU CVS
Samsonite
La Fete
K-Books
Bally
Cartier
Burberry
Coach
Fendi
Chanel
Popular Incheon Restaurants
Banjoo
Deokingwan
Hanok
Burger Hunter
Odeng Restaurant
Somoon
Marizzang
Bistrobar Lagrillia
Villa de Charlotte
Mozza Luna
Attractions near Incheon International Airport
When planning your Seoul travel itinerary, you might want to include some stops before or after your flight. Incheon International is about a 40-minute train ride from downtown Incheon, but there are still numerous attractions to enjoy near the airport to fill your time. Travelers can often take bus or a train to these destinations. Taxi service is also convenient.
Attractions close to Incheon International
Incheon Fairy Tale Village
Incheon Bridge
Wolmido
Jayu Park
Eurwangni Beach
China Town
Wolmi Park
Sindo Island
Incheon Art Platform
Crown Bowling Center
Silmido Island
Jjajangmyeon Museum
Incheon City
Sorai Ecology Park
Muuido Island
Dongmak Beach
Incheon Grand Park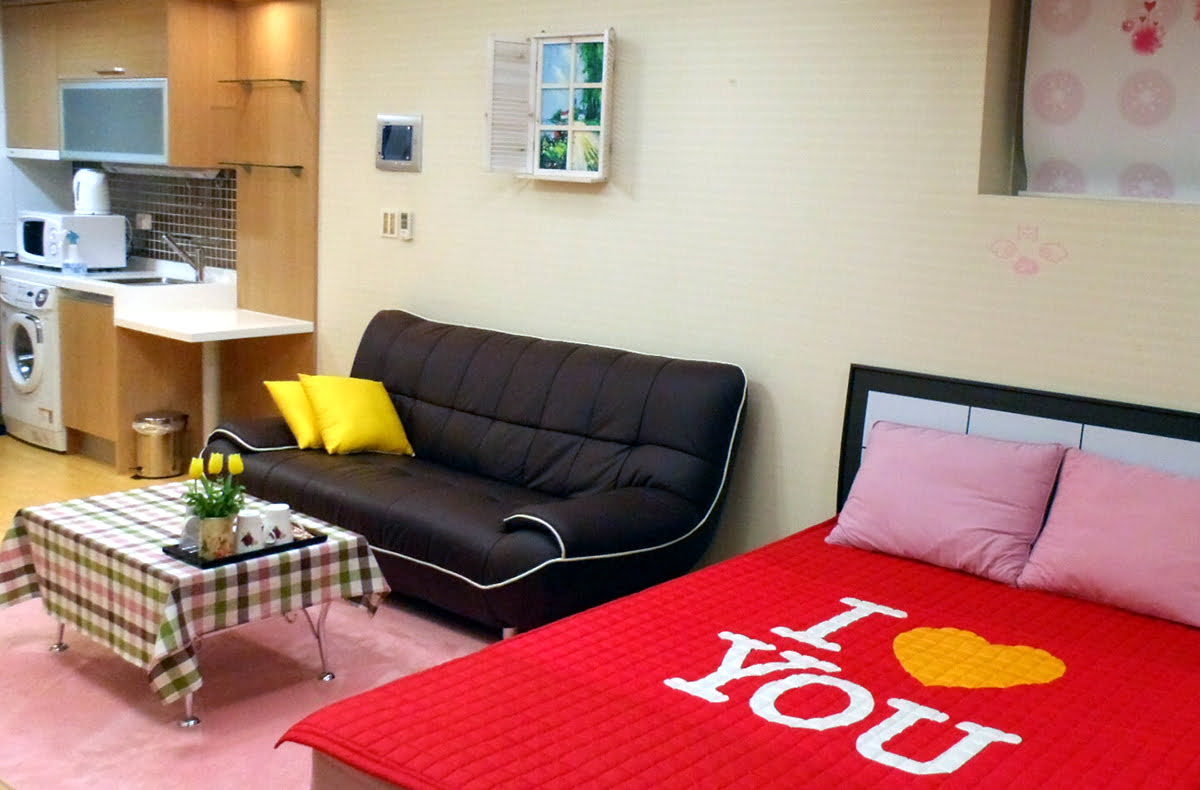 Incheon Airport Accommodations
There are numerous hotels, guesthouses, and motel-type accommodations in and near Incheon International. Area accommodations range from cheap / budget-friendly to luxury. Airport staff can help you locate hotels in your price range or you can search online.
Seoul Airports | Hotels in or near Incheon International
Seoul Airports | An Overview of Gimpo International Airport
Before the construction of Incheon Airport, Gimpo Airport was Seoul's hub for international air traffic. Gimpo still sees international travel, but not to the same extent that Incheon does. Located in the western part of the city, Gimpo is situated on the Han River. Gimpo Airport has been undergoing modernization, so it does not have all the bells and whistles that the newer Incheon Airport does, but its location in the city is convenient for many travelers. Constructed in 1939, this airport does have a long history, including as a military installation for the Japanese Army. Today, particularly as the airport modernizes, it does feature services and amenities – like duty-free shops and banking services – that are important to travelers.
Getting to Seoul from Gimpo International Airport
There are numerous ways to get from Gimpo International Airport to downtown Seoul. The All Stop Train from Gimpo takes about twenty minutes to reach Seoul Station. Travelers also have the option to take public bus, express train, or taxi to reach their Seoul hotel or other area destination. Public transportation in Seoul is known for its reliability. Some travelers may prefer to obtain limousine service, which is typically available.
Information about Gimpo International Airport
Gimpo Airport is located nine miles to the west of downtown Seoul. It is a hub for both Korean Air and Asiana Airlines. Though the airport caters mostly to domestic travelers, there are some international flights–typically to destinations like China and Japan. The airport has two commercial passenger terminals and two runways. It also features numerous services and amenities for travelers. The airport's services are streamlined and there are information desks where travelers can ask questions or receive direction to nearby hotels and airport amenities.
Services at Gimpo International Airport
Gimpo International Airport features many basic services that international travelers have come to expect. This Seoul airport includes services designed for business travelers as well as people traveling with children. Although sleeping in the airport is not permitted, there are numerous hotels nearby.
Gimpo Airport Services
Baby care facilities
Maternity lounge
Multiple lounge areas
Stroller rentals
Information desks in both terminals
Luggage storage and lockers
Medical services
Pharmacy
Post office
Wi-fi
Mobile charging stations
Currency exchange
Business-class services
Gimpo Airport Amenities
Although Gimpo doesn't contain the amount of amenities that the more modern Incheon Airport boasts, it does contain some noteworthy options. If you have time before or after your flight, you'll find plenty of helpful amenities that will enhance your airport experience.
Gimpo Amenities
Smoking areas
ATMS / cash machines
Lounge areas
Airport Observatory
Shops
Restaurants and coffee / tea stands
Gimpo Airport Shops
CU Concenience Store
DesignSkin
Duty-free shopping center
Gimpo Airport Restaurants
Food on Air
Emoi
Marizzang
Lotteria
Gong Cha
Things to Do at the Gimpo International Airport
There's no reason to feel bored when you're waiting to board your flight at Gimpo International. There are multiple things to do in and near Gimpo. Seoul's Gimpo Airport features an airport observatory that also features exhibition space. Many travelers enjoy shopping at Gimpo's duty-free stores or enjoying a meal. If you have a lot of time to spare, you might want to leave the airport to enjoy nearby attractions and restaurants.
Seoul Landmarks near Gimpo International Airport
Cheonggyecheon
Namdaemun Market
Gangnam District
National Museum of Korea
Bukchon Hanok Village
Changdeokgung Palace
Olympic Park
Coex Aquarium
Namsan Park
Banpo Bridge
Yeoeuido Han River Park
Restaurants near Gimpo International Airport
Little Saigon
Polba Set
Balwoo Gongyang
Paris Baguette
Agra
Go Mi Hardwood Charcoal Grill
River Village Barley Rice
Hoban
Gwangjang Market
Handongkwan
Attractions near Gimpo International Airport
If you're looking for things to do outside of the airport, you'll have no shortage of options when flying in or out of Gimpo. Depending on the amount of time you have, you can visit nearby attractions that are popular with locals and tourists alike.
Gimpo Airport Area Attractions
Lotte Cinema
Haneul Park
Ilsan Lake Park
Seoul Botanical Garden
Yeouido Park
Love Museum
Hongik University Street
Hongdae Art Market
Times Square Mall
Heojun Museum
Seoul World Cup Stadium
Hongdae Nanta Theatre
Aiins World
Mangwon Market
Haengju Fortress
IFC Mall
Sangdong Lake Park
Seoul Airports | Accommodations near Gimpo International Airport
There are multiple hotels near Gimpo International Airport that range from budget-friendly to luxury. If you have an early morning flight, you might want to book a hotel room the day before that's situated near the airport. There are also popular accommodations located near major attractions surrounding Gimpo International. You're sure to find one that suits your budget and other requirements.
Gimpo Airport: nearby Accommodations
Seoul Airports | Choosing an Airport in Seoul
If you have the option to fly in or out of one of these major Seoul airports, you might want to consider their services and amenities. Incheon International Airport easily offers more modern amenities for international travelers, but Gimpo's proximity to the city's center offers a level of convenience that is appealing to many travelers too. Since most international flights in and out of Seoul airports go through Incheon International, you may not have much choice over the matter. However, international flights in Asia may go through Gimpo International Airport as well. In either case, both of these Seoul airports have reputation for excellent customer service, cleanliness, safety, and reliability.