Getting the most out of your South Korea travel experience means knowing where to stay in Seoul. To be in the center of the action, book a hotel near Myeongdong. If you don't want to be tied to one district, use the Agoda app to book a guesthouse in Gangnam one night and a backpacker hostel in Itaewon the next!
AGODA EXTRA: Not only does South Korea have one of the fastest Internet connection speeds in the world, but the government works diligently to enhance the public's access to the World Wide Web. Wi-Fi is available for free in most subway stations and in more than 1.2 million locations in the country.
1. Stay near some of Seoul's most famous landmarks and best attractions in MYEONGDONG
Centrally-located Myeongdong is a logical choice for first-time travelers to Seoul. The district contains sights like Myeongdong Shopping Street and Myeongdong Cathedral, but most importantly, it is the home of Myeongdong Subway Station, which takes passengers directly to nearby N Seoul Tower and Bukchon Hanok Village … and about any other attractions in Seoul!
More attractions in Myeongdong
Best food and drink: Namdaemun Market

Best shopping: Lotte Department Store

Best entertainment: Myeongdong NANTA Theatre
Check In to Hotel Skypark Myeongdong II, Step Out to Myeongdong Cathedral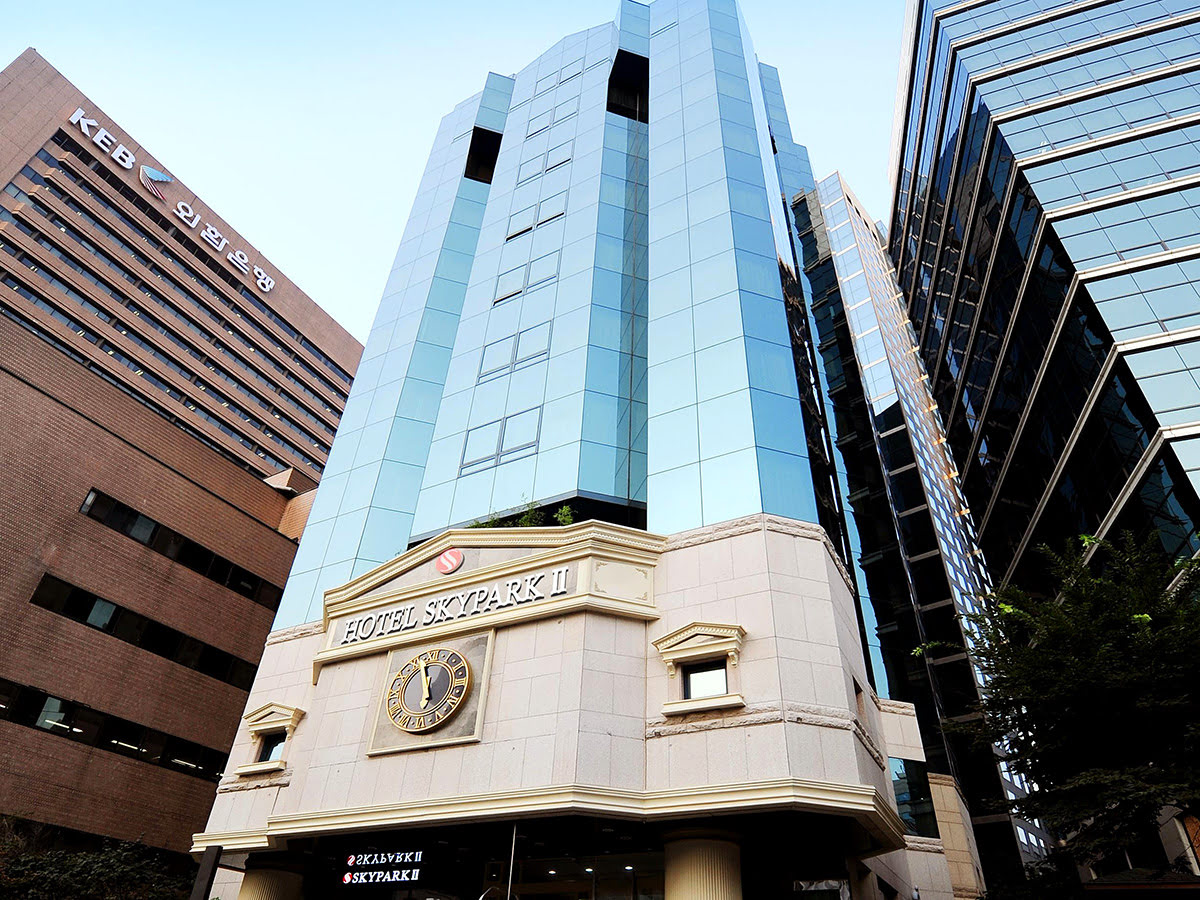 Discover more guest houses and hostels in Myeongdong
2. Experience authentic Korean food and culture during a tour of INSADONG
Tradition reigns supreme in Insadong. Wrought with tea houses, museums and art galleries, Insadong invites travelers to experience authentic Korean culture at attractions like Jogyesa Temple and Kyung-in Museum of Fine Art. Accommodations range from charming hostels to 5-star hotels, and most guest houses in Insadong are just a short walk from Sunday night street performances, regular art exhibitions and local festivals.
Top attractions in Insadong
Best food and drink:
Shin Old Teahouse

Best shopping: Insadong Ssamjigil

Best entertainment: Tapgol Park
Check In to J World 5, Step Out to Jogyesa Temple
Discover more guest houses and hostels in Insadong
3. Book a 5-star hotel, and get the best deal on plastic surgery in GANGNAM
With a reputation built on K-Pop and glamor, Gangnam beckons the posh with a giant array of nightlife spots and cosmetic surgery clinics. And the shopping and dining in Gangnam is spiffy, too! Reminiscent of Times Square NYC, clubs and restaurants cater to all-nighters, and some of the city's most elite shopping takes place at Apgujeong Rodeo Street. Daytime attractions include Lotte World theme park and the Seolleung and Jeongneung Royal Tombs (Seonjeongneung). Bongeunsa Buddhist temple also is in Gangnam.
Top attractions in Gangnam
Best food and drink: Yeongdong Traditional Market

Best shopping: Goto Mall underground shopping center

Best entertainment: Once In A Blue Moon
Check In to Weve House, Step Out to Seolleung and Jeongneung Royal Tombs (Seonjeongneung)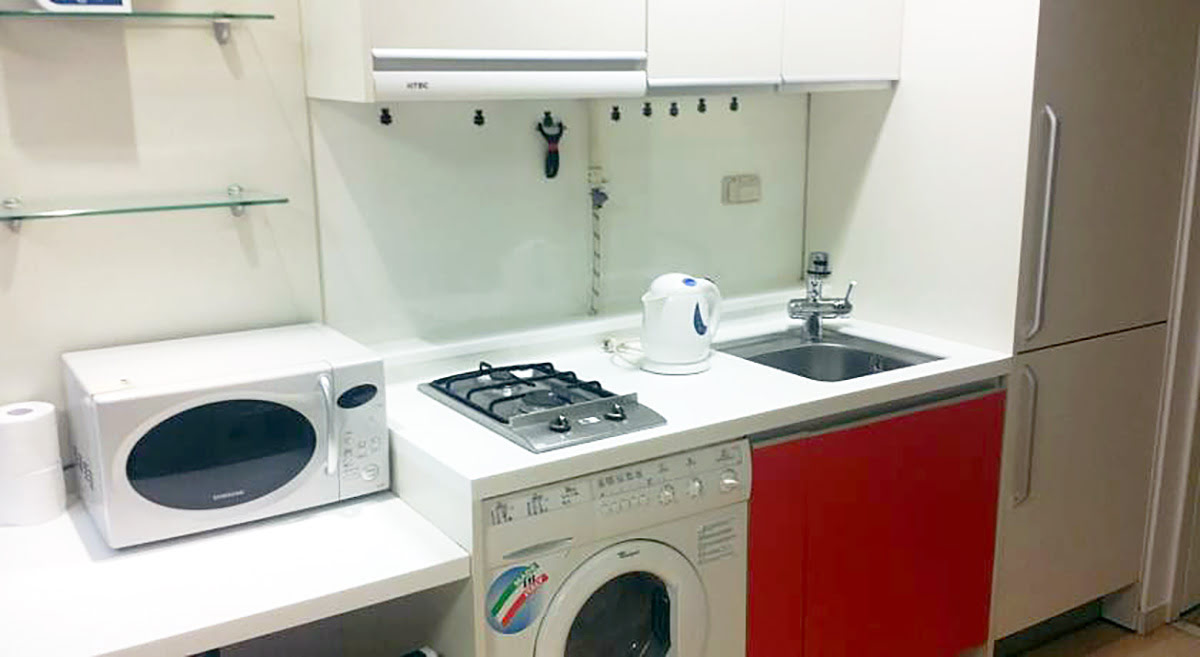 Discover more apartments and motels in Gangnam
4. Buy local art from students, and picnic on the Han River in HONGDAE
If you're a fan of street art, flea markets and always-thumping nightlife, consider staying in Hongdae. The area is packed with college students from Hongik University Seoul Campus, resulting in a unique selection of urban art galleries, theaters and trendy cafés. Follow the weekend crowd to Hongdae Free Market in Hongik Children's Park to browse through scores of local art and handicraft displays. You'll also find the Love Museum, one of the city's most risqué attractions. While this red-hot art gallery is full of fun and quirky works, it is recommended for adults only. For family fun, check out Trickeye Museum Seoul, or picnic alongside the Han River.
Top attractions in Hongdae
Popular food and drink: Ttobogetji Tteokbokki

Best shopping: Hongdae Shopping Street and KT&G Sangsangmadang

Best entertainment: The Henz Club
Check In to Marigold Hotel, Step Out to Hongdae Free Market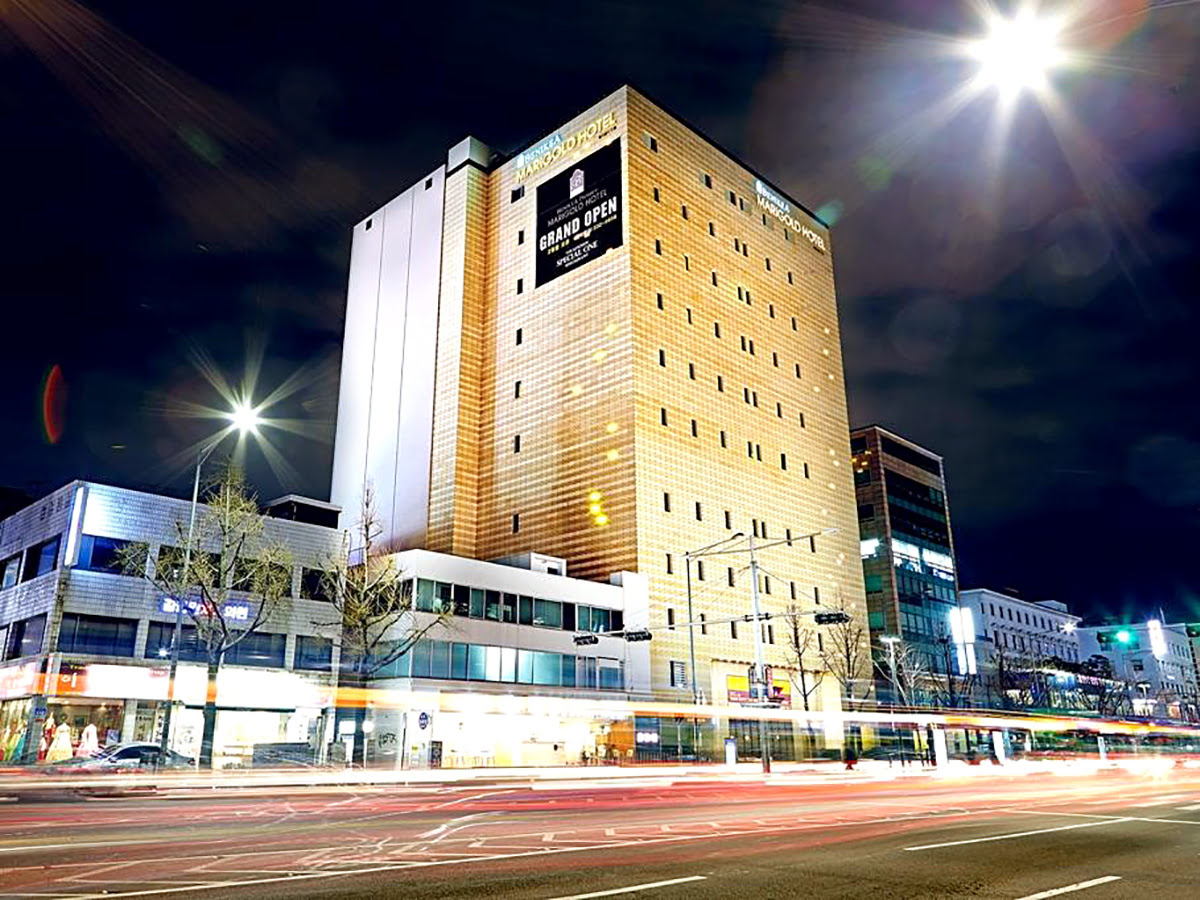 Discover more guest houses and serviced apartments in Hongdae
5. Journey through art galleries and a military museum in Seoul's expat hub of ITAEWON
Situated on the banks of the Han River, Itaewon is the main residential area for Seoul's expat population and the former home of Yongsan Garrison, headquarters to the U.S. military forces stationed in South Korea. The base moved in 2018, but the atmosphere of Itaewon remains as diverse as ever. The area contains dozens of antique and second-hand stores, not to mention an assortment of international dining hubs, nightclubs and museums. Oh, and let's not forget N Seoul Tower. Lovers of contemporary art enjoy a few hours at D Museum, and the Leeum, Samsung Museum of Art. The War Memorial of Korea details Korea's wartime escapades and showcases an outdoor display of military equipment.
Top attractions in Itaewon
Notable food and drink: Itaewon Market

Best shopping: Yongsan Electronics Market

Best entertainment: Club Soap Seoul
Check In to Hotel ITW, Step Out to Leeum, Samsung Museum of Art
Discover more guest houses and hostels in Itaewon