Running from October 1, 2021 to March 31, 2022, Dubai Expo 2020 is sure to welcome millions of visitors from all over the world. The site is located in the Dubai South district, which is easily accessible by several different transportation options. There are three main entrances, each only a 20-minute drive from Dubai Marina, and the city's metro goes directly to the expo site as well. Dubai is known for its tourist-friendly transportation system, which will help take a lot of the stress out of your travels. Check out our guide to getting around Expo 2020 and consider the best method of transportation to use during your visit.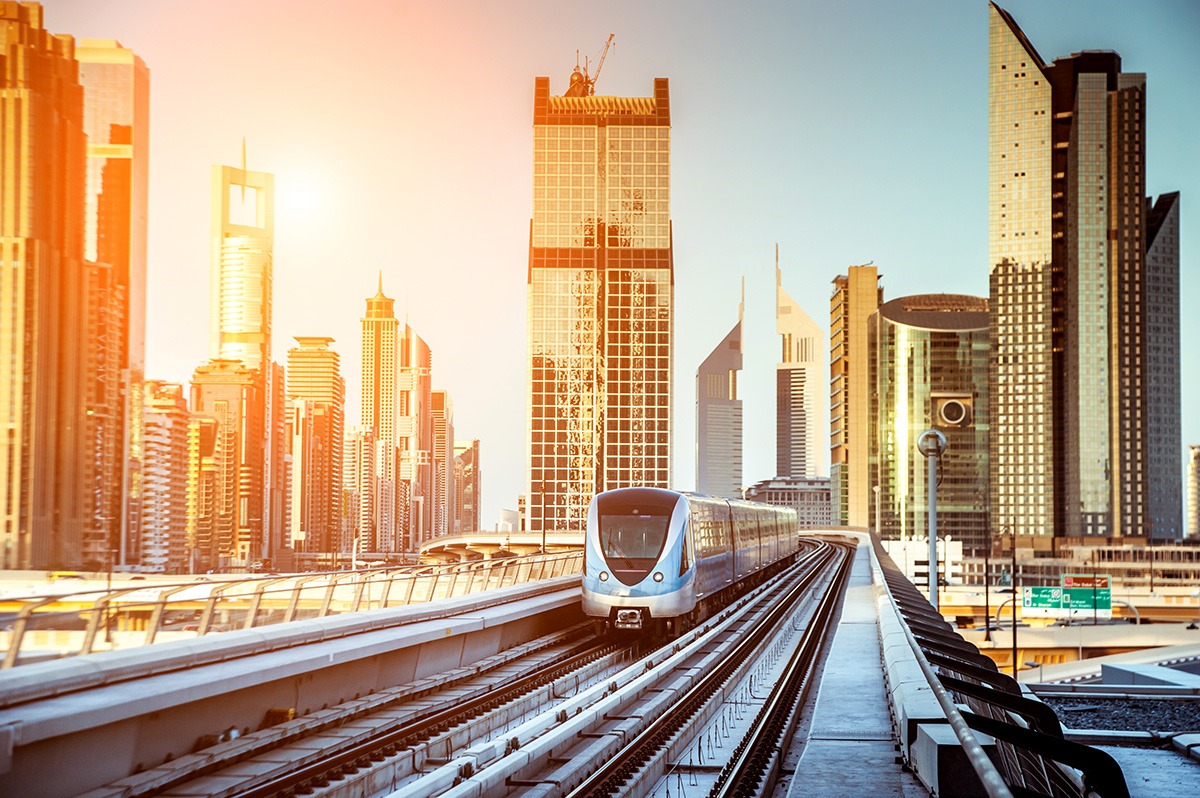 Getting Around Expo 2020 by Metro
The Dubai Metro is the city's rapid transit rail network. Not only is it the most affordable way to get around, but the trains are clean and comfortably air-conditioned so that you can enjoy your ride. The trains are also driverless and fully automatic, and most of the tracks go above the ground, providing great views of the city. You can reach the expo by hopping on the Route 2020 branch of the Red Line, which will take you to the Expo 2020 station. Opened in June of 2021, the station provides quick and easy access to the expo grounds.
The first trains arrive at Expo 2020 station at 6:15 a.m. Saturday to Thursday and 9:15 a.m. on Friday. Final departures from the expo are at midnight Saturday to Wednesday and at 1 a.m. Thursday and Friday.
Getting Around Expo 2020 by Expo Rider Buses
In addition to its top-notch metro, Dubai also has an excellent public bus service with more than 100 routes that go all across the city at an affordable price. For Expo 2020, the city is also offering a dedicated public bus service that goes to the expo site and is completely free of charge for expo attendees. It can be caught from many different locations throughout the city as well as from other Emirates. Just remember when leaving the expo that you will have to catch your specific expo rider bus at the same gate where it drops you off.
Getting Around Expo 2020 by Taxi
Taxis in Dubai are comfortable, plentiful, and fairly priced. There are always many waiting at the airport, and taxis are easy to locate wherever you are in the city as well, especially near metro stations and shopping malls. Any rides originating from Dubai Expo have a starting flat fee of just AED 20 (about 5.5 USD). The easiest way to hail a taxi wherever you are is to download the Careem app and select "Hala Taxi." The switch from the previous voice-response system to an e-hailing app has allowed for greater efficiency in Dubai's taxi service.
If you prefer, you can also use the Careem app to hail a private vehicle, and Uber is available in Dubai as well. Ride-hailing does tend to be more expensive than taking a Dubai taxi, but the cars may also have additional amenities like water and phone chargers for riders to use.
Getting Around Expo 2020 by Car
Renting a car to drive around Dubai yourself is a highly recommended transportation option if you enjoy driving. The city has a well-maintained network of highways and roads that will take you to the Dubai 2020 expo and anywhere else you'd like to do some sightseeing. Road signs are also easy to read for international visitors. Rental cars are available for a number of different price points, including budget options that may ultimately save you more than traveling on public transport. Those looking for a flashier ride will easily find it as well.
If you do choose to drive to Dubai Expo 2020, you can access the site from all of the city's major roads. There are four main parking zones to choose from, which will be clearly indicated by signs: Opportunity parking zone (accessible from E77 Expo Road), Sustainability parking zone (accessible from E77 Expo Road or D54 Zayed Bin Hamdan al Nahyan), Mobility parking zone (accessible from E311 Sheikh Mohammed Bin Zayed Road), and Dubai Exhibition Centre parking zone (accessible from E311 Sheikh Mohammed Bin Zayed Road).
Parking at Dubai Expo 2020 is completely free. Entry to the car parks is allowed from 8:30 a.m. to 12:30 a.m. Saturdays to Wednesdays and 8:30 a.m. to 2:30 a.m. on Thursday, Friday, and special expo days. Valet parking is also provided for 95 AED (or included in the price of a ticket with a valet parking voucher) and is available on a first-come, first-serve basis.
Getting Around Expo 2020 by Car Park Shuttles
All four Dubai Expo 2020 parking zones are situated a distance away from the expo grounds. While it's a good way to warm up your feet for walking around all of the pavilions, visitors have the option to hop on a car park shuttle instead. These shuttles go directly to the expo gate and operate very frequently during the hours that the parking zones are open.
FIND PLACES TO STAY NEAR EXPO 2020 IN DUBAI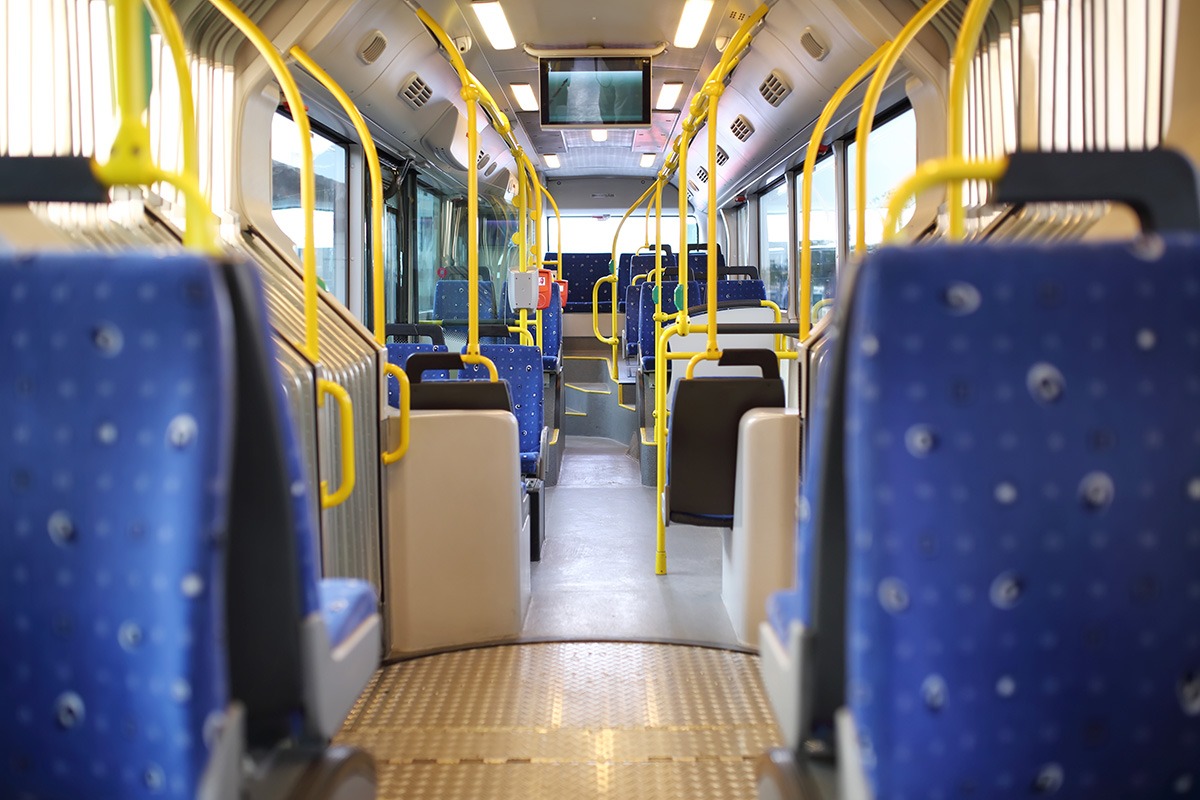 Getting Around the Expo Site
Once you have arrived at the Dubai 2020 Expo, you also have some on-site transportation options to consider. The expo site measures over four square kilometers, which is substantial but possible to explore on foot. Walking around the expo is a great way to get in all of your steps and a wonderful way to make new discoveries at every turn.
If you want to take in as much of the expo as you can, then just hop on the free-to-ride, high-frequency people mover. It goes to all of the main expo sites and is accessible for strollers and mobility equipment. A limited number of gulf buggies, some wheelchair accessible, are also available and operated by a trained driver. Finally, another fantastic way to experience Dubai Expo 2020 is on the wheelchair-accessible Expo Explorer, which provides guests with a unique sightseeing tour.
FIND PLACES TO STAY NEAR EXPO 2020 IN DUBAI
Find Convenient Hotels for Expo 2020 in Dubai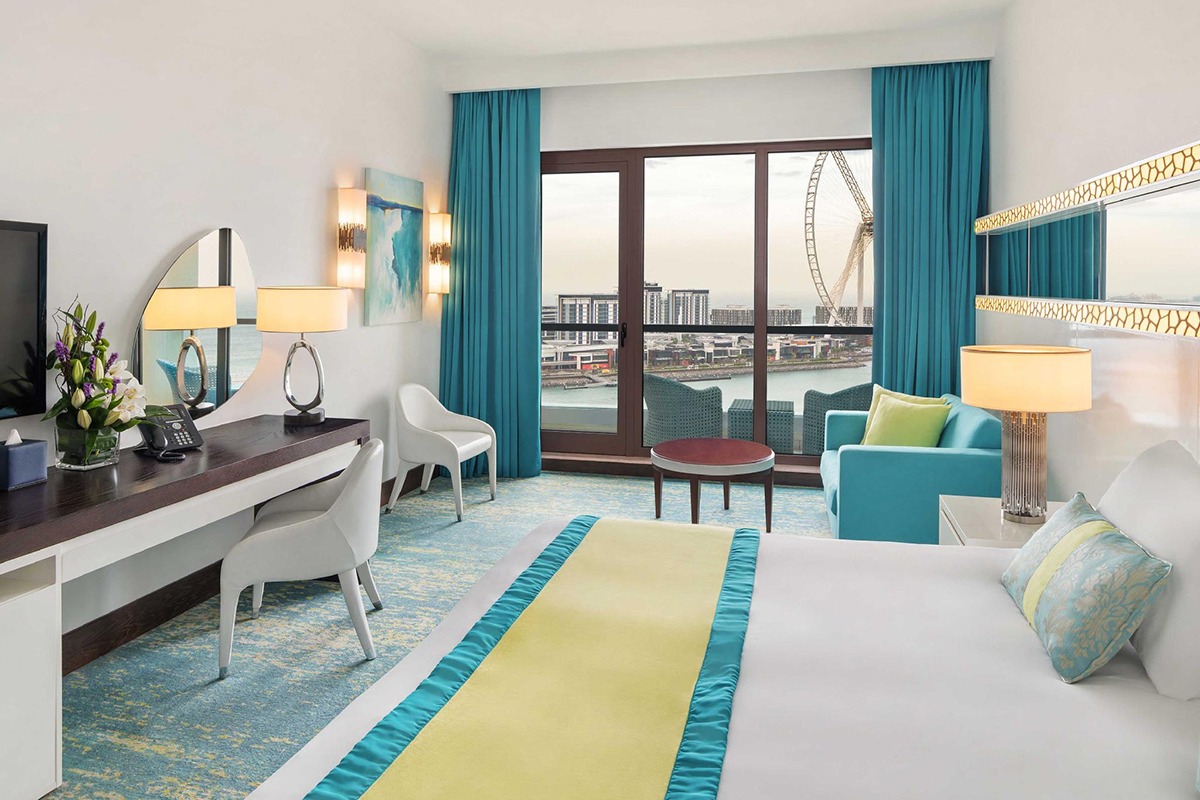 JA Ocean View Hotel
The leela Hotel
Royal Central Hotel – The Palm