Brisbane may be the most populous city in the Australian state of Queensland, but transportation options are as abundant as they are convenient, making it relatively easy to get from point A to point B around the city. Arguably, getting around Brisbane is best done via public transportation, thanks to the city's vast offerings of buses, ferries, trams, and trains that link the city center to the outer suburbs and even Brisbane Airport. To fully take advantage of the public transport options, it is recommended to purchase a TransLink Go Card (available at the airport, convenience stores, and train stations throughout the city). The Go Card is a cashless, contactless system that makes traveling across the city simple and cost-effective. All one needs to do is load the card with money to cover fares before taking any trips on public transport, then tap the card on the reader when boarding the selected mode of transportation and when disembarking.
Bus
The city's large bus network is an efficient way of getting around Brisbane and its neighborhoods.
For inner-city travel, the free-loop bus service conveniently makes stops at popular areas like Central Station, Queen Street Mall, City Botanic Gardens, and Riverside Centre. Perfect for hopping around the city center's main attractions and hotels, these bus loops run Monday through Friday every 10 minutes between 7 a.m. and 6:30 p.m.

BUZ services run daily from 6 a.m. to 11:30 p.m. at 10- to 15-minute intervals and connect the city center with the Brisbane suburbs. The Go Card is a quick way to pay for these bus rides, but one could also pay with a paper ticket, which can be purchased from a bus driver (except on prepaid buses) or from fare machines at bus stations. Paper bus tickets start at 4.60 AUD per person.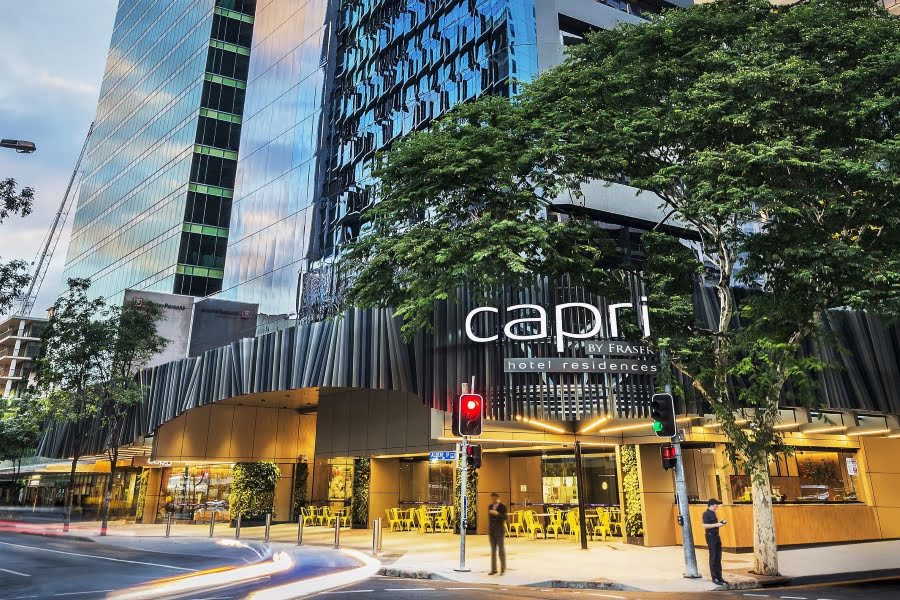 FIND & BOOK A BRISBANE HOTEL TODAY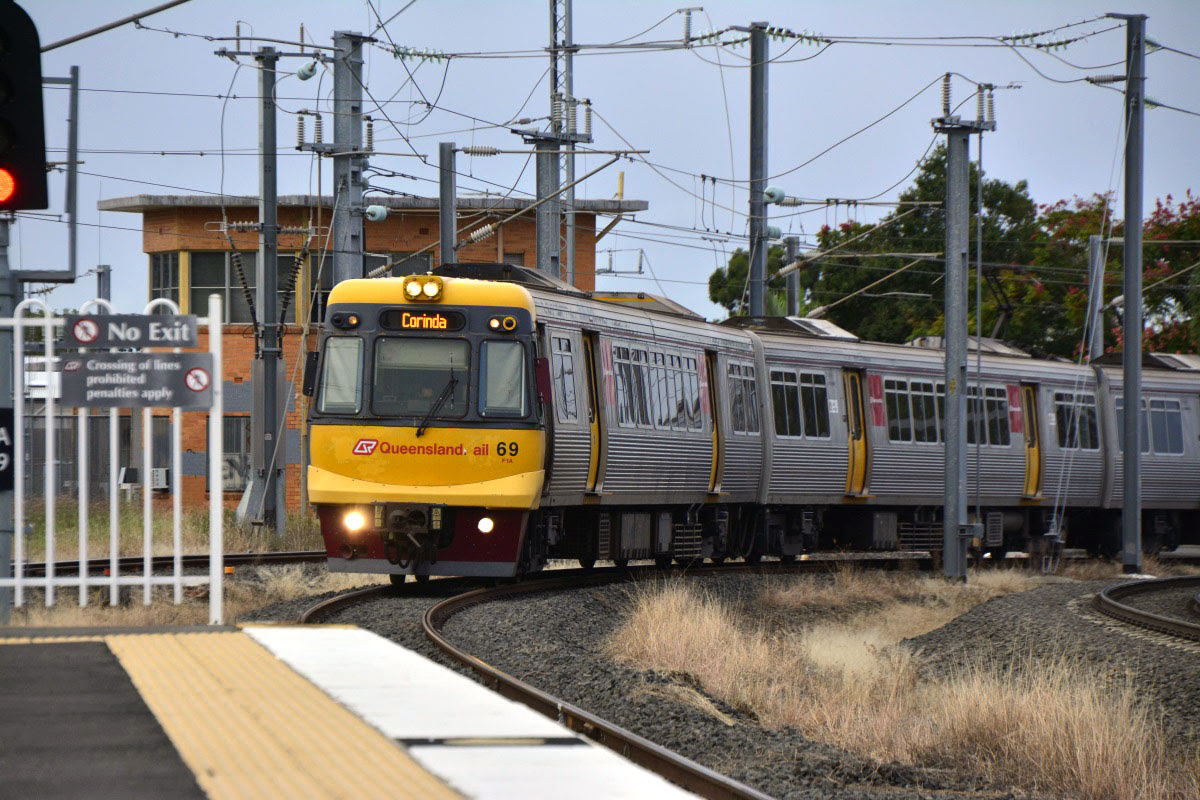 Train
Take advantage of Brisbane's rail network to visit attractions across the city as well as in the surrounding suburbs. TransLink operates six different color-coded rail lines, all of which go through Roma Street, Central and Fortitude Valley stations.
From the airport, you can ride the Airtrain that travels directly into the city center, making stops at the Fortitude Valley, Central and Roma Street stations. One-way fares cost 18 AUD, while round-trip fares come out to be 34 AUD.
FIND & BOOK A BRISBANE HOTEL TODAY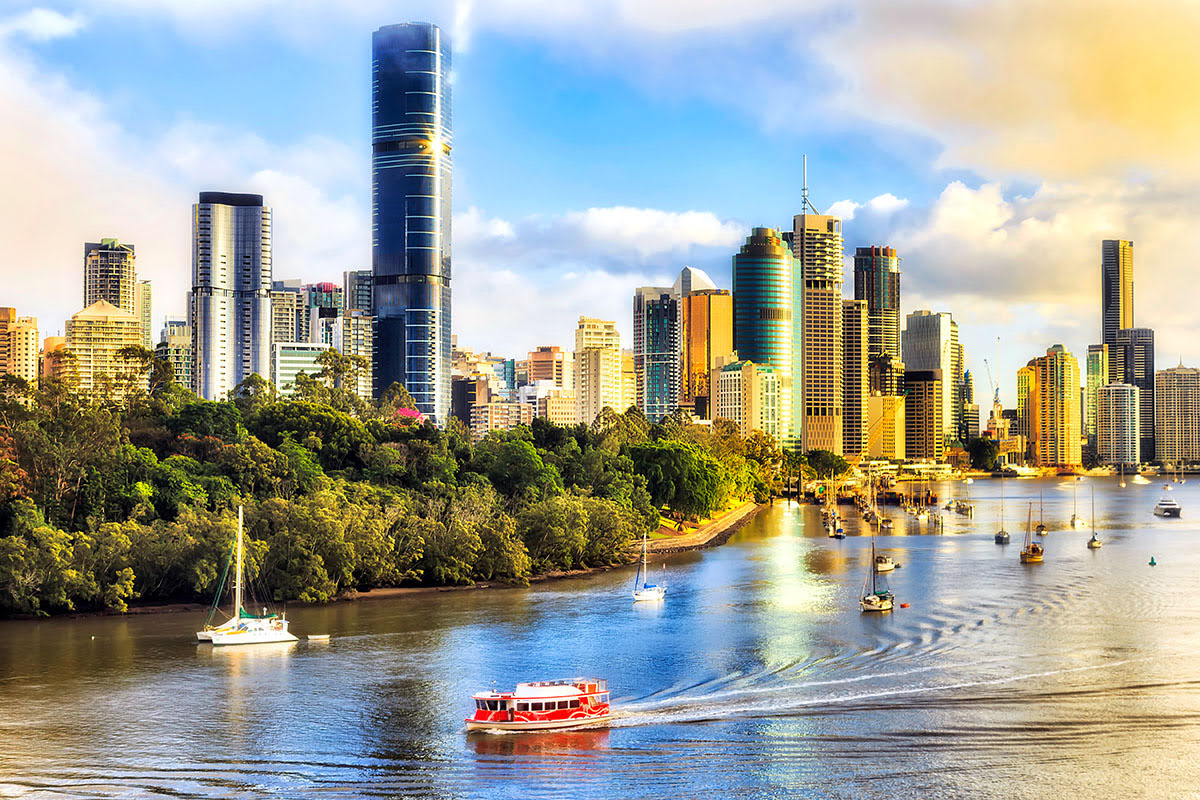 Ferries
Leave dry land and get to your destination via boat! The Brisbane River weaves straight through the center of the city, so ferries have become a popular way to get around Brisbane. The free CityHopper ferry operates between Sydney Street and North Quay terminals, making it an efficient way to hop between the Brisbane CBD and South Bank.
For faster service, catch one of the CityCat ferries. With 21 CityCats that operate among 25 terminals stationed along the river, from The University of Queensland at St. Lucia to Northshore Hamilton, these ferries can be paid using your Go Card, with fares fluctuating depending on the number of zones you pass through.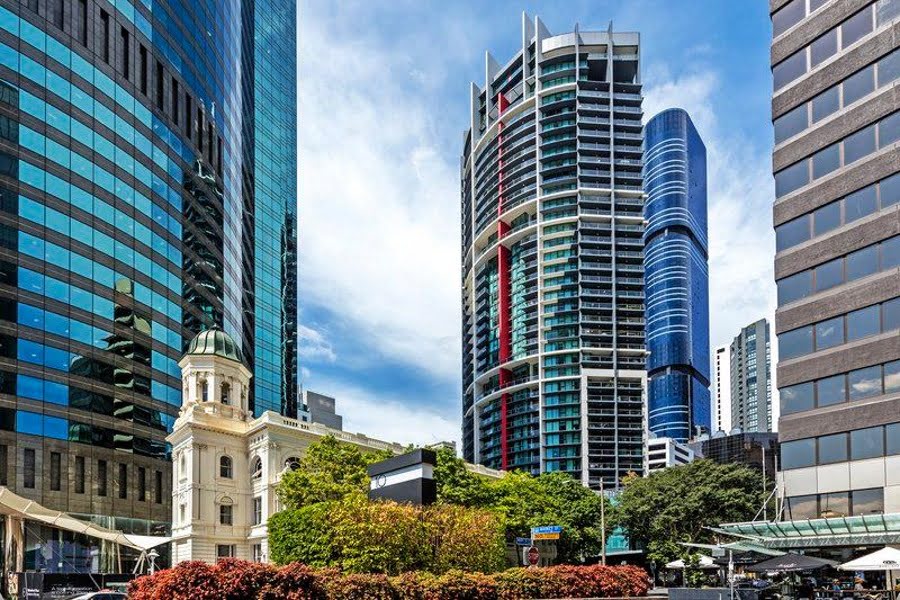 FIND & BOOK A BRISBANE HOTEL TODAY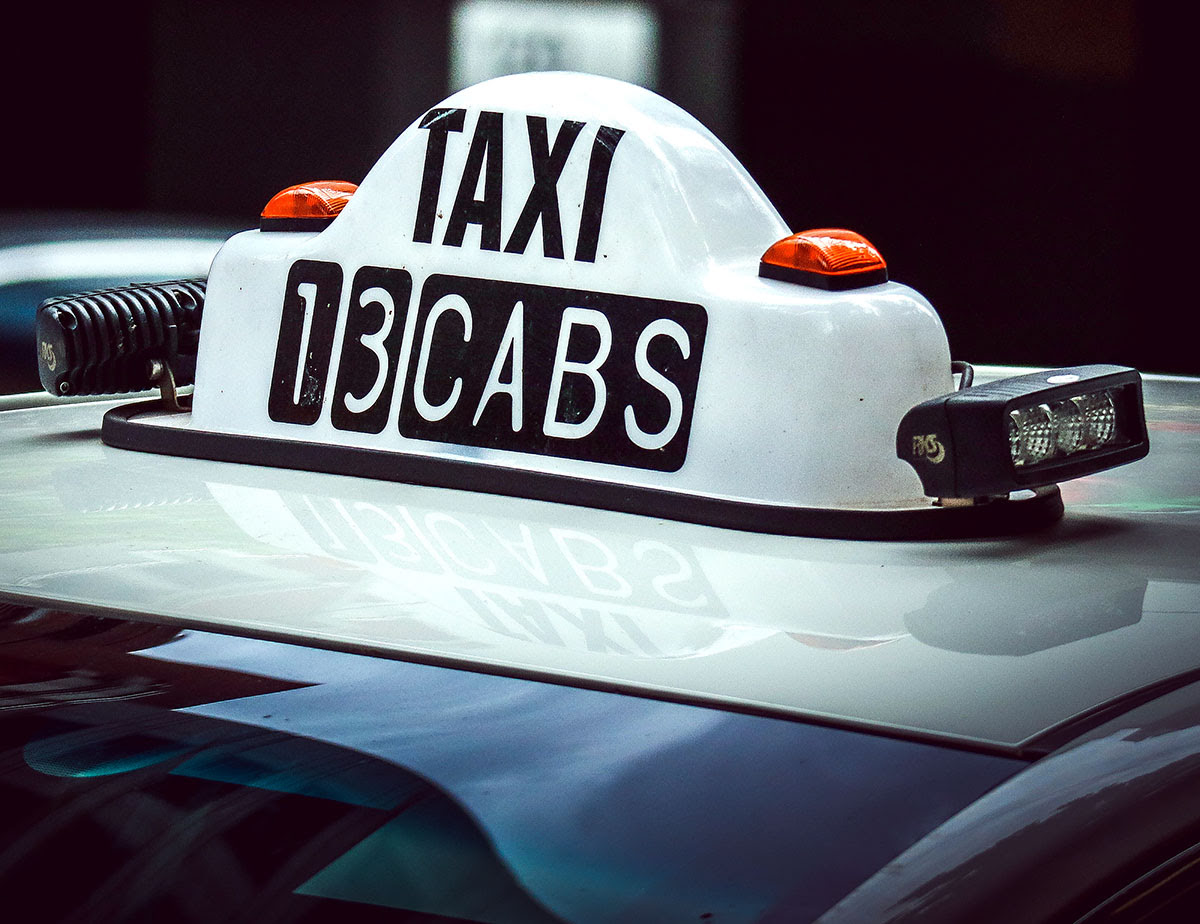 Taxis
Brisbane's two main taxi companies are Black & White and Yellow Cab Co and can be flagged down from the streets around the city center, in major neighborhoods, and near shopping centers. A pricier option than buses and trains, taxi fares fluctuate depending on the area in which it operates, but most initial fees start at approximately $3 AUD and the meter will add 4.84 AUD for every kilometer traveled.
If you're traveling between West End and Fortitude Valley, you may also consider a Green Cab, or pedicab, for a unique experience. The fare for green cabs for a 3-block trip starts at 15 AUD per person.

In addition to taxis, Brisbane also participates in rideshare programs, such as Uber. You may also wish to rent your own car; however, with Brisbane's comprehensive public transportation system, driving is usually unnecessary for most visitors. If you're thinking of venturing beyond the city's borders for day trips to Moreton Island National Park or Redland Bay, several rental companies like Avis, Thrifty, and Hertz can be found at Brisbane Airport as well as downtown Brisbane. Just remember – we drive on the left side of the road in Australia!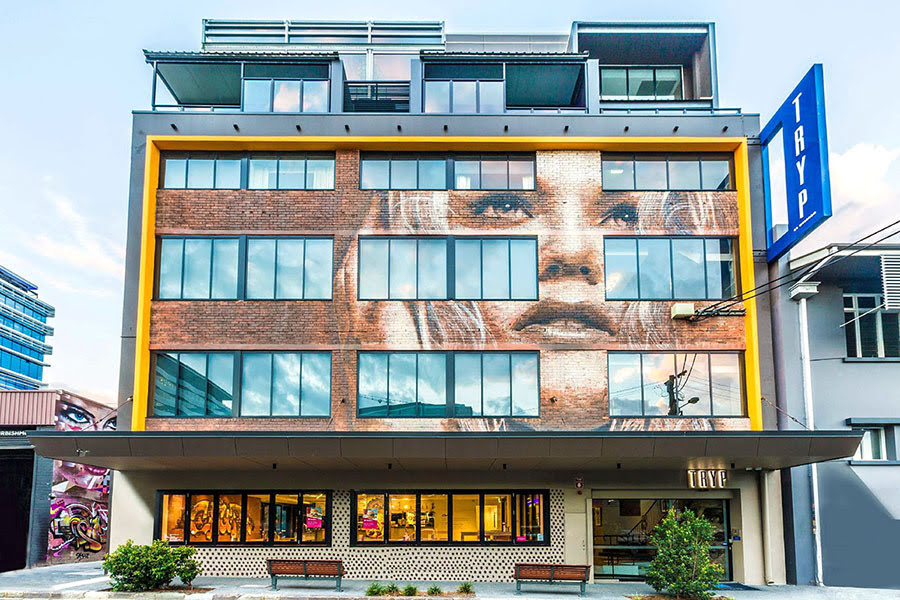 FIND & BOOK A BRISBANE HOTEL TODAY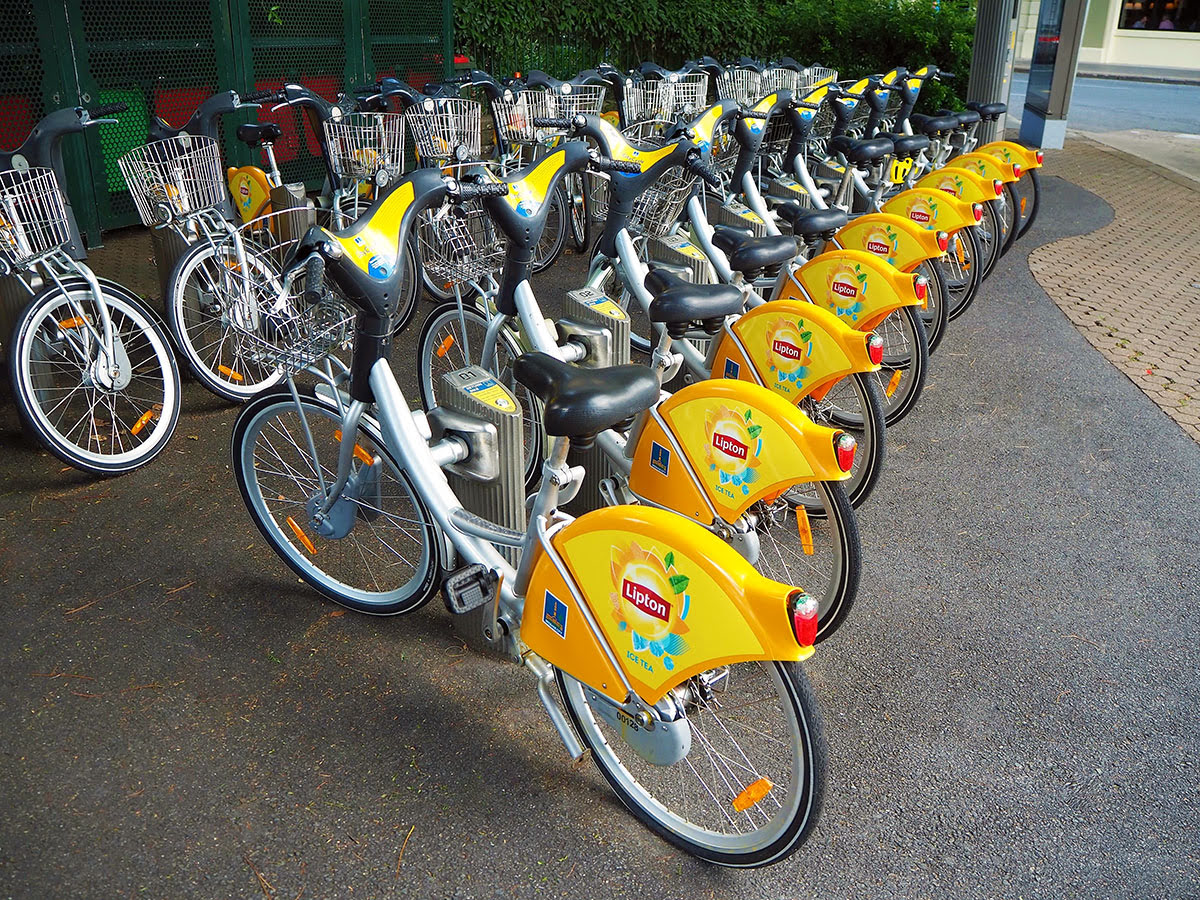 Bicycles
Brisbane's bike-share program CityCycle makes transportation easy, green, and healthy. With 300+ miles of pathways, the city is easily accessible via bicycles.