Suncorp Stadium is a large, multi-purpose sports stadium located in Brisbane, a city in Queensland, Australia. With a seating capacity of 52,500 people, it is one of the most versatile stadiums in the area. Formally called the Brisbane Stadium, it is now known as Suncorp Stadium or "Suncorp" for short. Even for travelers who don't plan on seeing an event, Suncorp Stadium is a must-see attraction in Brisbane.
The Stadium Itself
Stadiums typically have different types of seating. For example, the Suncorp Stadium has 5,000 stadium member seats for those who want the very best experiences. There are also 890 open corporate box seats and 1,500 corporate suite seats here. About 75 percent of the stadium's seating is covered by a roof, with the rest exposed to the elements. Like the best of the stadiums around the world, Suncorp Stadium can hold many crowds for all types of events.
It has 2,196 fine dining spaces throughout the layout. The structural engineer built it to also provide for every type of need, from skyline lounges to true restaurant-style experiences. There are in-goal clubs and several private rooms here as well.
When you look at Twitter images or the various available newsletter photos of the stadium, you may also notice just how large this stadium is in size. It spans 7.42 hectares overall and is built on 85,000 square meters, including a bus station. The playing surface itself is 136 meters by 82 meters. It uses a Strathayr turf.
Reports indicate that the cost to build Suncorp was 280 million AUD. It was originally built in 1911 and opened its doors in 1914. However, it has since been through several significant upgrades that have enhanced the facilities. Ove Arup & Partners was the structural engineer for the latest updates to the property.
FIND & BOOK A HOTEL IN BRISBANE TODAY
Catch a Rugby Match
The Suncorp Stadium is home to the Brisbane Broncos, a member of the National Rugby League (NRL). The stadium is a key NRL location, and it's possible to attend matches played here throughout the season (March to October). The league was founded in 1998, welcoming the Broncos and some other teams in the New South Wales Rugby Football League (founded 1908). The Brisbane Broncos is a well-respected rugby team, playing in some of Australia's most elite competitions. The team has won six premierships, including two NSWRL titles, three NRL premierships, and a Super League Premiership.
Other Events at the Stadium
There are a variety of other events that take place at the Suncorp Stadium. This includes the Rugby Union, which includes the Queensland Rugby League's Intrust Super Cup Grand Final. It also hosts boxing cards and football (soccer) matches. From time to time, the stadium is also home to a number of different extreme sports. Suncorp Stadium also hosts many concerts and other events. There are plenty of fun events planned throughout the year with something for any visitor. Individuals can explore stadium news and updates to the schedule of events on the stadium's website or watch for updates to the newsletter.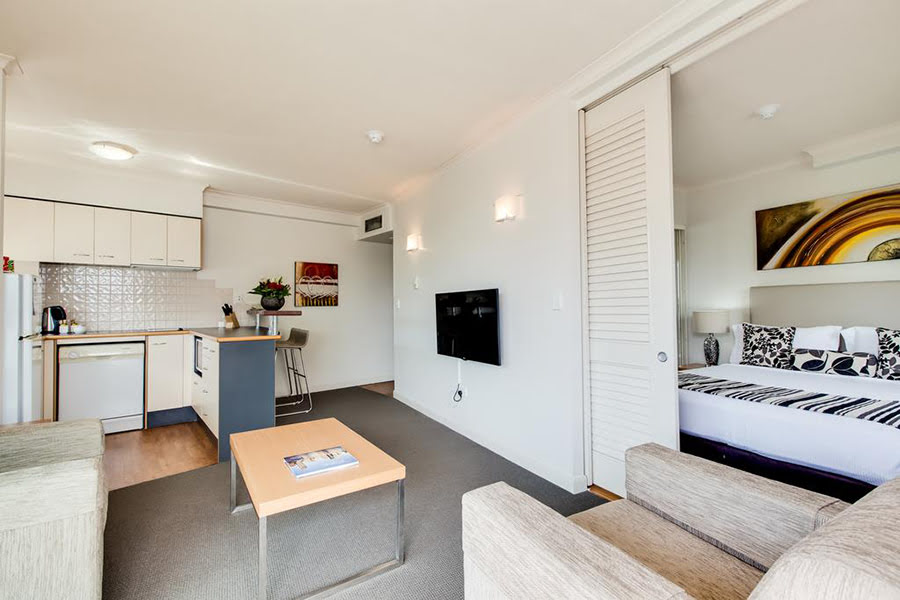 FIND & BOOK A HOTEL IN BRISBANE TODAY
Where to Stay Nearby
Suncorp Stadium is located west of Brisbane CBD in the suburb of Milton. You can find plenty of attractions in this area, including restaurants and shops along Latrobe Terrace and Given Terrace in Paddington and the Go-Between Bridge to South Brisbane's West End. It's also convenient to many other popular Brisbane River sights.