Some of the best restaurants in Sydney are serving up everything from photo-worthy pastries, to down-home favorites, and everything in between. Australia has a varied cuisine that has blended elements of Indigenous, European, Asian, and Pacific Island food traditions, due to different influences on the country, and Sydney is no exception. Considered a cultural melting pot, visitors to Sydney will love this city's inventive cuisines that take the best from all over the world to make a style that is all their own. Visitors can choose from savory dishes that have been influenced by everything from international cuisine to local fish that is straight from the market to Australia's own "Pavlova," a meringue dessert that's topped with fruit and is a delicious way to end a meal. So much of this and more are available at Sydney's top restaurants.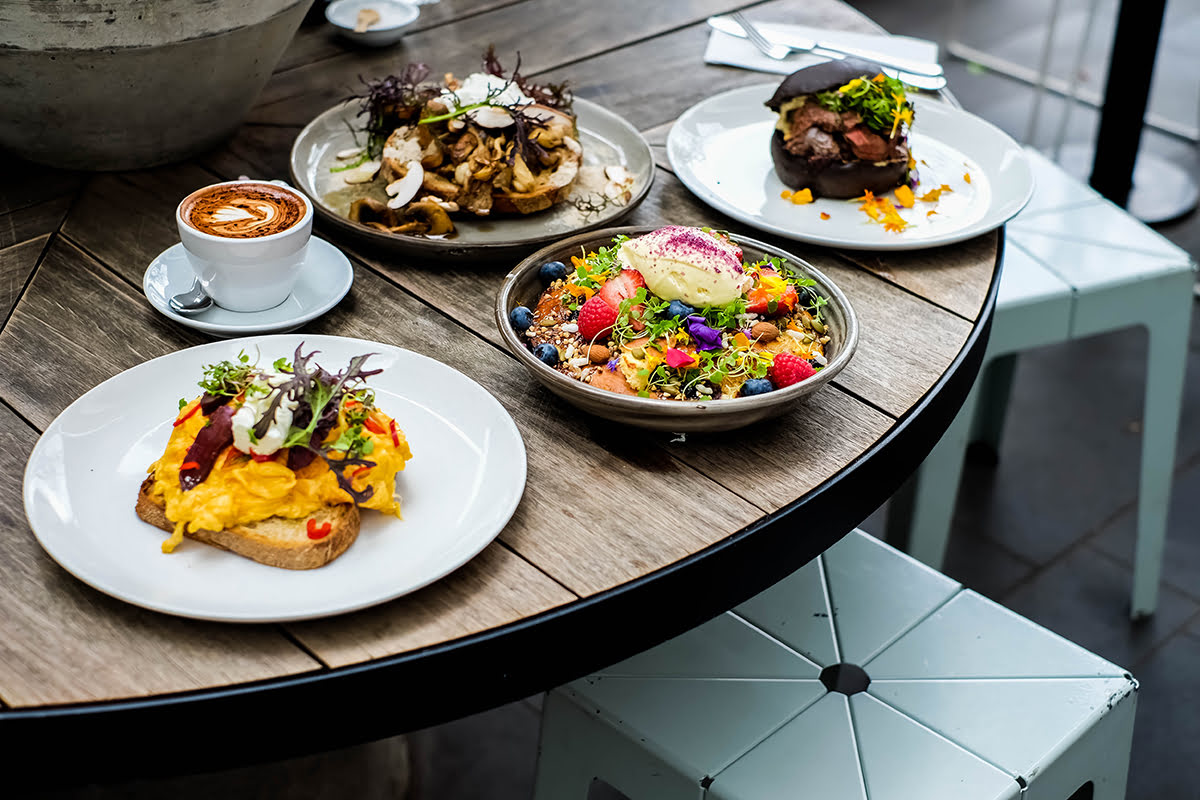 Handy Information About Dining Out in Sydney
Sydney is an amazing city that has plenty to eat and enjoy, no matter where visitors end up. There are, however, some amazing neighborhoods in the city that are known for providing some of the best dining options in the city. Foodies and travelers who love to eat should explore some of these fantastic areas if they are looking to experience Sydney's best. Here is some information about the most popular dining areas and best restaurants in Sydney.
Surry Hills
Once known for being a little on the rough side, Surry Hills is now a polished neighborhood that is home to some of Sydney's top up and coming and established chefs. Surry Hills offers visitors a wide selection of eateries to enjoy – from small, family-run restaurants, to cutting edge dining experiences. Visitors who are looking to enjoy a wide variety of dining options should stop by Surry Hills and enjoy all the delicious foods this area serves up.
Top Restaurants in Surry Hills
Chin Chin Sydney – Casual, late-night Australian food that's been inspired by South-East Asian flavors, all served in a unique, rustic location. Located on Commonwealth Street.
Muum Maam Surry Hills – Authentic Thai Cuisine served at communal tables, set in a vibrant décor that features gorgeous dragon artwork. Visitors are sure to love these quick, delicious food cart-style meals. Located on Holt Street.
Yulli's – Vegetarian, vegan and gluten-free dishes, and a quirky ambiance which is topped off by great craft beer selections. Located on Crown Street.
FIND & BOOK A HOTEL IN SYDNEY TODAY
Crows Nest
Crows Nest gets its unique name because it is located at one of the highest points in northern Sydney, and this unique neighborhood is also the location of some of the best Sydney restaurants. Featuring family-owned and operated restaurants that include French, Brazilian, Thai, Japanese, and Vietnamese food offerings, inexpensive and delicious is what foodies can expect during their visit to Crows Nest.
Top Restaurants in Crow's Nest
Peacock Gardens – Modern Chinese dishes served in a high-end restaurant, without the high-end prices and with an emphasis on welcoming service. Located on Alexander Street.
BahBQ Brazilian Grill – Serving up delicious Brazilian barbecue and cocktails served in jugs in a modern setting that features recycled timber accents, this warm and inviting restaurant is located on Albany Street.
The Hayberry – Serving up delicious burgers, wings, and tacos in a charming, rustic setting that features brick walls and leather booths, this restaurant is located on Willoughby Road.
FIND & BOOK A HOTEL IN SYDNEY TODAY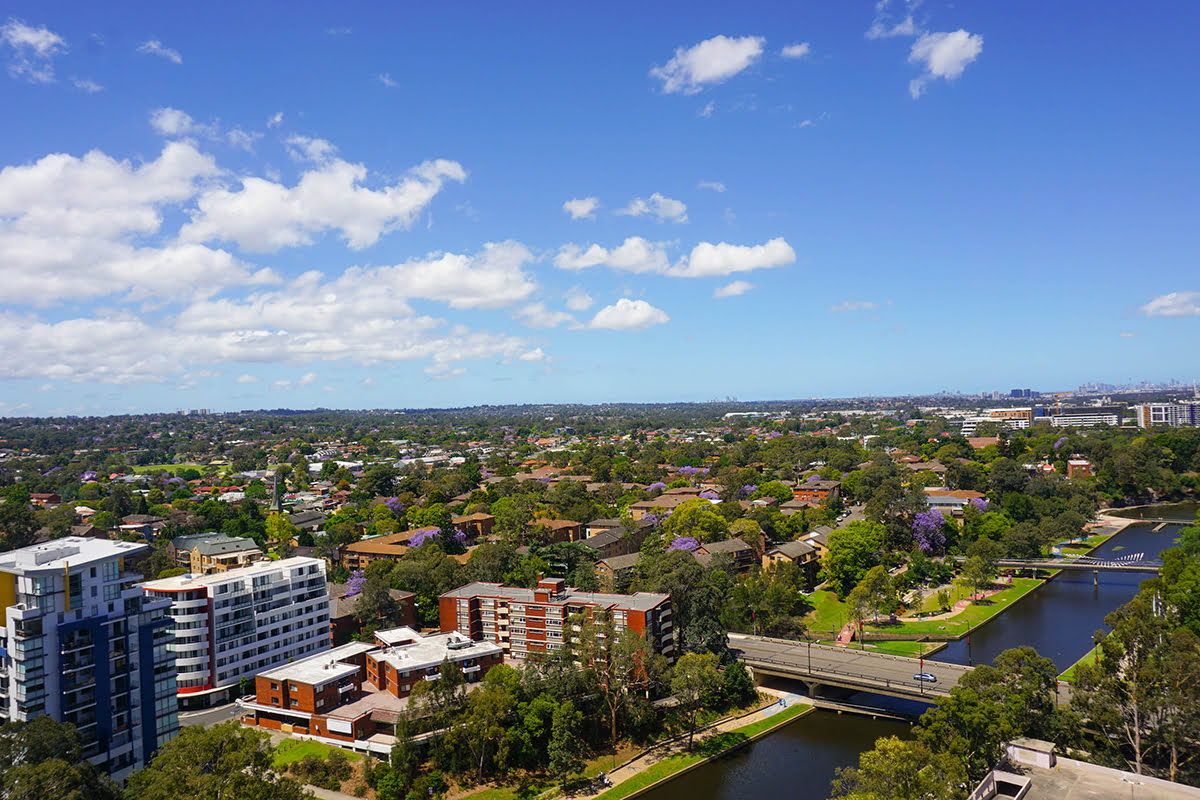 Parramatta
Situated on the west side of Sydney, this trendy neighborhood offers an amazing mix of great eateries, coffee shops, bars and more, and is popular with artistically inclined individuals, as well as professionals. Tourists will love the reasonably priced dining options, in addition to the sites in the area, including Parramatta Park and its biking paths, as well as the 18th-century historical sites, like the Old Government House. With a great assortment of fine-dining, late-night eats, and thrilling international options, there's plenty to eat in Parramatta.
Top Restaurants in Parramatta
Courtney's Catering – serving up fresh Australian cuisine created from locally sourced ingredients, this upscale dining experience, with its minimalist décor, this Sydney restaurant is located on Charles Street.
Kouzina Greco – This family-run restaurant offers classic Greek dishes in a warm, inviting environment that's located on Phillip Street.
Circa Espresso – Modern and stylish, this exquisite eaterie offers delicious Australian dishes, with a focus on farm-to-restaurant fresh ingredients, sumptuous coffee offerings, and plenty of seasonal beverages. Located on Wentworth Street.
FIND & BOOK A HOTEL IN SYDNEY TODAY
Top Must-Eat Restaurants & Eateries in Sydney
Sydney is a great city for visitors who are looking to dine out and offers a great array of great restaurants that won't be too hard on the wallet but are still delicious. From delicious baked goods to fresh seafood dishes, coffee, snacks, and more, here are just some of the top must-eat restaurants in Sydney.
Black Star Pastry
With its famous Strawberry Watermelon Cake, which has an international following due to its gorgeous layers, and strawberry, pistachio, and flower petal toppers, Black Star Pastry is the bakery to visit for anyone with a sweet tooth. With specialty cakes and other delicious baked goods being offered, stop in for a snack or grab a bite to go.
Address: Level 2/500 George Street
Hours: Open 10 a.m. to 6:30 p.m. Monday, Tuesday, Wednesday, Friday, and Saturday. Open 10 a.m. to 8 p.m. on Thursday, and 11 a.m. to 5:30 p.m. on Sunday.
Sydney Fish Market
Home to one of the world's largest fishing ports, Sydney Fish Market is a great destination for seafood lovers and, with several restaurants and oyster bars available to choose from at the market, there is plenty to enjoy at this iconic landmark.
Address: Corner Pyrmont Bridge Road and Bank Street
Hours: Open 7 a.m. to 4 p.m. daily.
The Grounds of Alexandria
If there's an eating experience that is second to none, it's at The Grounds of Alexandria. Home to three eateries, The Café, The Potting Shed, and The Garden BBQ, there's lots to enjoy at this unique complex. This iconic Sydney eatery is located in what used to be a pie factory and is surrounded by an organic garden, brick walls, with a gorgeous setting that visitors are sure to love.
Address: 7a/2 Huntley Street
Hours: Open 7 a.m. to 9 p.m. Monday to Thursday, 7 a.m. to 10 p.m. on Friday, 7:30 a.m. to 10 p.m. on Saturday, and 7:30 a.m. to 9 p.m. on Sunday.
FIND & BOOK A HOTEL IN SYDNEY TODAY
Quick Tips for Dining in Sydney
Dining out in Sydney is generally a relaxed affair, so most people don't have to worry about too many rules or not using the correct fork. In Sydney, visitors can count on quality food and ingredients, as well as welcoming and obliging service. To get accustomed to dining out in Sydney, here are some quick tips and information for travelers to be aware of before eating out in the city.
Tipping is customary in Australia and, generally, 10 percent of the bill is the standard amount for a tip.
Often in Australia, the servers will be more casual than they are in other places in the world, and this is customary and visitors should enjoy the relaxed ambiance this affords their dining experience.
While the service may seem laidback, the dress code isn't quite so informal. Though formal attire isn't required in most restaurants, visitors should strive to look clean and well-put-together if they want to get into some of the top restaurants in Sydney.
Many Australians eat earlier in the evening, so visitors who are looking to stop in at popular restaurants may wish to consider booking a late reservation (after 9 p.m.) so they can get a table.
Alcohol servings are precise in Australia, so visitors should expect their glasses to be poured to government standards. (No free pouring here!)
If visitors want the bill, they'll need to ask for it. At many places in Sydney, to allow guests to dine at their leisure, the bill/check won't come to the table until a guest asks for it.
Australia is known for its lamb, so fans of this meat should be sure to try it out while in the area.
FIND & BOOK A HOTEL IN SYDNEY TODAY