Established in 1793, the Louvre Museum is home to some of the world's most priceless pieces of art, including Leonardo da Vinci's Mona Lisa, the Venus de Milo, the Death of the Virgin by Caravaggio, and many more. Even if you don't consider yourself to be an art lover, the Louvre is a wonderful museum to cross off your bucket list. As the collection contained within the museum is expansive, the Louvre Museum can be overwhelming to first-time visitors.

Welcome to the Louvre Museum! Opening hours & tour tips
The Louvre operates with a staff of more than 2,000 people, all of whom work to keep the museum open and functioning for the public. With the assistance of the Louvre's 60 curators, the Louvre Museum loans out pieces of art that are displayed in guest exhibits all over the world. Curators also collaborate with different art galleries which allows the Louvre to bring in funds that help the museum keep up with modern demands and frequent visitors, which average about 10.2 million annually. The Louvre Museum is the most visited art gallery in the world.
The Louvre is located on the Seine river in Paris and conveniently near the Palais Royal – Musée du Louvre Metro Station, which means you can pop on the metro from almost anywhere in Paris and make your way to the historic museum. Before you go, make sure you follow these helpful hints to keep your visit from being overwhelming.
The Louvre is closed on Tuesdays and is open 9 a.m. to 6 p.m. on Mondays, Thursdays, Saturdays, and Sundays. On Wednesdays and Fridays, the museum is open from 9 a.m. to 9:45 p.m. The museum operates during limited hours on some holidays, so be sure to check if you are traveling during a holiday period.
The first Sunday of each month is free. However, these days can be very busy, so expect crowds.
Plan to spend at least 2 hours in the museum, maybe more depending on how much you enjoy art.
Don't try to see the entire museum all in one day. Grab a map and plan the areas you'd like to visit at the Louvre first and see if you have energy after that. You can always come back another day if there is more you want to see as the entire collection is expansive and can take many hours to visit.
Bring your essentials, but keep the rest back at your hotel. Large bags aren't allowed into the Louvre (you will have to check them in the baggage area and some bags won't be allowed at all if they are too large) and anything sharp will be confiscated.
During the summer, the Louvre Museum can get quite warm. Make sure to drink lots of water and dress appropriately.
Opt for a tour and let a guide take you through a specific collection, or grab a headset and guide yourself. It's easier to enjoy some of the art once you have a little background knowledge about the artists and their styles.
Pack your patience. This is the busiest art museum in the world, and everyone wants to see it. Take it slow and enjoy your time.
Shopping & things to do near the Louvre Museum
Though visiting the Louvre Museum is quite a feat in itself, the museum is also located in a beautiful, historic neighborhood, so there is a lot to see and do near The Louvre. The Louvre Museum is located along the Seine River. Sightseers can go for a walk along the water and enjoy the view or bring a baguette and some cheese for a picnic and people watching. Here are a few more suggestions for things to do near the Louvre Museum, but you may find that striking out on your own and visiting the city by foot is a great adventure as well.
Tuileries Garden: This beautiful public garden is situated between the Place de la Concorde and the Louvre, has been open to the public since 1667, and was once the garden of kings and queens.
Place de la Concorde: Visit this major public square and take in the gorgeous Parisian view, in addition to the Luxor Obelisk that once stood at the entrance to the Luxor Temple in Egypt.
Galerie Vivienne: Located just a few blocks from the Louvre, the Galerie Vivienne is a covered mall and historical monument that was built in 1823 and features upscale shops, tailors, cobblers, and more.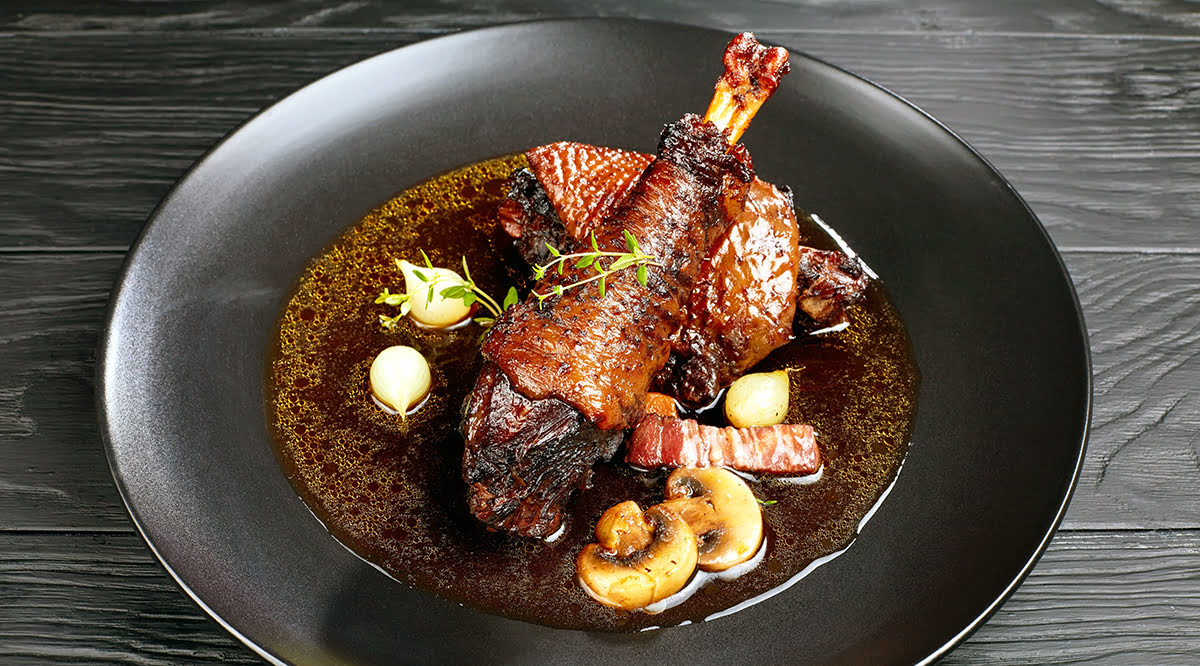 Best places to eat near the Louvre Museum
Paris has some of the most delicious foods and best dining experiences in the world and there is much to choose from in the area near the Louvre Museum. Whether you're looking for a sit-down experience, or want to purchase some picnic items and enjoy a meal outdoors, you will find that French food is delicious and that there are always plenty of options to choose from.
Restaurant Le Grand Louvre: if you're looking for a bite to eat while you explore the huge museum, enjoy fresh food and great choices all inside the museum's restaurant.
Le Fumoir: located close to the Louvre (and not a tourist trap), you can enjoy Le Fumoir's excellent French food and cap off your day with a cocktail while you take in the beautiful art deco design of the restaurant.
Café Blanc: Enjoy the cozy atmosphere, reasonable prices, and great food at Café Blanc. Café Blanc is located a short walk away from the Louvre Museum. Be sure to leave room for dessert!
Bars, lounges, & nightlife near the Louvre Museum
Paris is famous for its beautiful sites and robust nightlife. From upscale clubs to tiny holes in the wall, to everything in between, there are plenty of nightlife options available in Paris, no matter what your taste or budget happens to be. Here are just a few of the nightlife locations available near the Louvre Museum to choose from.
Café Society: This casual bar is frequented by locals and offers a relaxed atmosphere, great music, and is the perfect way to cap off a long day.
Bar 8: Great cocktails, wonderful service, and high-class ambiance without the snobbery. Make sure to enjoy one of their fantastic cocktails!
Danico: If you're looking for quirky cocktails in a fun atmosphere, then Danico is a great choice. Located just a few blocks from the Louvre Museum.
Transportation options at the Louvre Museum
If you are planning on taking the metro to get to the Louvre Museum, then Line 1 can take you to the museum and you can disembark at either the Louvre – Rivoli Metro Station or the Palais Royal – Musée du Louvre Metro Station as both are close to the museum. Depending on where you are in the city, you may need to switch lines at a station or terminal along the way, so be sure to plan your metro route ahead of time before leaving.
There are 16 metro lines in use in Paris and while the metro conveniently connects the city, it can be a little daunting for people who haven't used such a huge metro system before. It's recommended that you plan your metro route so you know where you need to disembark and whether you need to switch lines. But once you get the hang of it, you will likely love traveling by metro as it's fast, convenient, and can take you all over the city with ease.
When taking the metro in Paris keep in mind:
There are lots of stairs! Some stations aren't very accessible, so be sure that if you have a hard time with stairs or need an accessible station, that you are certain the stations you will be visiting are accessible for your needs.
Keep your validated ticket! Don't lose your ticket. If you are caught without a valid ticket on the metro, you can be fined.
Pickpockets work on the metro! And they wait for distracted tourists to prey on. Keep your valuables secure in a money belt, or locked up in your hotel's safe.
Other means of transportation near the Louvre
If you're looking for transit options other than the metro, the bus system in Paris is inexpensive and well-connected and can be a great option for thrifty tourists, or for individuals who are looking to visit the city as the locals do. Be aware, however, that if you are traveling during peak hours (during daily commutes), then the buses, as well as other forms of public transportation, can be quite crowded. Plan ahead and leave outside of peak hours if you can.
There are also plenty of taxis to choose from in Paris, though sometimes it may be quicker to seek out a metro station or walk as the traffic can get quite crowded in the city. If you are looking to take a taxi, you can call ahead to the front desk of your hotel or ask the concierge for help in hiring a taxi. Paris also has a great railway system that can take you all over the countryside. Tickets are available at stations which are located all over the city and these train stations can often be reached by metro. If you are planning on visiting the countryside, it's best to grab your tickets ahead of time as seats can sell out for popular locations and prices may rise closer to the departure date.
Though Paris has fantastic transportation systems in place, it is recommended that, if possible, you explore the city by foot. Paris is one of the most iconic cities in the world and some of the sites are best enjoyed when you can see them on foot. Step into the Parisian world and let your senses (and feet) guide you as you explore.
Check In to the Golden Tulip Hotel Washington Opera, Step Out to the Place des Pyramides.
Discover more apartments and hotels near the Louvre Museum.