A trip to France is an exceptional experience, and with so many Paris attractions to see, a visit to the capital city is a must. Plus, Paris is wonderfully connected by its metro, bus, and railway systems, allowing sightseers to make the most of their holiday in Paris.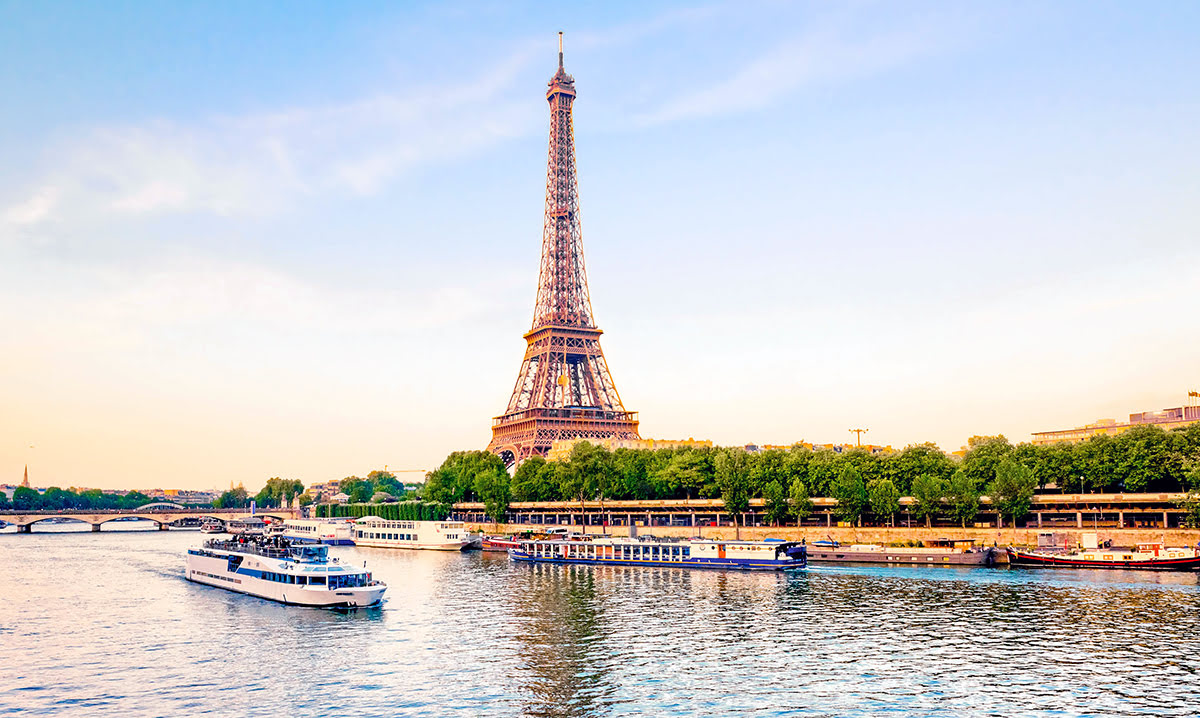 Tour the most popular Paris attractions first!
Paris is a tourist's dream city as, no matter what kind of travel you are into, there are plenty of great sites to visit that can appeal to almost anyone. Whether you love history, art, food, culture, or are just looking to sip a café au lait while you watch the Parisian landscape, you're sure to find that Paris is a great fit for your next vacation.
1. Avenue des Champs-Élysées
This Paris attraction is famous for being a hotspot for great shopping, fancy cafés, and people who are living the high life, but that doesn't mean that you have to have a lot of money to be able to enjoy the Avenue des Champs-Élysées. (Though, if you're looking to blow through some cash on clothing, food, and sites, this is a great place to visit!). On 4 avenue des Champs-Élysées, you can see all the way from the Place de la Concorde to the Arc de Triomphe and it's best to admire this stunning view on foot. On a nice, sunny day, strolling along the Avenue des Champs-Élysées is a real treat. Here are a few great sites along the Avenue des Champs-Élysées for you to stop at while you visit:
Find the perfect scent at GUERLAIN Paris Main Store. If you love perfume, then stop by GUERLAIN Paris Main Store, or Maison Guerlain, which is one of the world's oldest and most famous perfumers. The location along the Avenue des Champs-Élysées has been open since 1913 and creating scents that are enjoyed all over the world. If you're looking for a bit pampering, GUERLAIN Paris Main Store also offers custom spa services. Reservations for the spa are recommended.
Stop by the Grand Palais or the Petit Palais. The Grand Palais and the Petit Palais were built in 1900 for the Universal Exhibition and now are used as museums. The Grand Palais often showcases temporary exhibitions while the Petit Palais features art.
Choose a restaurant café and enjoy the ambiance of Avenue des Champs-Élysées. With famous locations like Laudrée serving world-renowned pastry, Le Cinq offering quintessentially Parisian haute cuisine, and everything in between, live a little and choose an upscale dining establishment while in the area – but be sure to make a reservation!
Transit near Avenue des Champs-Élysées
2. Arc de Triomphe
This incredible monument was built as a memorial to those who gave their lives in the service for France and is also the home of the Tomb of the Unknown Soldier, which honors the individuals who died during World War I with its eternal flame. The Arc de Triomphe is one of the most famous landmarks in Paris and is located near the Avenue des Champs-Élysées. To get to the monument, you need to access the underground pedestrian tunnel at the north side of the Avenue des Champs-Élysées. Do not try to pass through the traffic circle to get to the monument as this is incredibly dangerous and not legal.
Climb the Arc de Triomphe for a great view! The Arc de Triomphe is open for tourists to climb and it offers an exceptional view of the Avenue des Champs-Élysées. The cost is about 10 Euros (11 USD).
Enjoy a great local restaurant after your visit. There are plenty of great dining opportunities near the Arc de Triomphe, so head over to the Avenue des Champs-Élysées if you are looking for fine dining restaurants or, if you are looking for something more budget conscious, try Les Maréchaux which offers inexpensive, and delicious food.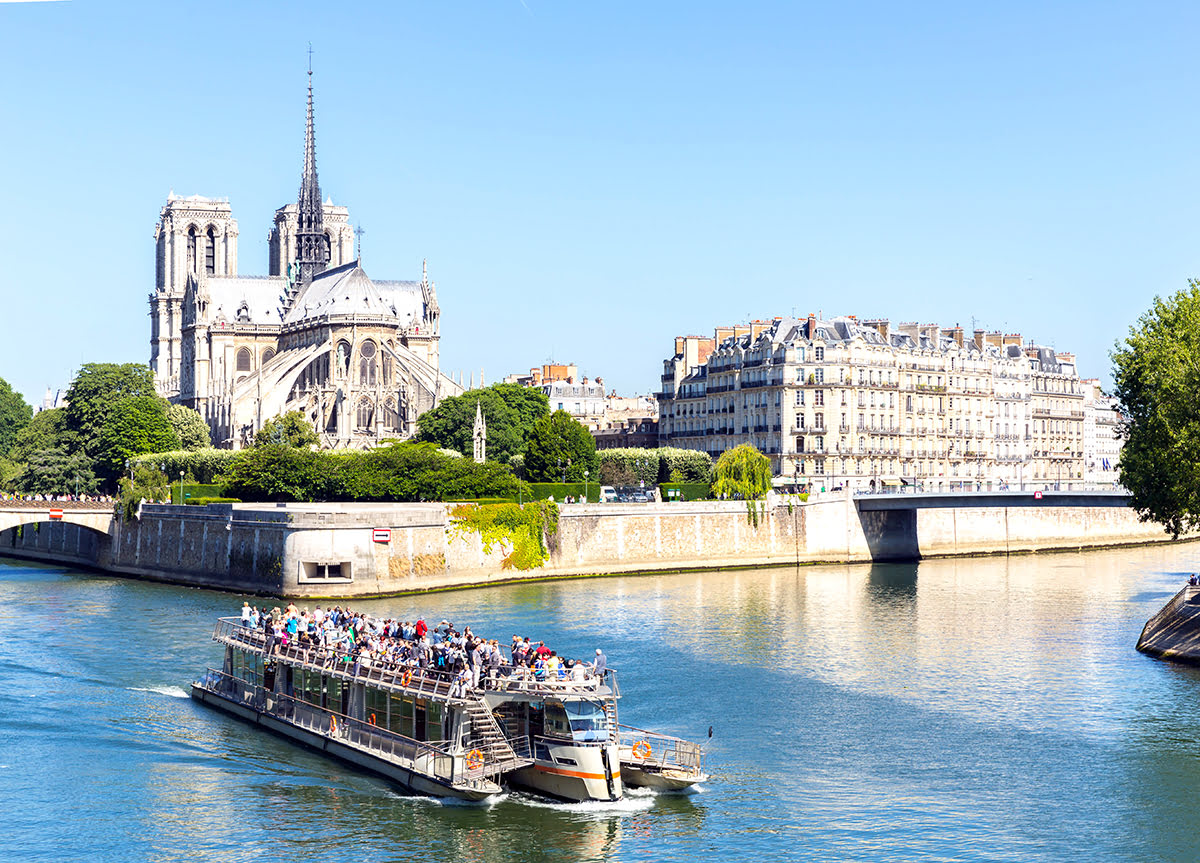 3. Bateaux Parisiens river cruise
If you're in Paris for the first time, or if you have many sites that you want to see in a short period of time, then consider taking a tour along the Seine River with Bateaux Parisiens. There are different cruises available, including restaurant cruises and sightseeing cruises. The restaurant cruises are offered for lunch and dinner and each provides a unique view of Paris as the city looks wonderful during the day and the night. The lunch restaurant cruise includes a meal, beverages, musical entertainment, and runs for about two hours. The cost for the lunch cruise starts at 59 euros (about 67 USD). The dinner restaurant cruise offers the same amenities as the lunch cruise but runs for about two hours and thirty minutes with a cost that starts at about 69 euros (about 78 USD). If you'd prefer to skip the meal and save some money, the sightseeing cruises start from about 15 euros (about 17 USD) and they run for about an hour. If you'd prefer not to eat on the boat, they also offer meal services at the quay which range in price depending on the meal. A cruise can be a lovely way to see Paris attractions that run along the Seine River and a great way to give your feet a break after a few days of sightseeing.
Transit near the Bateaux Parisiens River Cruise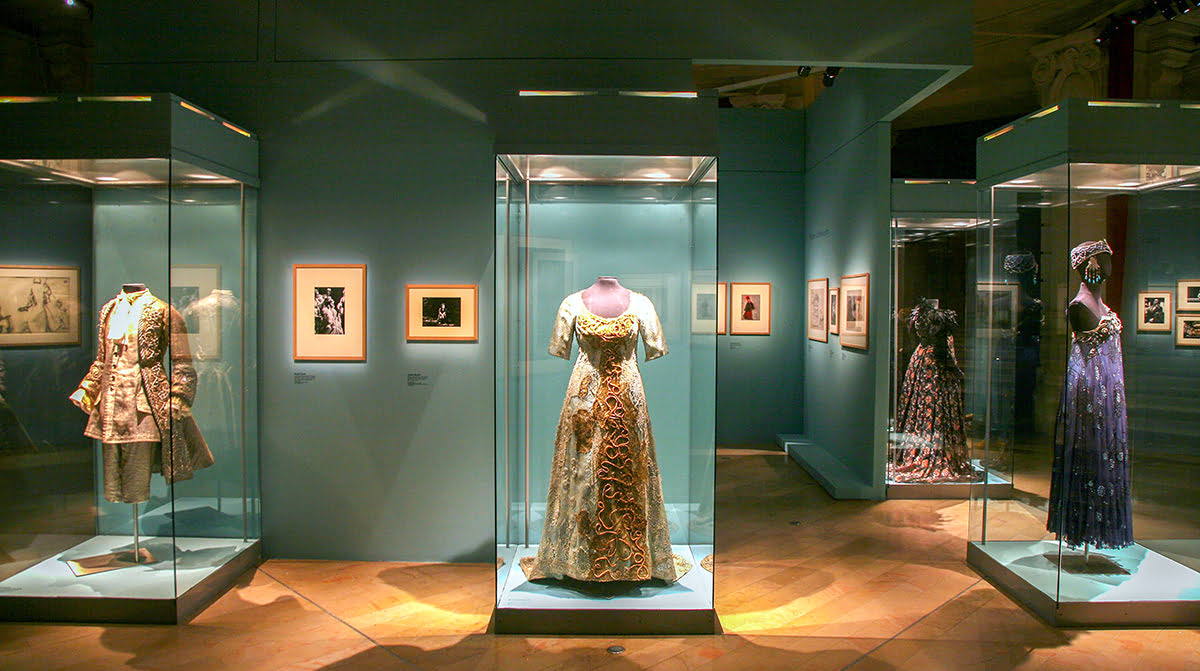 4. Bibliothècque-Musée de l'Opera
Whether you're visiting the Bibliothècque-Musée de l'Opera because you're seeing a performance or just passing through on a tour, this site's architectural style is a wonder to behold. Serving as an archive and library, the Bibliothècque-Musée de l'Opera is located inside the Palais Garnier Opera House and has about 600,000 documents relating to the history of the opera and scores of other historical documents. If you are visiting the museum, there are five display rooms that go through three centuries of opera history in Paris. The story of the opera is told through painting, drawings of scenery, costumes, and scale models.
Transit near the Bibliothècque-Musée de l'Opera
5. Notre Dame Cathedral (Cathédrale Notre-Dame de Paris)
Famously written about by French author, Victor Hugo in "The Hunchback of Notre Dame," this landmark was revitalized after renewed public interest due to the famous book and remains a popular landmark in Paris. Its stunning gothic architecture is a sight to behold and the ground surrounding the cathedral are beautiful to walk through as well. Take in the gorgeous stained-glass windows as you imagine what this church must have looked like to a local in the 1300s when it was finished. If you can, visit the Cathédrale Notre-Dame de Paris as early in the day as possible (the cathedral is open at 8 a.m.) as it does get crowded. If the lines aren't too bad, it's worth it to climb to the top of this beautiful cathedral and take in a view of Paris and the cathedral's massive church bell. It costs 8.50 euros (about 9.50 USD) to climb to the top.
Transit near the Cathédrale Notre-Dame de Paris
6. Eiffel Tower
You've seen it a million times in photos and in any movie that's filmed in Paris, but seeing the Eiffel Tower in person is something truly special. Opened in 1889 as the entrance to the World's Fair and designed by Gustav Eiffel (who also designed the Statue of Liberty in New York), this famous landmark towers over Paris at over 1,063 feet high and is the most visited monument in the world. Take some photos from the ground and then head up to the top (it costs 7 euros for adults – about 8 USD). Be aware that you have to climb about 704 stairs for the cheapest ticket option, or you can pay extra and take the second and third elevators to the top.
Climb to the top of the Eiffel Tower. If you've come all the way to Paris, then you owe it to yourself to go to the top of the Eiffel Tower. Not only will you be able to marvel at the construction as you ride the elevators to the top, but the view from the deck is amazing and will offer you an unobstructed look at an amazing city.
Transit near the Eiffel Tower
7. Louvre Museum (Musée du Louvre)
The Louvre Museum is the largest art museum in the world and well worth your time when you're in Paris. With stunning pieces that date back to antiquity, work by DaVinci, Caravaggio, Van Dyck, and more, there is so much to enjoy. The Louvre is a huge museum, so schedule your day accordingly (get there early before the crowds form). Make a plan for the pieces you have to see and get them out of the way first, if possible, then spend the rest of your time slowly making your way through the vast buildings. Plan for your visit to the museum to take several hours. However, if you are an art history fan or a history buff, you may wish to spend a day (or two) just at the Louvre.
Opt for a guided tour of The Louvre. A guided tour (either with a tour guide or an audio guide) can enhance both your knowledge of the special pieces of art in the Louvre's collection and your enjoyment of the museum. Self-guided tours can be downloaded through the Louvre App for free!
Transit near the Louvre Museum (Musée du Louvre):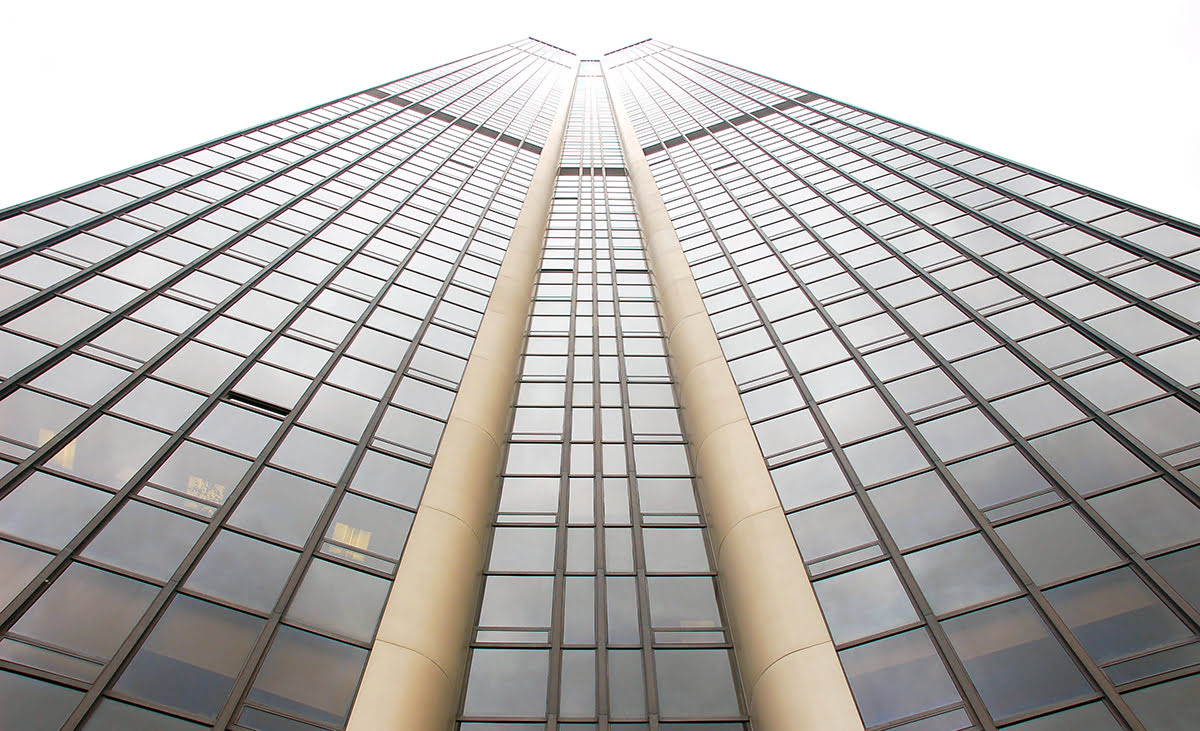 8. Montparnasse Tower
If you're looking for some modern buildings to marvel over, consider visiting the Montparnasse Tower, which is a controversial addition to the Parisian landscape on account of its minimalist, modern design. Some say that a view from Montparnasse Tower is the most beautiful view from Paris because it's the only place in the city where the tower isn't visible. With a reputation like that why not stop by for a visit?
Take a trip to the top of the Montparnasse Tower. A ticket to the top costs 18 euros (about 21 USD) which will take you to the 56th floor. The very top (59th floor) is only accessible by stairs.
Book your tickets online to skip the line. Purchasing your tickets beforehand can save you a wait in line and can be bought up to one year in advance.
Transit near Montparnasse Tower
9. Orsay Museum (Musée d'Orsay)
The Orsay Museum (Musée d'Orsay) is one of the most beautiful museums in Paris and is homed within a former Beaux-Arts railway station. With a stunning collection of art (primarily French) dating from 1848 to 1914, you can see some of the most iconic pieces of French art ever created. Surrounded by pieces from Cézanne, Degas, van Gogh, Monet, Renoir, and more, as well as the largest collection of impressionist and post-impressionist artwork in the world, Paris tourists can get lost in The Orsay Museum (Musée d'Orsay).
Get a combined ticket for the Musée de l'Orangerie to save some money. The general admission ticket price to enter the The Orsay Museum (Musée d'Orsay) is 14 euros (about 16 USD). However, if you are planning on visiting the Musée de l'Orangerie (and you really should, even just to see Monet's Water Lillies paintings), the price is 4 euros (about 4.50 USD) more.
Transit nearby Orsay Museum (Musée d'Orsay)
Gare Musée d'Orsay Station
10. Palais Garnier Opera House
The Palais Garnier Opera House is famously the scene for the book, movie, and Broadway adaptations of The Phantom of the Opera, and once you step inside this beautiful opera house, you'll understand why the Phantom made his home here! The foyer inside of the Palais Garnier Opera House is a reconstruction of the Hall of Mirrors from the Palace of Versailles, but minus the throngs of people that normally pass through the palace. Built from 1861 to 1875, this opulent opera house still runs shows today, though tickets can be tough to get, so plan ahead if you are going to be nearby to avoid disappointment. Otherwise, you can take a self-guided tour through the building and admire the beautiful design – and don't forget to see the Chagall painting in the main auditorium!
Stop for a bite to eat at L'Opera Restaurant. The restaurant is located adjacent to the opera house and makes for a great way to continue your appreciation of the beautiful building. Featuring fresh, seasonal produce and a menu designed by Chef Chihiro Yamazaki, you can't go wrong with a special meal at L'Opera Restaurant.
Transit near Palais Garnier Opera House
11. Sainte-Chapelle
Sainte Chapelle is a sight to be seen. Located within the Palais de la Cité, where kings and queens once lived, this chapel was the royal chapel and once you step inside, you will realize why. Though the gothic architecture of Sainte Chapelle is amazing on its own, its real beauty lies in the remarkable stained-glass windows that adorn the chapel. The stained-glass shines across 15 windows, each of which is 15 feet high, and represents 1,113 scenes from the Bible.
Take a tour through Sainte Chapelle. The cost to see the chapel is 10 euros (about 11 USD). However, if you are planning to visit the Conciergerie as well, you can save a little money and get a combined attraction ticket for 15 euros (about 17 USD).
Transit near Sainte Chapelle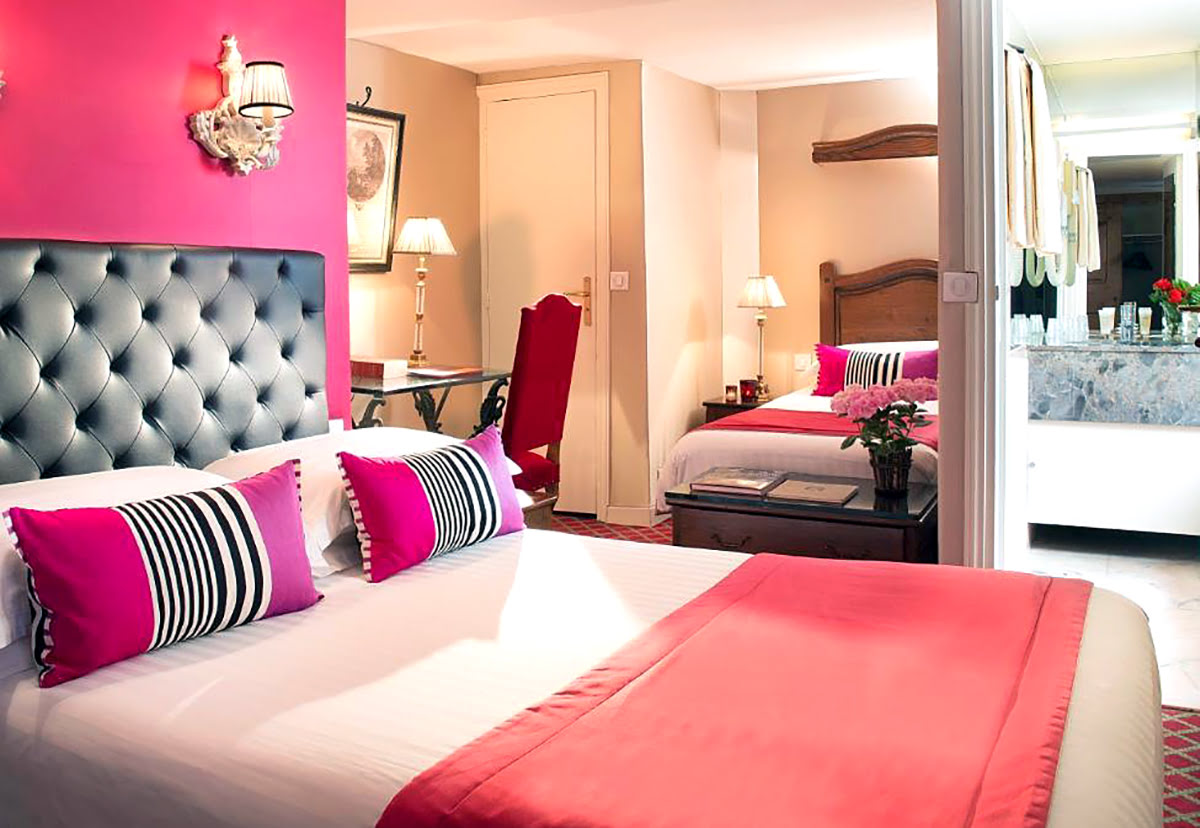 12. Conciergerie
Located on Ile de la Cité, the Conciergerie was once a revolutionary prison and originally part of the royal palace (the Palais de la Cité) in Paris, which included the Conciergerie, the Sainte Chapelle, and the Palais de la Justice. The Conciergerie now serves primarily as law courts. The Conciergerie was famously the final holding place of Queen Marie-Antoinette, among others, and is open for tourists to visit. This historic monument is one of the oldest attractions in Paris and still retains some of its amazing architecture from the middle ages, in addition to a reconstruction of the cell in which Marie-Antoinette was held.
Take a tour through the Conciergerie. The cost to visit the Conciergerie is 9 euro for a full-priced ticket (about 10 USD), and be sure to pick up a "HistoPad," which is an augmented reality tool that helps you to see what the area originally looked like and also offers historical information (the cost is 5 euro – about 6 USD).
Don't forget to visit Sainte Chapelle after you visit the Conciergerie. The stunning stain glass windows inside the landmark are absolutely breathtaking and not to be missed.
Transit near the Conciergerie
Step Out to the Conciergerie on Ile de la Cité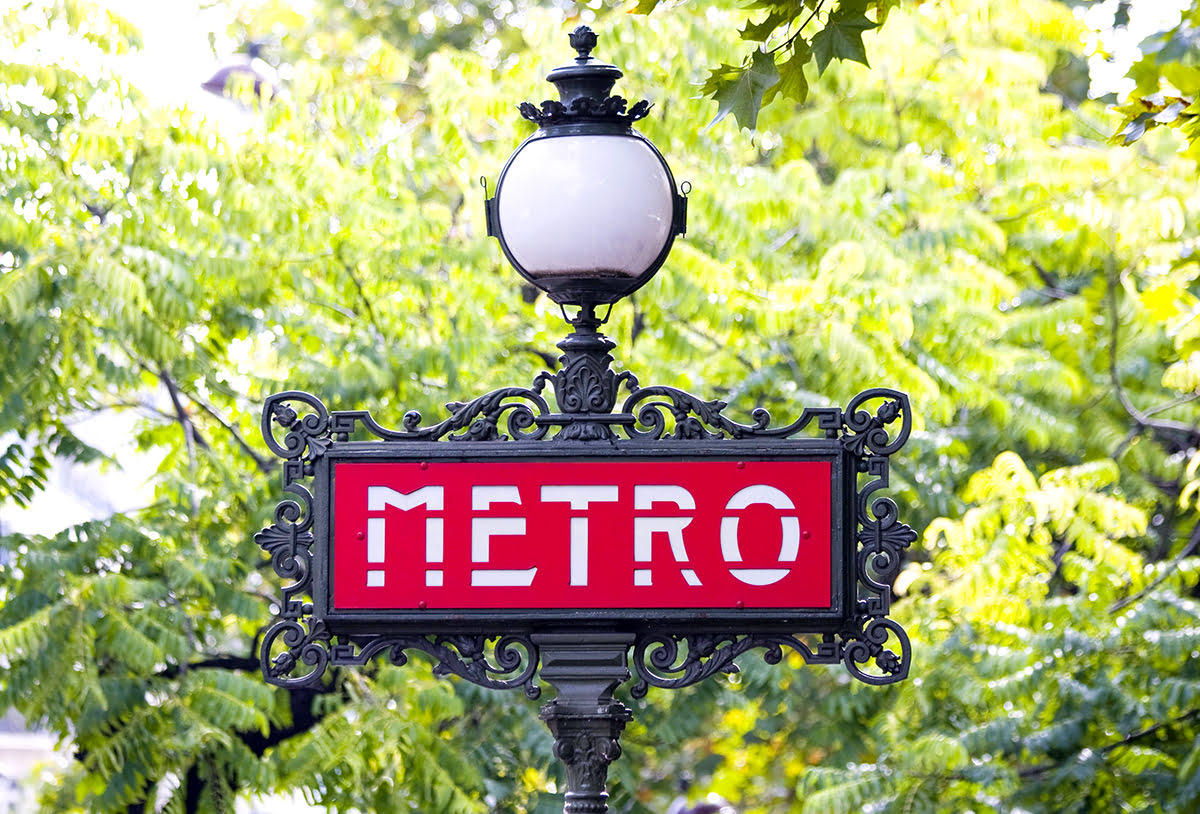 Transportation options in Paris
Undeniably, the metro is one of the best ways to get around Paris and the sooner you get used to using it, the easier traveling around the city will be for you. It's recommended that you purchase a Paris Visite Travel Pass or a metro ticket that is good for multiple days so that you save money (and time). The Paris Visite Travel Pass is also good for unlimited trips on the RER (regional train in Paris) and the bus system. If you are planning on using public transit in Paris, here are a few general tips:
Watch your belongings on public transit. Pickpockets work in Paris and they wait for distracted tourists to prey upon. Be sure to leave any valuables back in your hotel safe and keep both eyes on your belongings as you travel in Paris.
Watch out for stairs! The Paris Metro has a lot of stairs and not all stations are accessible for everyone. If you have any accessibility needs, be sure to check ahead of time that the metro station you need will be able to accommodate you.
Hold on to your ticket! Don't lose your pass as sometimes they check for valid tickets and you may be fined if you are caught without a ticket.
Plan your route! To avoid stress and frustration (and to avoid getting lost), plan your transit route ahead of time so you know which stations to enter and disembark at.
Paris also has ride-share services, as well as taxi drivers, so if you aren't comfortable taking public transit, these services are also a great option. Alternatively, you could rent a car, but Paris is a very busy city and driving in the area can be stressful (and finding a parking space can be challenging). If you are ever unsure about how to get to a certain destination, you can always ask your hotel's concierge or guest services for their transit recommendations.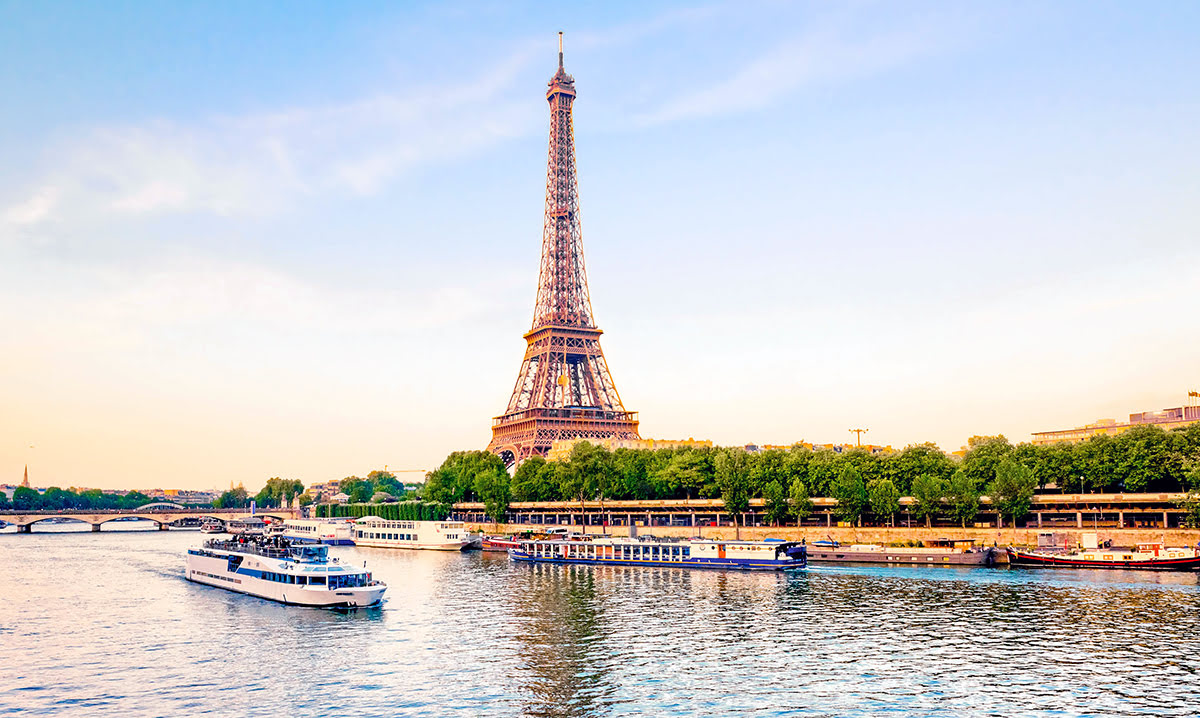 Paris Attractions: plan an enjoyable trip to Paris!
Paris has quite the number of landmarks to visit, so if you don't have a plan going in, you might end up missing some. Whether it's a first-time visit, or your 10th, choosing which Paris attractions you'd like to see beforehand will go a long way towards making sure that you see everything you want to see. Whether you only have a few days or are planning on spending weeks in Paris, there are a few things you can do to help ensure that your trip is seamless (and that you spend less time in lines, and more time enjoying the sites). Follow these tips for how to enjoy Paris to help make sure that your trip is the best it can be!
Stay at a hotel near the metro! The less time you spend walking to and from attractions or the metro, the better. In Paris, one of the best ways to get around the city is by taking the metro. The underground subway connects the most popular places to go in Paris, so grab a ticket and get moving.
Choose a neighborhood with the attractions you want to see! Paris is separated into arrondissements (districts), and a great way to save time is by choosing a district that has many of the attractions you want to see.
Opt for a tour! Attractions in Paris are busy and you may find yourself competing with other tourists for the same spots. In many places, you can skip the line (and the fuss) by paying for a tour. As a bonus, you will learn more about the site with a guide who can help you learn a little about the history as well.
Head out early! While Paris is a city that is open late, it's better if you get started early in the morning. Check the opening hours for the most popular attractions and get there as they open. You will have smaller crowds to worry about and can spend more time enjoying the sites without having to make your way through giant groups of people.
Plan ahead for food! To save some money, consider shopping at grocery stores, or be sure to head into bakeries earlier in the day and stock up. Many places close in the early afternoon, so if you're visiting a big site, you may get stuck with few options for nearby restaurants.
Check in to Renaissance Paris Le Parc Trocadero Hotel, Step out to the Musée de l'Homme Museum