Known for its renowned green tea that is superior in quality and taste to many other varieties of the region, Uji is an idyllic village city located in Kyoto Prefecture. A fantastic daytrip from Kyoto, Uji is nestled along the Uji River and presents guests of all ages a plethora of cultural and historical attractions to explore. Not only has Uji been creating high-quality and delicious tea for thousands of years, but it also is one of the oldest cities in all of Japan. Its town and countryside are dotted with ancient shrines and temples as well as beautiful naturescapes that beg to be explored further. For those who wish to see the quieter side of Japan and learn more about its ancient history, head to Kyoto and spend some time in Uji.

Historic Attractions in Uji, Japan
Uji is a culturally rich city that many travelers may already be familiar with, thanks to its mention in the book The Tale of Genji. It is considered to be the 2nd largest city in Kyoto Prefecture, but is laid out in such a way where most of its most coveted attractions are tucked away in the quiet nature areas. Uji is a place where visitors can spend the day sightseeing and then head back into town to enjoy gourmet food, classy hotel accommodations, and world-class entertainment.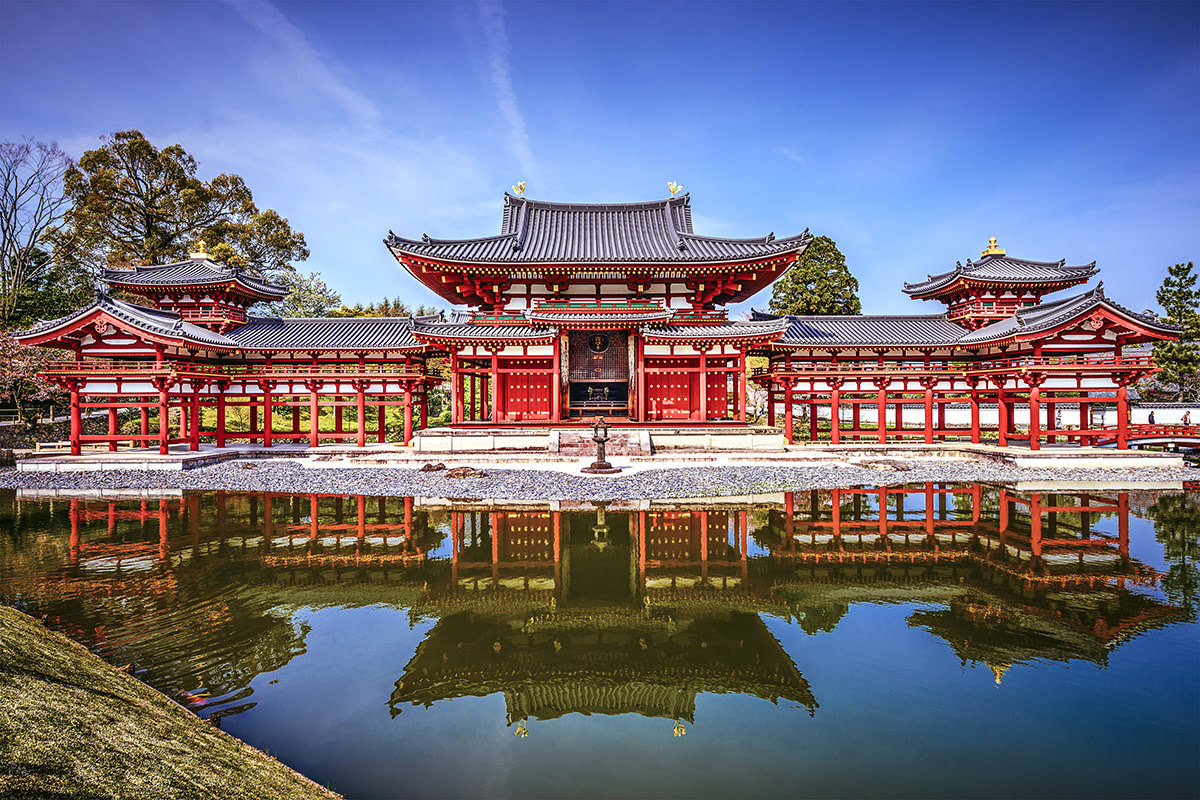 Byodo-in Temple
Byodo-in Temple is a historic Buddhist temple that invites visitors to stop through for a visit and learn more about the natural healing elements of the earth. This temple offers activities where visitors can tap into all of their senses and appreciate them one-by-one. While visiting Byodo-in Temple, guests can stroll the serene grounds and admire all of the natural beauty around them. This temple is decked out in ornate architecture and welcomes guests to step inside and explore it further. Within Byodo-in Temple, visitors will find everything from hand-painted murals on the walls to sculptures that commemorate religious figures and the Buddha. Expert tour guides are on hand to provide guests with guided tours and answer any questions that may come up.
Admission to get into Byodo-in Temple is 300 JPY for kids and 600 JPY for adults.
Mimurotoji Temple
Decorated in lush flower gardens and landscaping that invites visitors to stroll around and get lost in the beauty, Mimurotoji Temple is located on the northern side of the city. This temple is over 1200 years old and offers a glimpse into the complex history of the region. Mimurotoji Temple means "flower temple" in Japanese, and it is no wonder why visitors fall in love with the year-long gorgeous views.
The main temple is home to the thousand-armed Kannon Bodhisattva statue and the main attraction, Ugajin, which is supposed to bring good luck to all who touch it. The beautiful buildings that make up the temple complex are all adorned in ornate architecture, and guests can observe how design elements changed over the centuries, as these buildings were constructed over the course of many eras. During spring, the temple grounds are electrified by the bright and vibrant pinks and whites of cherry blossom blooms. For those who plan to visit during the fall season, be prepared for the stunning yellow, brown, red, and orange colors that adorn the landscape.
Mimurotoji Temple is open from 8:30am to 4:30pm daily, and admission is 500 JPY.
Ujigami Shrine
With parts of this Shinto shrine constructed as early as the 1000s, Ujigami Shrine is a place guests can go to get a glimpse into history that dates back to antiquity. Ujigami Shrine is located near the heart of the city as is considered to be a UNESCO World Heritage Site. The shrine is made up of many layers that visitors can explore while marveling at its stunning architecture. Ujigami Shrine is the oldest known shrine in all of Japan, and it invites visitors to explore it and enjoy the natural surroundings.
This shrine was constructed in dedication to Emperor Ōjin, and later his sons were also buried here. It features a main hall that is constructed of wood and stonework and is surrounded by small statues and a manicured landscape. It is recommended that guests plan to spend at least an hour at Ujigami Shrine to get the most out of a trip to it.
Ujigami Shrine is open from 9am to 4pm daily, and admission is free of charge!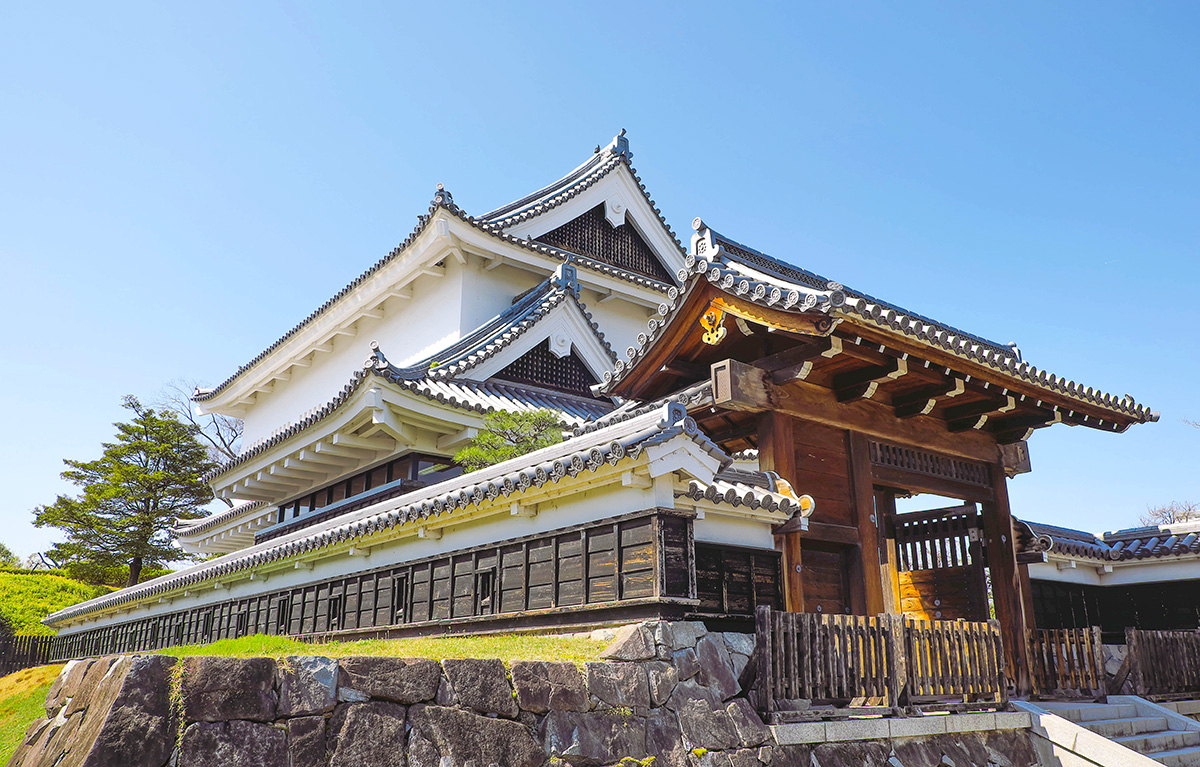 Shōryūji Castle
Constructed in 1339, Shōryūji Castle at the orders of Samurai Commander Hosokawa Yoriharu, this historic castle played an important role in the country maintaining its control of the land during the Onin War. Since then, it has been the home base for several important figures over the years. This castle is adorned in ornate Japanese architecture and is open for public tours. Shōryūji Castle is located inside an enclosed garden space and features a functional moat. The interior of Shōryūji Castle is decorated in traditional Japanese furnishings, art, statues, and woodwork.
Shōryūji Castle is open from 9am to 5pm daily.
Mainstream Attractions in Uji, Japan
Not only is Uji a culturally rich city, ideal for those who have a profound love of history, but it also is home to plenty of newer attractions that visitors can explore. Whether you are looking to spend a quiet day at the park or would like to check out art or join in on a tea ceremony, this place has you covered!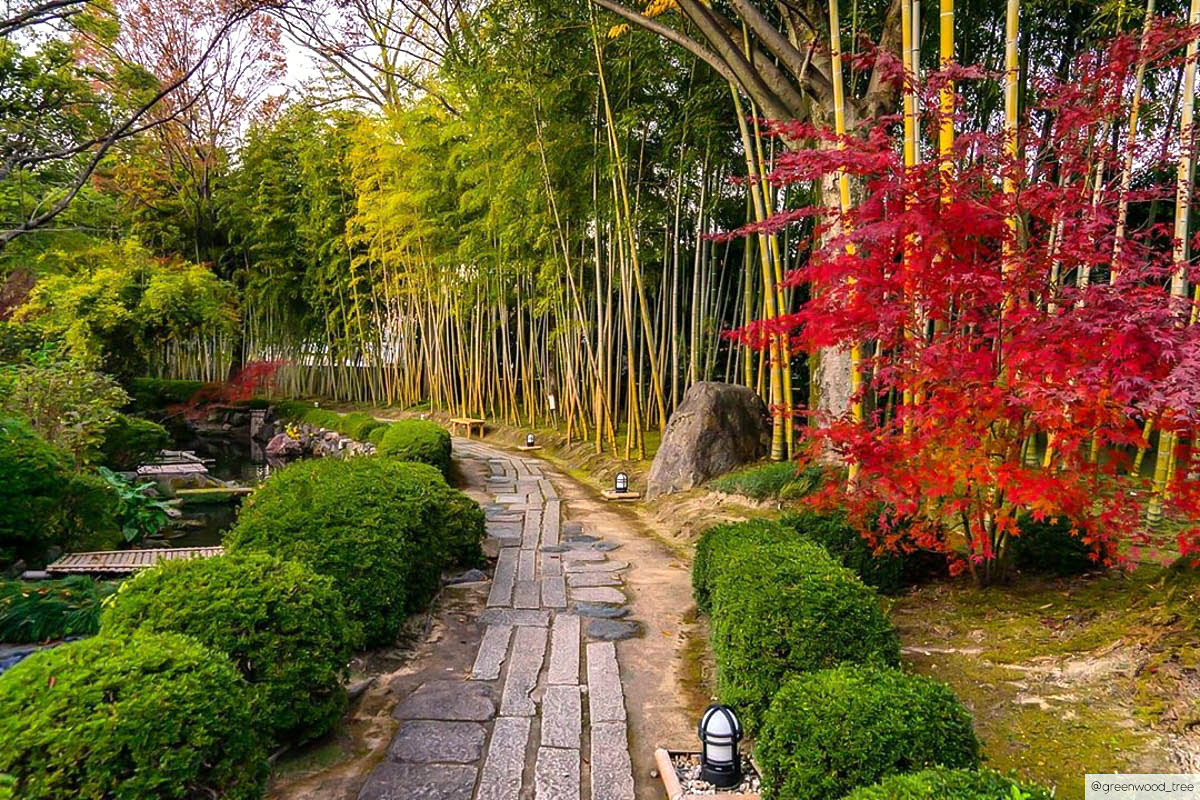 Yawata City Shokado Garden Art Museum
With an ambiance that makes guests feel as though they have walked into a whimsical fairytale, Yawata City Shokado Garden Art Museum is an indoor and outdoor museum that is made up almost entirely of native flora and fauna. This museum encompasses over five acres of land and is home to cherry blossom trees, bamboo trees, camellia trees, green maple trees, plum trees, and many more. The spring and fall seasons are the optimal time of year to plan a visit to this stunning museum. During the spring months, the forest comes alive in a brilliant array of vibrant colors as the plants and trees bloom in the warm weather. During the fall season, guests will get a whole new experience as the trees turn brilliant shades of yellow, brown, red, and orange summoning the colder months ahead.
Yawata City Shokado Garden Art Museum is home to three tea houses where guests can stop in and sample some of the most remarkable blends of the region. Guests can enjoy their tea while learning about its importance in the culture as well as how to steep it to perfection. While visiting, guests can stroll through the inside art museum and dine on casual Japanese food at the restaurant.
Yawata City Shokado Garden Art Museum is open from 9am to 5pm daily, and the admission price is 400 JPY for adults and 300 JPY for children.
Tsuen Teahouse and Shop
Celebrated as the oldest tea shop in all of Japan, Tsuen Teahouse and Shop was constructed in the mid 1600s and still brews up the finest tea that guests will find anywhere in the country. The original Tsuen Teahouse and Shop was built around 1160, but the historic establishment has been in its current building since the new building was constructed in the 1600s. This shop offers up a variety of green tea blends that visitors can purchase in loose-leaf and prepackaged form. It is a fascinating shop where guests will learn all about the history and healing powers of green tea. Not only will visitors find an assortment of teas to purchase, but the shop also offers gifts and souvenirs that commemorate a visit to Kyoto.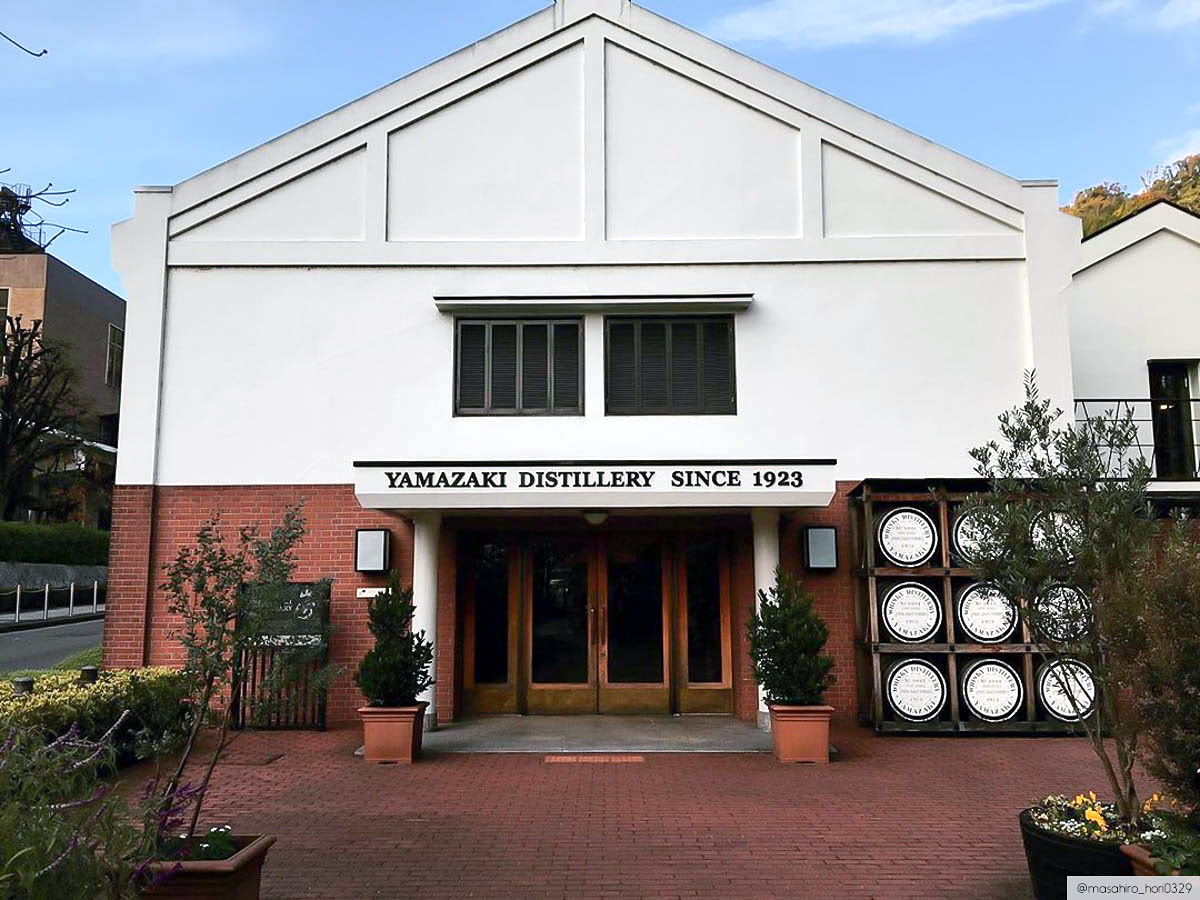 Suntory Yamazaki Distillery
Complete with a library of over 7000 bottles of whiskey within the facility, Suntory Yamazaki Distillery is an icon in Japan's brewing industry and it has been around since the early 1920s. This is where fine Japanese whiskey is handcrafted, and the distillery is open to the public! At Suntory Yamazaki Distillery, visitors will find hundreds of barrels of whiskey that are aging to perfection. The distillery ages its whiskey for 12-25 years, depending on the blend. Suntory Yamazaki Distillery offers free whiskey museum access, and guests can attend a sampling event to enjoy the complex flavors of the whiskey blends and some light snacks. Sampling events range between 1,000-2,000 JPY depending on which event you sign up for.
Suntory Yamazaki Distillery is open from 9:30am to 5pm daily.
Top-Rated Restaurants in Uji
Looking for something delicious to eat while visiting Uji? The city offers an assortment of fine Japanese food as well as international cuisine. From souffles to sushi, there is something to satisfy the cravings of any palette! Here are some of the best restaurants in Uji.
Tatsumiya – A tantalizing Japanese restaurant where all of the menu items are inspired by and infused with green tea. This restaurant has been around since 1913 and offers casual food for lunch and dinner. They are open from 11am to 2:30pm for lunch and from 4:30pm to 8pm for dinner.
Kyoryori Ujigawa – A luxury eatery that is situated right next to the river. This restaurant specializes in local foods that come from the land and sea. Kyoryori Ujigawa is open from 11am to 8pm daily and reservations are recommended.
Nakamura Tokichi Byodoin – Located in the heart of the city, Nakamura Tokichi Byodoin is a sweets shop that doles out green tea-inspired desserts and ice cream. Guests can eat in the dining room or take their sweets to-go. This eatery is open from 11am to 4pm daily.
Hakodate Ichiba Keihan Uji – Known as "Running Sushi" because of its conveyor belt self-serve layout, Hakodate Ichiba Keihan Uji is a popular sushi bar in the downtown area. The restaurant serves artistic looking sushi rolls that are almost too good looking to eat. This restaurant is open for lunch and dinner from 11:30am to 10pm daily.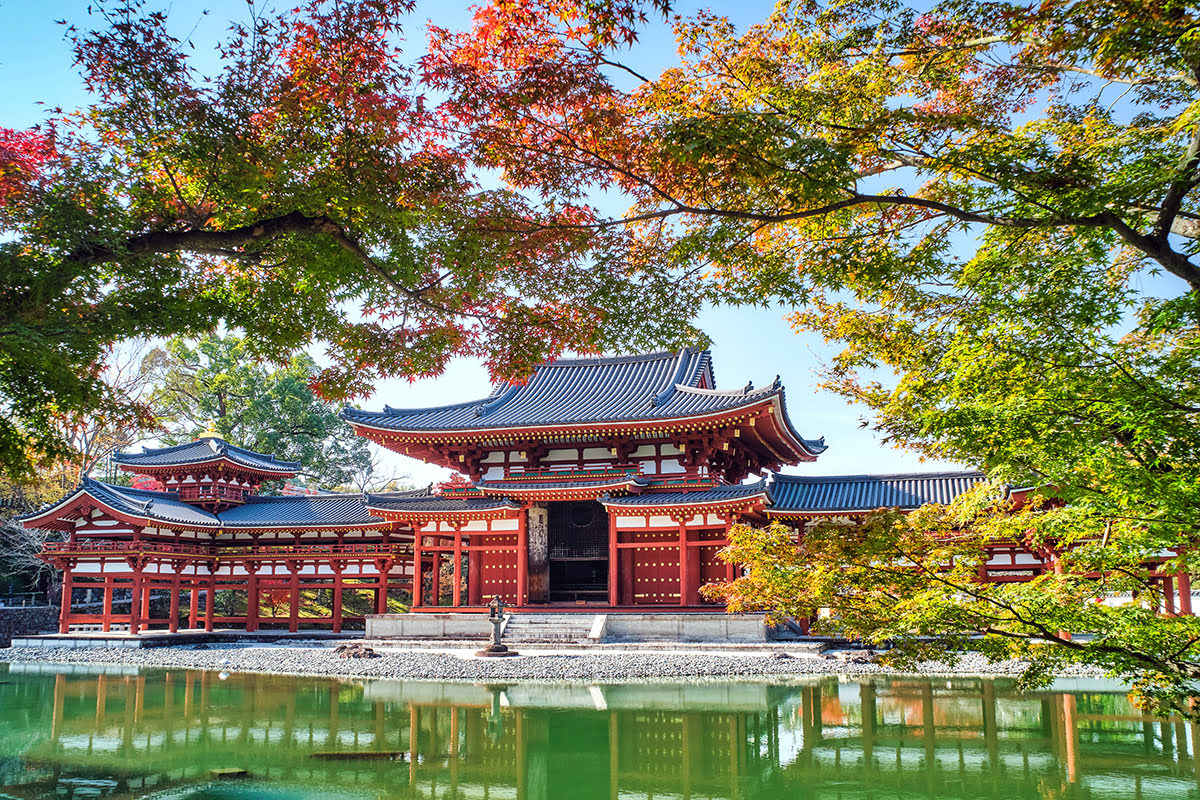 Best Time of Year to Visit Uji
April through June is the best time to visit Uji to take advantage of the best weather conditions. During these months, travelers are likely to encounter temperatures that hover around 70°F. In late spring and early summer, travelers are less likely to encounter huge tourist crowds. The summer months can reach average temperatures of up to 95°F, so outdoor activities should be planned for mornings or afternoons.
The Best Hotels in Uji
From budget-friendly hostels to 5-star hotels on the waterfront, Uji offers hotel accommodations that fit any lifestyle. Here is a look at some of the most popular hotel options in Uji.
Kyoto Uji Cha-gan-ju-tei House
Kyoto Uji Cha-gan-ju-tei House is a modest boutique hotel where guests can enjoy an authentic Japanese lodging experience. When booking a room at this hotel, guests have a choice between a Japanese-style room, a western-style room, or a multiple occupant dormitory room. Visitors can reserve a room at Kyoto Uji Cha-gan-ju-tei House for as little as 1,950 JPY per night depending on the style of room that is chosen. Kyoto Uji Cha-gan-ju-tei House is located in the downtown area and is close to Uji River.
Kyoto Uji Cha-gan-ju-tei House is a modern boutique hotel where each room is adorned in neutral colors that promote rest and relaxation. Guests will be treated to plush bedding and a variety of amenities including complimentary Wi-Fi, free breakfast, an onsite Japanese style restaurant, a community kitchen, a private bathroom with smart utilities, and free parking. Kyoto Uji Cha-gan-ju-tei House is a beautiful hotel where guests can immerse themselves in the culture of the region!
FIND & BOOK A HOTEL IN UJI TODAY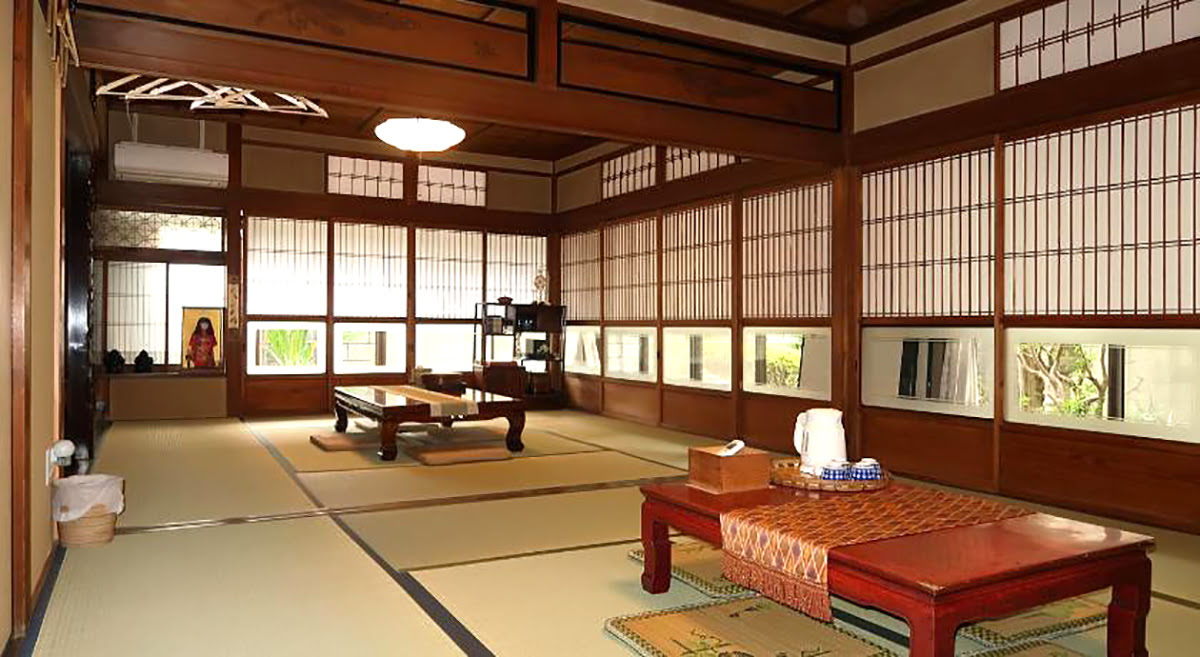 Uji Tea Inn
A garden oasis for those who want to relax in the peaceful tranquility of a Japanese boutique hotel, Uji Tea Inn delivers! This charming inn-style hotel offers a peaceful retreat after a long day of sightseeing in the city. Uji Tea Inn offers a traditional Japanese atmosphere and rooms are available for as low as 7,300 JPY per night during the non-peak travel months of the year. Uji Tea Inn features a stunning Japanese garden and is located close to all of the action of the city.
Each room at Uji Tea Inn is adorned in rustic Japanese decor that immerses guests in the traditional culture of the country. Within each room, guests will find traditional sleeping mats, dining tables, and decor. Neutral color schemes and dark hardwood furnishings add to the ambiance and comfort of this hotel. Guests can choose from single rooms to triple rooms and executive suites depending on their party size. This hotel is ideal for families, solo travelers, and those who are in the area on business. Amenities included with a room booking include a community kitchen, an electric tea pot, a coffee shop that brews gourmet coffee and tea, free Wi-Fi, and access to the private garden.
FIND & BOOK A HOTEL IN UJI TODAY
Kamon Inn Uji2
The perfect lodging option for families and group travelers, Kamon Inn Uji2 provides guests with spacious private rooms where they can relax and unwind after a long day. This inn-style hotel is located less than 20 minutes from Byodo-in Temple and can be booked for approximately 9,425 JPY per night. Each room measures in at over 100 square feet and is adorned in traditional Japanese decor. Kamon Inn Uji2 is within walking distance of some of the finest public markets, restaurants, historical attractions, and entertainment activities in Uji.
Kamon Inn Uji2 offers several rooms, and some come with their own private kitchens. Family rooms include multiple single beds and futons, so all guests will have a comfortable place to rest their heads at night. The rooms are adorned in light-colored furnishings and plush bedding with Japanese inspired artwork and decor throughout. While staying at Kamon Inn Uji2, guests can take advantage of an assortment of amenities such as a cleansing bidet, air conditioning, a desk workspace, a private bathroom with a shower, complimentary Wi-Fi, and a flatscreen TV.
FIND & BOOK A HOTEL IN UJI TODAY
Kyoto Uji Hanayashiki Ukifune-en
Enjoy the luxury 5-star accommodations offered at Kyoto Uji Hanayashiki Ukifune-en for as little as 15,900 JPY! This beautiful hotel features hundreds of rooms and is situated right on the shoreline of Uji River. During the spring, the cherry blossom trees surrounding this beautiful hotel are in full bloom adding to the prestige and ambiance. Kyoto Uji Hanayashiki Ukifune-en is located near the city center with quick access to the shrines and temples of Uji.
When staying at Kyoto Uji Hanayashiki Ukifune-en, guests can choose from a variety of different room set-ups that include standard Japanese rooms up to executive rooms. This hotel is ideal for couples, families, business travelers, and even those on a solo vacation. Each room is decked out in luxurious stone and wood that provide a natural feel for a restful stay. The beds come with plush linens, and each room comes with a gorgeous view of nature. Hotel reservations come with amenities like a balcony or terrace, access to the sauna, hot tub, and karaoke room, as well as expert massages, and the hotel's restaurants.
FIND & BOOK A HOTEL IN UJI TODAY