The historic Tennoji district contains some of the best things to do in Osaka as well as some of the most affordable hotels and hostels. Spend a day with the family at Osaka Tennoji Zoo and watch the sunset from the observation platform at the Abeno Harukas skyscraper.

Main attractions and landmarks in Tennoji
Abeno Harukas: view the Osaka skyline, as well as Osaka Bay and parts of Kobe and Wakayama Prefecture, from the Harukas 300 observatory on the 58th, 59th and 60th floors of the tallest building in Osaka.

Tennoji-koen Park: spend a quiet afternoon with nature in this sprawling green space that contains a pond, the Osaka City Museum, ancient burial grounds and a tribute to the great samurai warrior, Sanada Yukimura.

Osaka City Museum: view ancient artifacts and sculptures in an open setting that drifts into picturesque Keitakuen Garden, where you can stroll through native flora and fauna and refresh yourself in a Japanese teahouse.

Osaka Tennoji Zoo: go from the savannah to a rainforest while viewing more than 200 species of endangered and protected animals from around the world.

Shitennoji: tour a 6th-century temple enshrouded by natural forestry. While the temple buildings of this tourist attraction have been reconstructed, the ancient temple grounds maintain their historic appeal.
Best places to shop
Tennoji MIO: enjoy tax-free shopping in more than 380 shops in this mega mall directly linked to Tennoji Station.

Abeno Cues Town: pick up trendy fashions from stores like Uniqlo and Tokyu Hands on the five floors of this shopping complex that contains Abeno Q's Mall, Rocktown live music venue and Bic Camera.

Shitennoji Flea Market: buy local handicrafts, street food and pottery on the 21st and 22nd of every month near Shitennoji temple.
Takoyaki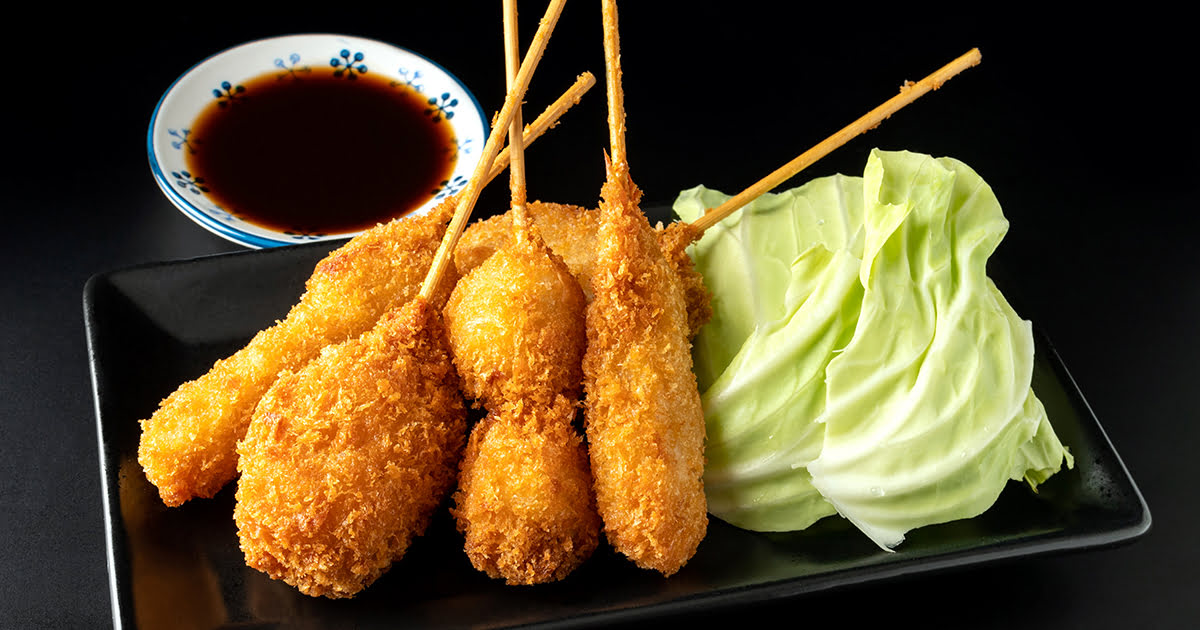 Kushikatsu and kushiage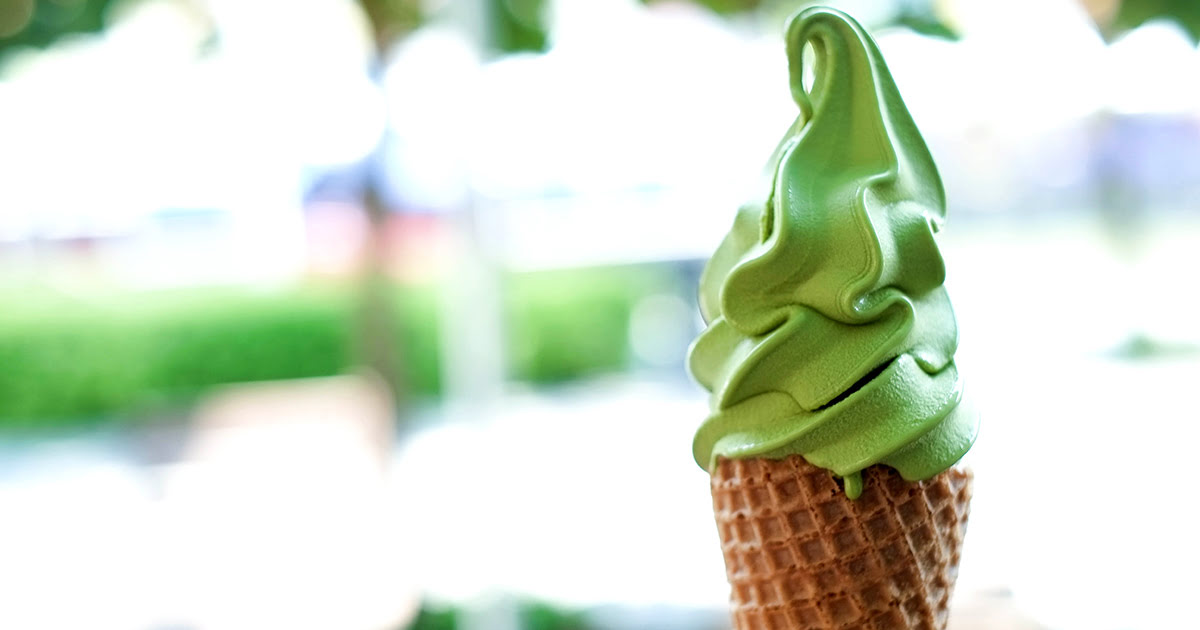 Matcha ice cream
Best restaurants and Japanese food
Yamachan: order take-away from this street food vendor recommended by Michelin for its takoyaki served with a variety of house-made soups.

Kushikatsu Daruma Shinsekai: kushikatsu, also called kushiage, is essentially bite-sized foods that are skewered, battered and deep-fried. Mix and match meats, vegetables and fish for a hearty snack after a night out in Shinsekai.

Nana's green tea: sample Japanese green tea and matcha-flavored desserts in this non-smoking tea room in Uehommachi YUFURA at Osaka-Uehommachi Station.
Best nightlife
Taneyoshi: enjoy a beer with locals at this tachinomi (standing bar) where the specialty is a pepper-laden slab of tofu called jigokudofu (hell's tofu).

Shinsekai: take your pick of izakaya (Japanese bars) in a retro neighborhood modeled after New York and Paris.
Transportation
Tennoji Station is one of the main terminals in Tennoji and provides direct connections to Nara, Kansai International Airport and Wakayama.
Osaka-Abenobashi Station runs under Abeno Harukas and is the terminal station for passengers arriving from Asuka and Yoshino.
Check In to a hotel or hostel near Tennoji Station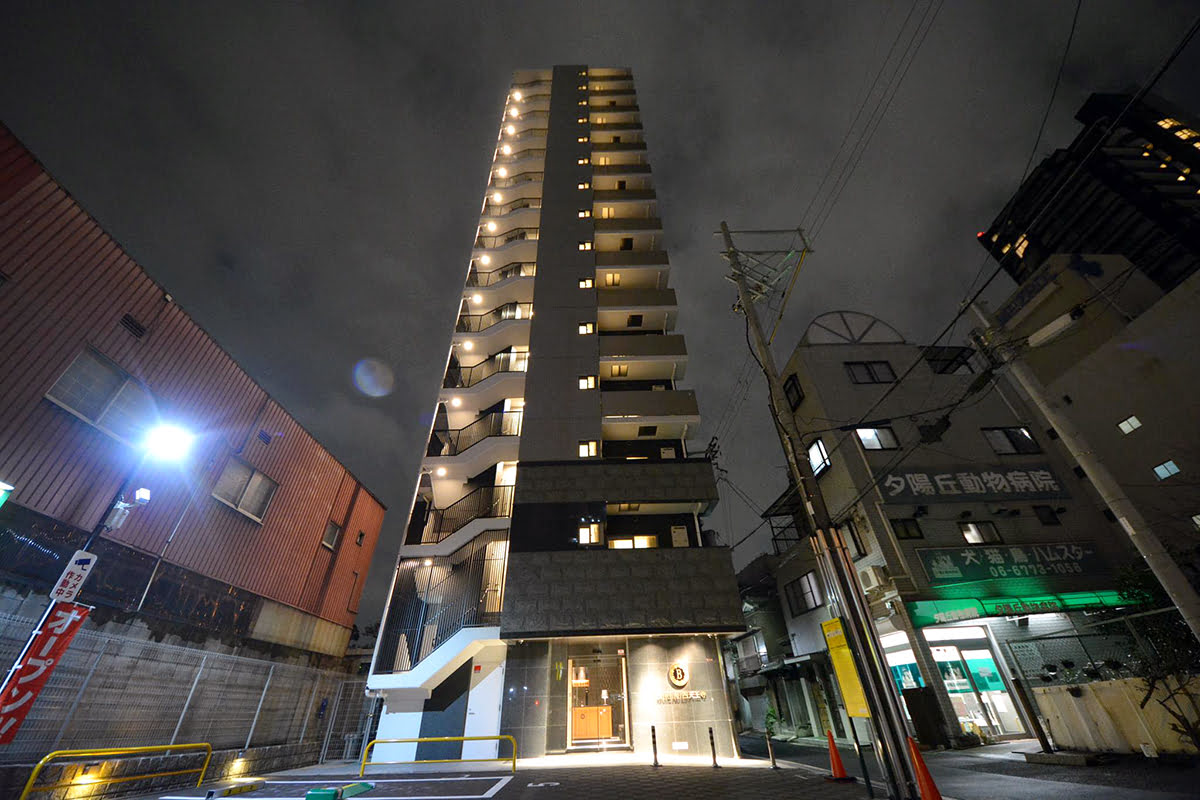 Hotel Bureau Shitennoji
Tanimachi LUXE HOTEL
Toyoko Inn Osaka Abeno Tennoji
Step Out to Tennoji
This post is also available in: 简体中文 繁體中文(台灣) 繁體中文(香港) 日本語 한국어 ไทย Indonesian