Centered around the city's second busiest railway station, Ikebukuro Station, the district of Ikebukuro makes a great starting point for any tour of Tokyo. Here, you'll find shopping, entertainment, interesting architecture and unique tourist attractions – many of which are geared toward the budget-conscious traveler. Here are 15 ways to explore the best that Ikebukuro has to offer, without breaking the bank.

1. Take a leisurely stroll through SUNSHINE CITY
When it opened in 1978, Ikebukuro's Sunshine City was Tokyo's first "city within a city." Famous for its stunning centrepiece, the 787-foot-tall Sunshine60 skyscraper, the shopping complex contains over 200 retail shops, dozens of retail shops and eateries, two indoor theme parks, two observation decks, a museum and a planetarium. The Sunshine City complex consists of two shopping malls: the ALPA shopping mall, which houses around 180 retail stores along with a few cafes and eateries, and the ALTA shopping mall, which features 70 retail stores and a wide selection of restaurants. Sunshine City is conveniently connected to both Higashi-Ikebukuro Station (Exits 6 and 7) and the Sunshine City Prince Hotel Ikebukuro Tokyo.
Sunshine City shopping and amenities
Men's and women's fashions

Children's fashions

Lifestyle goods

Shoes

Cafés

SkyRestaurants

Aquarium

Namja Town amusement park

Konica Minolta Planetarium "Manten"

Observatory
2. Browse the anime and manga shops along OTOME ROAD
Even if you're not an anime or manga fan, there's plenty of fun to be had on Otome Road, which is situated just west of the Sunshine 60 Building. Considered a more female-friendly version of Akihabara, this buzzing shopping area is home to dozens of anime and manga shops selling books, DVDs, cosplay outfits, collector items and dojinshi – self-published magazines, novels and comic books. Also located on Otome Road is the seven-story headquarters of Animate, which houses an extensive collection of anime-related merchandise.
Popular shops on Otome Road
K-Books

Mandarake

Animate

Lashinban

HACOSTADIUM cosset
3. Sit under a 700-year-old gingko tree at ZOSHIGAYA KISHIMOJINDO TEMPLE
History buffs will want to head to Zoshigaya Kishimojindo Temple, an ancient Buddhist shrine dating back to Japan's Edo period (1603 – 1868). The temple, which celebrates Kishimojin, the goddess safe childbirth, is the site of numerous small and large festivals throughout the year, including the popular Grand festival, which is held every year in October. While admission to the temple itself is not free, you can tour the temple grounds, which are home to to several ancient Sakura and gingko trees – at least one of which is estimated to be as old as 700 years. The admission fee for touring the inside of the temple is just $2.50, and visitors receive a decorative stamp that is printed with the name of the temple and the date of the visit. Zoshigaya Kishimojindo Temple is located within a 10 to 15-minute walking distance of Ikebukuro Station or a 1-minute walking distance from Zoshigaya Station.
4. Tour the EDOGAWA RAMPO HOUSE
The Edogawa Rampo House was once the residence of famed detective novelist Edogawa Rampo. The house has also been used by local artist Junichi Iwata and Yumeji Takehisa, a painter and poet. Today, the house serves as a museum that replicates the streets of Japan as they were during the 1950s. Inside of the museum, you'll find several interesting exhibits, including the hat and glasses of Edogawa Rampo, a handwritten manuscript of one of Rampo's novels, and a poem written by Rampo in calligraphy. Visitors can also walk through the home's drawing room, the interior of which was custom designed by Rampo. The Edogawa Rampo House is located next to Building 6 of Rikkyo University, within a 10-minute walking distance of Ikebukuro Station. Free admission to the museum is offered to the public on Wednesdays and Fridays from 10:30 a.m. to 4:00 p.m.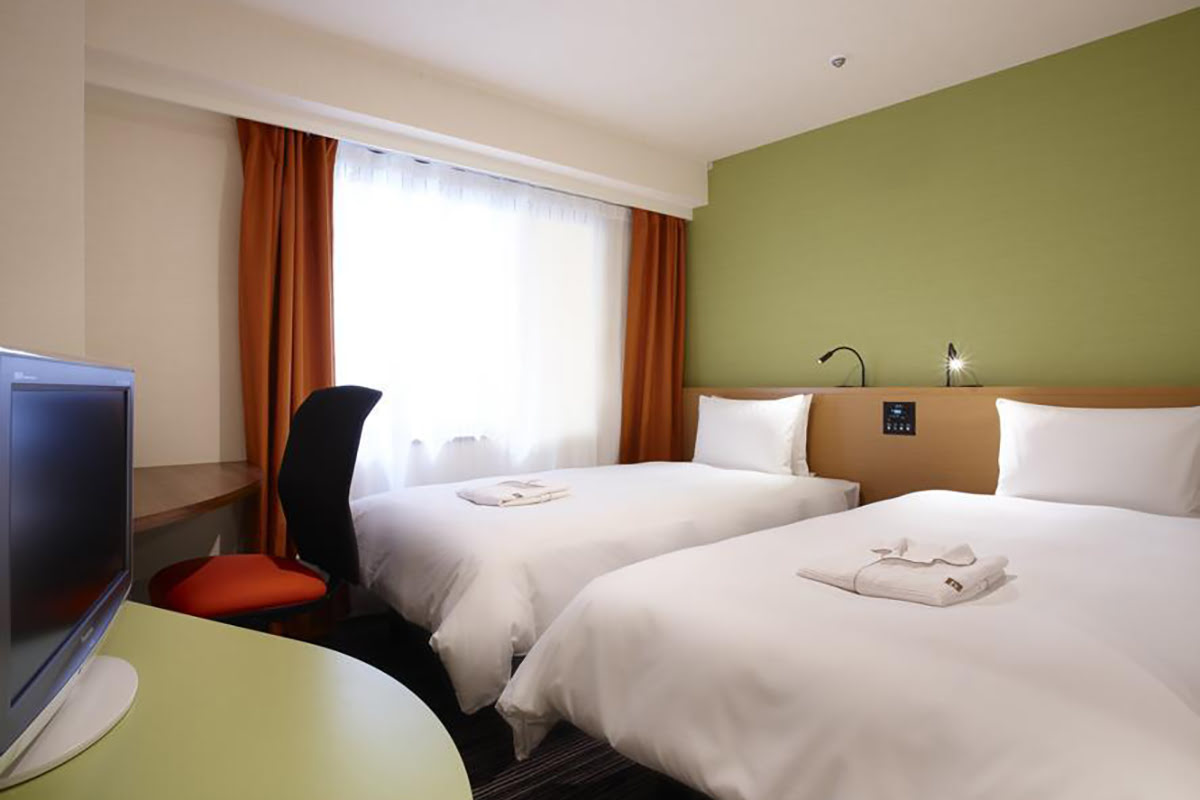 5. Enjoy Panoramic Views of the city at SKY CIRCUS
The Sky Circus observatory deck, located on the 60th floor of the Sunshine 60 skyscraper, is the perfect starting point for any tour of Ikebukuro district. Here, visitors can take in panoramic views of the city and, for an extra charge, enjoy virtual reality experiences like the Tokyo Bullet Flight and the Swing Coaster. Re virtual reality rides. Sky Circus is open daily from 10:00 a.m. to 10:00 p.m. Admission to the observation deck costs around $16 for adults, $14 for children aged 6 to 12, and $5 for children aged 4 years and under.
Sky Circus attractions and activities
Sky Escape

Kaleidoscape

Ultra Reverse Bungee Jumping VR

Sky Circus Shop

Infinity Scape

Sky Party

Fortune Window

Light Fountain

Sky Trampoline

Sky Bridge
6. Take a break from the hustle and bustle of the city at NISHI-IKEBUKURO PARK
When you're ready to take a breather from shopping and sightseeing, head to Nishi-Ikebukuro Park, located just to the west of Ikebukuro Station (JR, Tokyo Metro and Tobu Tobu Lines). A veritable oasis in the heart of the district, this large park offers interesting art installations, a beautiful fountain, an outdoor theater that features regular live performances, and a monthly flea market, where vendors sell everything from second hand goods to fresh fruit and vegetables. Nishi-Ikebukuro Park is conveniently situated adjacent the redesigned Tokyo Metropolitan Theater.
7. Discover ancient artifacts at the ANCIENT ORIENT MUSEUM
No tour of Ikebukuro is complete without a visit to the Ancient Orient Museum. This small, private gallery, which first opened in 1978, houses ancient Japanese artifacts as well as interesting archaeological finds from Central and East Asia. The museum offers both permanent and rotating exhibits. Entry to the Ancient Orient Museum costs just $5.50 for adults and $2 for children. The museum is located within a 15-minute walking distance from Ikebukuro Station or a 7-minute walk from Exits 6 and 7 of Higashi-Ikebukuro Station. Hours of operation are from 10:00 a.m. to 5:00 p.m. daily.
Permanent exhibits
Ancient Egypt

The Earliest Orient World

Ancient Mesopotamia

Excavations in Syria

Ancient Iran and Neighboring Lands
8. Challenge yourself to an arcade game at NAMJA TOWN
Namja Town is a three-story indoor theme park located inside of Ikebukuro's Sunshine City. The park is one of two inside of Sunshine City owned by game producer Namco. The three-story park offers an ecclectic mix of attractions, including old-school arcade games, escape rooms and a haunted house. There is also an entire section of the park dedicated to gyoza and sweet treats. Unlike J-World, the anime-themed indoor amusement park that is also located in Sunshine City, Namja Town doesn't have a specific theme or focus. There is, however, a mascot – a cat named Najavu. Namja Town is open daily from 10:00 a.m. to 10:00. Admission to the amusement park costs just $5 for adults and $2.75 for children, but there is an extra charge for individual attractions.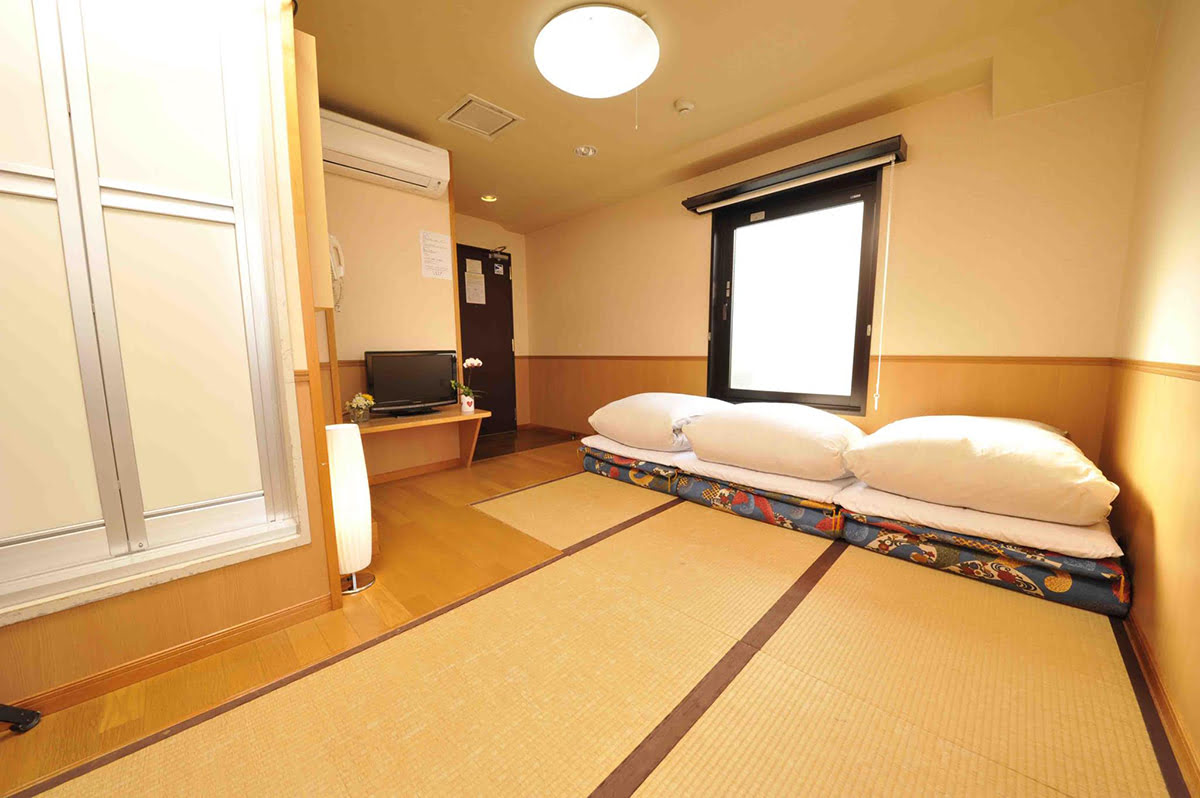 9. Browse unique handicrafts and housewares at JAPAN TRADITIONAL CRAFTS CENTER
The Japan Traditional Crafts Centre stocks a large selection of handmade goods from across Japan. This is a great store to visit if you want to pick up a few inexpensive souvenirs or household goods. You'll find everything from ceramics to kimonos to kitchen knives here, all made from regional materials and crafted using traditional Japanese techniques. The Japan Traditional Crafts Center is situated to the west of Ikebukuro Station, inside of the Metropolitan Plaza Building. The store is open daily from 10:00 a.m. to 7:00 p.m.
10. Take a natural disaster preparation course at IKEBUKURO BOSAIKAN
Ikebukuro Bosaikan, which translates to "Ikebukuro Natural Disaster Hall", is one of Ikebukuro's most off-the-radar attractions. Operated by the Tokyo Fire Department, the hall features a two-floor Life Safety Learning Center where visitors can take a natural disaster prep course and receive fire fighting training. The Life Safety Learning Center also offers a natural disaster simulation that mimics the effects of an earthquake – complete with rumbling floors, audio/visual effects, and a "smoke maze." Other highlights include a film about the Great East Japan Earthquake, a Map Exercise Section and a Rescue and Escape Section. Ikebukuro Bosaikan is located within a 5-minute walking distance from Ikebukuro Station (West Exit). The center is open daily from 9:00 a.m. to 5:00 p.m. Admission is free, and a reservation is not required for individuals. Group tours for up to 32 people are available at 9:30 a.m., 1:00 p.m. and 3:00 p.m.
11. View rare sea creatures at the SUNSHINE INTERNATIONAL AQUARIUM
The Sunshine International Aquarium takes up the top three floors of the nine-story Sunshine City World Import Mart Building. The aquarium houses 750 species of fish, a Jellyfish Tunnel and a Sunshine Aqua Ring, which offers stunning views of penguins, sea lions, and other marine animals. Non-marine animals housed within the aquarium include anteaters, flamingos, iguanas, snails and a lemur. The aquarium is also home to several rare specimens, such as deep-water spider crabs, giant sunfish, and massive manta rays. Admission fees are $16 for adults and $8 for children under 11 years of age, but a discount applies for those who are also visiting the Sky Circus Observatory. Hours of operation vary depending on the season, so be sure to check the aquarium's schedule before visiting.
First floor exhibits
Crabs

Corals

Octopuses

Sharks

Jellyfish Tunnel

Sunshine Lagoon
Second floor exhibits
Freshwater fish

Frogs

Turtles

Lizards

Exotic birds

Penguins

Sea lions

Marine plants
12. Lose yourself in the beauty of the night sky at THE SUNSHINE STAR LIGHT DOME
The Sunshine Star Light Dome is a planetarium located on the rooftop of the Sunshine City World Import Mart Building. Here, visitors are treated to a stunning recreation of the night sky, complete with mesmerizing 360-degree images, surround sound and over 400,000 twinkling lights. The Sunshine Star Light Dome also offers an array of interesting screenings and productions that will leave you with a new sense of awe about the universe. Two types of seating are available at the dome: "cloud" and "grass lawn." Audio guides are available in English and Japanese for most shows. The Sunshine Star Light Dome is open daily from 11:00 a.m. to 7:00 p.m. The entry fee is $8 for adults and $5 for children aged 11 years and under.
13. Enjoy cheap eats in CHINATOWN
Ikebukuro's newly-established Chinatown is the place to go if you want to sink your teeth into traditional Chinese cuisine. Situated in the heart of the district, the area offers dozens of restaurants serving delicious dishes like tantanmen (spicy noodles), spit-roasted lamb and Eisho-Shanghai fried dumplings. Menu prices are budget-friendly, with many restaurants offering lunches for under $10. Chinatown is situated within a 1-minute walking distance from Ikebukuro Station.
Popular restaurants in Ikebukuro's Chinatown
Chiin Shokudo (Szechuan cuisine)

Jufukuro (Chinese BBQ)

Eisho (desserts, tea)

Chugoku Chakan (Chinese Tea House)

Yang-Chugoku Katei Ryori (gyoza, ramen)
14. Fill up on free food samples at Ikebukuro PARCO
Ikebukuro PARCO is a large shopping center comprising around 200 shops and restaurants. It is located just east of Ikebukuro Station (Seibu Exit). Inside, you'll find eight floors of retail shops selling every product imaginable, including men's and women's fashions, cosmetics, electronics, household goods, furniture, duty-free goods and luggage. There are also two entire floors dedicated to restaurants and delis, many of which offer free food samples. The shops at Ikebukuro PARCO are open daily from 10:00 a.m. to 9:00 p.m. The restaurants are open from 11:00 a.m. to 11:30 pm.
15. Find your zen at GOKOKUJI TEMPLE
You're bound to need a break at the end of all your sightseeing, so why not end your tour of Ikebukuro with a visit to the peaceful Gokokuji Temple? Founded in the 17th century by Tokugawa, the fifth shogun of the Edo government, the temple is famous for miraculously surviving both the Great Kanto Earthquake and the World War II air raids. Aside from the main temple building, Gokokuji's grounds are home to a large cemetery, a small pagoda, a statue of Buddha and different varieties of cherry trees. Gokokuji Temple is located within a 20-minute walking distance of Ikebukuro Station or a 1-minute walking distance of Gokokuji Station (Yurakucho Line). The temple is open daily from 9:00 a.m. to 4:00 p.m., and admission is free.
Things to see and do at GOKOKUJI TEMPLE
Main hall

Kannon statue

Guesthouse

Buddha statues

Buddhist art works