Tokyo may be the top tourist destination in Japan but, if you have time during your visit to check out the surrounding locales, then taking some day trips is totally worth it. From the renowned Yokohama Chinatown in Yokohama to beautiful Toshogu Shrine in Nikko, there's a lot to see just a short way from Japan's capital city. Ready to go exploring? Let's take a look at the best day trips from Tokyo.
Pro tip: Save money on day trips with a JR Pass
Traveling on Japan Rail (JR) with a JR Pass is typically the most affordable way to take day trips around Tokyo. The pass is available for overseas visitors from the Japan Rail Group and valid on the majority of JR transportation lines.
1. Explore Japan's second-largest city with a day trip to YOKOHAMA
One of the quickest and most convenient day trips from Tokyo, Yokohama provides a good opportunity to explore a different urban landscape. It is the second-largest city in Japan and the capital of Kanagawa Prefecture. Located on Tokyo Bay just south of Tokyo, it is a major commercial hub and home to almost four million people. Like Tokyo, Yokohama is home to a variety of gardens, museums, shopping opportunities, historic sites, and all the ramen you could ever want at the Cup Noodle Museum. This lively city is a mix of old charm and new innovation, offering something for every traveler.
If you are interested in seeing Yokohama on one of your day trips from Tokyo, then here are some of the top places to check out while you are there.
• Yokohama Chinatown: The largest Chinatown in all of Asia, Yokohama Chinatown is definitely worth the visit. It is packed full of shops, restaurants, and street food vendors where you can pick up all sorts of souvenirs and traditional Chinese goodies. It's also a great place to pick up an affordable lunch or dinner as you explore the city.
• Cup Noodle Museum: Whether you regularly eat cup noodles or not, the Cup Noodle Museum is a great choice for families and travelers of all ages. Bright and colorful informative displays allow visitors to learn all about the development and history of cup noodles. You'll even get the chance to customize your own cup noodle just how you like it.
• Yamashita Park: Yokohama is a port city, and Yamashita Park is one of the best places to take in a view of the ocean, watch the ships passing by, and catch a sunset. You'll be able to see both Osanbashi Pier and the Yokohama Bay Bridge. The park is also known for its roses, which number over 400.
• Sankeien Garden: A traditional Japanese-style garden, Sankeien Garden is a great place to come and enjoy nature in the city. Here, you'll see cherry blossoms blooming in the spring and stunning foliage in the fall. Traditional Japanese architecture is also on display and woven harmoniously into the landscaping.
There are many different options for getting to Yokohama. The quickest is to take the Tokyu Toyoko Line to Yokohama Station from Shibuya Station, a journey of about 25 minutes. Operated by the Tokyu Corporation, the Tokyu Toyoko Line is the main rail connection between Yokohama and Tokyo. If you are staying closer to Tokyo Station and hoping to use your JR Pass, then you can get to Yokohama Station by taking either the JR Tokaido Line or the JR Yokosuka Line. Both are operated by Japan Rail and will take about 30 minutes to reach Yokohama.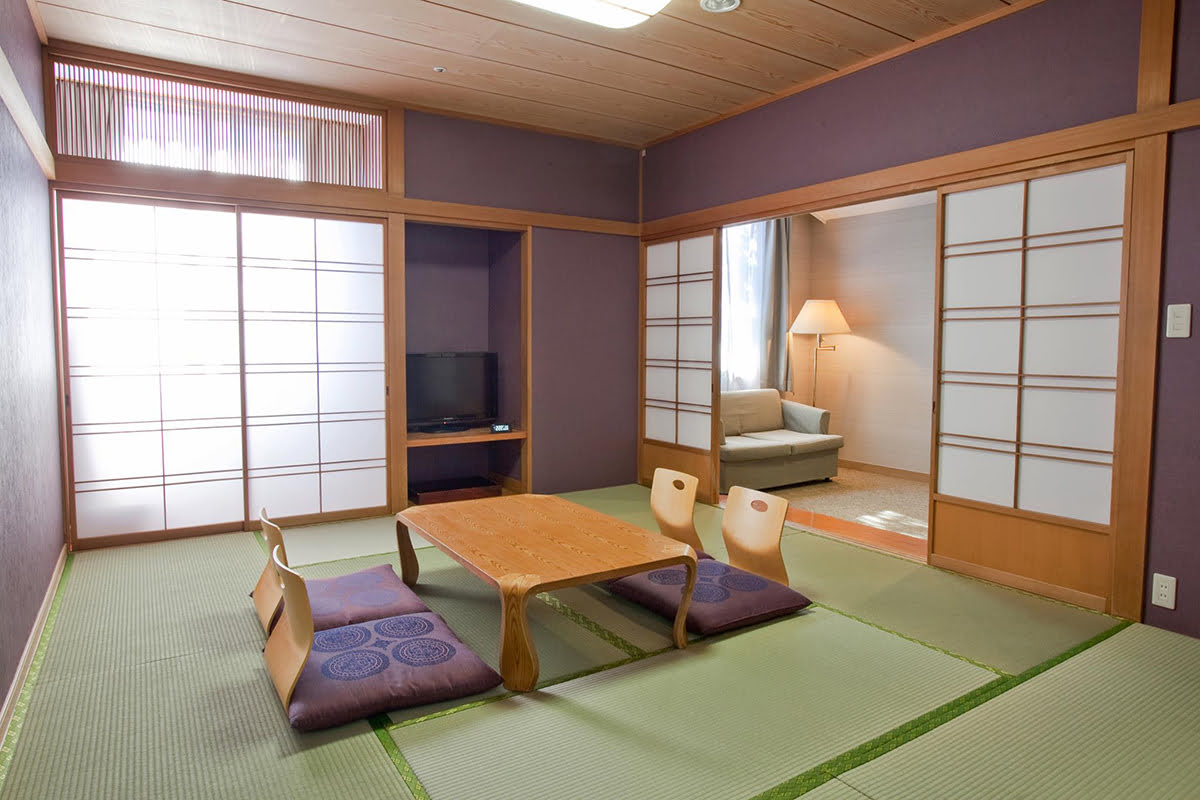 2. Take one of the easiest day trips from Tokyo to KAWASAKI
Situated between Yokohama in the south and Tokyo in the north, there's no quicker or easier day trip from Tokyo than a visit to Kawasaki. Located in the Kanagawa Prefecture, Kawasaki is considered to be a part of the Greater Tokyo Area and is the eighth-largest city in Japan by population. It is a coastal city on the western shore of Tokyo Bay that stretches out along the Tama River, with more suburban areas further inland. It is also in the heart of the Keihin Industrial Zone, and many prominent Japanese companies have factories in Kawasaki, including Toshiba, Hitachi, and Fuji Electric.
Though the Kawasaki area is more industrial and often overlooked by tourists, it has plenty of landmarks and attractions worth checking out.
• Kawasaki Daishi: The popular name for the Heigenji Temple, Kawasaki Daishi in central Kawasaki is one of the most prominent Buddhist temples in Japan. It was founded in 1128 and serves as the headquarters of the Chizan School of Buddhism. The buildings are a great example of Heian Period architecture and the temple approach is a great place to pick up unique Kawasaki souvenirs.
• Fujiko F. Fujio Museum: Located in the Kawasaki suburbs, the Fujiko F. Fujio Museum is a popular art museum devoted to the work of Fujiko F. Fujio, the creator of the popular manga series Doraemon. The colorful, hands-on museum is a great stop if you've got little ones in tow or for any fans of the Doraemon series.
• Nihon Minkaen Open Air Museum: Another gem in the suburbs of Kawasaki, the Nihon Minkaen Open Air Museum houses a collection of preserved Edo Period buildings. You'll get to see traditional houses, farmhouses, shrines, and more. There are even traditional handicraft demonstrations and workshops that let you experience a small part of how daily life would have been in an Edo Period village.
• Kawasaki Station: A variety of shopping and entertainment options abound in the Kawasaki Station area. There are numerous shopping malls, fashion outlets, restaurants, and cafes all within a short walking distance. Of particular note are Lazona Kawasaki Plaza on the west side of the station, the Kawasaki BE shopping center on the east side, and La Cittadella, an area just south of the station designed to look like an Italian town.
Kawasaki Station is also the main transportation hub of the Kawasaki area, and there are multiple train lines that you can take from Tokyo to get there. Travel times range between 15 and 25 minutes depending on the route taken. A number of trains that run between Tokyo and Yokohama pass through Kawasaki. Your most convenient options will be to take either the JR Tokaido Line or the JR Keihin-Tohoku Line from Tokyo Station.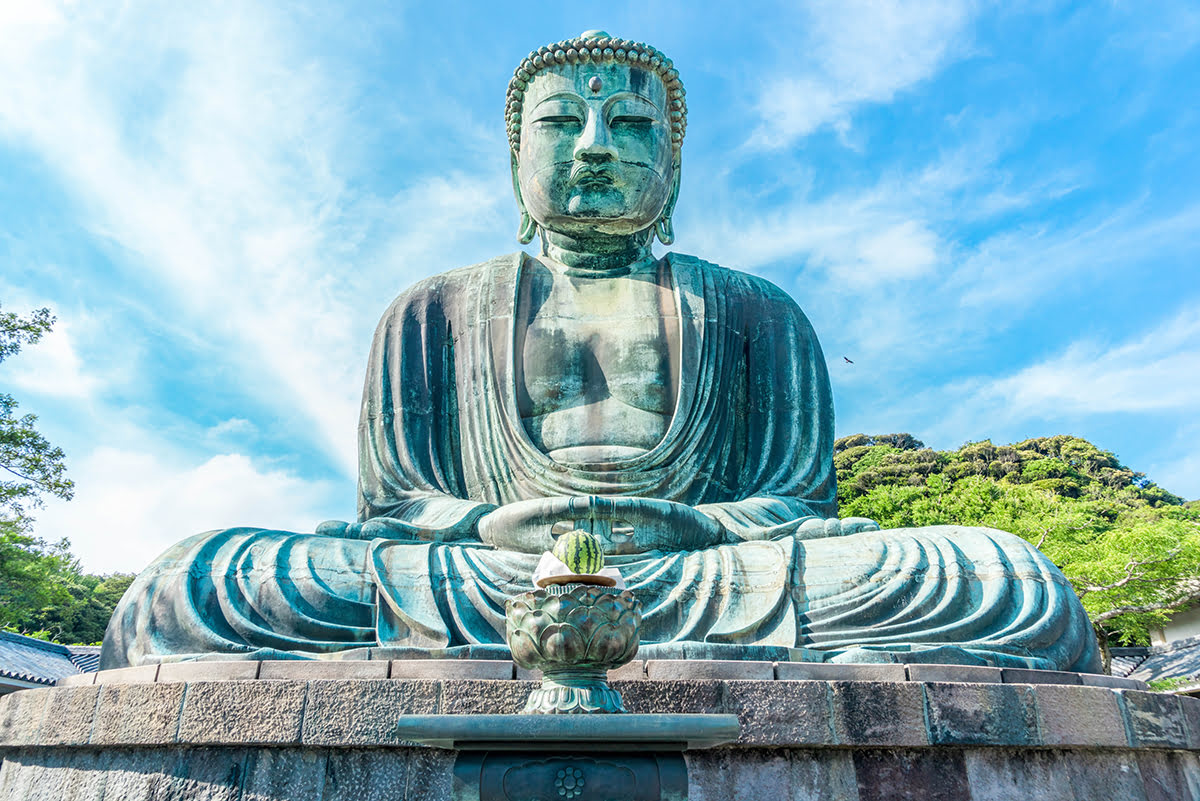 3. Never run out of things to see on a trip to KAMAKURA
Located less than an hour from Tokyo in the Kanagawa Prefecture, Kamakura is a coastal town with a rich history that was once the most populous settlement in the country. In the 12th century, Kamakura served as the political center of the Japanese military government, which ruled over Japan for the following century. When the military government fell, the city remained a political hub of Eastern Japan until other cities eventually grew in importance. Today, Kamakura is a relatively small city but a popular travel destination, especially for tourists looking for a day trips from Tokyo. It is particularly renowned for its beautiful temples and shrines.
• Kamakura is home to so many historic landmarks that it can be difficult to see them all in a day. Here are some suggestions for temples and shrines you definitely want to make time for.
• Great Buddha of Kamakura: Located at the Kotoku-in Temple, the Great Buddha of Kamakura is an iconic symbol not only of the city but of Japan. The 93-ton statue of Amida Buddha has been presiding over the temple grounds since the mid-13th century, when it was built to replace a wooden statue that had been destroyed in a storm. The years of exposure have turned the statue green.
• Kenchoji Temple: The oldest temple of Kamakura's five great Zen Buddhist temples, Kenchoji Temple was founded in 1943. Though not as large as it once was, its grounds are still home to a collection of many temple buildings and beautiful gardens. The bronze temple bell has been classified as a Japanese National Treasure.
• Engakuji Temple: The second most important Zen temple in Kamakura, Engakuji Temple is built into the slopes of a forested hill, making it a lovely place to visit in the fall. It was originally constructed in 1282 to honor the soldiers that had fallen during the second Mongol invasion. There is a tea house by the temple bell where you can enjoy traditional tea.
• Tsurugaoka Hachimangu: An important Shinto shrine, Tsurugaoka Hachimangu was first completed all the way back in 1063 and moved to its current location in 1180. It was founded by the very first Shogun of Kamakura and dedicated to the patron god of the samurai. The shrine approach actually runs through Kamakura's city center, passing through multiple torii gates on the way.
The Kamakura area is accessed via Kamakura Station, which can be reached in just under an hour from Tokyo Station on the JR Yokosuka Line. The JR Shonan Shinjuku Line also travels directly from Shinjuku Station to Kamakura Station and likewise takes about an hour. You may also want to consider using Odakyu Railway's Enoshima Kamakura Free Pass. The pass includes a round trip journey from Shinjuku Station to Kamakura Station (a journey of about 90 minutes), as well as unlimited Enoshima Electric Railway usage once you're in the area.
4. Enjoy historic sites and stunning natural landmarks in NIKKO
A further journey from Tokyo, Nikko is nevertheless well worth adding to your itinerary. It is a relatively small city, offering a nice change of pace from the hustle and bustle of Japan's capital. Located in Tochigi Prefecture directly north of Tokyo, Nikko is a popular domestic and international tourism destination. Nikko has been an important site for Buddhist and Shinto adherents for several centuries. It is the gateway into Nikko National Park, and the city itself has been classified as a UNESCO World Heritage site for its historic Buddhist temples and Shinto shrines. Nikko also offers a variety of different restaurants, street food vendors, souvenir shops, and stunning mountain views.
Nikko is one of the best day trips from Tokyo for seeing historic sites and natural landmarks. Here are some of the top local attractions to visit.
• Toshogu Shrine: Perhaps the most popular attraction in Nikko, Toshogu Shrine consists of over 50 beautiful buildings tucked away in a lush forest. The buildings are unique in that they contain elements of both Buddhist and Shinto architecture. Toshogu Shrine is also a mausoleum, serving as the final resting place of the founder of the Tokugawa shogunate, Tokugawa Ieyasu.
• Rinno-ji Temple: Dating back to the 8th century, Rinno-ji Temple was the very first Buddhist temple to be built in the region. The complex actually consists of 15 different temples, and there is a lovely Japanese-style garden located towards the back. Rinno-ji Temple was founded by Shodo Shonin, a monk who introduced Buddhism to the area.
• Shinkyo Bridge: Easily one of the most picturesque and photographed bridges in Japan both for its location and its design, the red Shinkyo Bridge was built in the 6th century. It is just 15 minutes away from Nikko Station by foot and must be crossed in order to reach Rinno-ji Temple.
• Kegon Falls: If there is one natural landmark you see in Nikko, let it be the 318-foot (97-meter) tall Kegon Falls. This majestic waterfall is one of the most stunning in the country, and there are three different viewing platforms from which to snap a picture and take a selfie with this natural wonder.
Nikko is located about two hours from Tokyo by train, and you have a few different options for getting there. If you are departing from Tokyo Station, then you'll want to take the JR Tohoku Shinkansen Line or the JR Yamagata Shinkansen Line to Utsunomiya Station. At Utsunomiya Station, catching the Nikko Line will take you to Nikko Station. You can also get to Utsunomiya Station by taking the JR Shonan-Shinjuku Line from Shinjuku Station. If you'd prefer a direct train from Tokyo to Nikko Station, then you can take the SPACIA Limited Express from Asakusa Station.
5. Go for an island getaway just an hour from the city to ENOSHIMA
For an even more complete escape from the city, head to the offshore island of Enoshima in Kanagawa Prefecture. Located in Sagami Bay at the mouth of the Katase River, Enoshima is connected to the mainland by a 2,000-foot bridge. The island is home to the closest sandy beaches to Tokyo and known for its laid-back beach culture. It is also known for the spectacular views of Mount Fuji that are possible on a clear day, as well as for its many parks, restaurants, shrines, attractions, and recreational activities. A day trip to Enoshima offers something for every type of tourist.
This beautiful island may be small in size but it isn't lacking for attractions and things to do. While in Enoshima, here are some of the top places you'll want to check out.
• Enoshima Shrine: There are three shrines around Enoshima collectively known by the name Enoshima Shrine. The shrines are roughly a 10-minute walk from one another, making for a nice outdoor stroll. They are each dedicated to the goddess Benzaiten, who is said to preside over the ocean, to ensure safe voyages, and to have created the island itself.
• Lovers' Hill: A popular spot among couples, Lovers' Hill offers fantastic views of Sagami Bay. At the top of the hill, you will find Love Bell, which couples ring together to secure lasting love. The bell is also surrounded by a fence where couples attach padlocks that have been enshrined with their names.
• Enoshima Aquarium: To experience the sea life of Sagami Bay and the Pacific Ocean without having to dive into the water, head to Enoshima Aquarium. You'll get to see seals, dolphins, penguins, several species of jellyfish, and all sorts of colorful species of fish. The aquarium is a great attraction for both adults and children alike.
• Iwaya Caves: Created by millennia of water erosion in the cliffs along Enoshima's south coast, Iwaya Caves are one of the top tourist attractions on the island. There are two caves, and both offer an easy walk. The route to the cave also provides fantastic sunset and Mount Fuji views.
To get to Enoshima from Tokyo, you need to first make your way to Enoshima Station. You can take either the JR Shonan-Shinjuku Line from Shinjuku Station or the JR Tokaido Line from Tokyo Station. Once at Fujisawa Station, transfer to either Odakyu Railway for Katase-Enoshima Station or Enoden Railway for Enoshima Station. Whichever route you take, it will be roughly an hour-long journey. There is also an option to take a direct Odakyu train from Shinjuku Station to Katase-Enoshima Station but for a more expensive ticket price.
6. Discover a historic Japanese castle town on a day trip to ODAWARA
Another Kanagawa Prefecture gem, Odawara is one of the prefecture's main commercial centers. It is a city of roughly 200,000 people southwest of Tokyo, on the east coast of Sagami Bay. Many people use it as a jumping off point for Hakone and the surrounding area, but Odawara is itself one of the most worthwhile day trips from Tokyo. An ancient castle town, it's a great place to come and immerse yourself in Japanese history.
Odawara offers a variety of cultural experiences to check out during your visit. Here are some top suggestions.
• Odawara Castle: The most prominent landmark in the city, Odawara Castle was a feudal castle and stronghold of the Doi clan constructed in 1447. The castle was largely destroyed during the Meiji Period, and what you see today is a reconstruction. The park that surrounds the castle is a great place for a walk or a picnic.
• Hotoku Ninomiya Shrine: This unique shrine located near Odawara Castle was built in honor of a man named Sontoku Ninomiya. Ninomiya grew up in Odawara as an orphan but, by the age of 24, he was renowned for the incredible harvests of his farm. He played an important role in guiding and growing Japan's economy and agricultural efforts as the nation modernized.
• Dencho-ji Temple: To get a break from the crowds, especially during the busy season, head to Dencho-ji Temple southwest of the Odawara city center in a quieter residential area. Here, you'll find a collection of Buddhist statues, some old and weathered and others newer. Though off the touristy path, the temple offers information in English.
• Gyokuden-ji Temple: Another great place to take a relaxing walk, Gyokuden-ji Temple is just a short distance from Odawara Castle. The temple is surrounded and covered in all sorts of greenery, from small saplings to large trees and bushes. At the center, there is even a moss garden that helps to create a calm and quiet atmosphere, perfect for a moment of reflection.
The fastest way to reach Odawara Station from Tokyo Station is with the high-speed JR Tokaido Shinkansen Line. The trip takes only 35 minutes, though it can be pricey if you don't have a JR Pass. You can also take the longer (90-minute) and more affordable JR Tokaido Main Line from Tokyo Station, Shinagawa Station, and Shimbashi Station, or the JR Shonan-Shinjuku Line from Shinjuku Station or Shibuya Station. Odakyu Railways operates a line that connects Shinjuku Station and Odawara Station as well, with a travel time of about 95 minutes.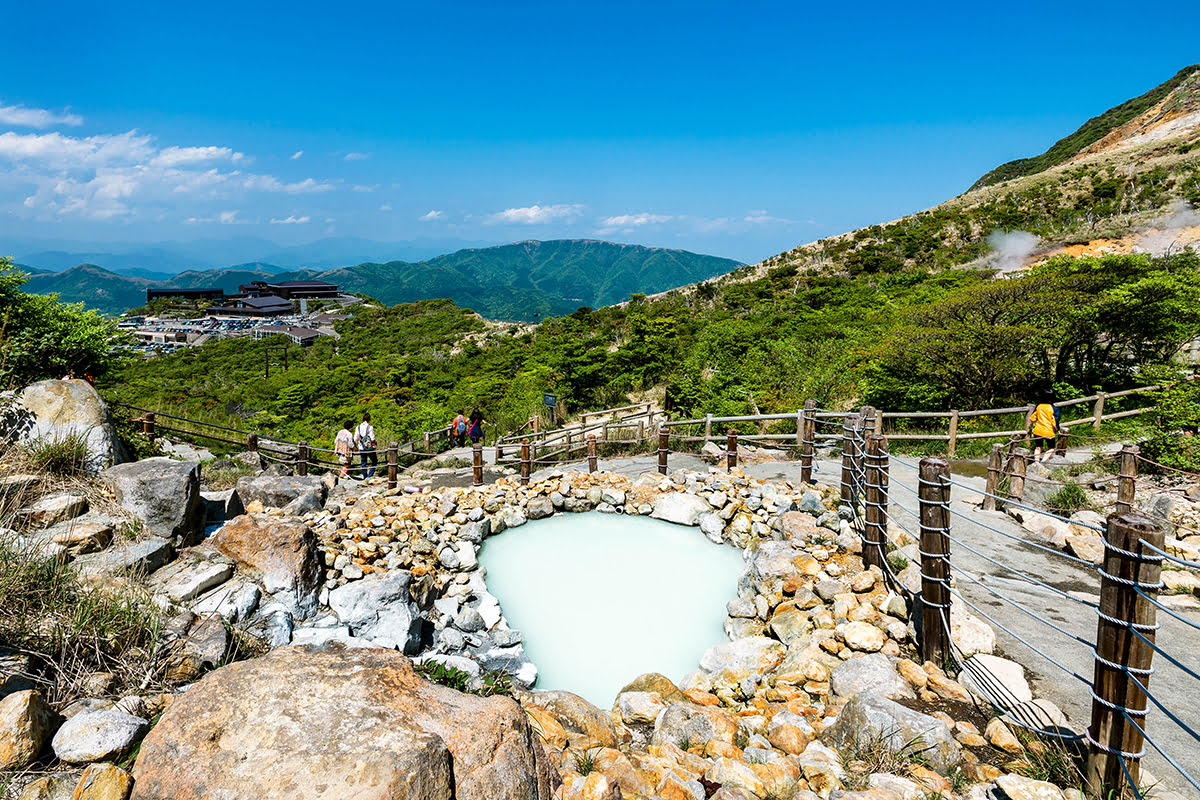 7. Relax and enjoy the natural beauty of Japan in HAKONE
Hakone is a peaceful Kanagawa Prefecture town located in Fuji-Hakone-Izu National Park that is renowned for its natural beauty. It has a population of only 13,500 people and is a popular destination among both international and Japanese tourists. The town offers sweeping views of Mount Fuji and picturesque scenery during every season of the year. Hakone is also known for its hot springs and for its world-class museums. It's a great opportunity to see a different side of Japan.
Hakone is a great place to enjoy a variety of both indoor and outdoor activities. Make sure you add the following attractions to your day trip itinerary.
• Hakone Hot Springs: Catch a breather from all of your travels by soaking in the healing waters of the many hot springs around Hakone. The hot springs have been popular among locals and travelers for centuries and have today been developed into numerous bathhouses throughout the region. Among the most popular is the Hakone Gora Onsen Yumenoyu hot spring.
• Hakone Open Air Museum: A refreshing take on an art museum, the Hakone Open Air Museum consists of both indoor and outdoor exhibition spaces. The outdoor spaces offer views of the surrounding mountains and the sculptures on display bring a harmonious balance to the landscape. There is also a Picasso Exhibition Hall with more than 300 of the artist's works.
• Hakone Museum of Art: Art and museum lovers will also want to visit the Hakone Museum of Art, which houses a large collection of prehistoric and Edo Period ceramics. Some of the museum's artifacts are over 5,000 years old. There is a beautiful outdoor space featuring a moss garden and a tea house which serves sweets and matcha green tea.
• Hakone Shrine: Located on the shores of Lake Ashi, Hakone Shrine is hidden in a dense forest. However, it is clearly marked by a large red torii gate standing in the waters of the lake. The gate leads to a path through the forest that leads you to the shrine's main buildings. There is also a second shrine, named Mototsumiya, located at the peak of Mount Komagatake and accessible via hiking trails or a ropeway from Hakone Shrine.
In order to reach Hakone from Tokyo, you first need to take either a JR or an Odakyu Railway line to Odawara Station as described above. Once in Odawara, you will need to transfer to the Odakyu Railway Hakone-Tozan Line, which will take you into Hakone. Another popular and affordable option is to pick up a Hakone Free Pass from Odakyu Railway. The Hakone Free Pass provides a round trip journey from Tokyo to Hakone, as well as access to other modes of transportation in the Hakone area.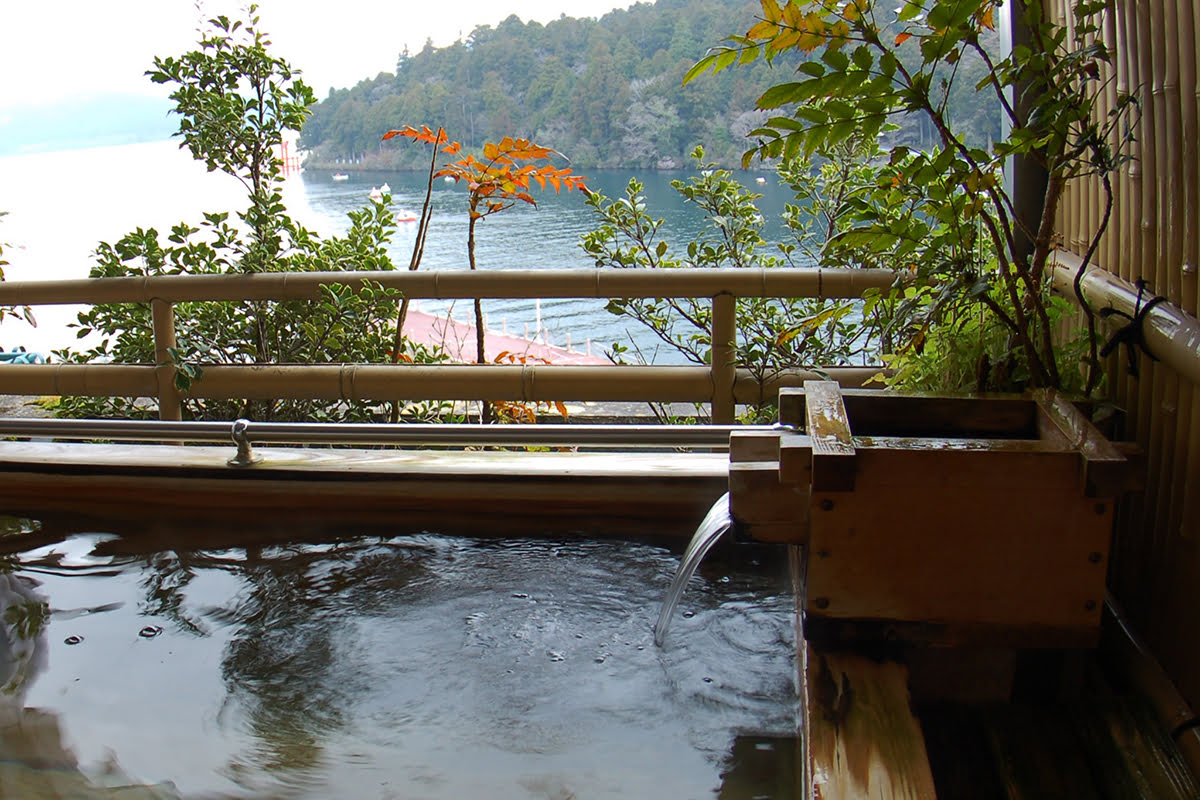 8. Take a stroll through Edo-period Japan with a visit to KAWAGOE
Kawagoe is one of the top day trips from Tokyo for travelers looking to experience "old Japan." This historic city in Saitama Prefecture is often referred to as "Little Edo" for its historic streets and buildings. The main street is lined with traditional clay-walled buildings that allow you to imagine how things may have looked during the Edo Period, when Kawagoe was a bustling trade center that provided many commodities to Tokyo. Today, this low-rise city is a great place to sample traditional Japanese cuisine and enjoy walking and shopping your way down the picturesque streets.
Accessible in as little as 30 to 45 minutes from Tokyo, Kawagoe is an easy day trip that offers a lot of sightseeing and shopping opportunities. Here are some stops to include in your itinerary.
• Kawagoe Castle: Once the site of an entire fortress, today the former grounds of Kawagoe Castle contain only the primary hall and a defense tower. It is still very much worth the visit, however, as it is the nearest castle to Tokyo accessible to the public.
• Kitain Temple: The main temple of the Tendai Buddhist School, Kitain Temple is known for its 540 statues depicting disciples of the Buddha. It was founded in 830, but most of the original temple was destroyed in 1638. It was reconstructed with several buildings taken from Kawagoe Castle.
• Hie Shrine: Located across the street from Kitain Temple, Hie Shrine was founded at the same time as the temple to act as its guardian shrine. It is designated as an Important Cultural Property and is not usually too crowded with tourists.
• Candy Alley: One of the best places to do your souvenir shopping, Candy Alley is lined with stores selling a wide variety of low-priced Japanese sweets. Many of the shops specialize in traditional cakes and candies, particularly in treats made out of sweet potato. Other common treats include ice cream, rice crackers, chips, and deep-fried cookies.
Kawagoe Station is just a 55-minute journey from Shinjuku Station by rapid JR trains on the Kawagoe Line and Saikyo Line. If you prefer a quicker journey, other options include the private Tobu Tojo Line from Ikebukuro Station (30 minutes) or the private Seibu-Shinjuku Line from Shinjuku Station (47 minutes). These faster journeys are not covered by a JR Pass, but they are a good option if you do not have a JR Pass and are only planning to take one or two day trips during your travels.